Previous Chapter
Hello friends of Steemit and welcome to a new chapter of this series of posts I came up to warn about a problem but also to help Venezuelans on Steemit to eat cheap.
First of all, I apologize for being off 3 weeks from Steemit to make the next post. Finding the Beef Heart was difficult and I started a new trimester in college so I'm pretty busy.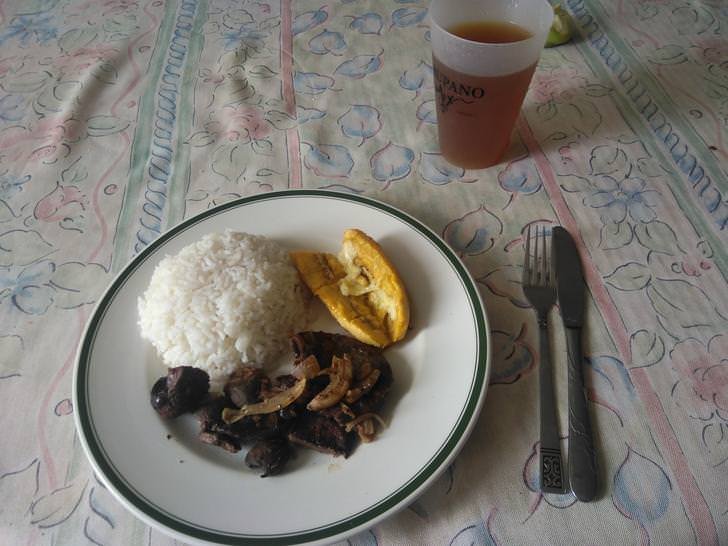 All of this cheap prices respect to the dollar are possible thanks to the devaluation of our currency the Bolivar.
Beef Heart
On the last post, I told you that I was unable to get a Beef Heart in the butcher shop and that it was the next recipe I wanted to try. Finally, I got it.
This was my first time making Beef Heart so I decided to make it like minced meat with onion.
Ingredients
1 Beef Heart
Half of a large onion or a small onion
Vinegar
English sauce
Soy sauce
Garlic powder
Pepper
Salt
Servings for: 10 people.
Budget
The cost for the Beef Heart was 547,563Bs
The total cost was 547,563Bs since I had the rest of the ingredients, the black market Bitcoin dollar price at 21/04(when I bought it) was 717380.92Bs.
Source
Using simple division we can get that I spend only 0.76$ making this food, (that's less than a dollar!), and since it can be divided into 10 portions, we get a 0.076$ per person or portion.
Preparation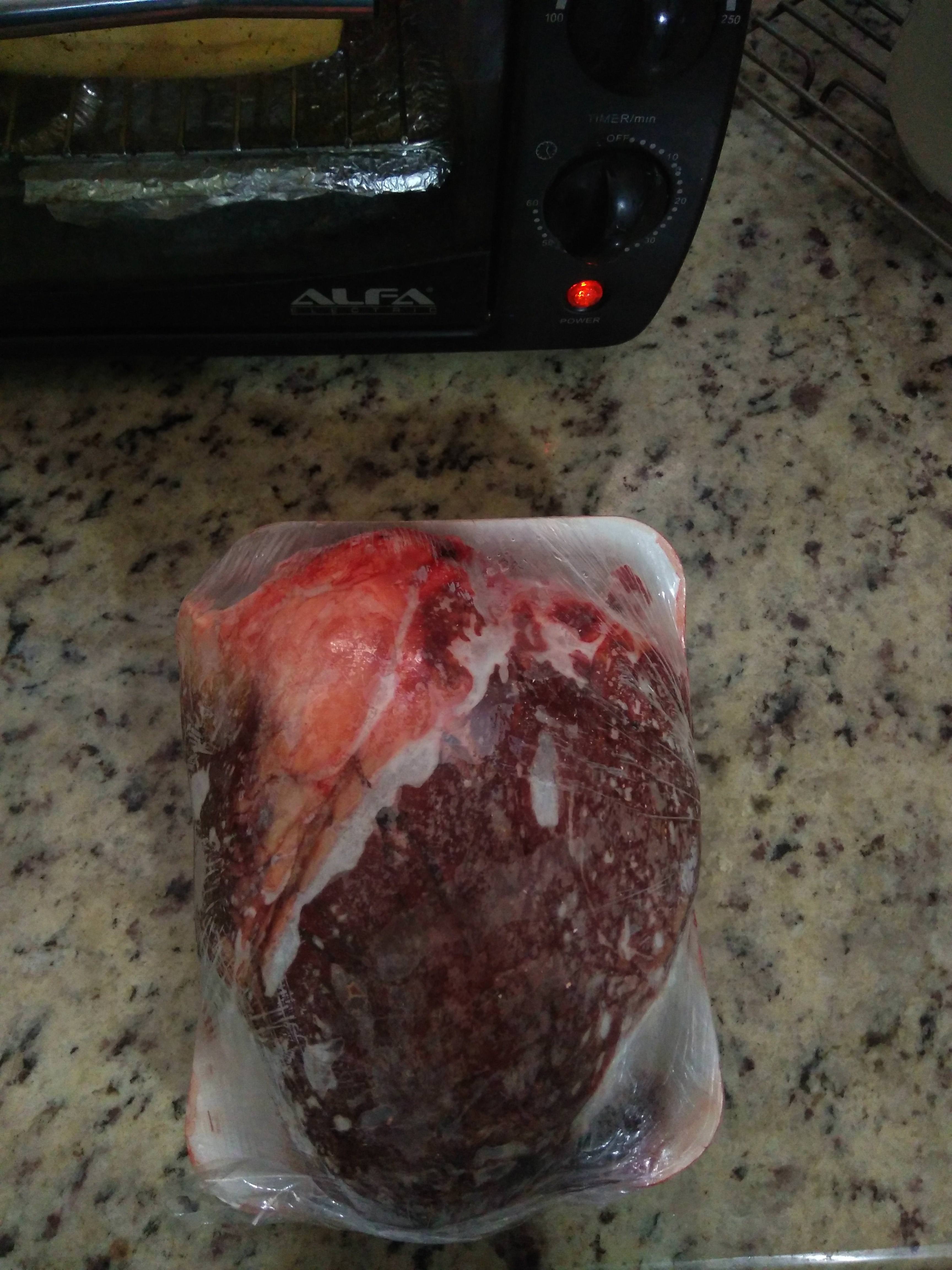 Step 1
Defrost the heart, as simple as that, let it thaw.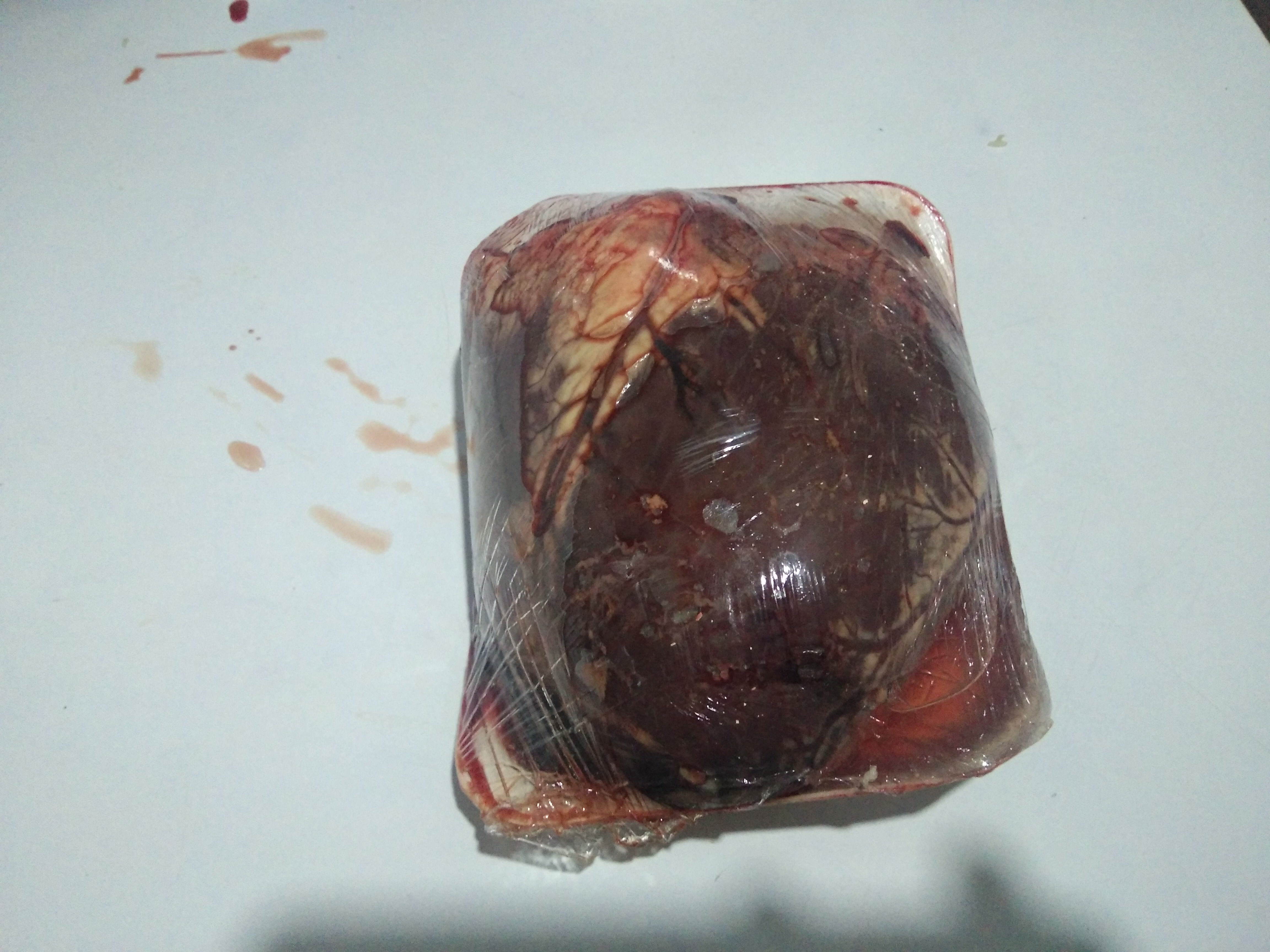 Step 2
Cut it in the half and slice a piece, I was alone that day so I only made the half of it and reserved the rest.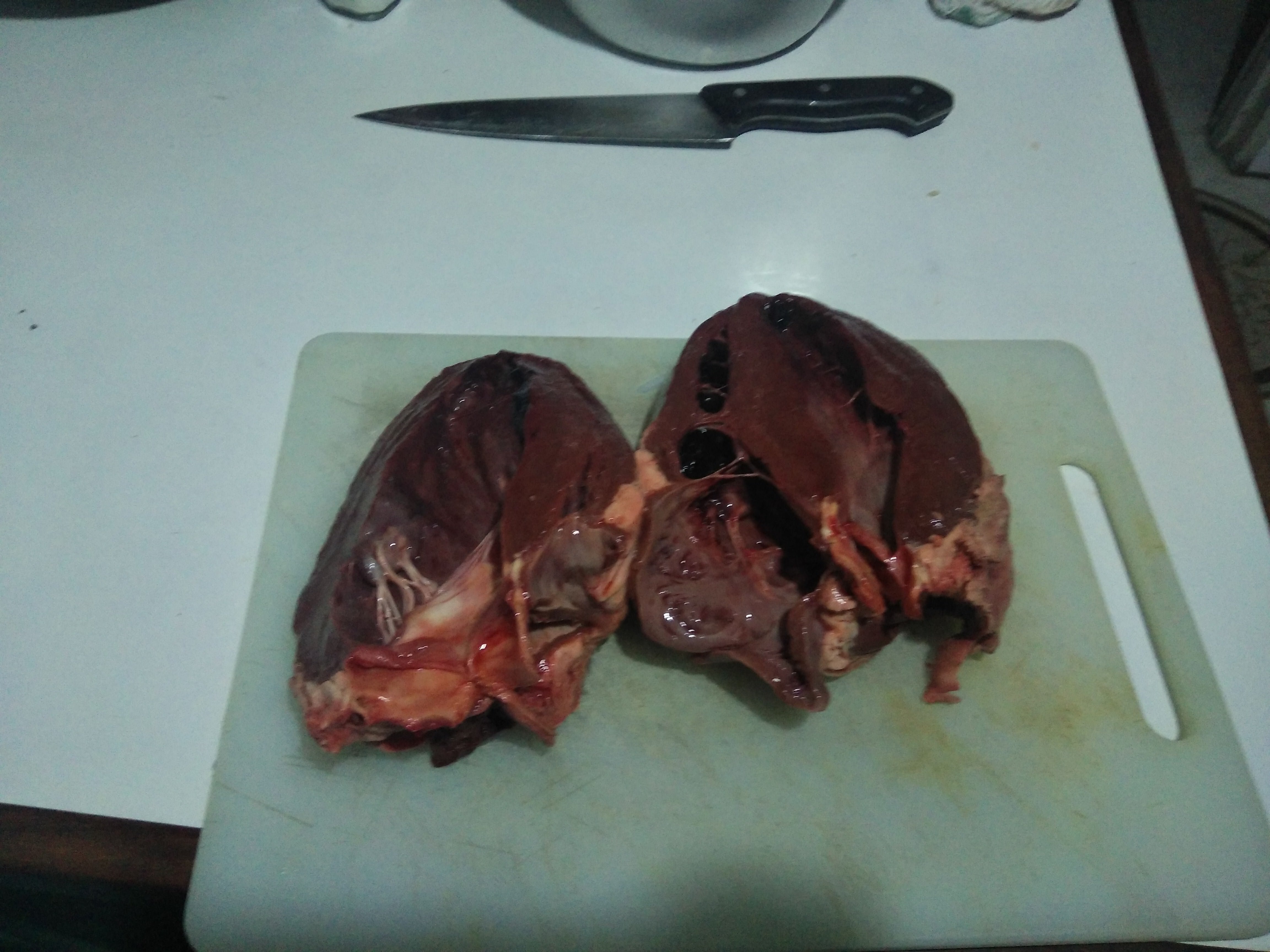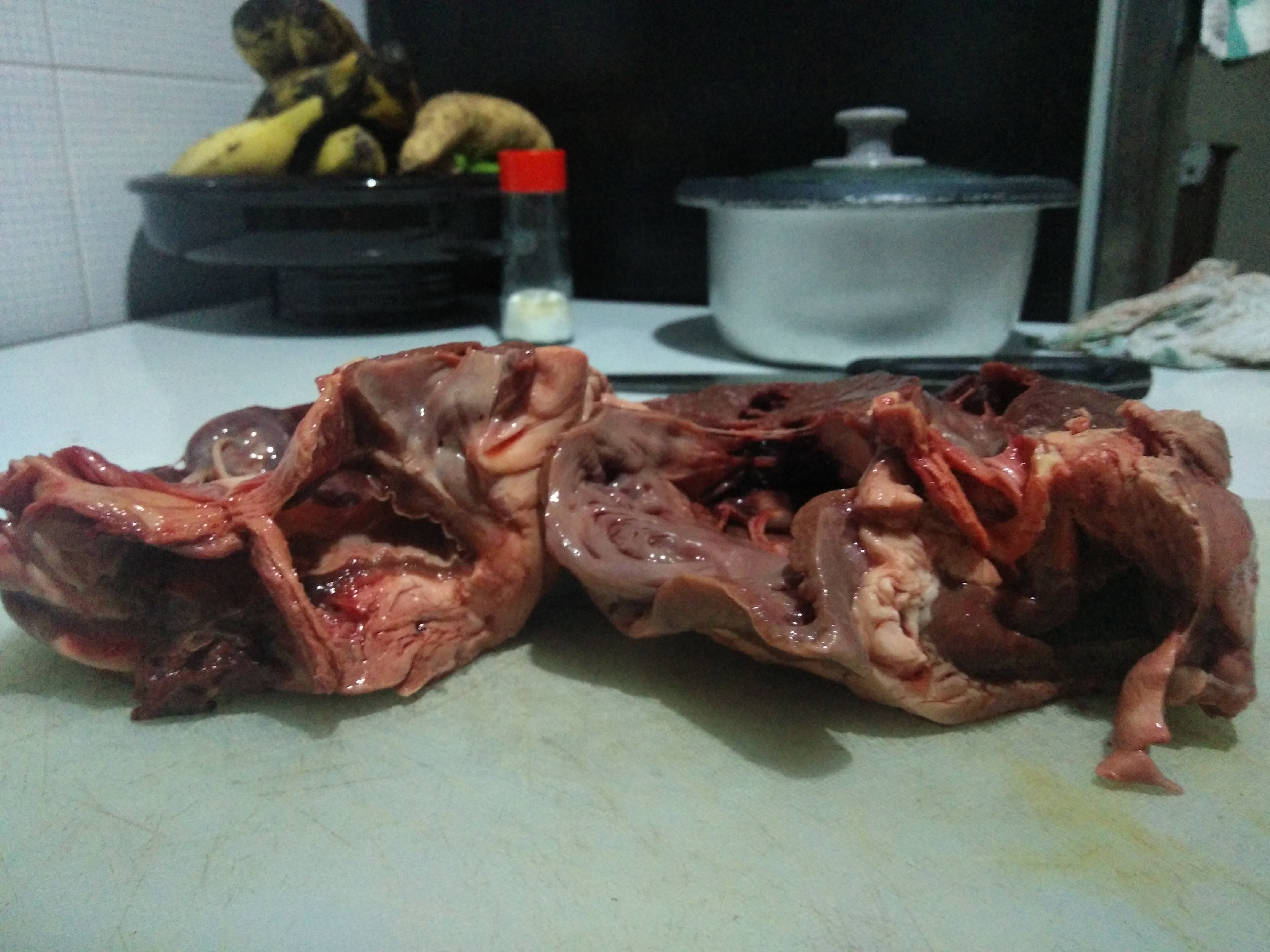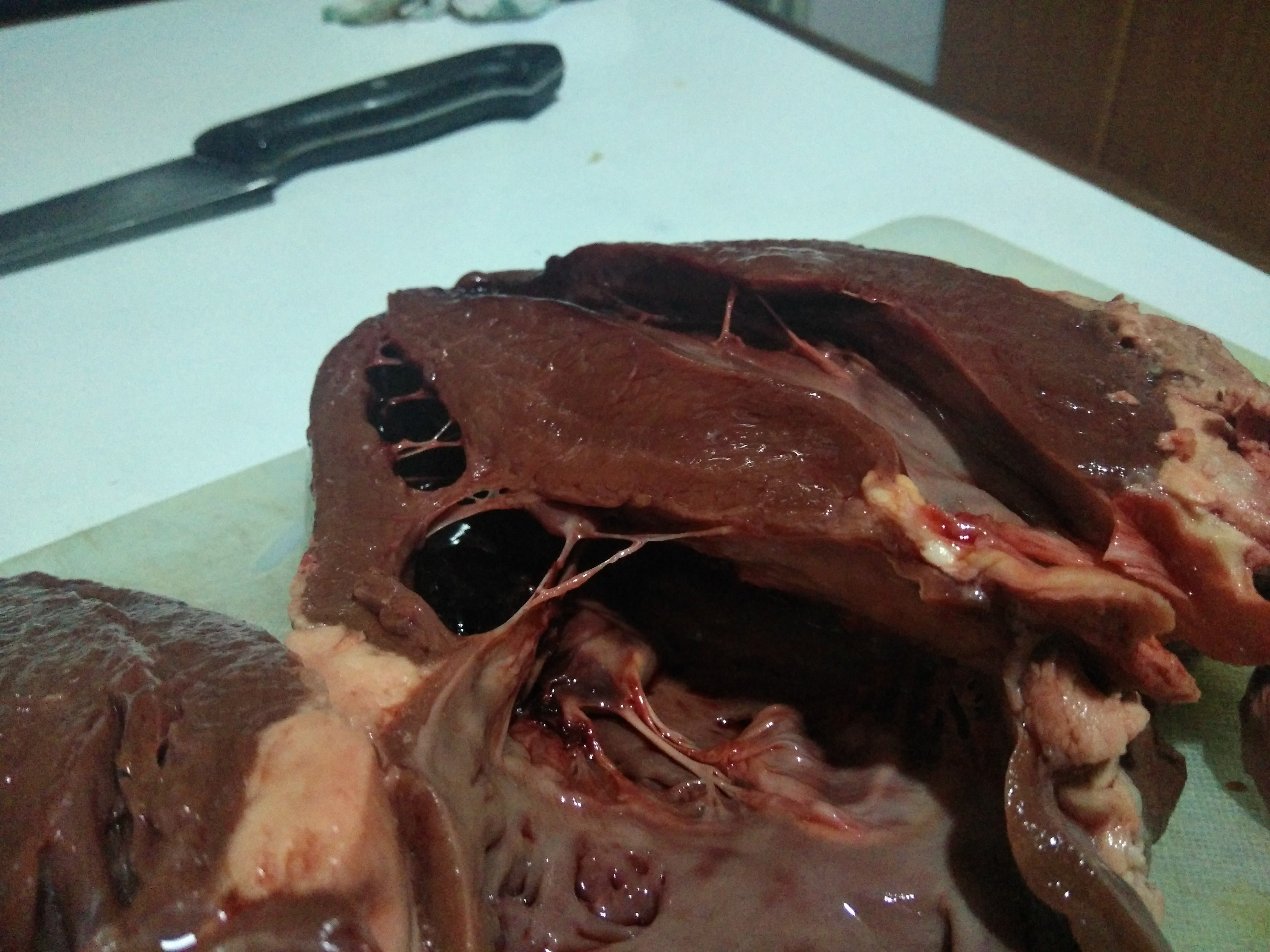 Pre-Step 3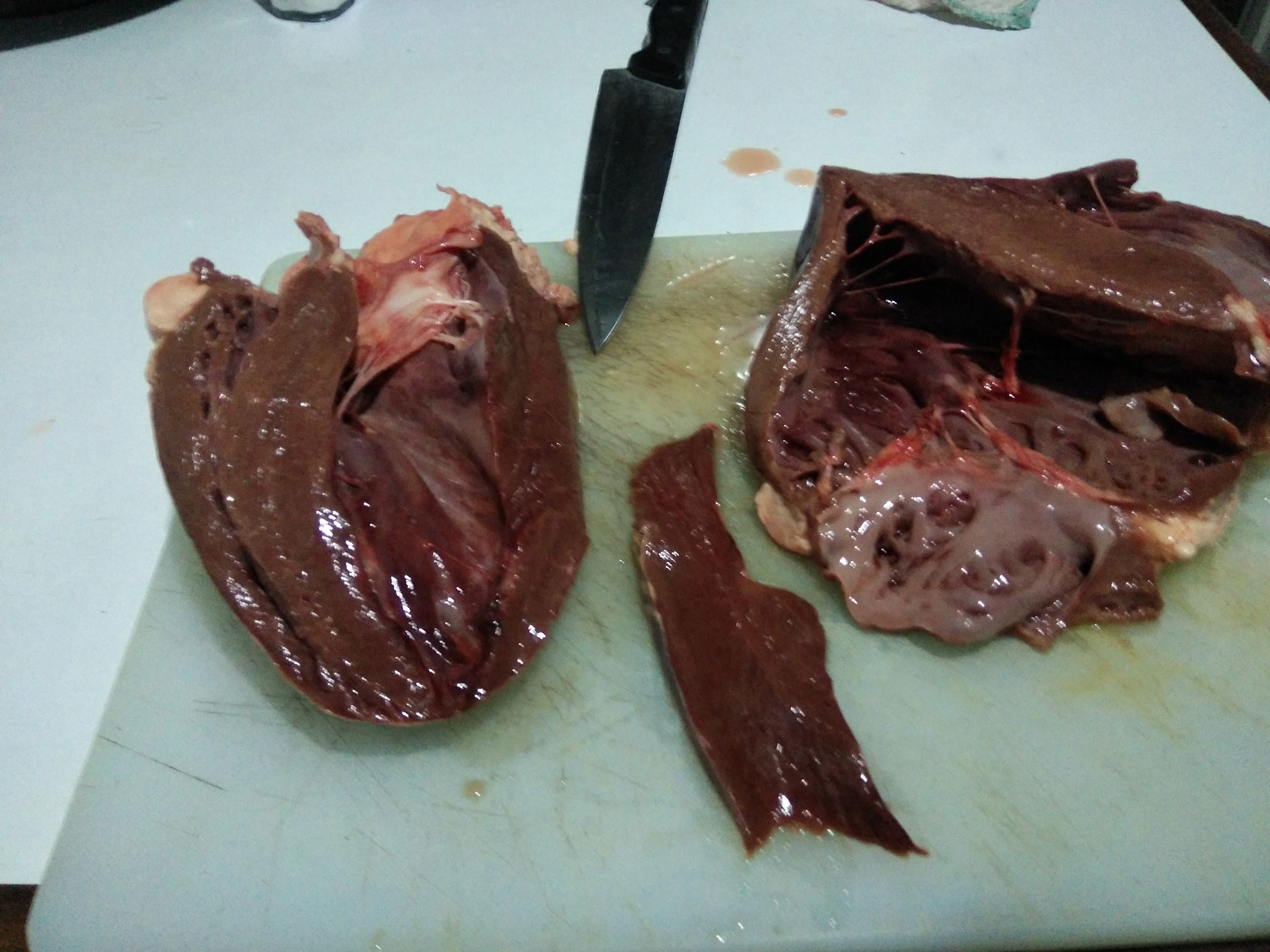 I first made this small slice without any condiment in my pan since that way I could taste the meat flavor and think the best preparation way.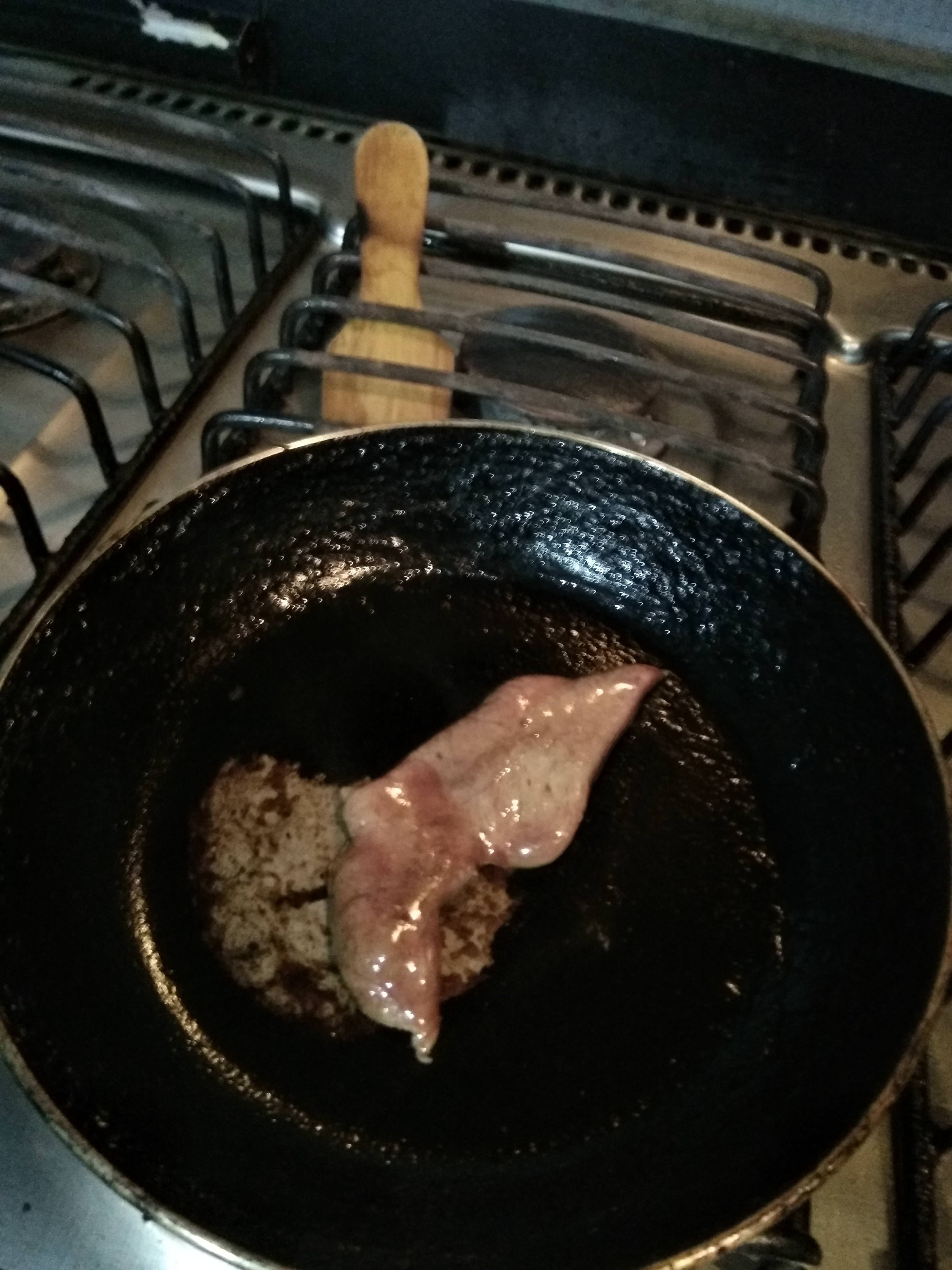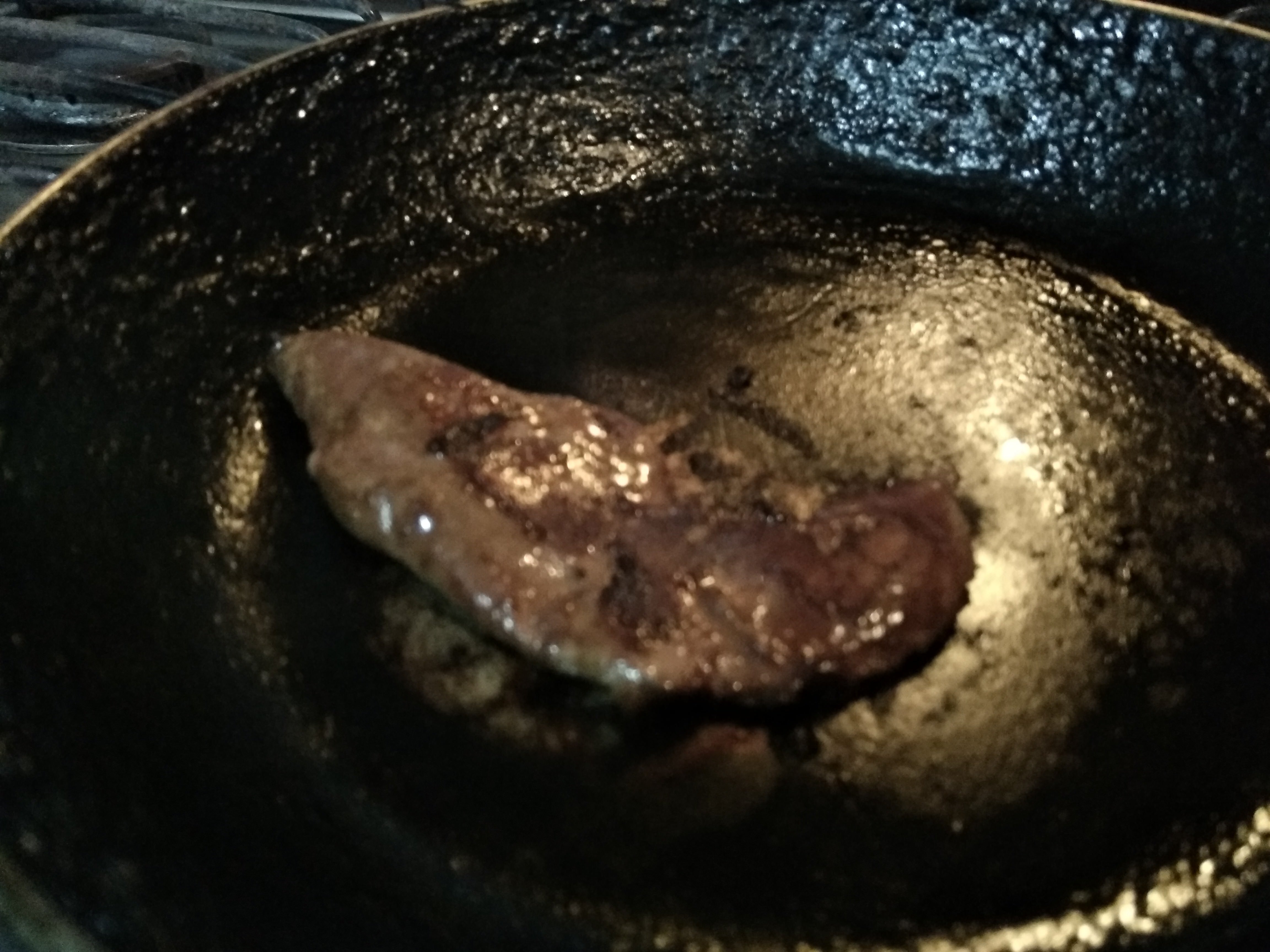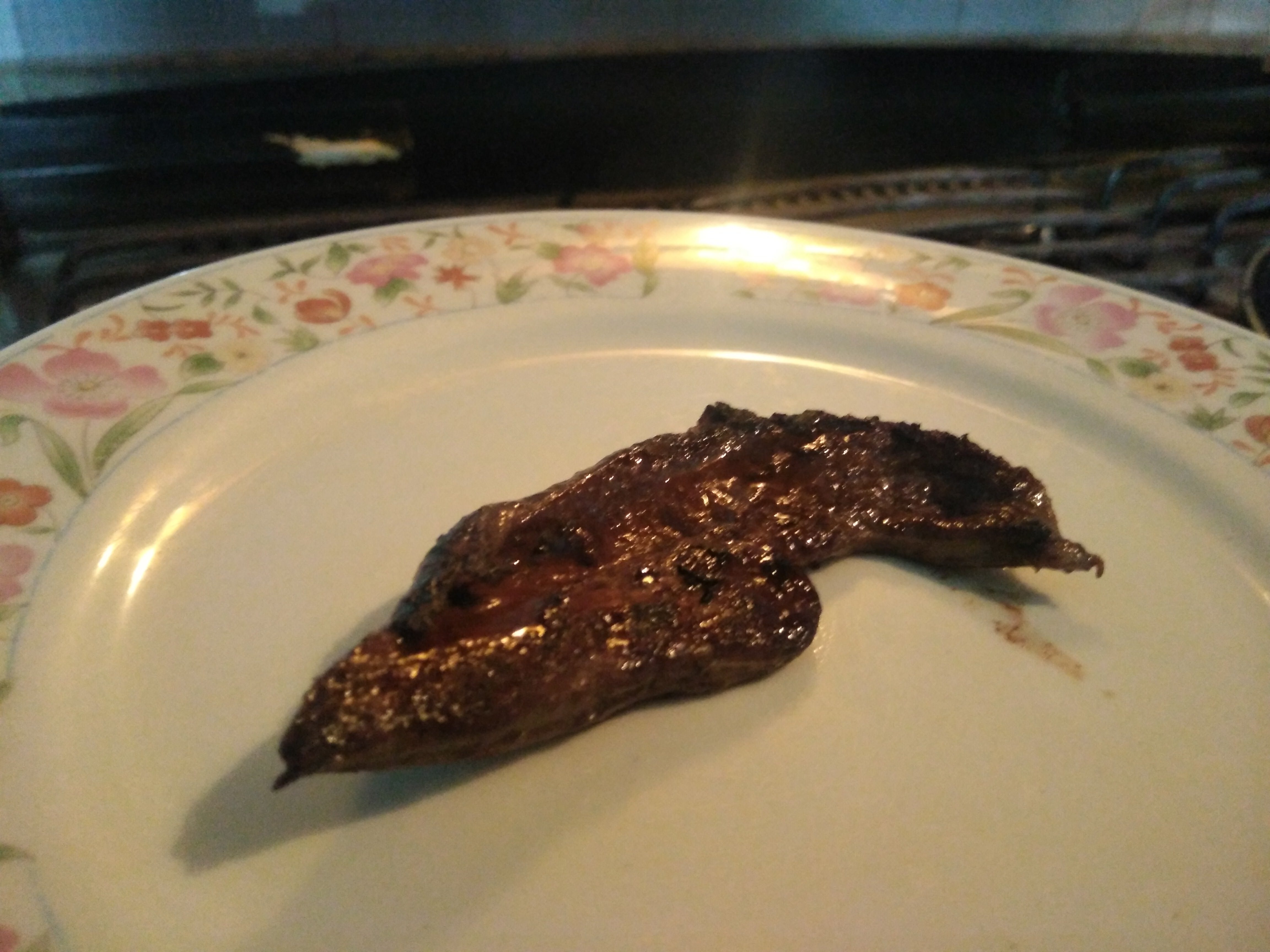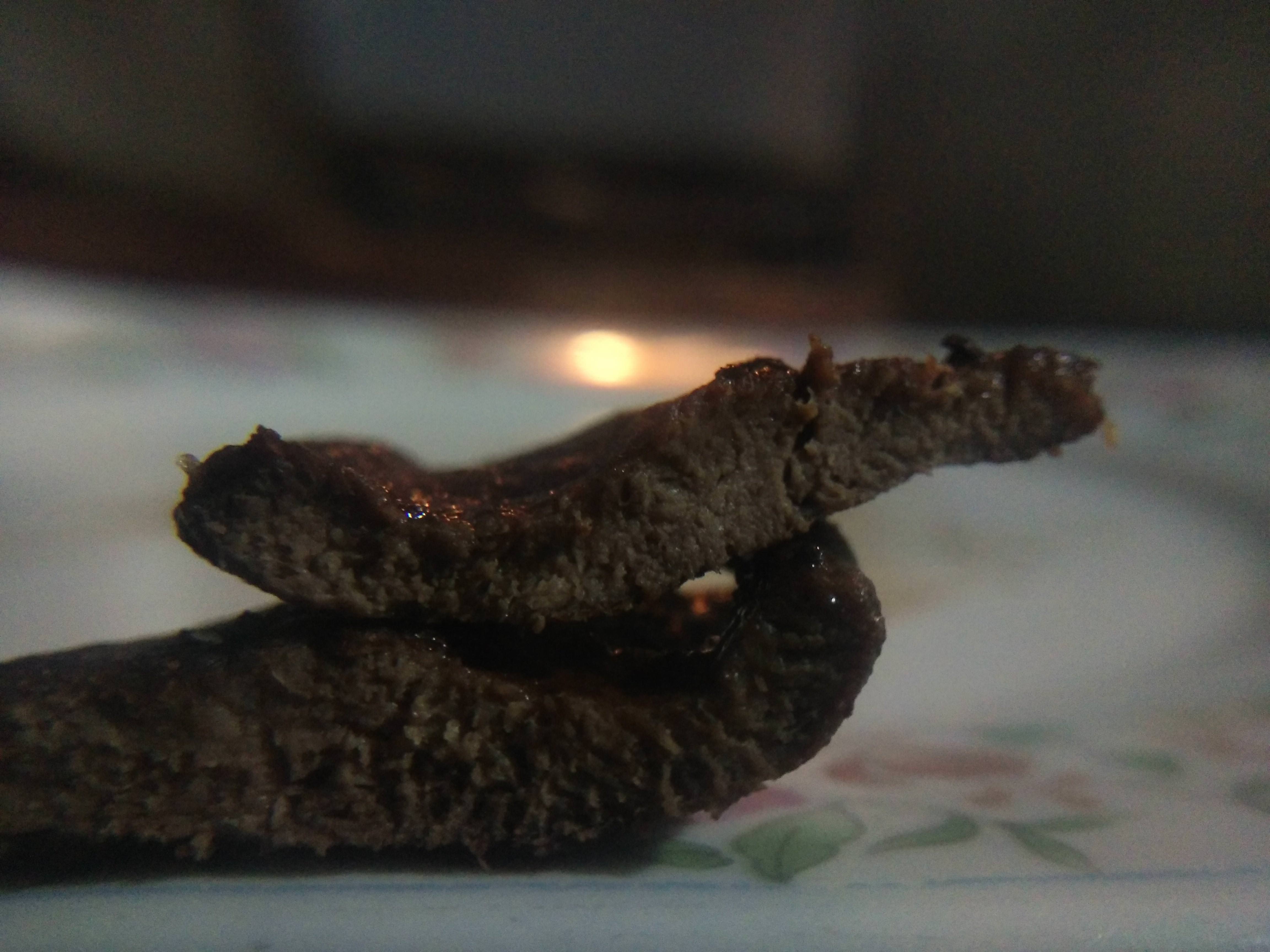 The meat tastes just like a steak but with a little bitter touch.
Step 3
Slice everything in thin strips.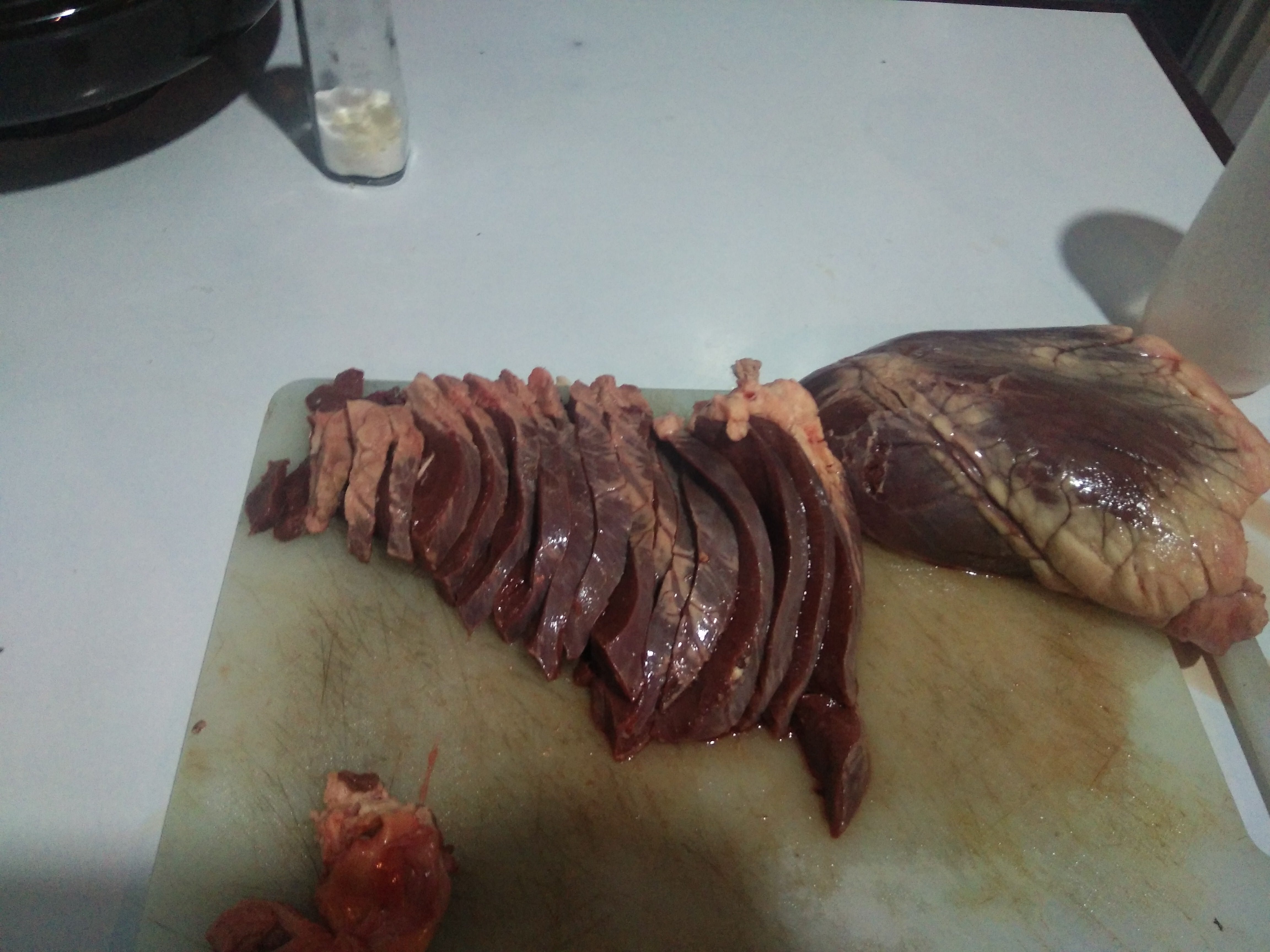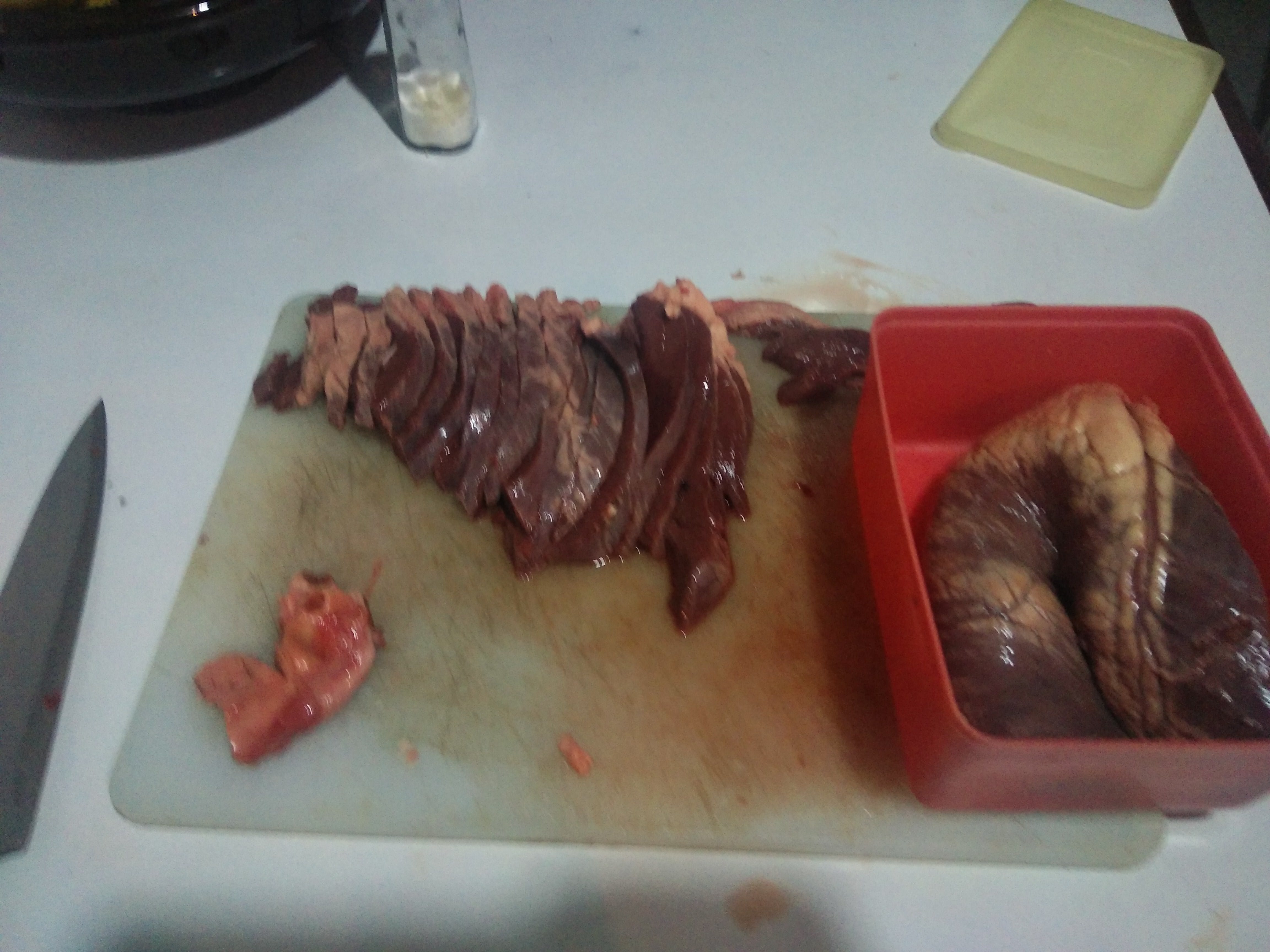 Step 4
Prepare a bowl with vinegar and water to cure the slices.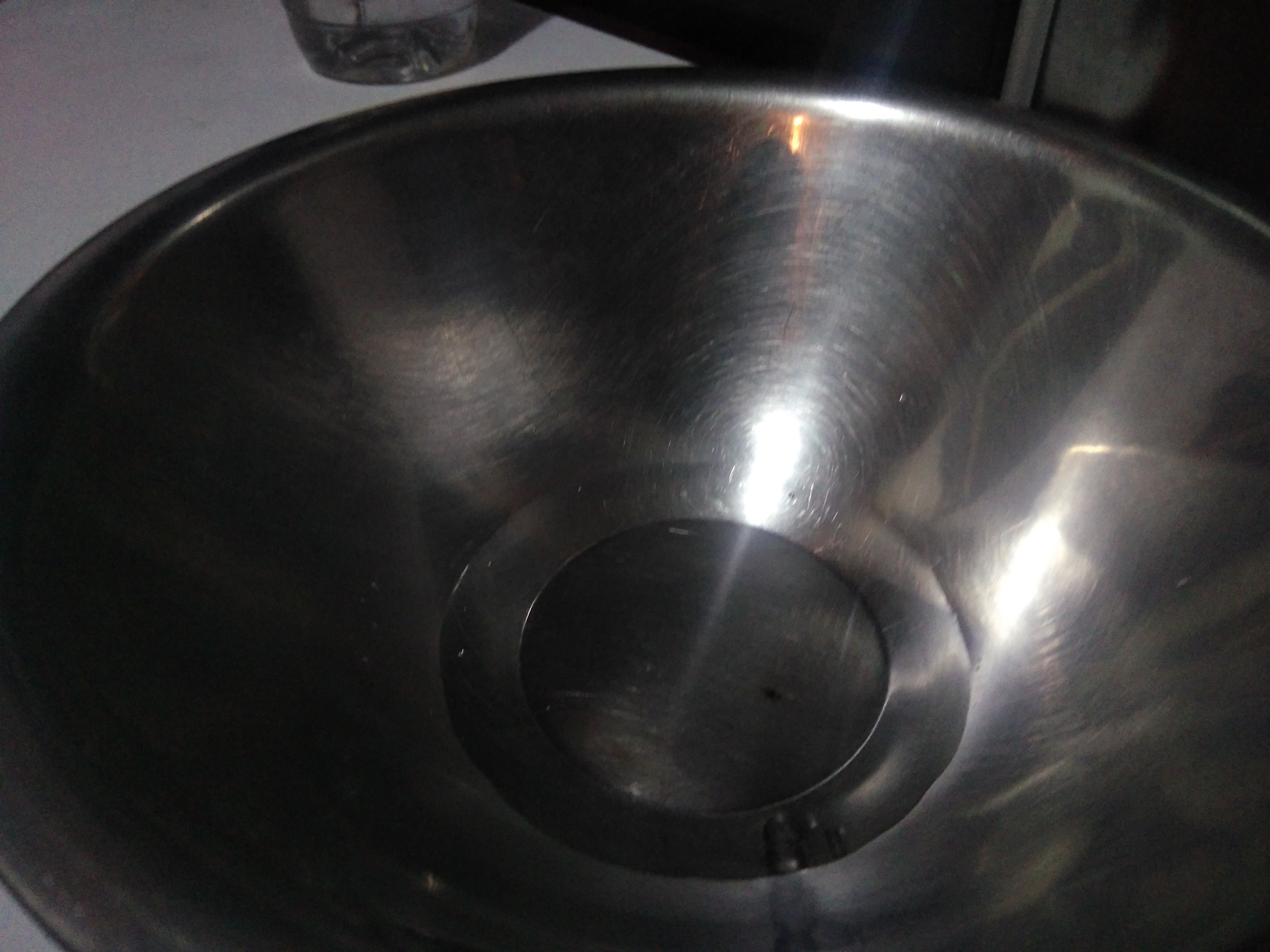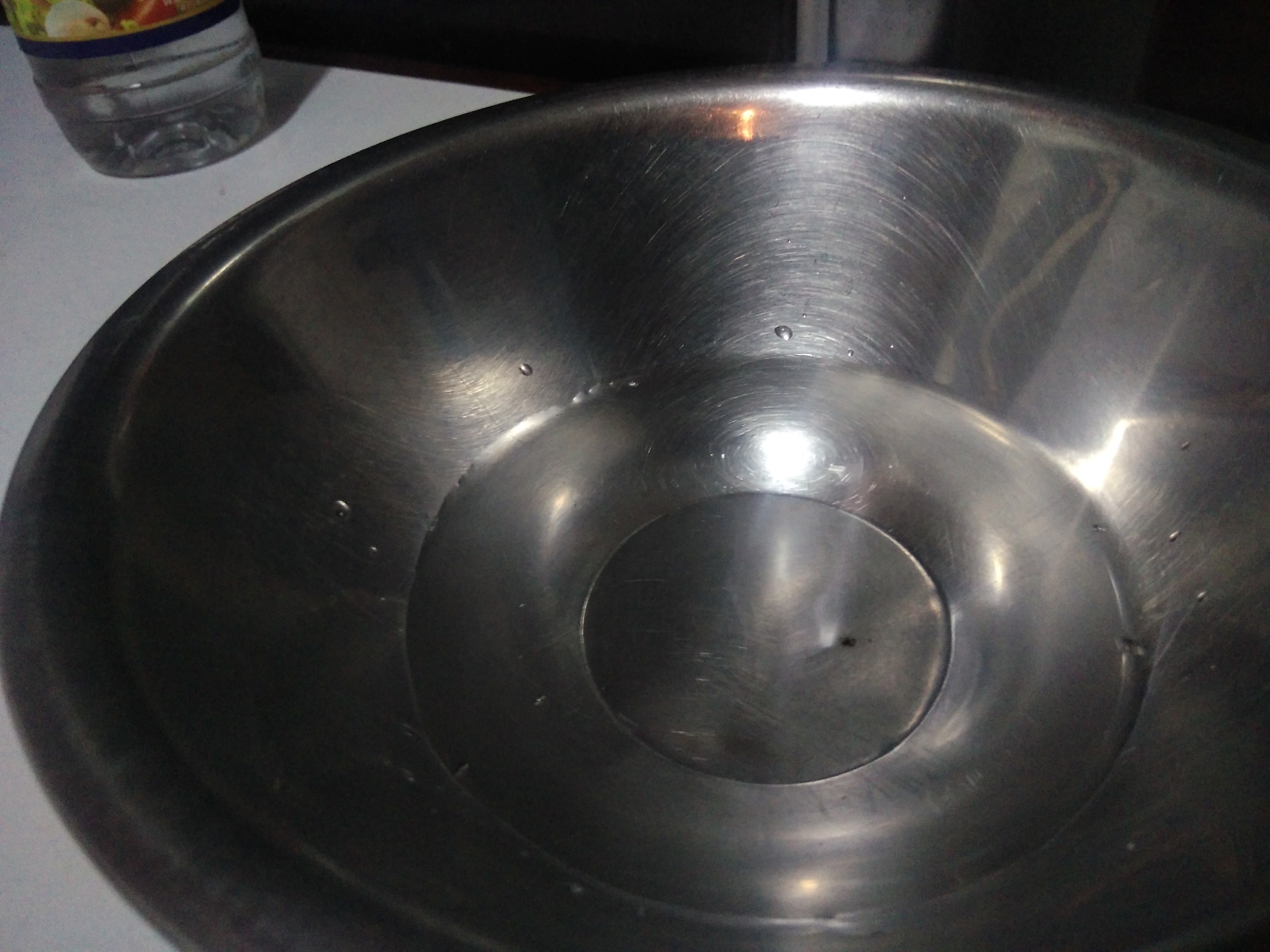 Step 5
After 1hour, you can get the meat out of the diluted vinegar, my friend @bearmaster actually recommended 12hours but I wanted to do it faster so I did one without vinegar and another with only 1hour on it :P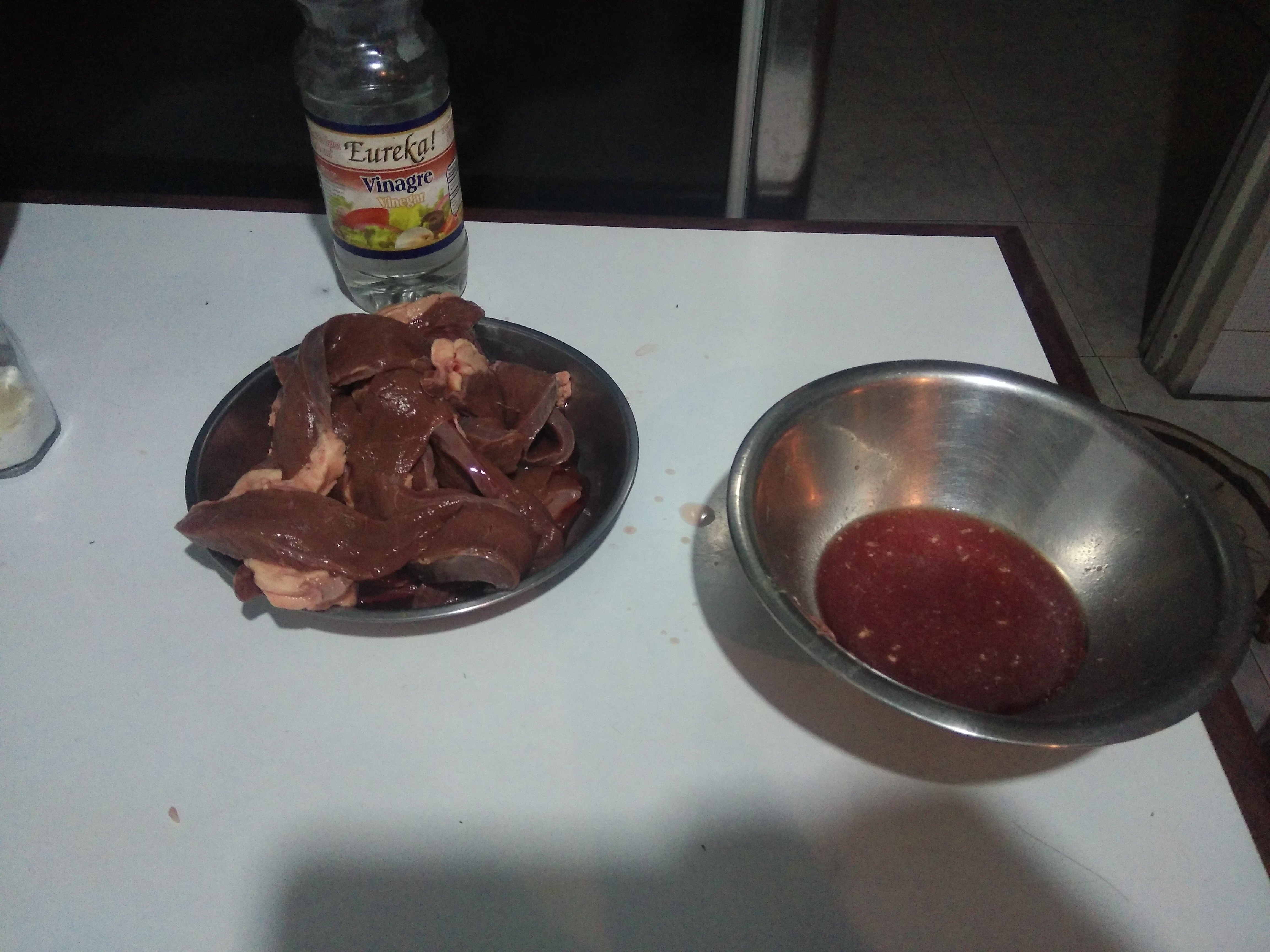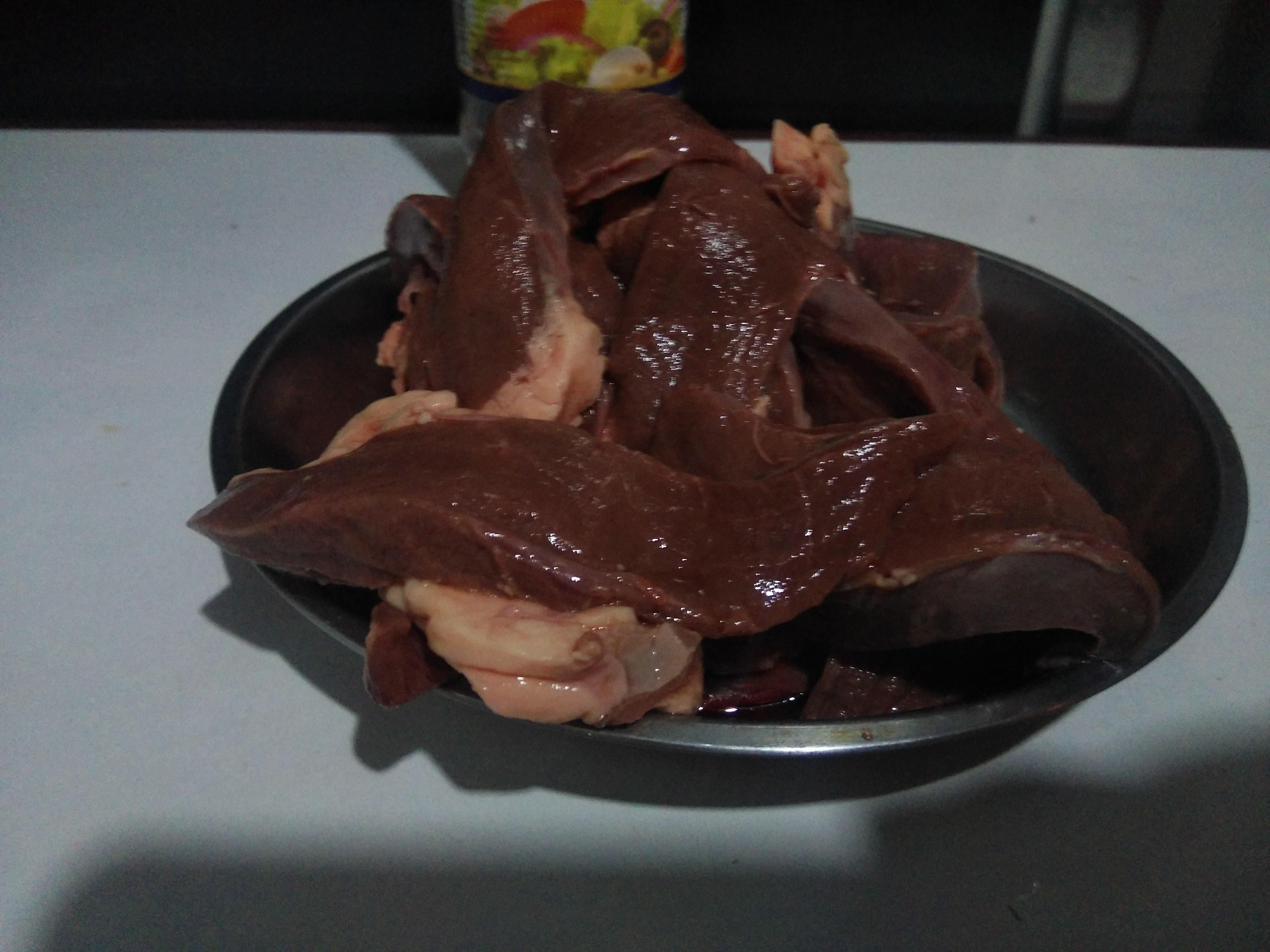 Step 6
Cut your onion and prepare to condiment everything to your own taste.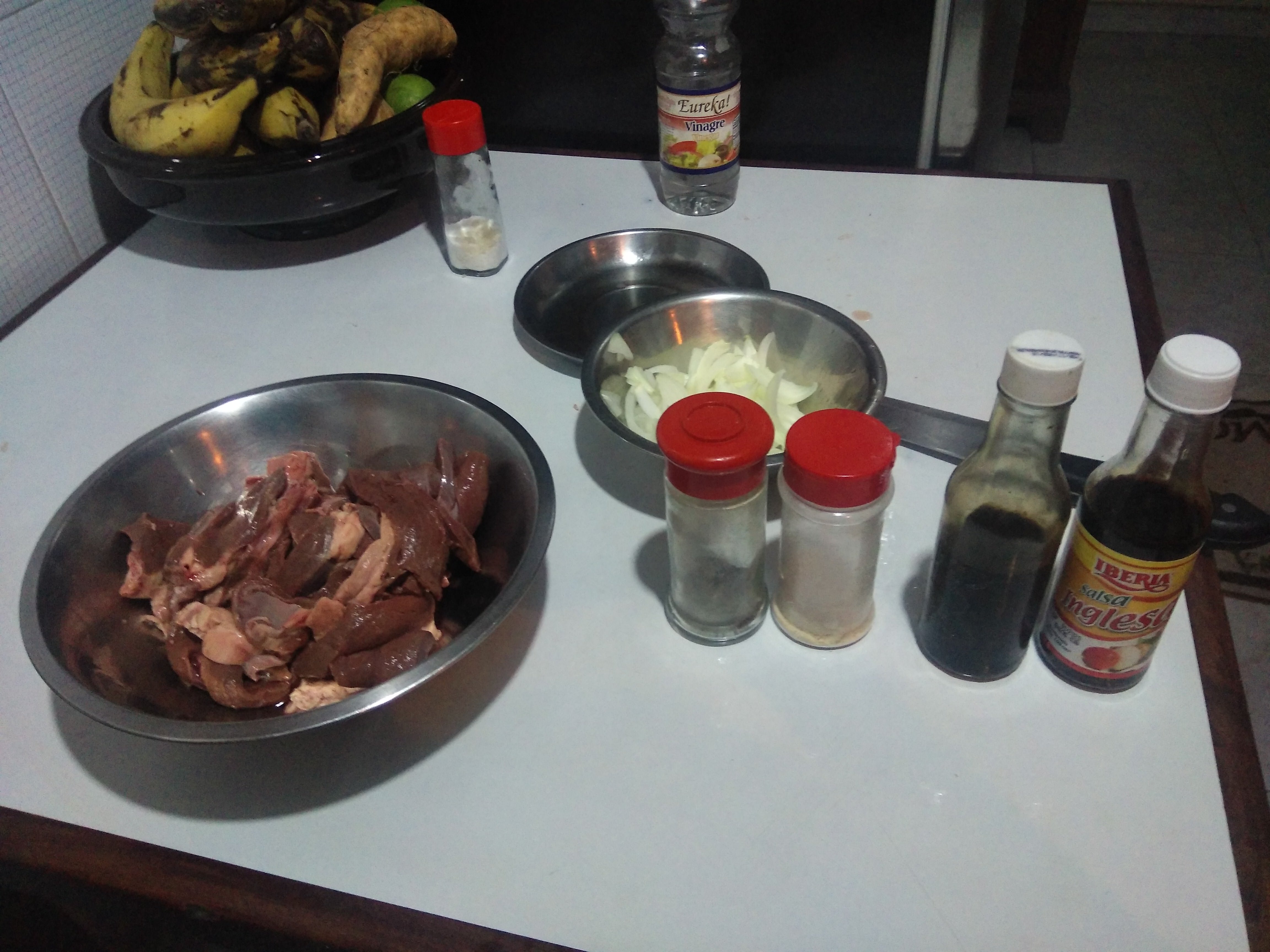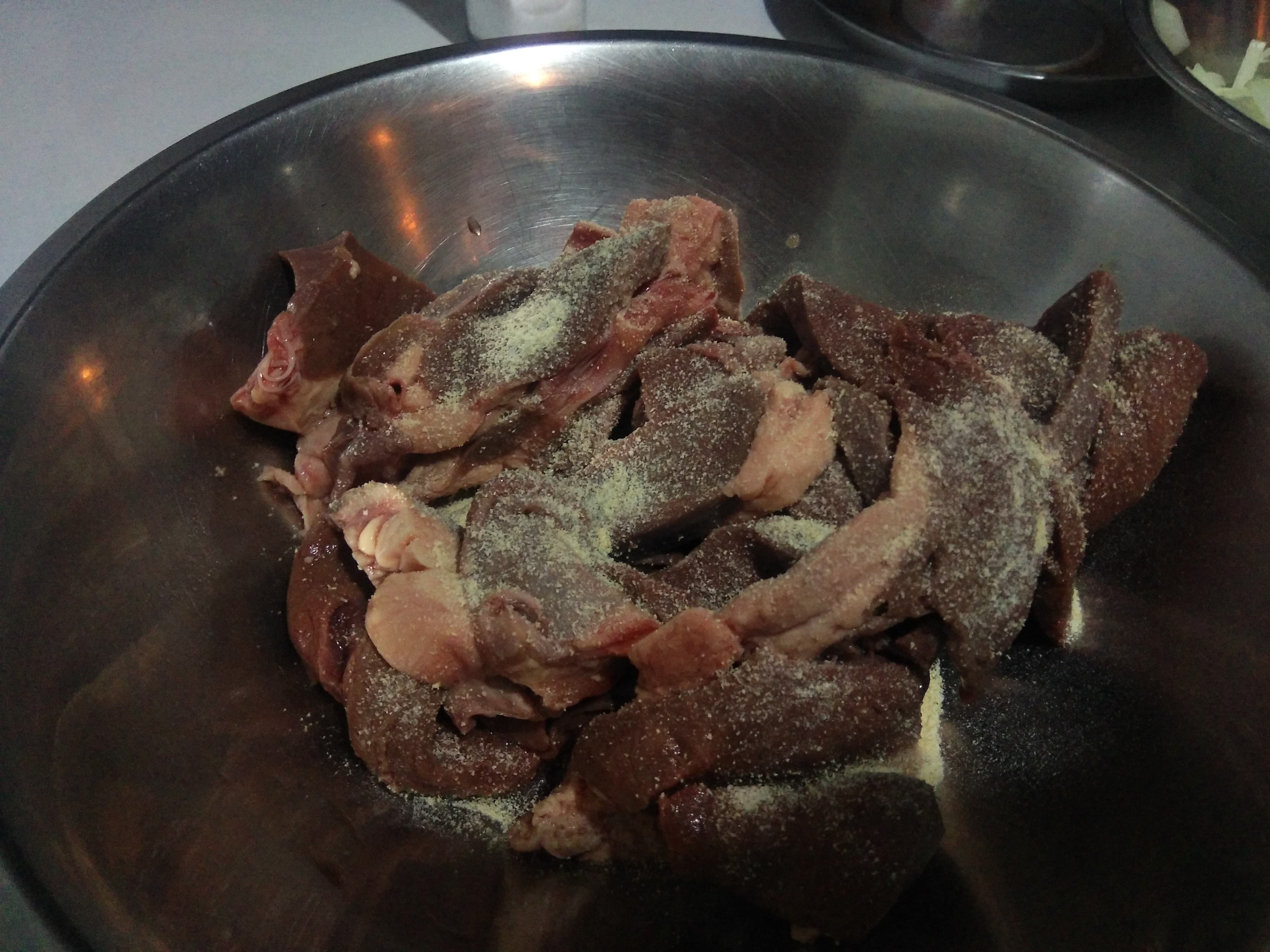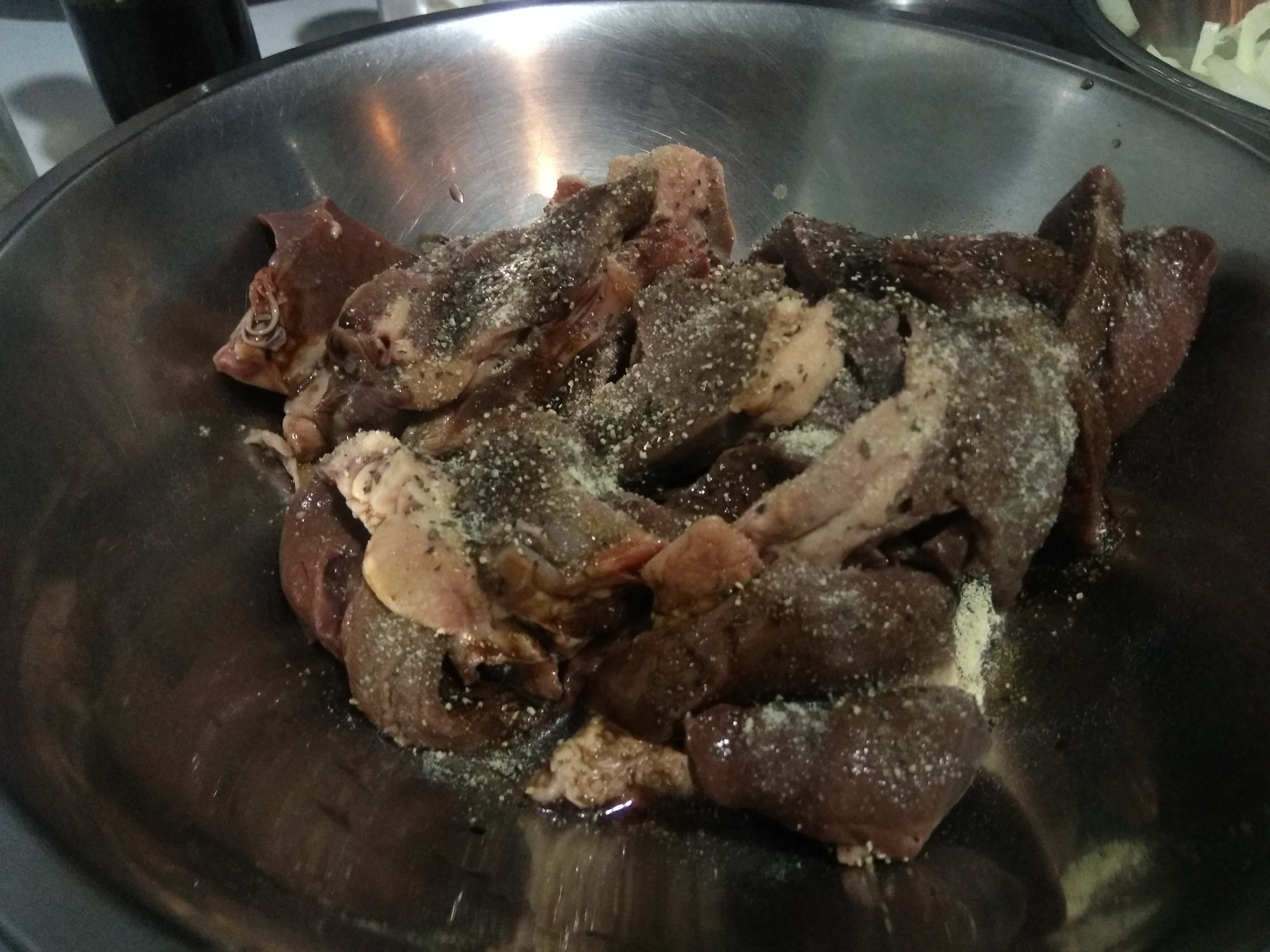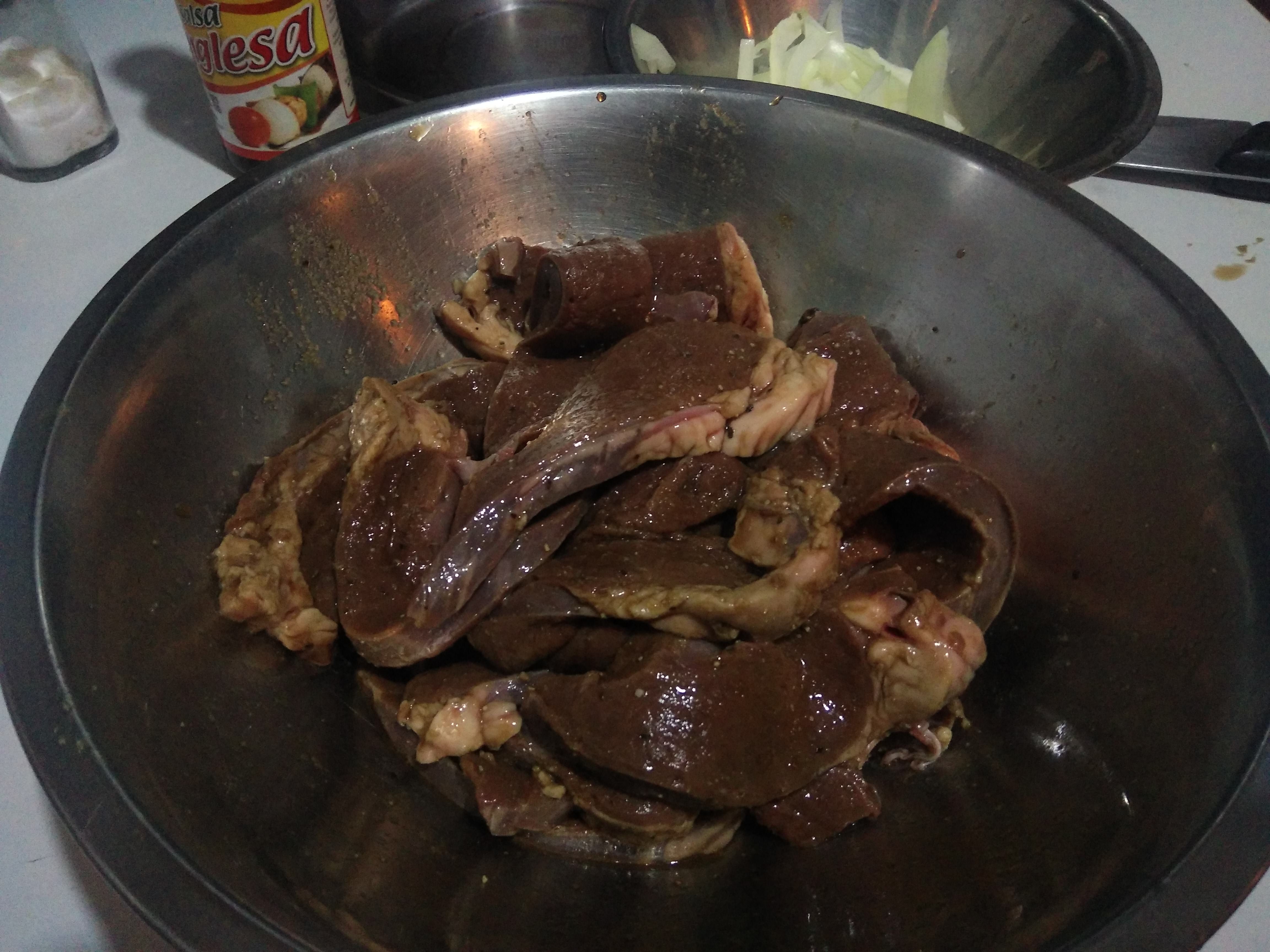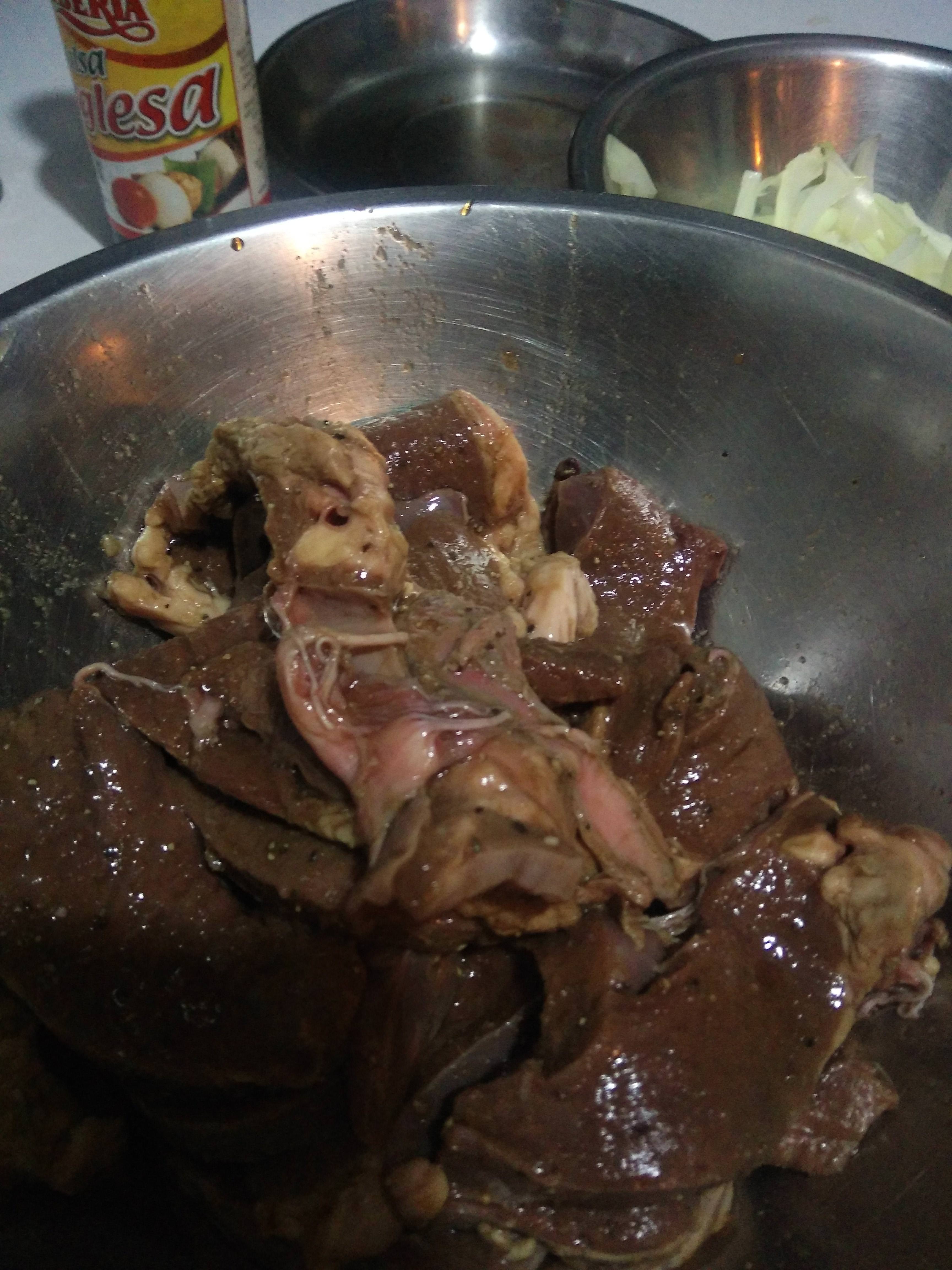 The slices that passed an hour in vinegar looked like this: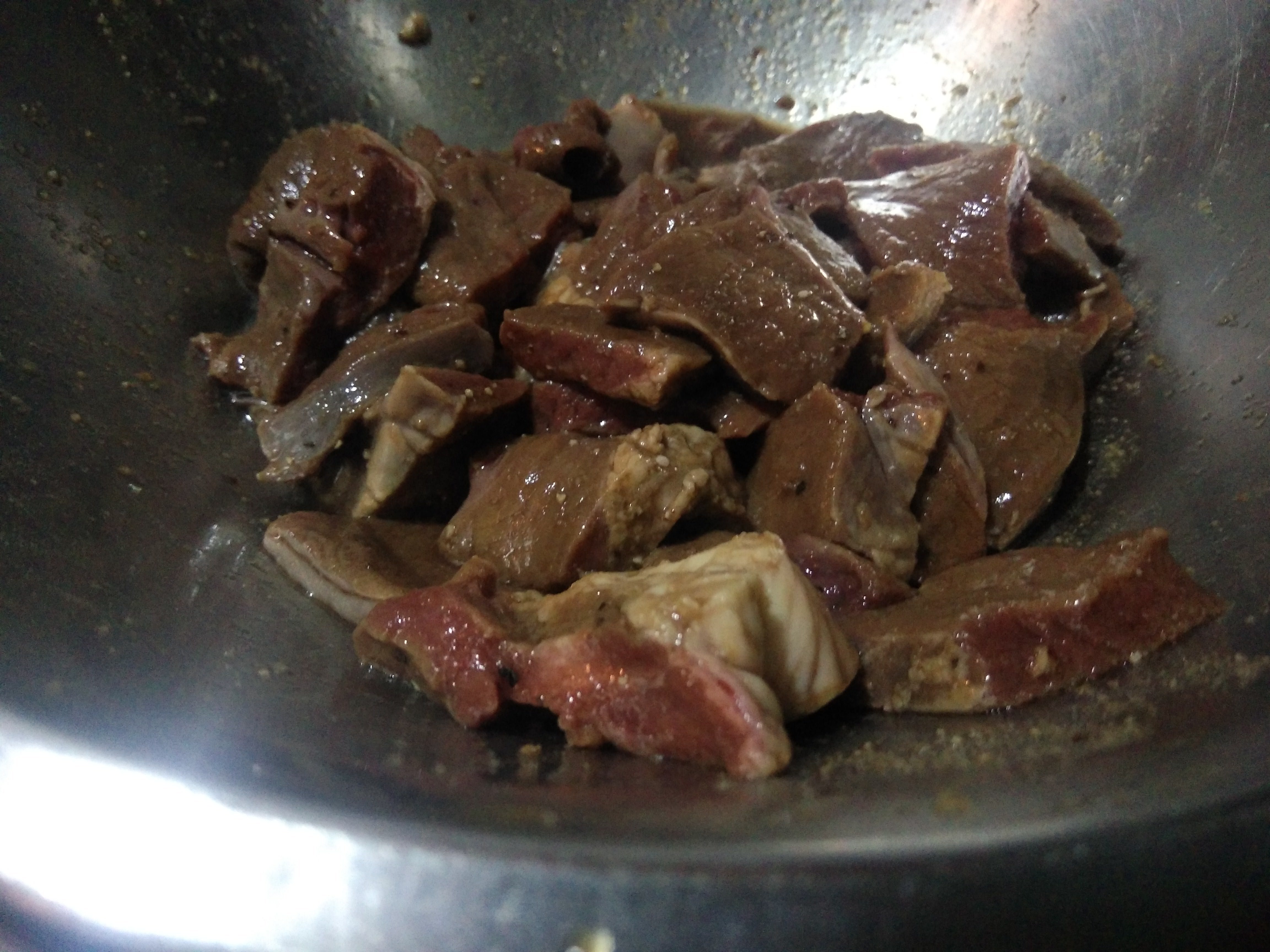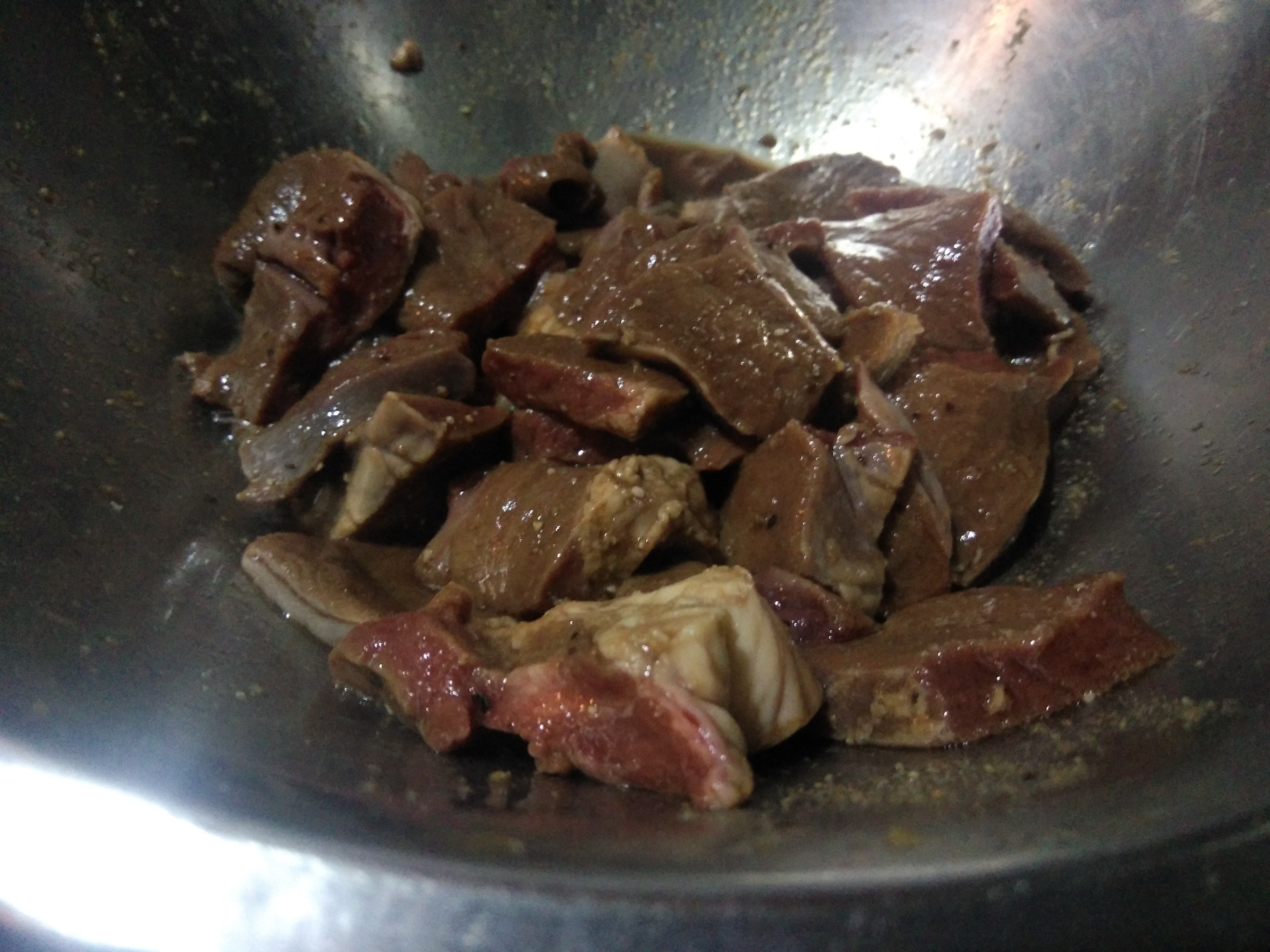 Step 7
Put it all in the pan, I didn't use oil, I took a piece of the fat from the heart and melted it on the pan.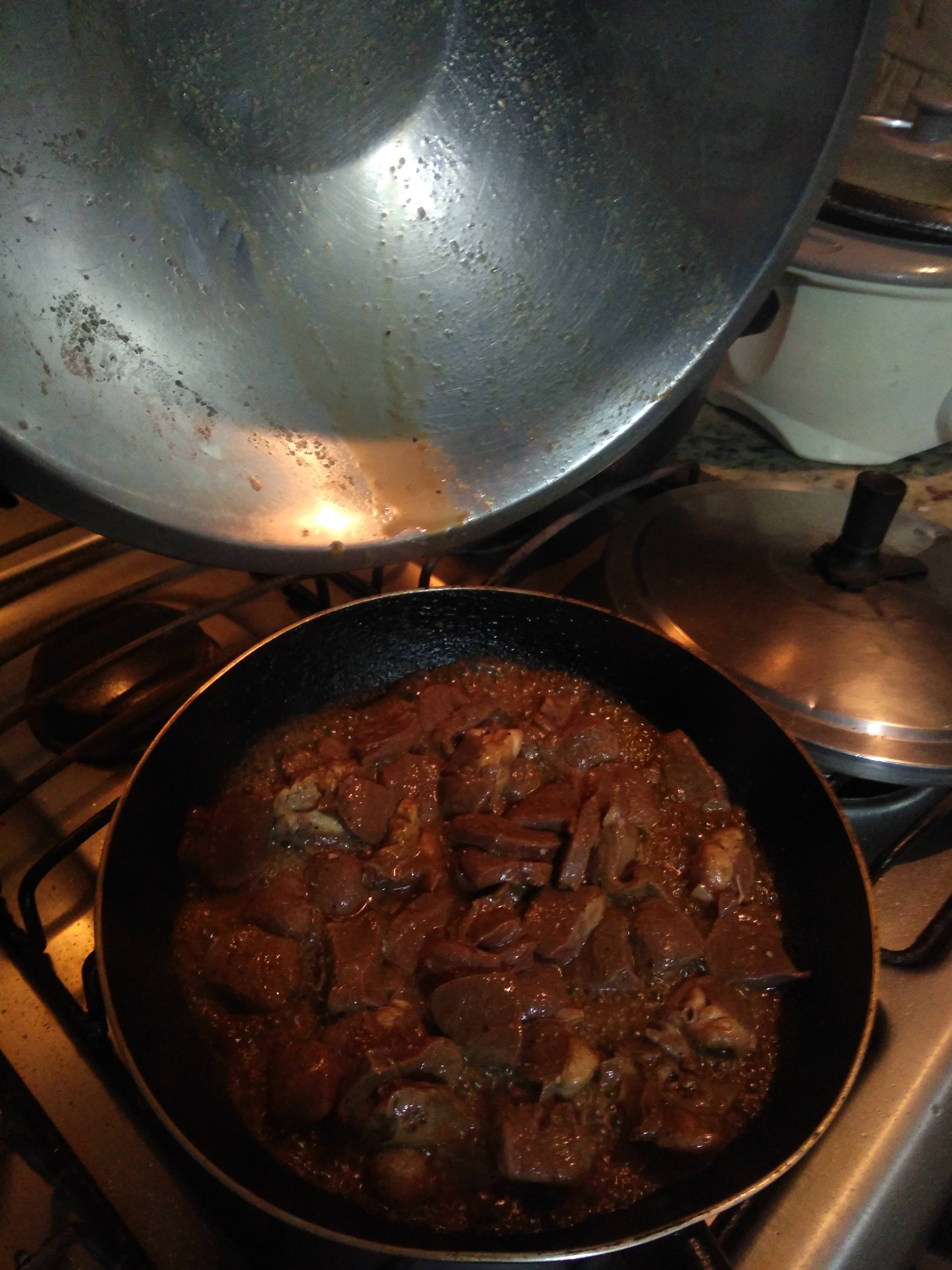 Step 8
Add the onion after some time in the pan.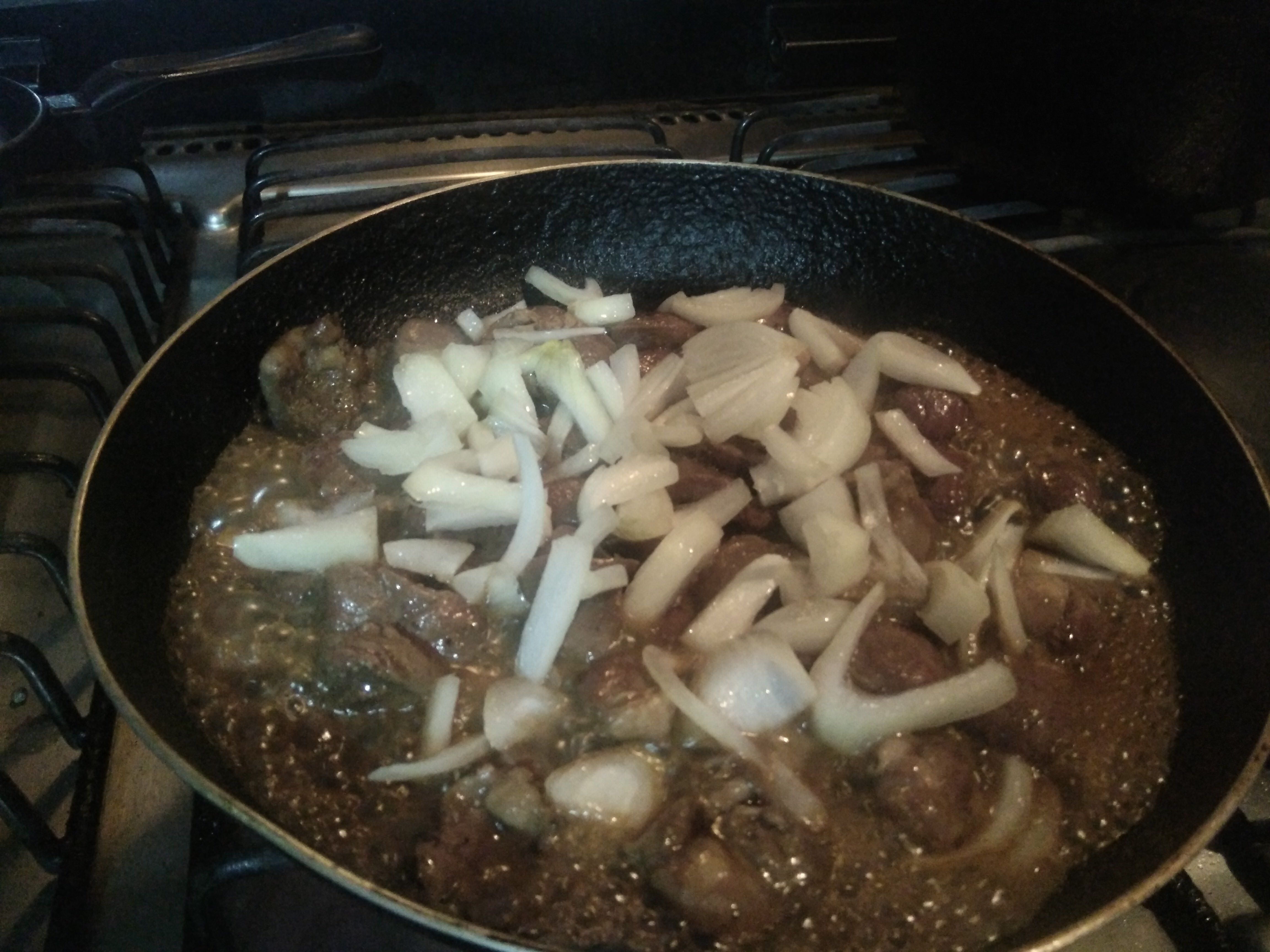 Step 9
Once the onion is cooked take it all to a plate in order to serve.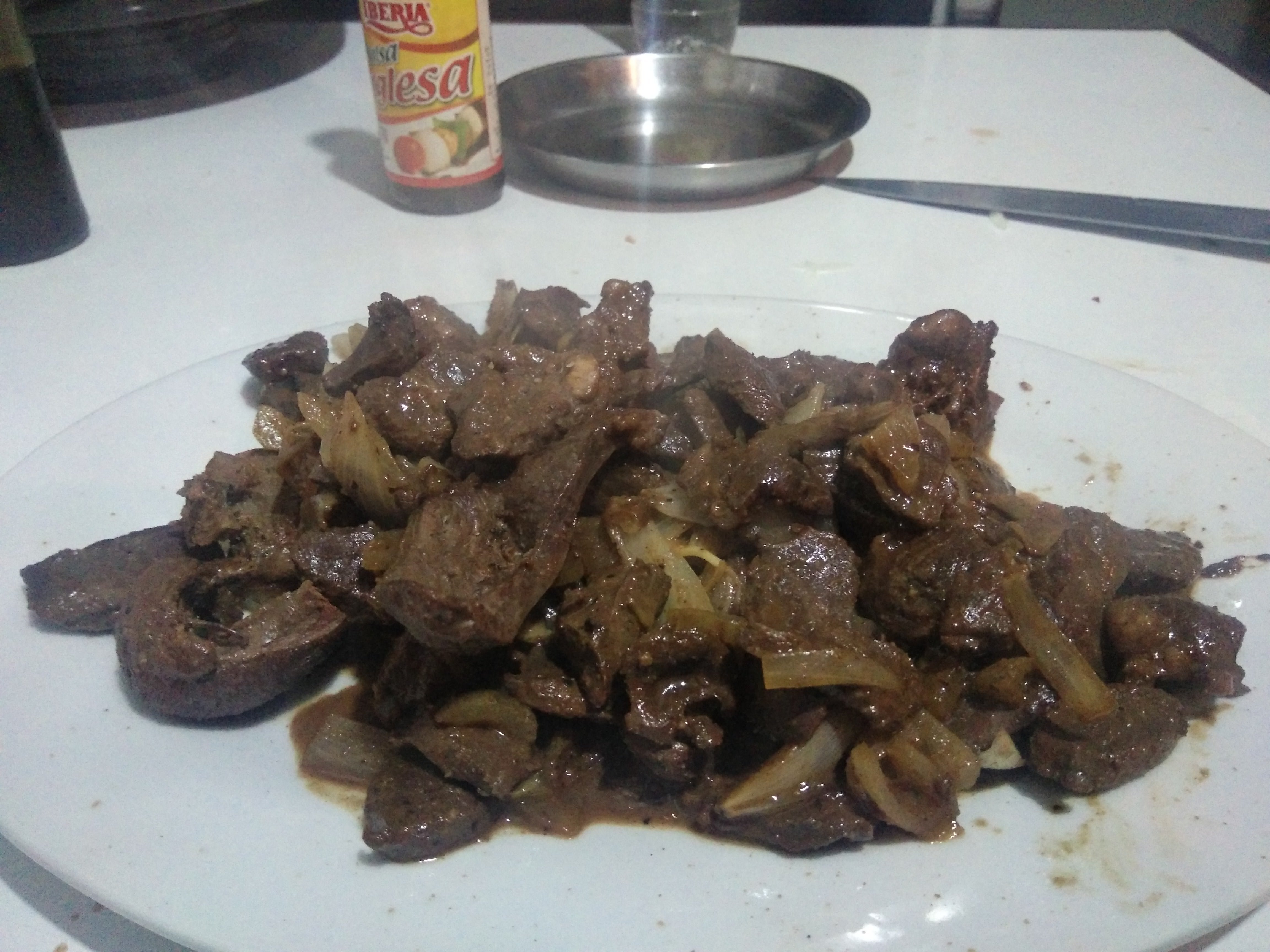 Finally, I served the meat with rice, a plantain with cheese and a glass of papelón con limón(a lemonade made with brown sugar).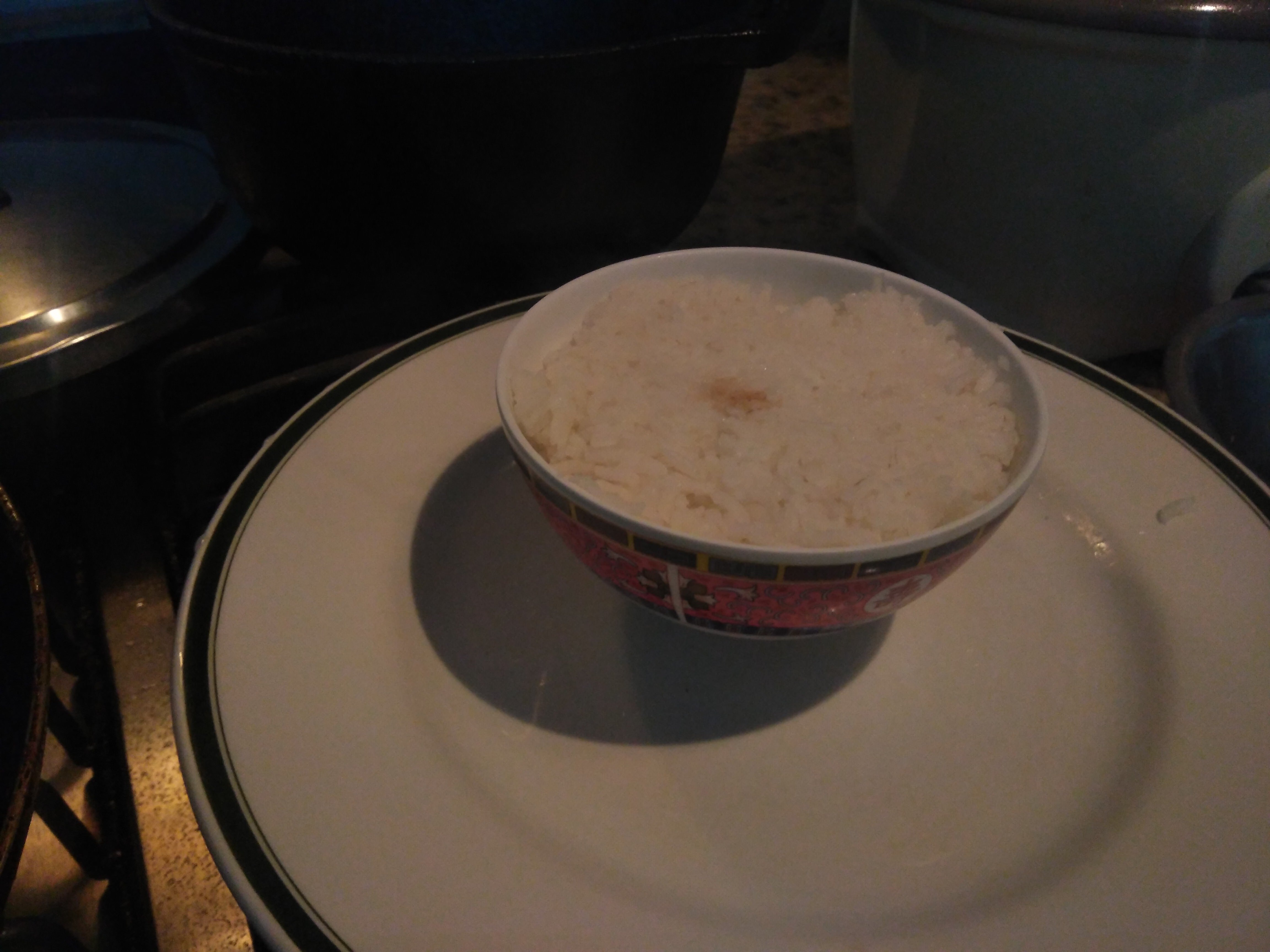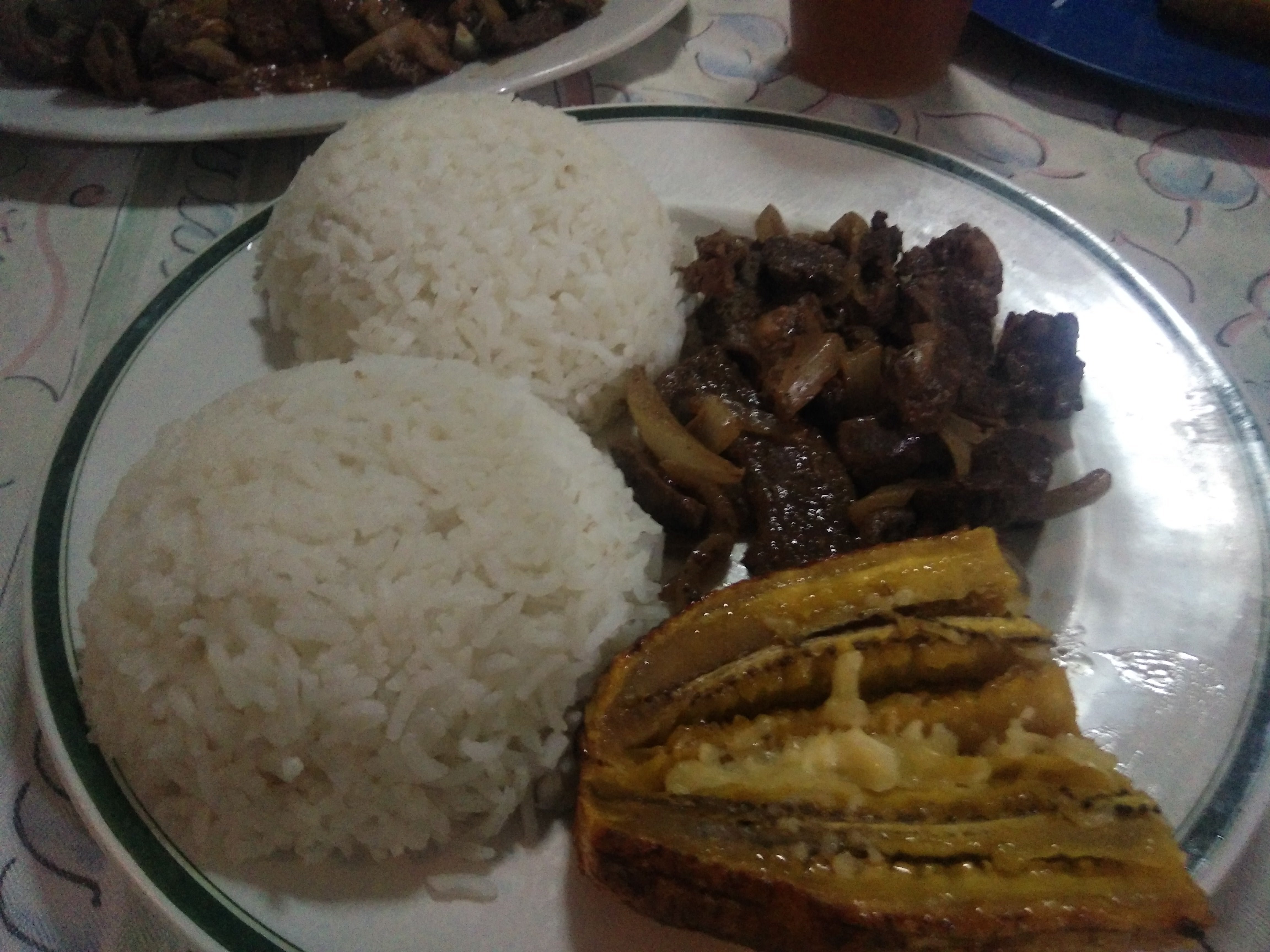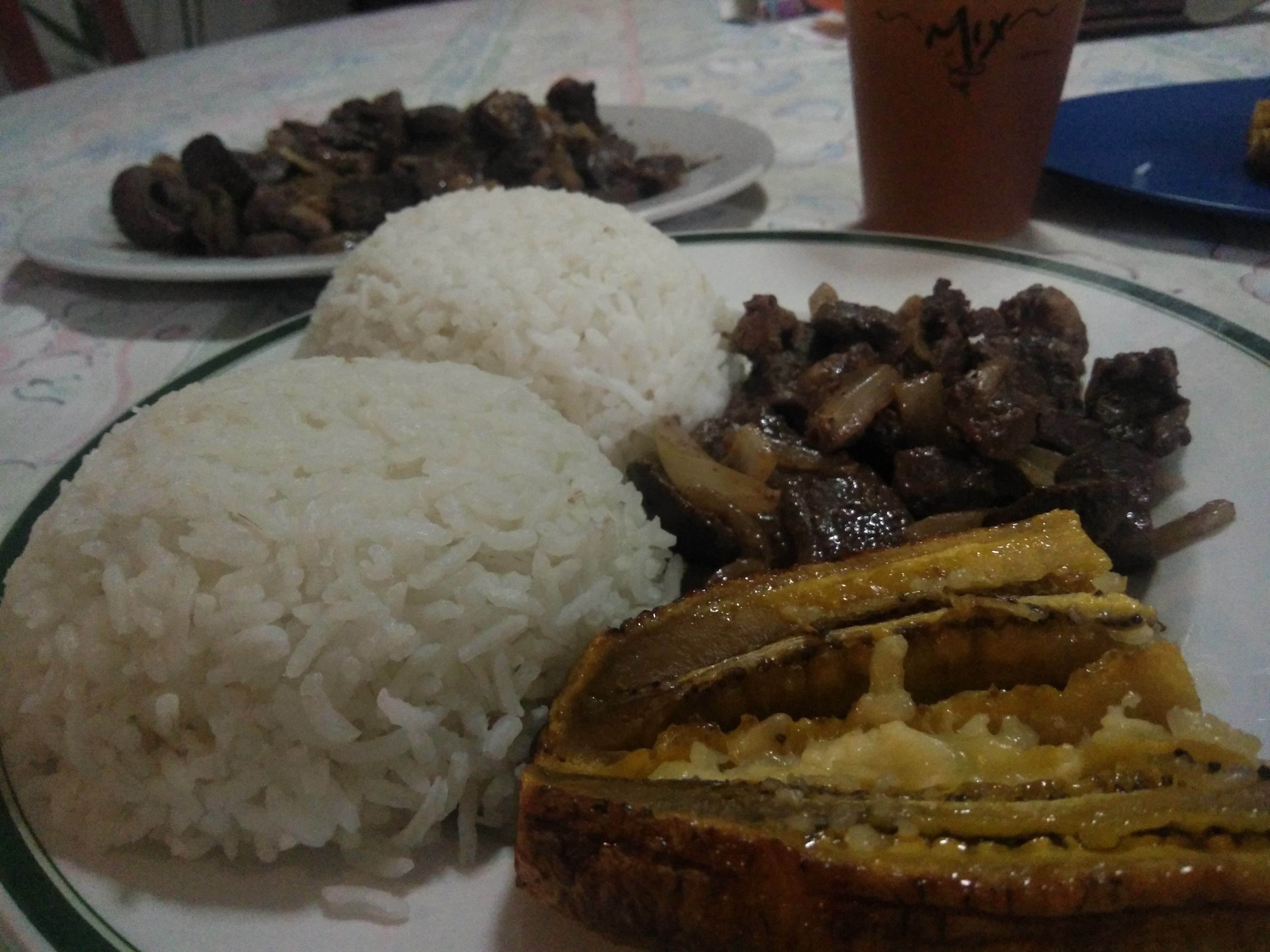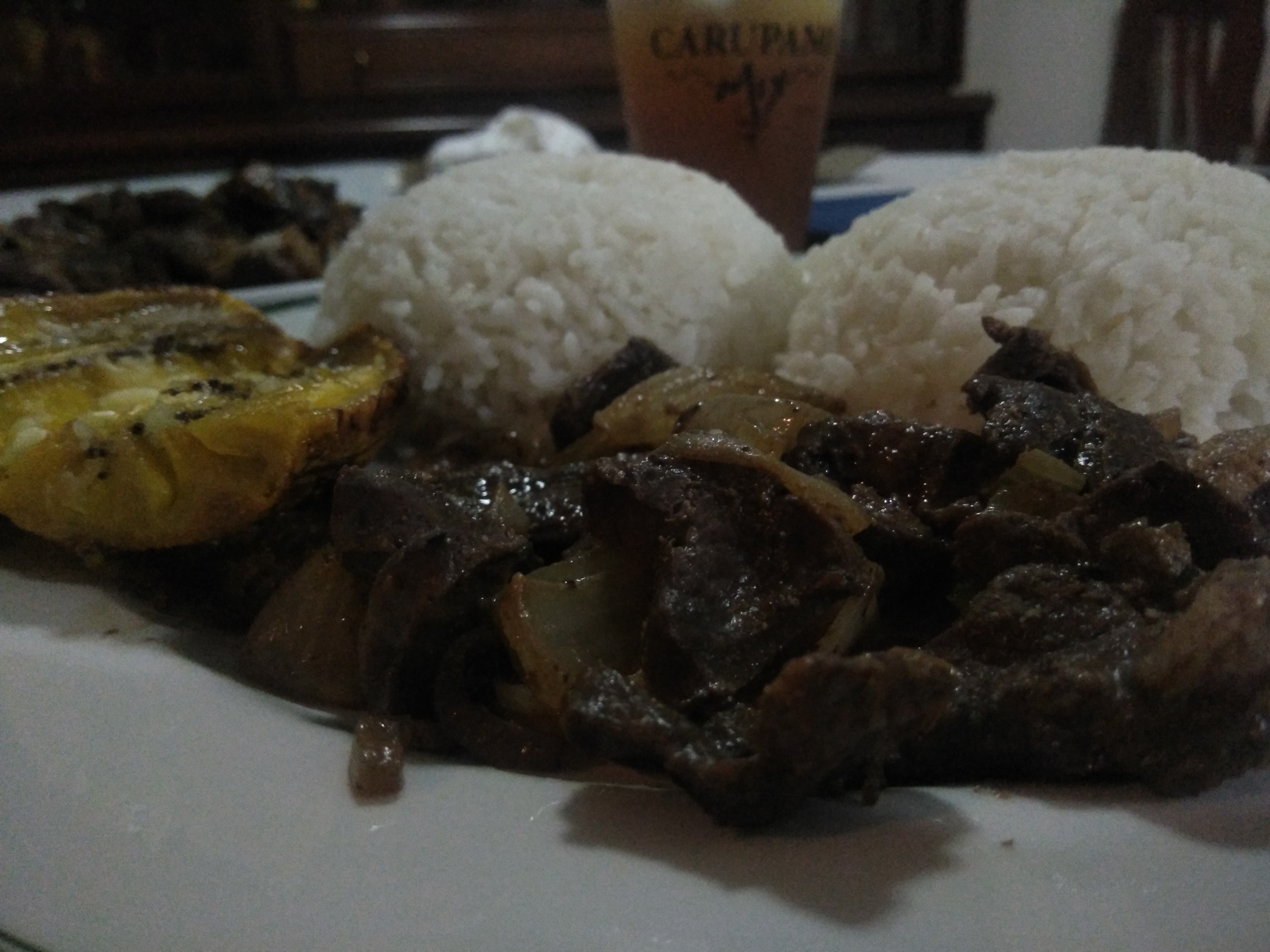 A normal portion would look like this: