Momo is very popular mostly in North India, I beleive this came to India from Nepal.
But now a days am finding it almost every part of India sure to increased demand.
During corona, I tried to make it at home.
First prepare a dough with all pulse floor adding water, be careful while adding water. It should not be over watered. Also use salt as per taste.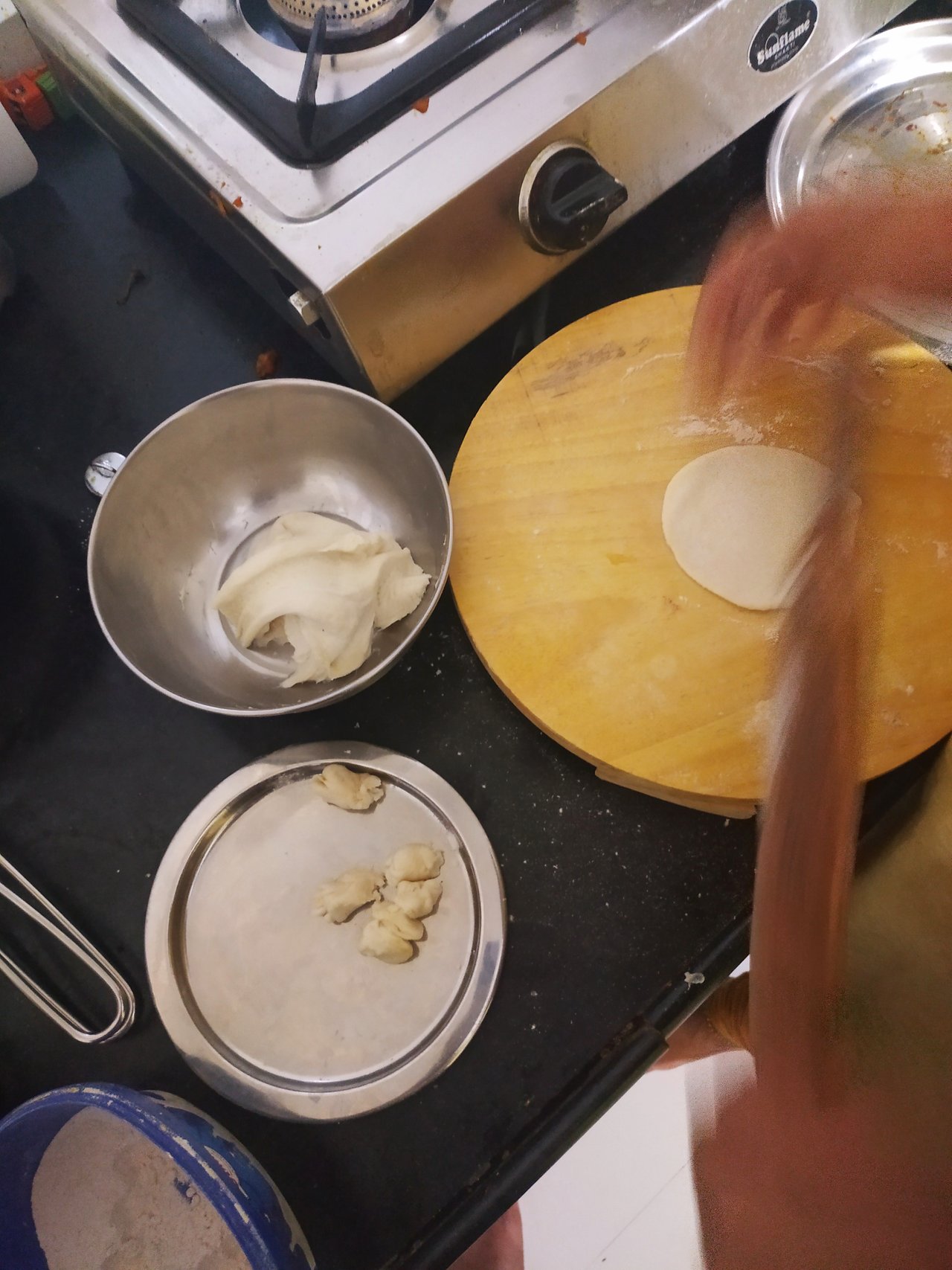 And before this keep your stuffing ready. Fry some closed onion, curliflower, capsicum and reddish in oil. This will be used to stuff the momo.
Use chicken pieces or egg of you wish to have non veg momo. Try with tandoor pieces, that tastes great.
Now make the dough like you prepare for making puri or roti. That should not be very big. Then use those stuff and close like below.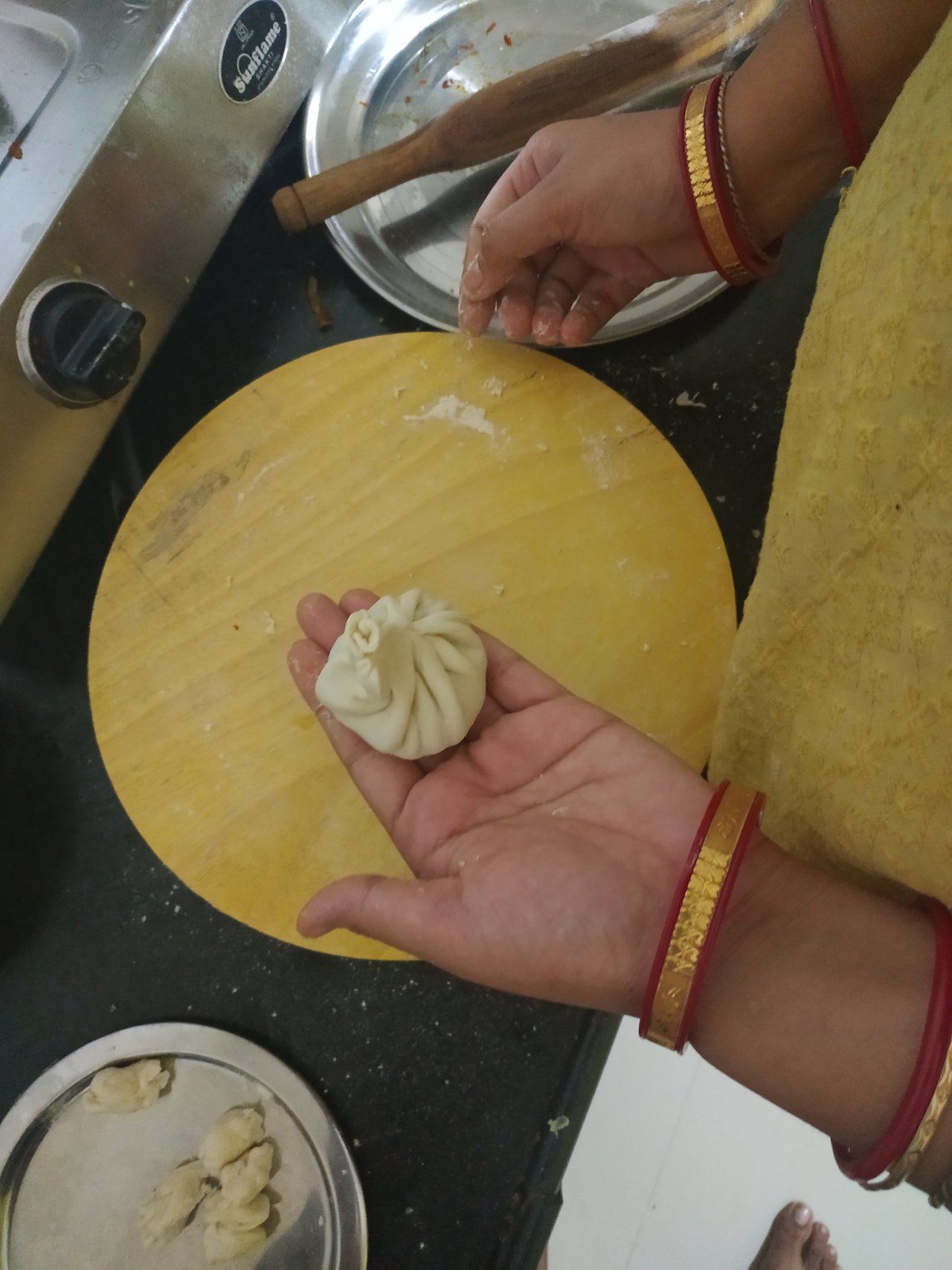 It's time to stem them. You can use egg maker for this, but I don't have that now. Please look at the utensil where I have kept the momo.
The utensil should have some hollow spaces, so that the steem can be absurbed by the momo.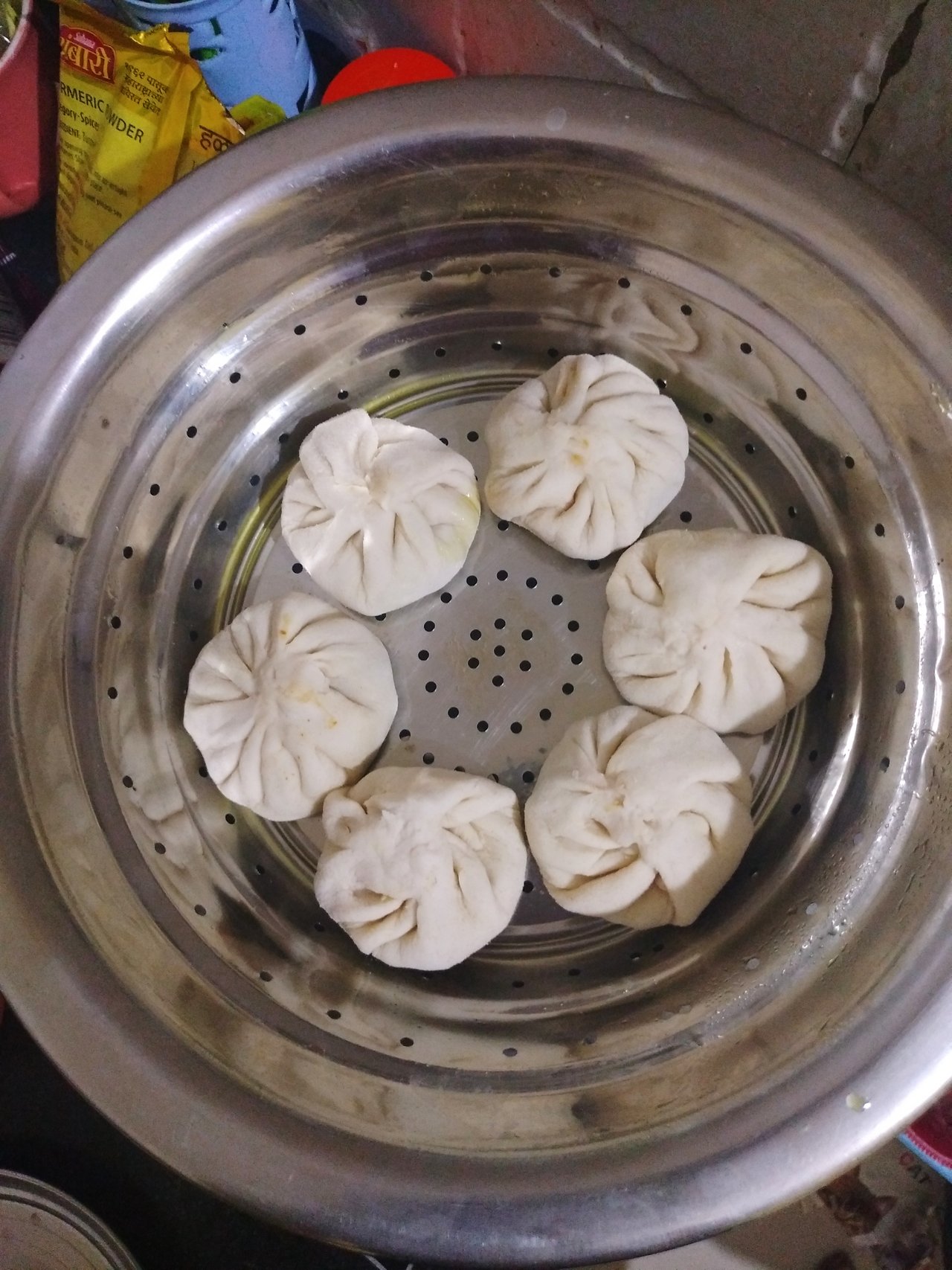 Now stemmed then for around 30 minutes in medium flame, don't be hurry.
Then remove the upper cover of the pressure cooker and see if the skin of the momo is hard enough to eat.
T his is how it should look after preparation.