This is a mild but very flavorful curry dish, making it ideal for a brunch or luncheon and lovely chafing dish fare for large groups. You may prepare the sauce a day ahead.
1/2 cup minced onion
5 Tbsp. butter
5 Tbsp. flour
1 tsp. curry powder
1 tsp. dry mustard
1/4 tsp pepper
1/2 cup chicken broth
1/2 cup water
2 tsp. catsup
2 cups milk
3 cups cooked shrimp (crab or chicken may be substituted)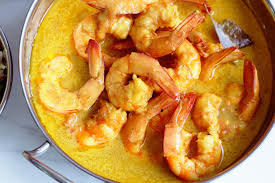 Cook onion in butter until tender. Combine dry ingredients and stir into onion and butter with a whisk. Add broth, water, and catsup, stirring over low heat until warm. Add milk while stirring and cook until smooth and thickened.
Just short of serving time, reheat the sauce and add the shrimp to heat through but do not boil. Provide the following condiments in separate dishes: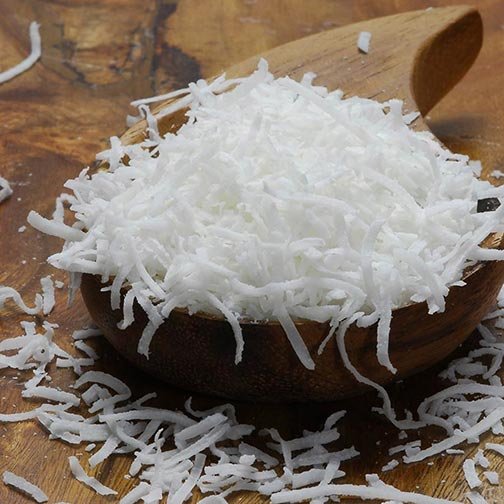 1 cup shredded coconut
1 cup toasted whole almonds
1 cup of chutney
For a pretty, buffet, add a large bowl of fluffy white rice, a platter of butter lettuce leaves, with the curried shrimp, and the added condiments.
Source: Private Collection by Junior League of Palo Alto
Remember to upvote and resteem please @senseicat