PIZZA WILL NEVER EVER HURT YOU.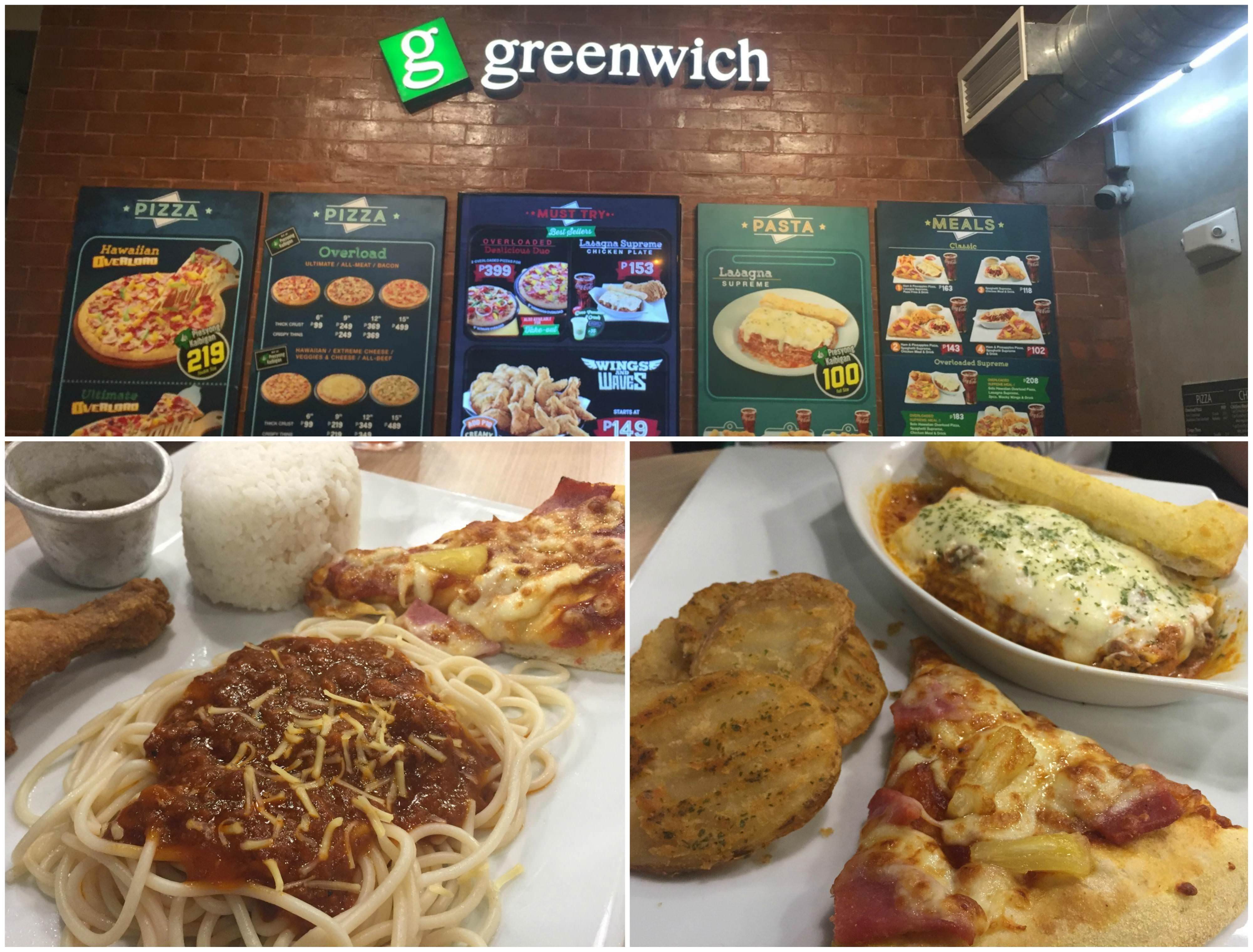 Fortunately, for the whole word, Pizza was invented!
Greenwich is a pizza and pasta chain in the Philippines. Jollibee Foods Corporation acquired 80% of Greenwich shares in 1994. It is a great place to eat with family, friends or colleagues.
Greenwich Tibanga is located between Mang Inasal and Jollibee.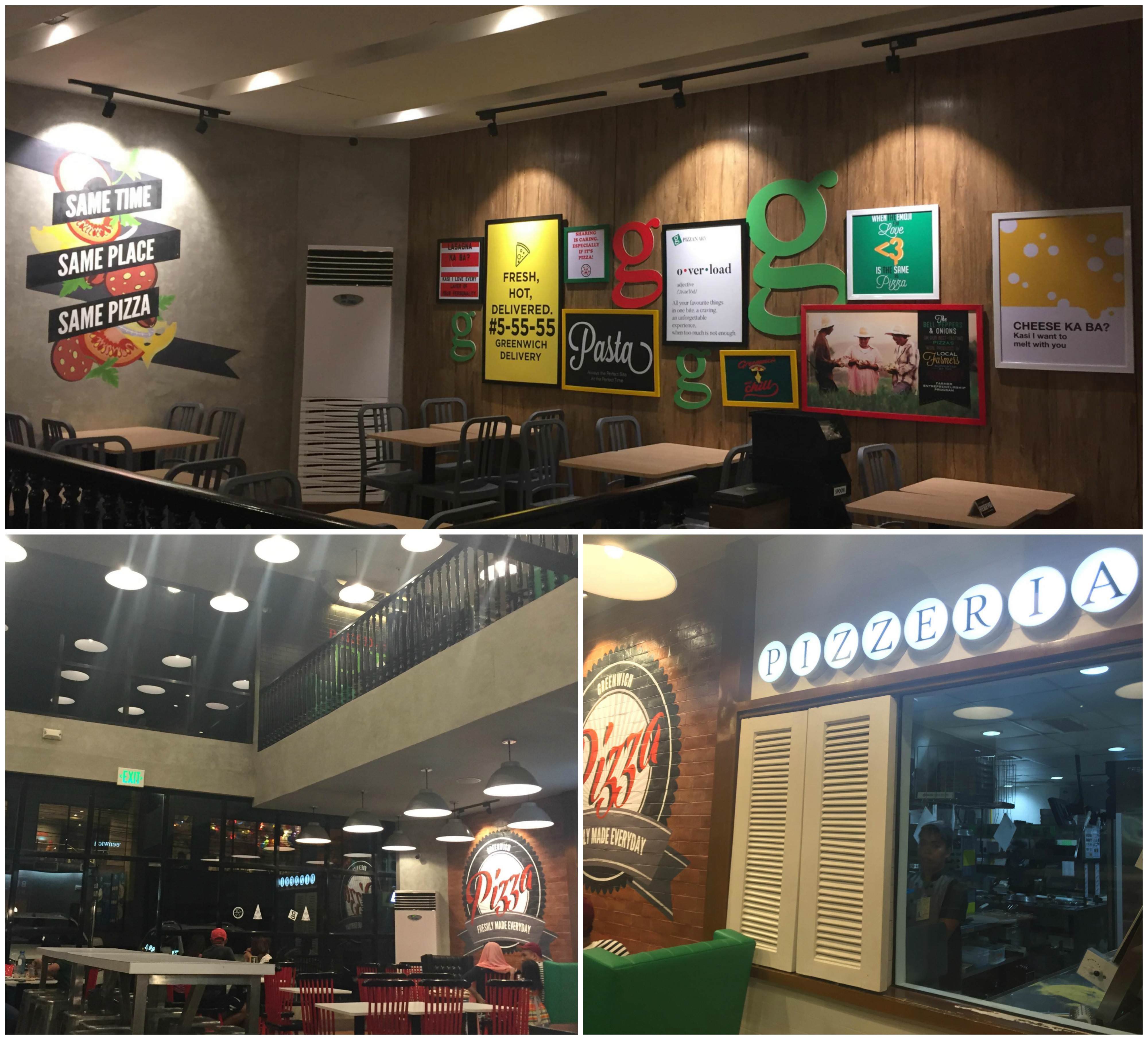 The place is spacious, the service is quite quick (depends on the number of customers, maybe) and the crews are courteous and friendly. Their wall decorations are witty and fun and the ambiance is very cozy.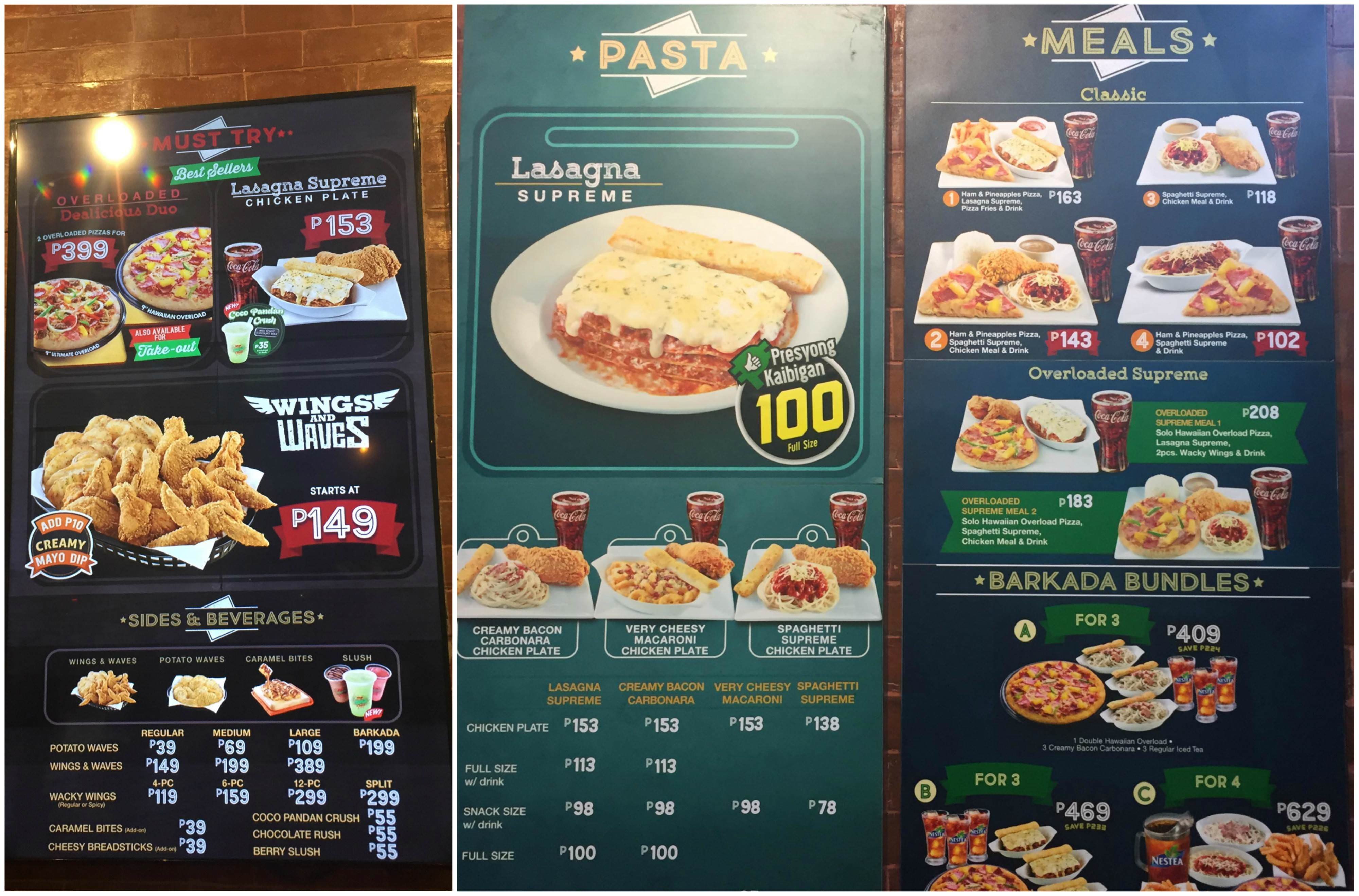 Choose your favorite from their Menu! They offer other treats like freshly baked lasagna and assorted yummy pizzas in different sizes. They offer Barkada treats which can make you save up to P50. I love the idea of the meals where you can get chicken, pizza, pasta, bread, and rice for a very cheap prize! Everything is so good!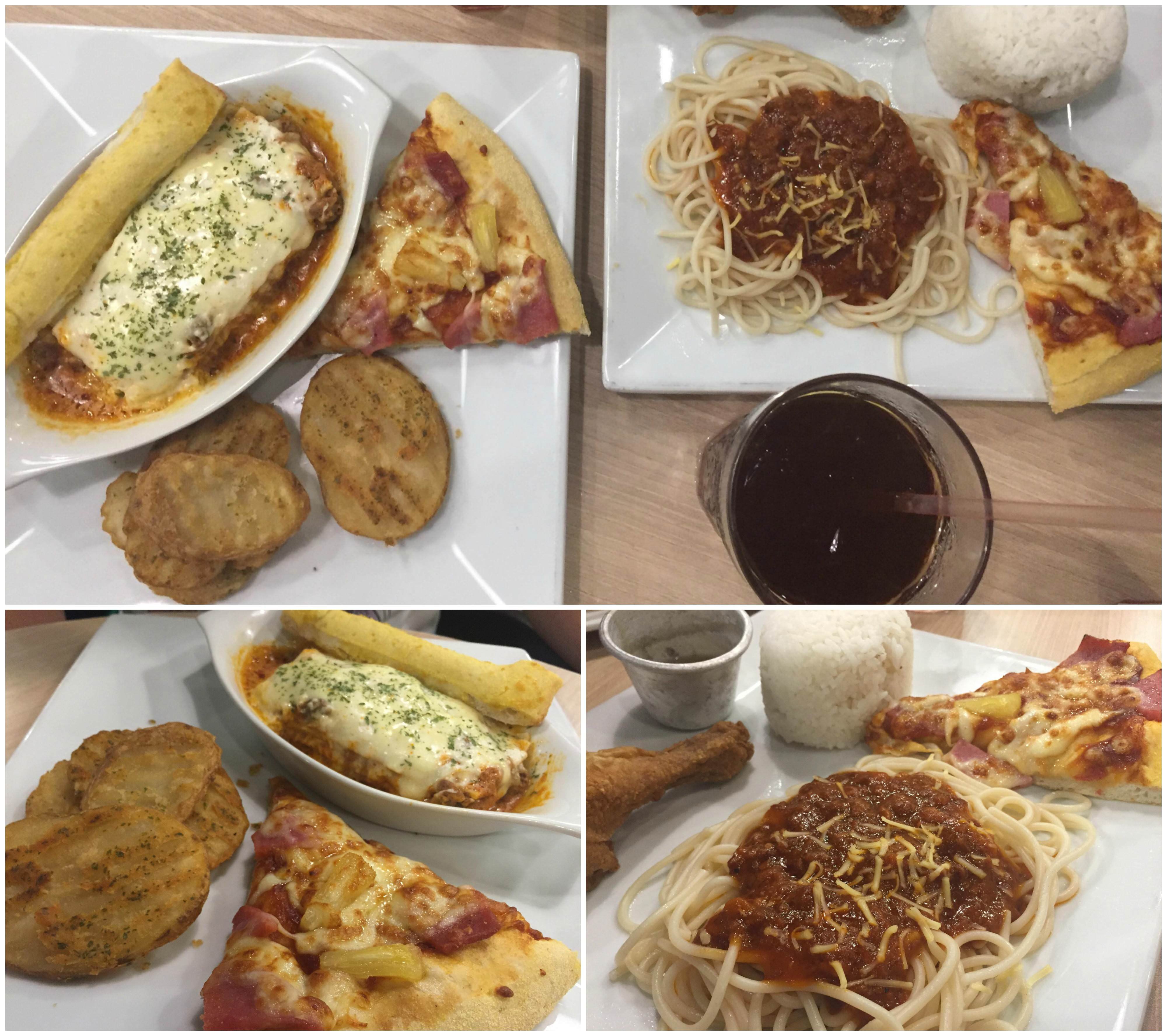 Me and @patttyyy ordered combos that comes with 1 slice of pizza (normal size), spaghetti, chicken and rice, lasagna, and fries with free drinks. I love their spaghetti and lasagna sauce, which is not that sweet (unlike the traditional Filipino style) and a bit sour.
The lasagna that @patttyyy ordered was absolutely delicious! Saucy, meaty, and not that sweet, it hit all the spots on the dot! I would definitely recommend this dish!
The Hawaiian pizza was also tasty, loaded with toppings with lots of cheese! Their Chicken has great flavour - somewhere between chicken joy and mcdo chicken. Parts are big and juicy and crispy!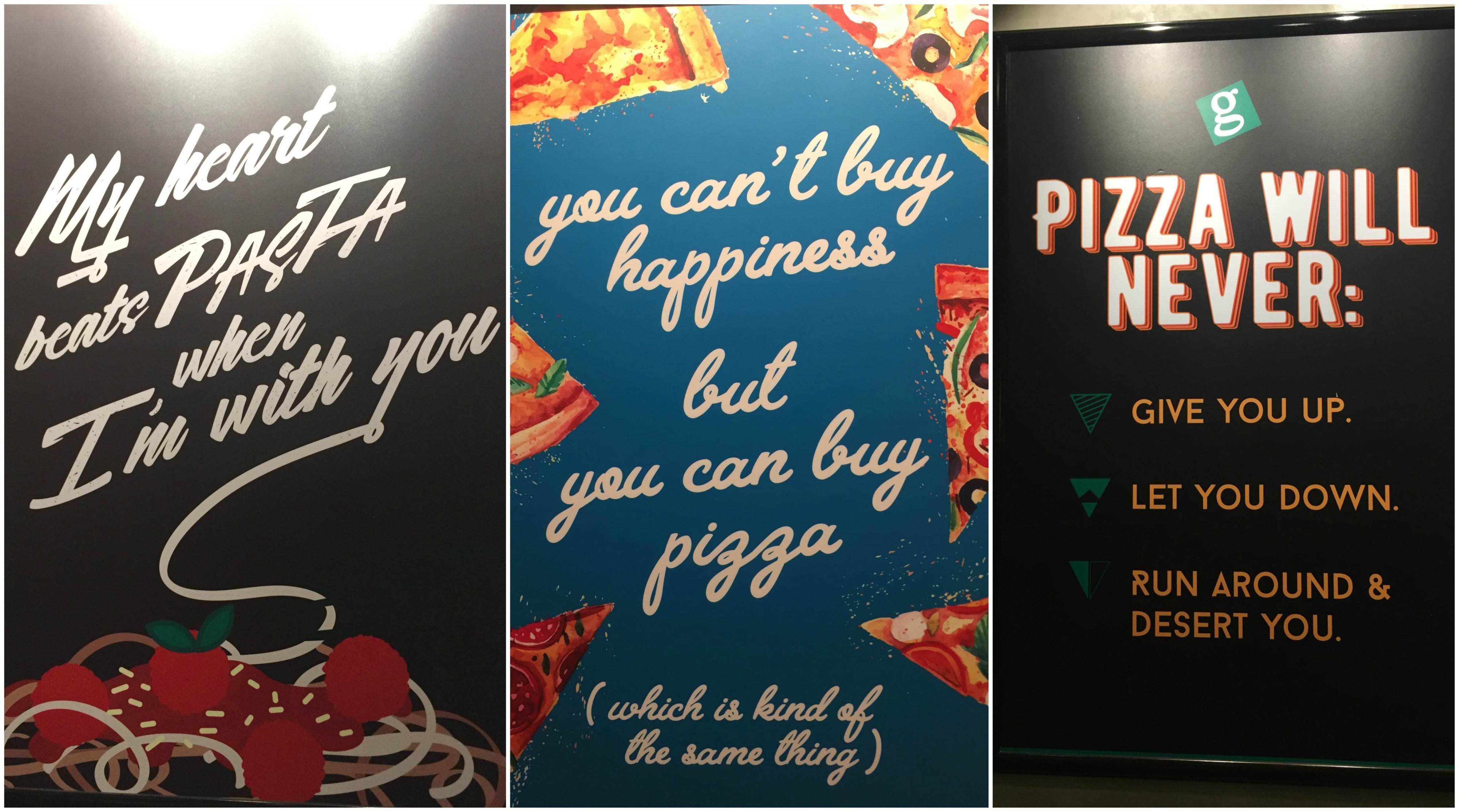 These are some of the wall decorations that somehow makes you chuckle in silence.
My Heart beats Pasta when I'm with You.
-Get it? Pasta? Hahahaha witty, right?
You can't buy Happiness, but You can buy Pizza (which is kind of the same thing).
-Totally the same thing.
Pizza will never: Give you up, Let you down and Desert You.
-Amen to that.

Cheese ka ba? Kasi I want to melt with you.
-Cheesy gyud di ay, medyo waley pero sige nalang, hahaha.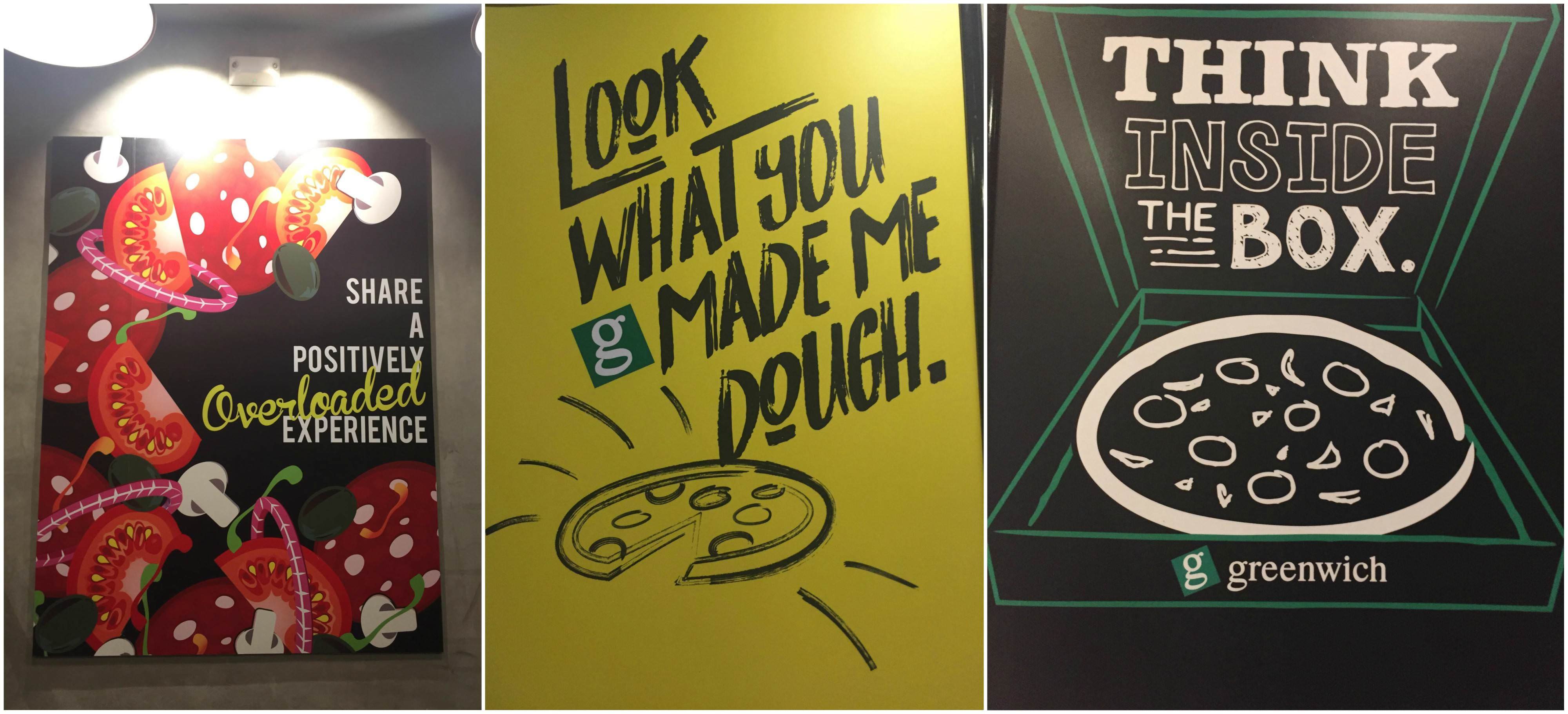 Look what you made me Dough.
-Look what you just made me Dough, Look what you just made me Dough.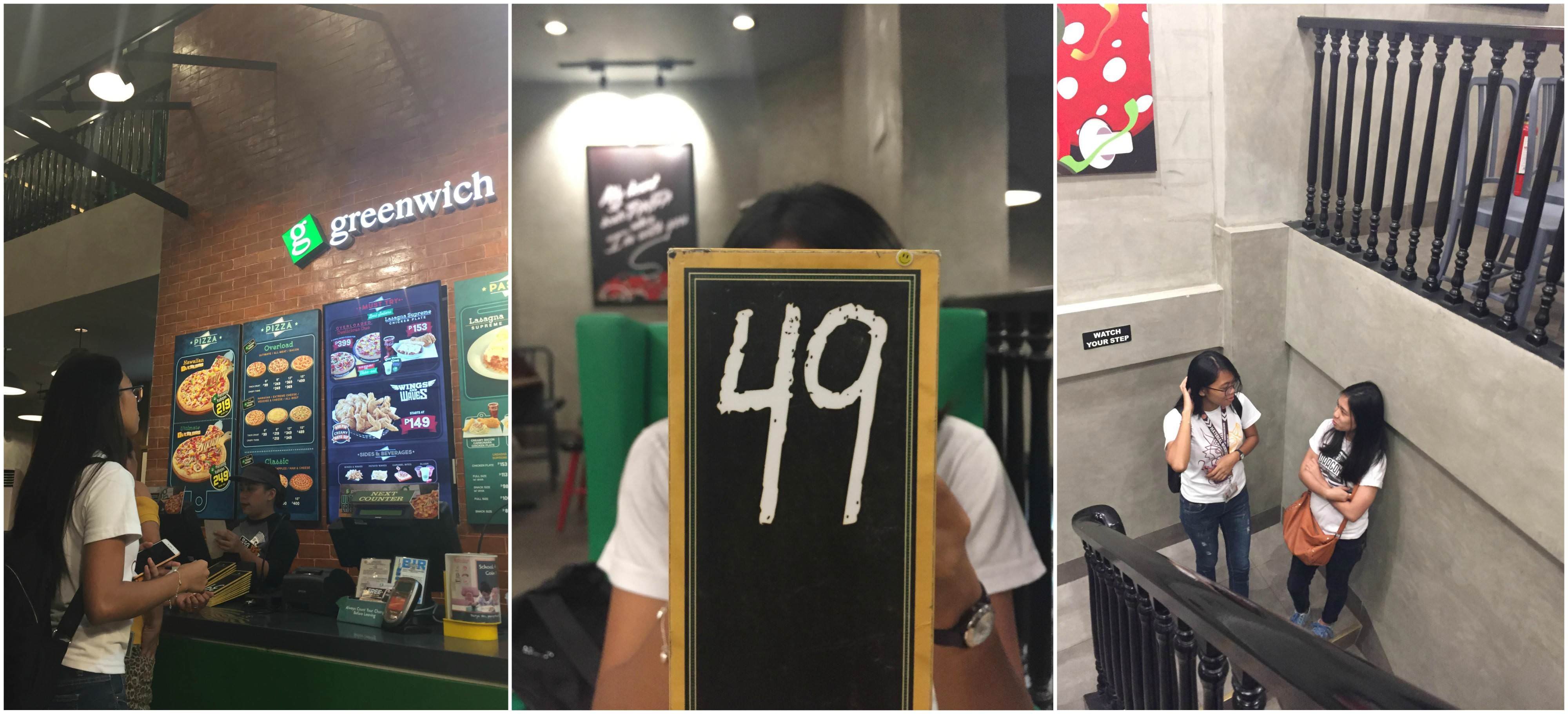 When @patttyyy was about to order our meals.

#49.
I suggest you bring your friends/barkada or family and try the Barkada bundles served for 5 pax that already has chicken, rice, pasta, pizza and drinks, and save up to P50. The shake coolers are also a must try especially the Buko pandan.
It is definitely the place to visit if you want great pizza and pasta at a very affordable price.
---
Photose are mine.
Camera used: Iphone 6
---
I HOPE YOU ENJOYED READING THIS POST. THANK YOU FOR STOPPING BY!
I encourage you to do whatever that makes you happy and pursue your dreams. Life is too short, let's all live to the fullest and make every day extra-ordinary.
---

Footer made by @bearone