Hey folks... happy #ffff to each and every one of you. No it's not a typo, I did add an extra f. I figured that since it's the festive season, technically it's a festive food fight friday so...
Never mind that Sivehead, tell us about the cakes!
Ok, Ok, jeez... fed up with Christmas already aye?
Yeah, me too if I'm honest 🙄
So, about these cakes,
Their super simple to make and would probably only take a normal person 10 minutes to make. Me however, it took around an hour and 15 minutes. This is how to make them like me.
We call them Rice Crispy Cakes
Ingredients:
Rice Crispies - I used a 375g box
Chocolate - I used 5 x 100g bars
It's a very forgiving recipe so you can adjust the quantity if you like. Or say 'screw it', pour some milk on your Rice Crispies, eat them for breakfast and save yourself any hasle.
If you decide to go ahead with the cakes...
Step 1: Empty Rice Crispies in to a mixing bowl.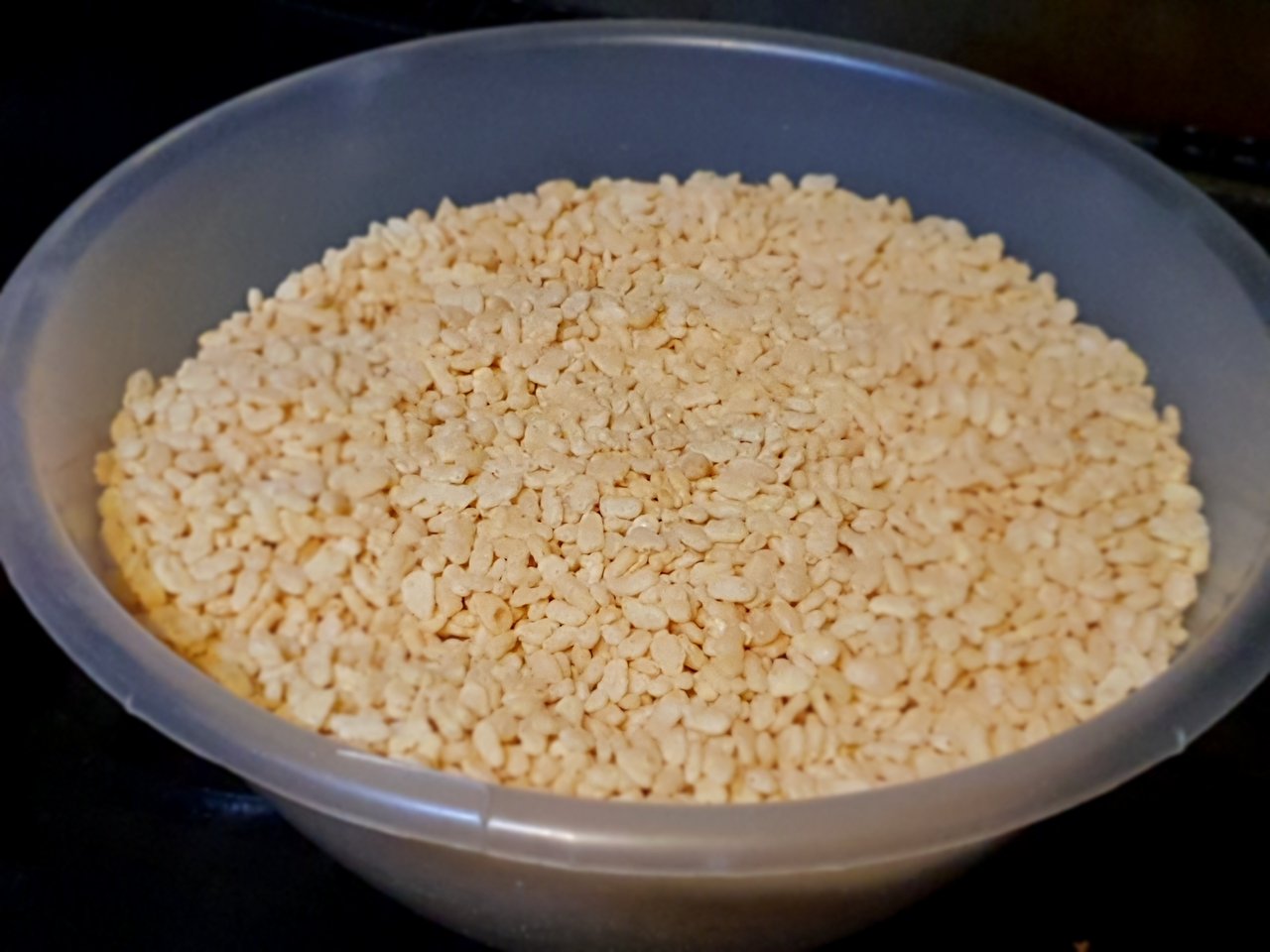 Step 2: ignore wifey shouting "You don't need that many!", while thinking to yourself - who's making these, me or you?!
Step 3: Break up your three chocolate bars in to a microwave safe bowl.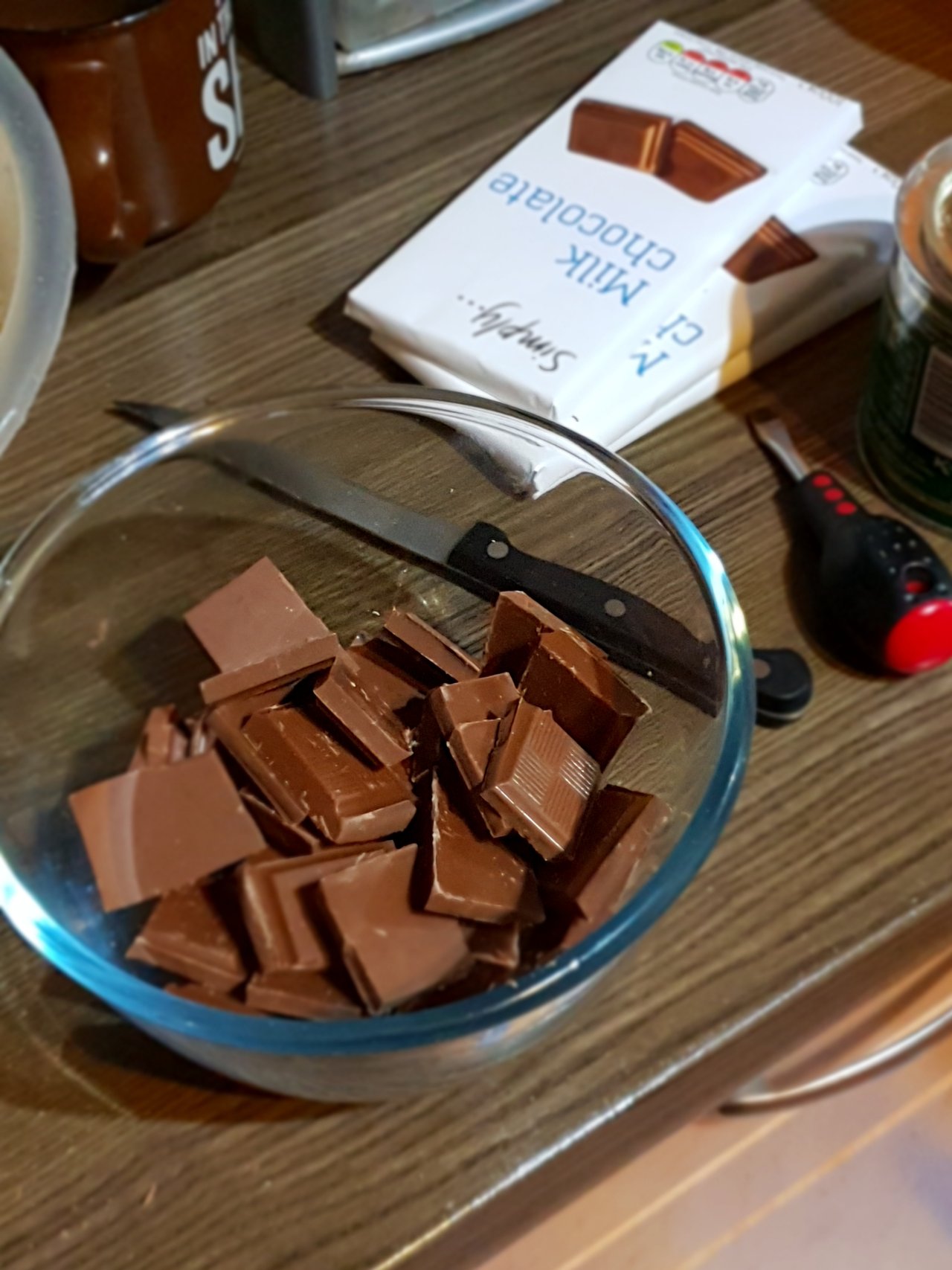 As you can see I went with cheap-ass milk chocolate. Yeah, I'm a whimp... if I had any balls... nuts, I would of gone with Fruit 'n' Nut. Now that would of been an interesting.
Step 4: Melt chocolate in microwave. How long for?... your guess is as good as mine. I was winging it. I went with 30 second bursts until it was runny enough to pour.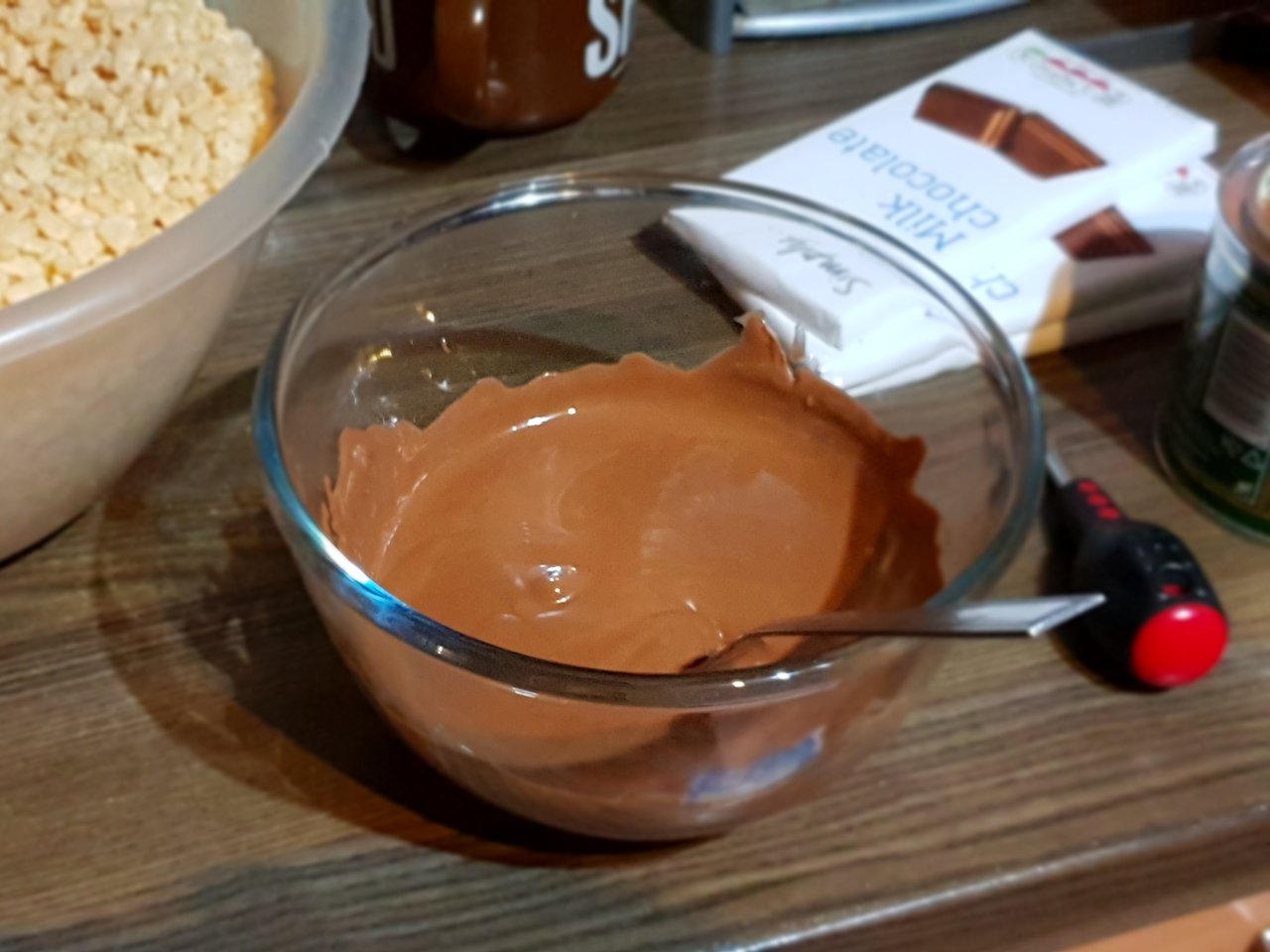 Step 5: Again, ignore wifey talking at you, this time saying "You're gonna need more chocolate than that if you're using all those Rice Crispies!". And while thinking to yourself - shut up, that's loads of chocolate there... it'll be fine, continue by pouring your freshly melted chocolate over the bowl of Rice Crispies.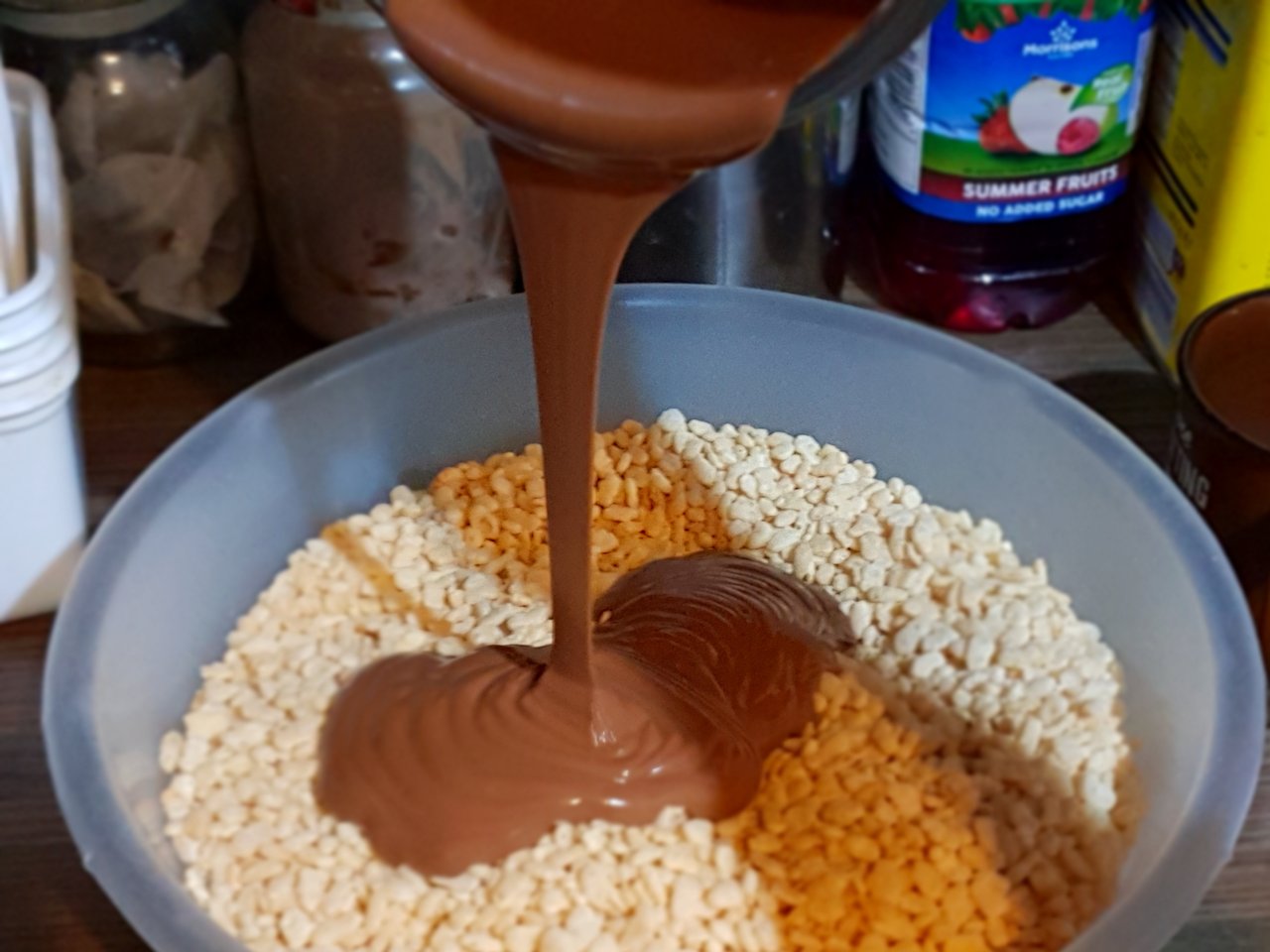 Step 6: Now this is the tricky bit. Stir the chocolate in to the Rice Crispies until thoroughly mixed. Preferably without the Rice Crispies spilling out of the bowl.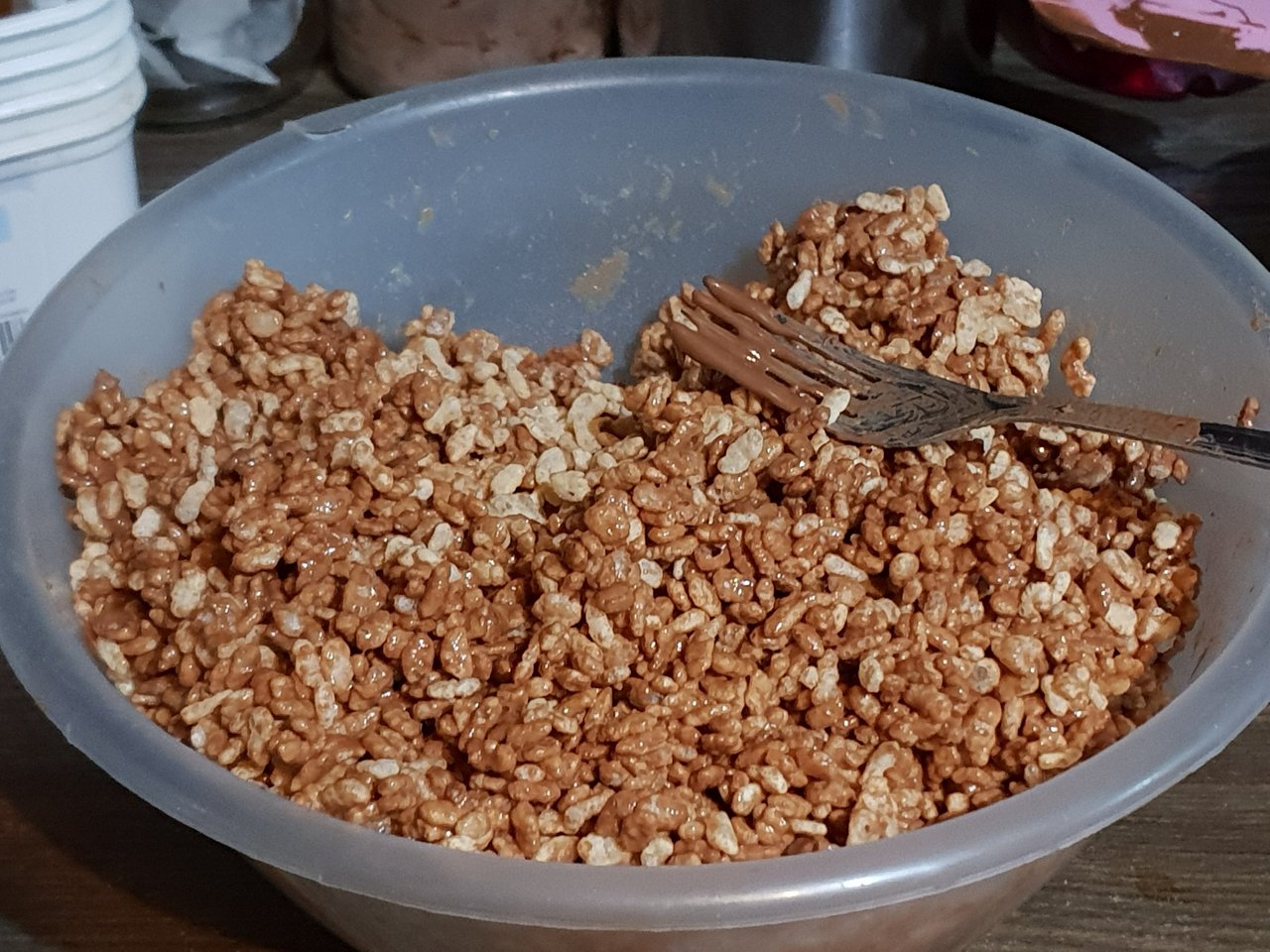 Step 7: Look closely at your mixture and think - Shit!, what was that wifey said... too many Rice Crispies, not enough chocolate?! Damn!
Step 8: Without wifey seeing, break up the other two chocolate bars in to your microwave safe bowl and melt as before. Quickly add the extra chocolate to Rice Crispies/chocolate mix and continue stirring as if you hadn't ballsed up at all.
Step 9: Glance across at your daughter to see if she noticed your mistake, and that Mum knows Dad's useless in the kitchen without constant supervision.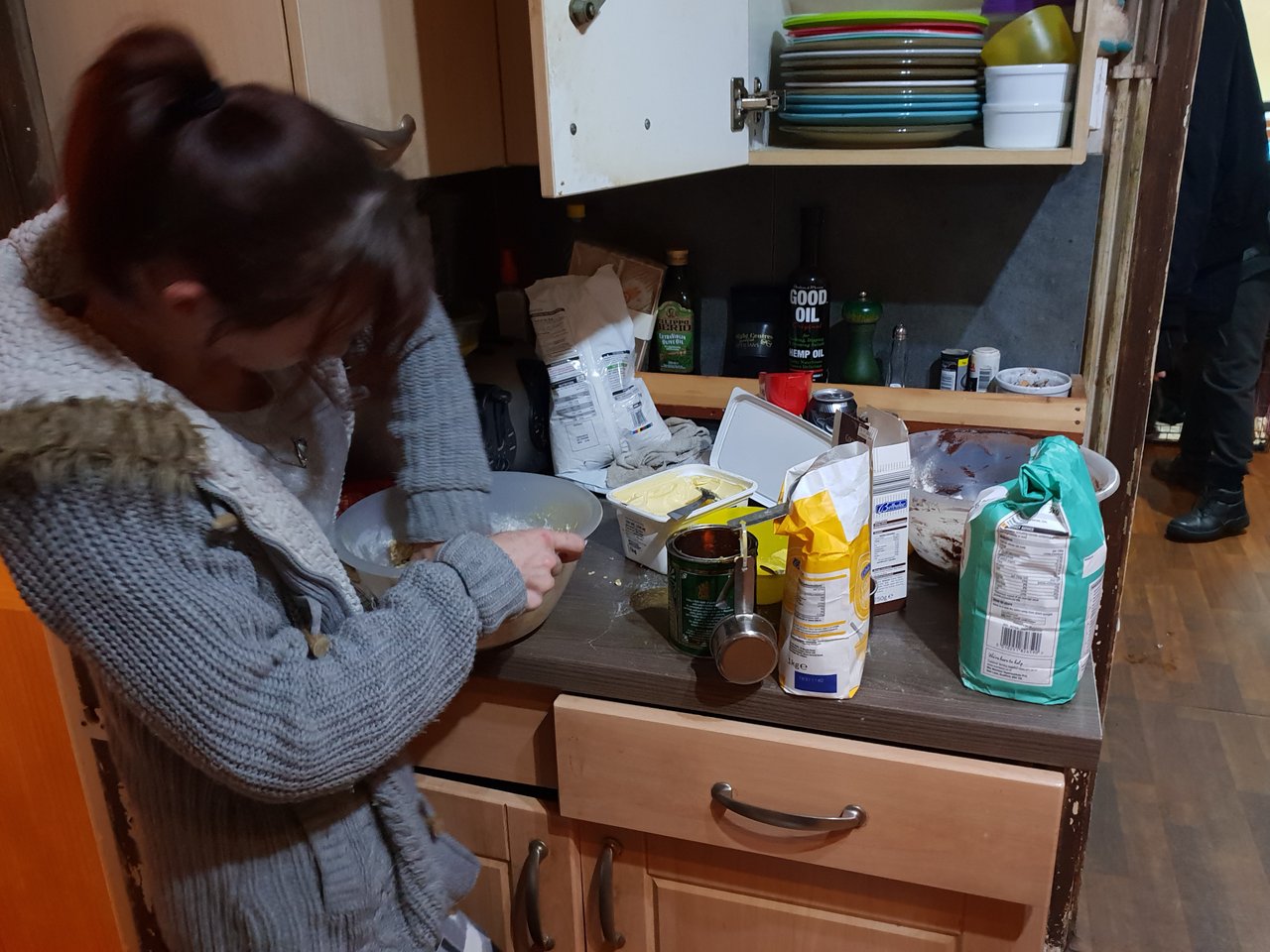 Nope! Your safe. She's too busy making her own mess.
Great👍
Step 10: Get your cup cake cases out and... uh really...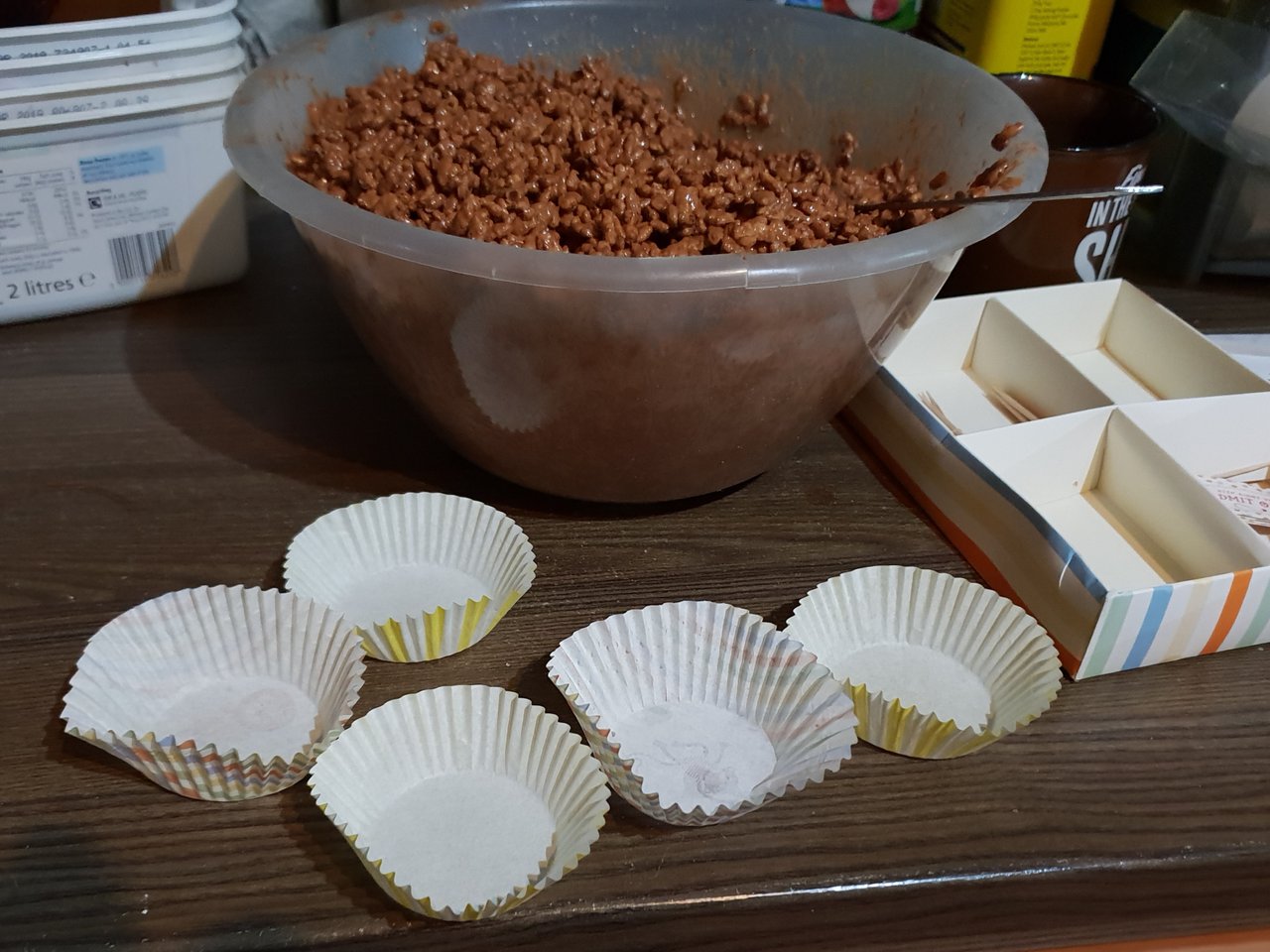 Well that's not enough! - Interrupt your daughter and send her to the local shop to grab more cases.
Step 11: While you wait for the daughter to return, pray that your mix doesn't set too quickly, but just in case, go to plan B. Get a cake tin from the cupboard and line with greaseproof paper. Then spread an inch thick layer of your mix on to the greaseproof.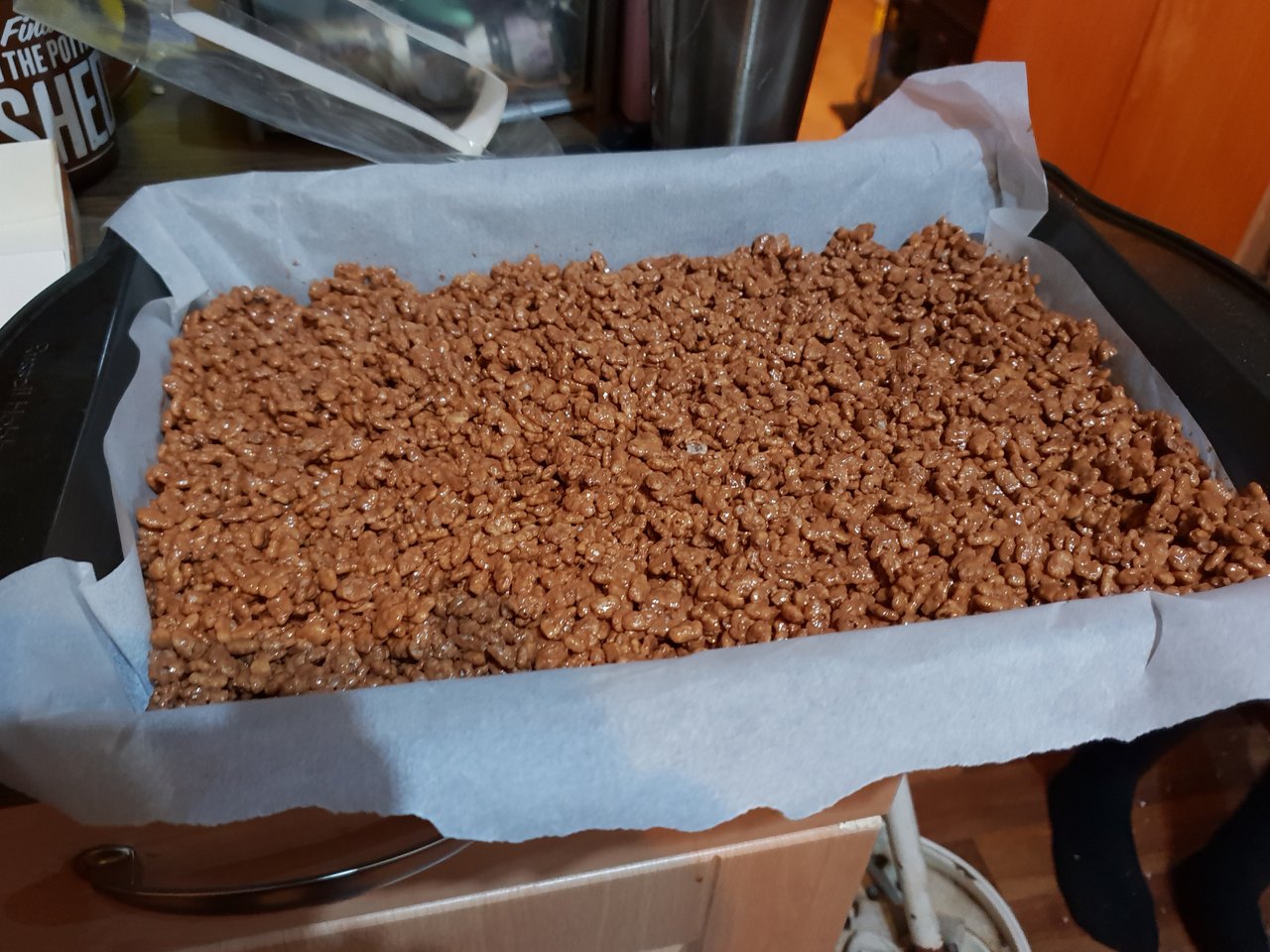 Step 12: As soon as daughter returns, share the remaining mix out among the new acquired cup cake cases.
Step 13: Ok, the final step. Take your still squishy Rice Crispy cakes and as you're about to put them in the fridge to set, pay close attention to wifey when she says "You can't put them in there... I need that space for my stuff!"
Step 14: Reply to wifey "Ok dear!", because you know you don't need to be in her bad books right now. Then take your lovely Rice Crispy cakes out and put them in the Man Cave to finish setting. (No not the dog house... the garage.) It's winter, it's probably colder out there than it is in the fridge anyway.
And there you go...
That's how to make delicious Rice Crispy cakes the Sivehead way. 😁👍
Now, about half way through writing this, I decided to cheat try and save a bit of time. And it is the season for gatherings. I'm gonna introduce the #foodfightfriday contest to the #comedyopenmic gang, and enter both.
As part of the rules for comedyopenmic I need to nominate two people. So I'm gonna pick on two people from the #fff crew... @dandays, I know for sure you won't let me down, and for the second... umm... what about you @thebigsweed, I'm sure you've got a funny story or three.
That's it for now folks - Happy #ffff
Until next time- Stay safe
~ Sivehead
Ps: Sorry @dandays... I forgot the heads up again