Following the excesses of Christmas, things are a bit tight this month, financially and in terms of my clothes! This drove me to try something a little different this week in a hope that I could save a few bob and also shed a few lbs. I went mostly plant based for the week.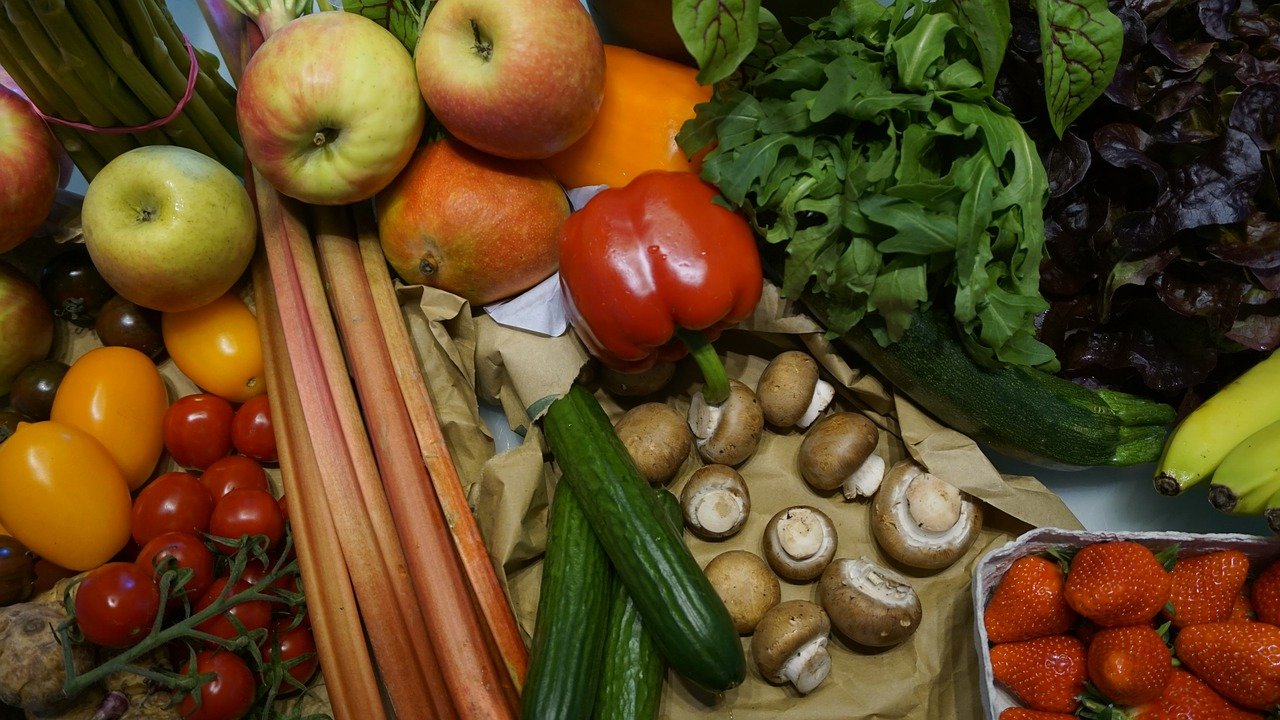 Credit
What do I mean by mostly? I've not found a nice replacement for the odd dash of milk in my tea and coffee so that hasn't changed.
Did I save any money? I certainly did! My food shopping costs were around 30% less than normal but I should add I stayed away from "specialist" alternatives. I also batch cooked meals so ended up eating the same thing for much of the week but this can be refined in time.
What did I eat? For work I had baked sweet potato and bean chilli which is high in protein and mega filling...I need to work on my portion sizes. You can find the recipe here
I aslo made satay tofu stir fry - tofu is something I could get used to. It's pretty bland on its own but with a little preparation is can be jolly nice. I grabbed some firm tofu which I then pressed for a short while before preparing; this gets rid of excess water. I then marinated in soy sauce and sesame oil before adding to hot oil. Then it was veggies, rice noodles and some bought satay sauce. Delicious.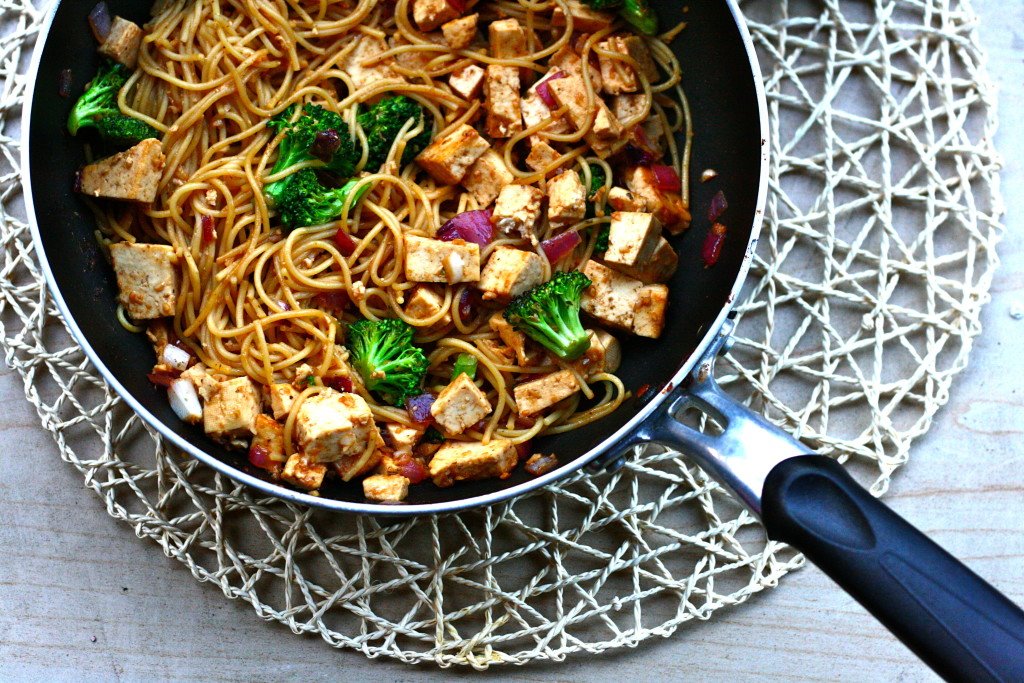 Credit
The above looks much better than mine - just for illustrative purposes :)
Something I was surprised about his how cheap tofu is. If I recall correctly I managed to grab two packs of firm tofu for £3 and each pack was good for two tofu based meals, or 3 if adding lots of additional ingredients. On that basis I think my main tofu based meals cost in the region of £1.30 a meal. I think the bean chilli probably worked out less if portioned correctly.
Once evening I just had beans on toast.
For snacks I had lots of fruit and nuts as these don't need preparing. Nuts can be jolly expensive so need to be portioned and used sparingly. My mixed bag of roasted nuts cost £3.25 for only 190g. I also discovered the world of falafel which I found to be a filling snack mid afternoon. I bought these from Tesco and they worked out at 75p a portion and are pretty high in calories.
I think it's safe to say at no point during the week did I feel hungry!
How did I feel? .... pretty marvellous to be honest, I found that my energy levels seemed to be much higher. My commute to and from work is 65 miles each way and takes around an hour and twenty minutes. I very often find I'm pretty shattered on the return journey but haven't really felt so this past week. This could be down to sleeping much better - on average an extra forty minutes to an hour a night according to my fitbit. I've also felt less bloated and ... well stodgy.
Did I lose and weight? Yup - managed to lose a few lbs and I've not changed activity levels or cut anything else out of my diet.
So, why am I feeling grotty? Well my mum has been preparing meals for me and most of them have been meat based. My daughter and I shared a shepherds pie yesterday evening and I once again feel fairly bloated and my energy levels are down. Fluke? Possibly.
I think I'll aim for the same this coming week but need to experiment with some new recipes.