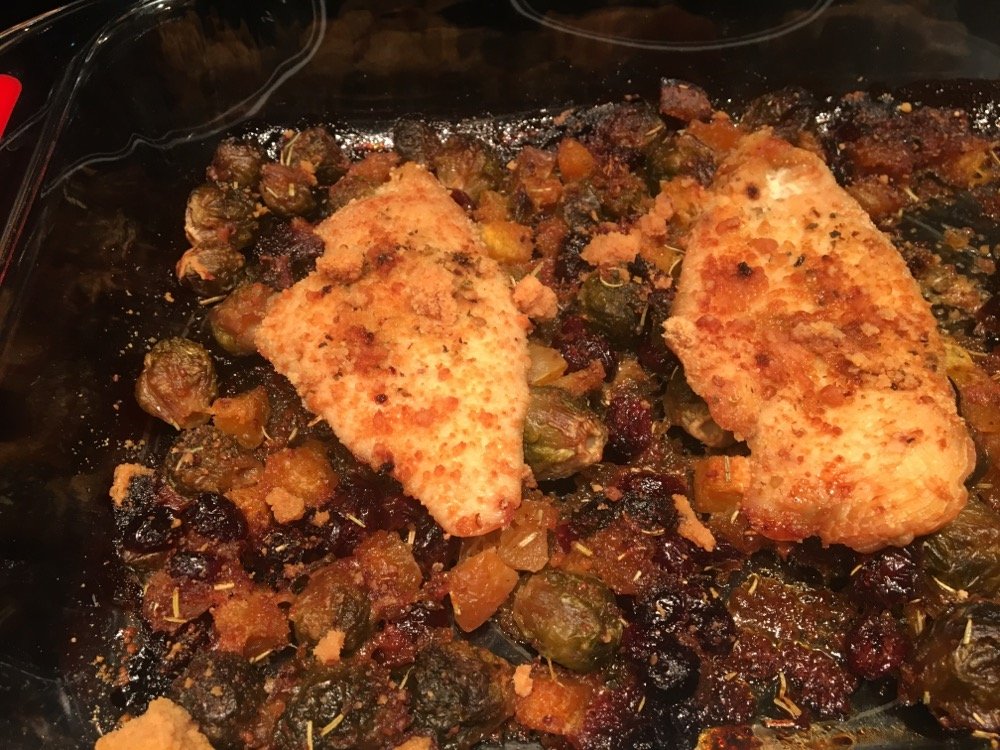 My wife made this great dish a few days ago. I never would have thought Than cranberries and Brussels sprouts would go together so well.
The fact that it was baked allowed the sugars of the cranberries to cook nicely and melt sweetness into the dish. I also like that it was baked instead of fried so that it is healthier.
It tasted so good that after eating it I took a spoon and scraped the rest of it off of the pan so that none of the carmelized juices would be wasted.
Posted using Partiko iOS