Hi there
When I left you yesterday my folks, the kids and I were heading out to meet up with my brother and his family for dinner at the Singing Pandas.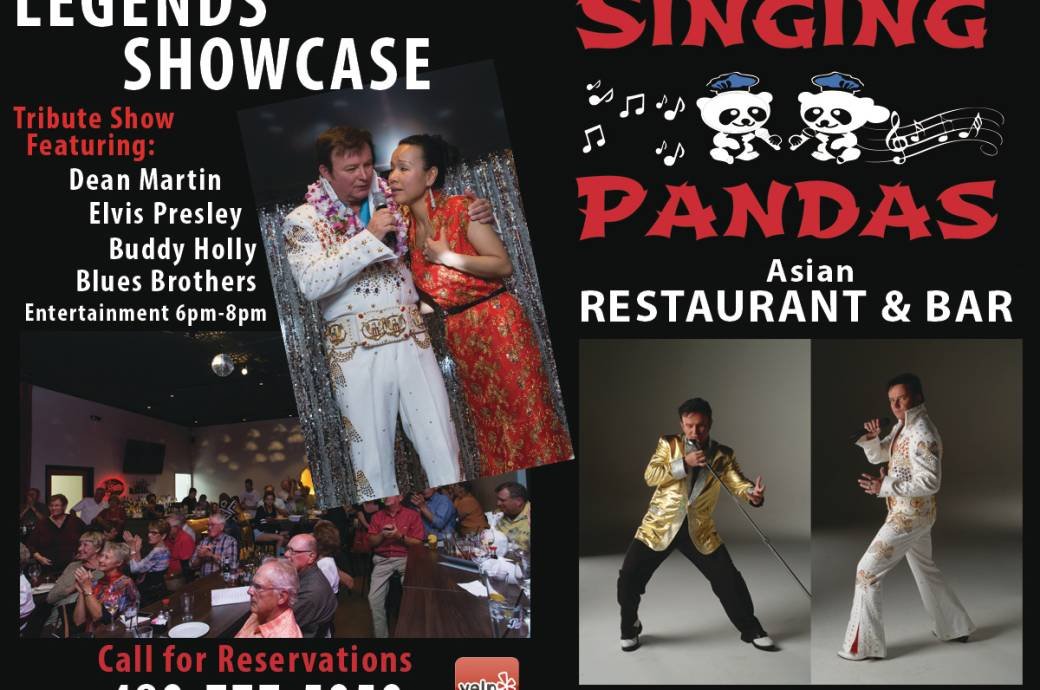 So we arrived a little before my brother and sat down. Turns out this is no kareoke bar, this is a full service Chinese restaurant with a stage show by Mike Russell.
He opened with Frank Sinatra's My Way as he descended the stage and wandered the room toasting the tables with his giant martini glass.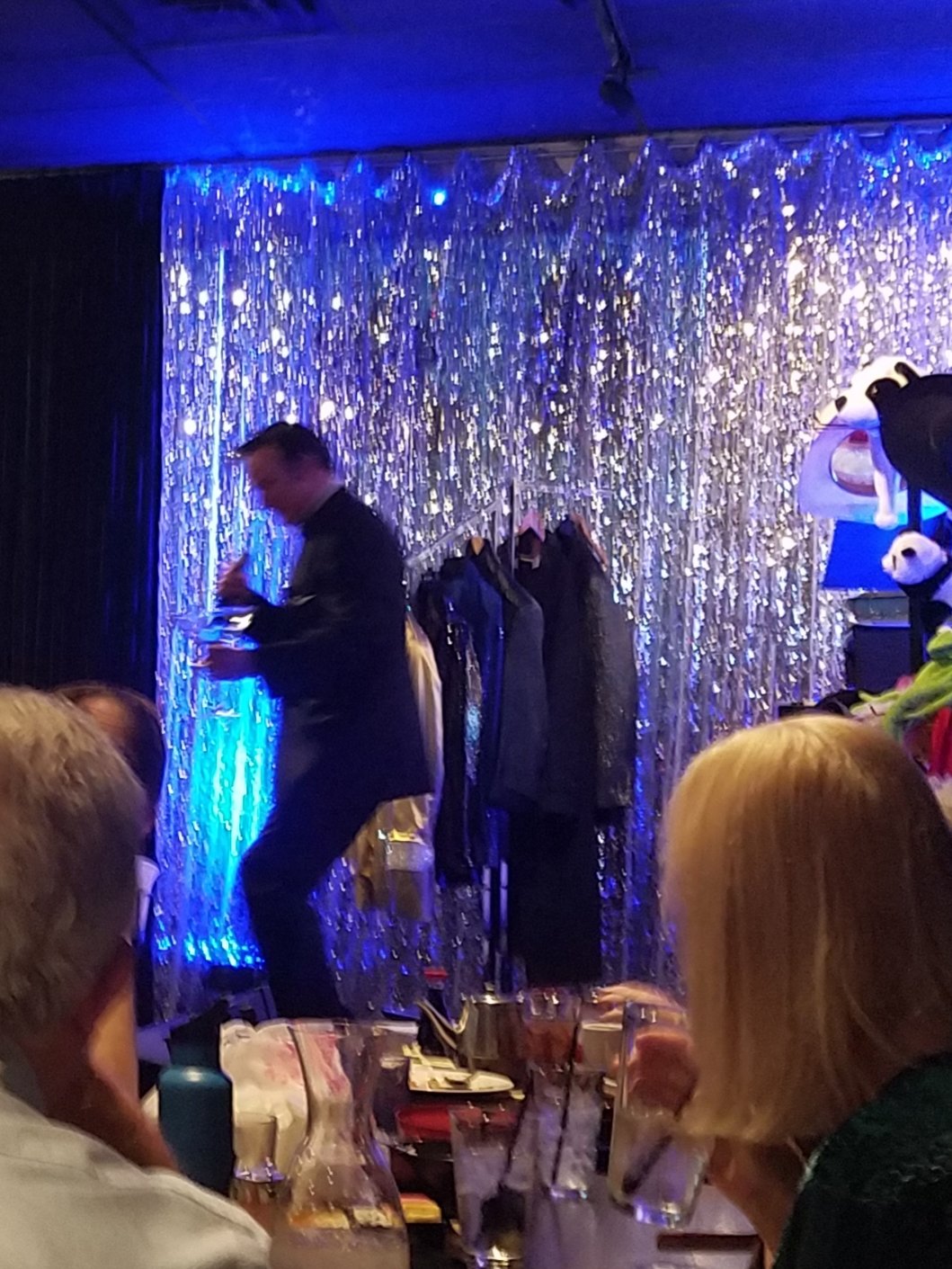 He sang mostly old standards and some early rock and roll.
And then he brought Kermit out to sing Rainbow Connection!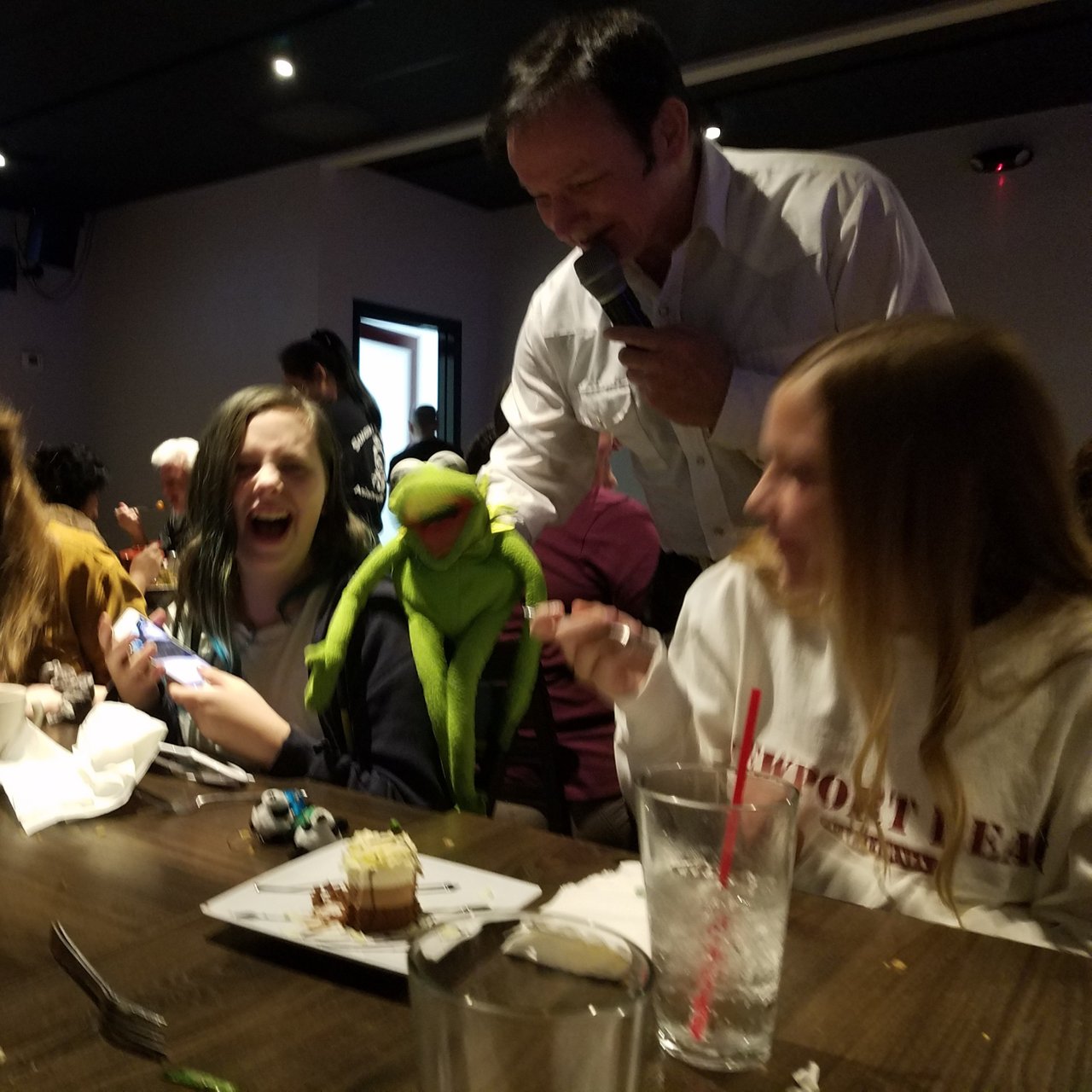 I got a short video of one of the songs until my dad decided I was done recording. :/
The food was mediocre but it was a fun time.
And if you missed my post yesterday the boy has a message for you...


Hope you are having a great weekend.