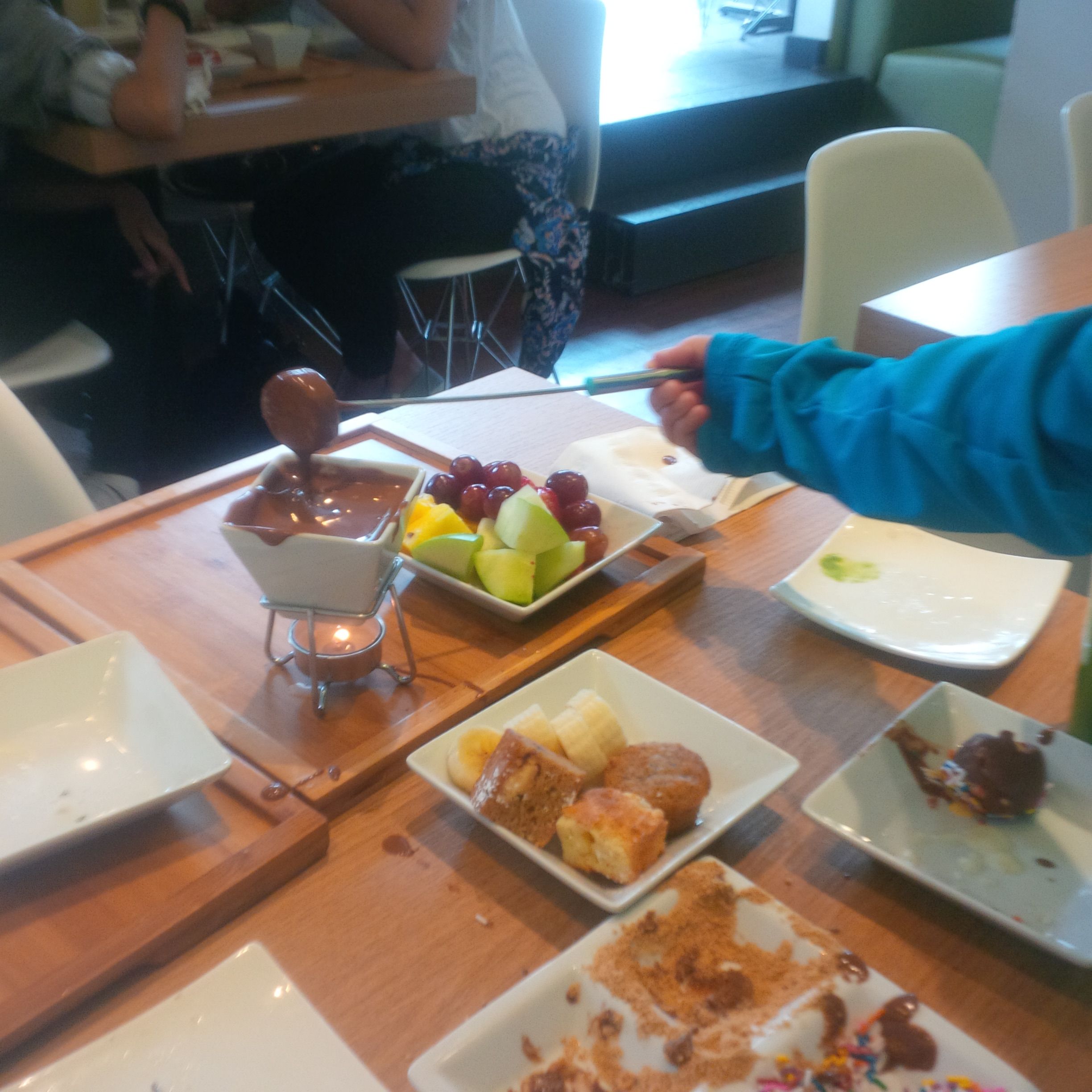 My Big sister was going to a birthday party and I wasn't invited, Booo! Lucky for me my Dad felt sorry for me and took me to restaurant. We went to look for somewhere to go.
I yelled "Dad look a fondue restaurant!"
"Can we go?"
"Sure" He Said
We went in and were seated, my Dad ordered cheese fondue and I ordered chocolate fondue.
I loved the chocolate and my Dad loved the chocolate and the cheese, these are the pictures we took , so delicious!!!
To bad for me this restaurant is no longer open but it used to be on Robson Street.