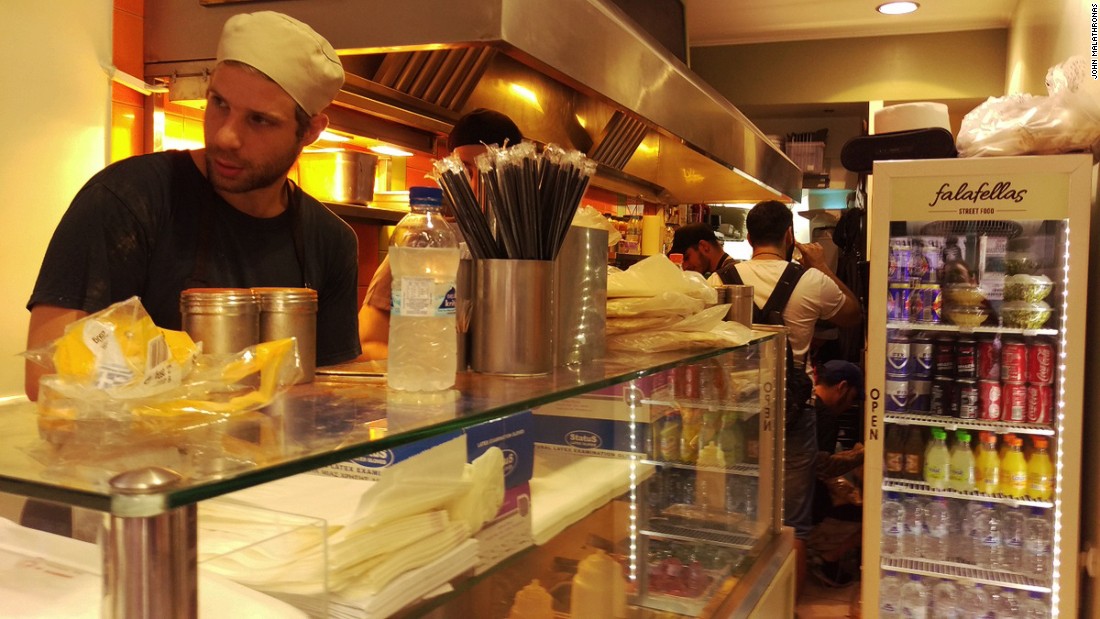 At the mention of breakfast, we head to Psiri, nowadays the prime nightlife district, for a traditional Greek morning confection: "bougatsa," a filo pastry filled with custard. (Bougatsa Thessaloniki, 1 Plateia Iroön, Athens; +30 21 0322 2088)
Originating from Thessaloniki in northern Greece, the bougatsa is substantial yet light. Its crisp filo complements a creamy filling, while a cinnamon dusting binds the flavors together.
Thessaloniki also gives us koulouri: a baked dough ring with sesame that's been compared to German pretzels or Jewish bagels.
This is the ultimate Greek street food, costing just a dollar. It's typically on sale from early morning as vendors try to cash in on the hangover munchies of late-night revelers heading home.
It may be humble, but it's causing a small food revolution in Athens.
In March 2016, the new Oven Sesame franchise (Oven Sesame, Aiolou 17, Athens; +30 21 0323 0038) started experimenting with the traditional round shape and with fillings that range from cheeses and salads to meats and even ice cream.
Following its lead, some koulouri stands now look more and more like London or New York sandwich counters offering fillings galore.
Angelos Rentoulas, editor of the Gastronomos magazine, explains this new street food phenomenon.
"With the economic crisis, value for money is king; you want something substantial of good quality and taste," he says. "Street food was not always high level, but the low price contributed to its appeal and its return."
The recent influx of Middle Eastern migrants has also had an influence, he says.
"There was no falafel-eating culture in Greece for instance, but the Falafellas (Falafellas Aiolou 51, Athens; +30 210 3239 809) takeaway opened in the center of Athens and people went crazy."