My Birthday was Tuesday
My husband found out about a new restaurant that opened about 20 miles down the interstate and thought it would be fun to check it out. It is called Ford's Garage. It is a chain but it kind of reminds me of Cammack Station, but with a Ford related theme.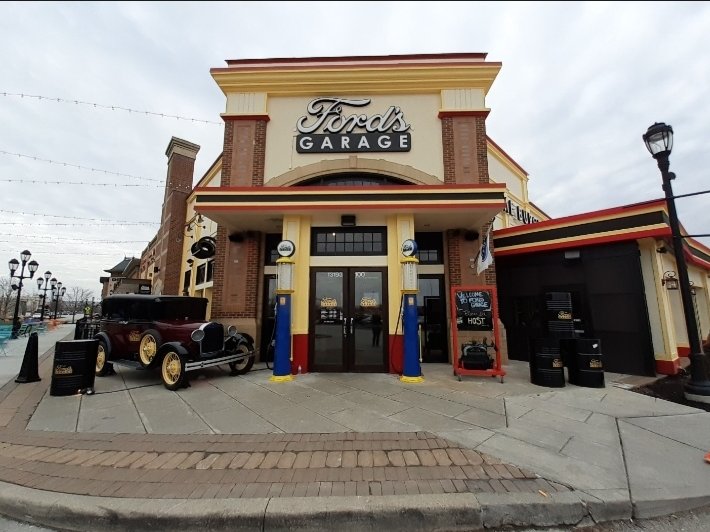 When you walk in there is an obvious car theme
From the seats in the waiting area to the decor to the cars it is very obvious as soon as you walk in if the outside didn't give it away that it is a themed restaurant.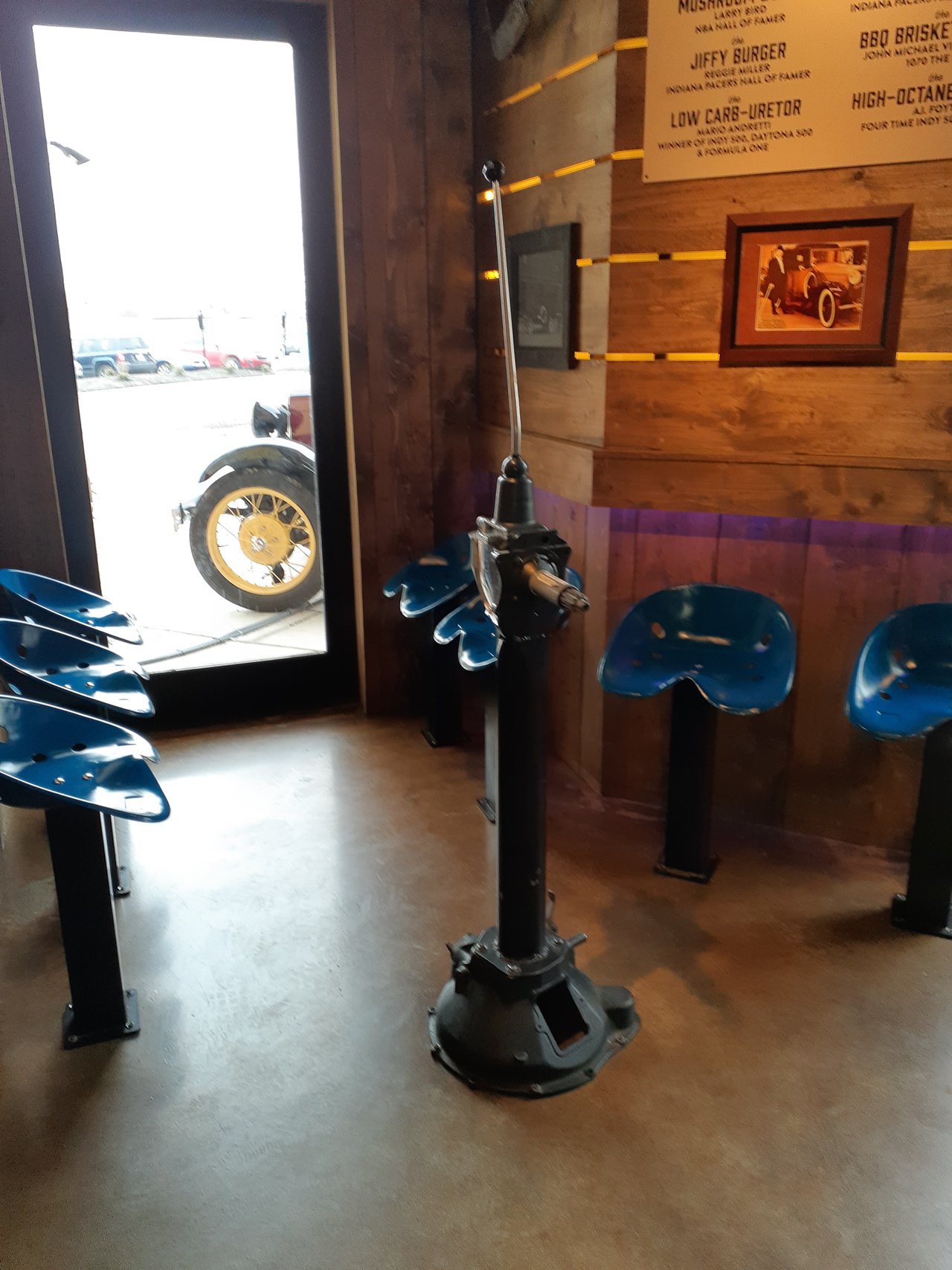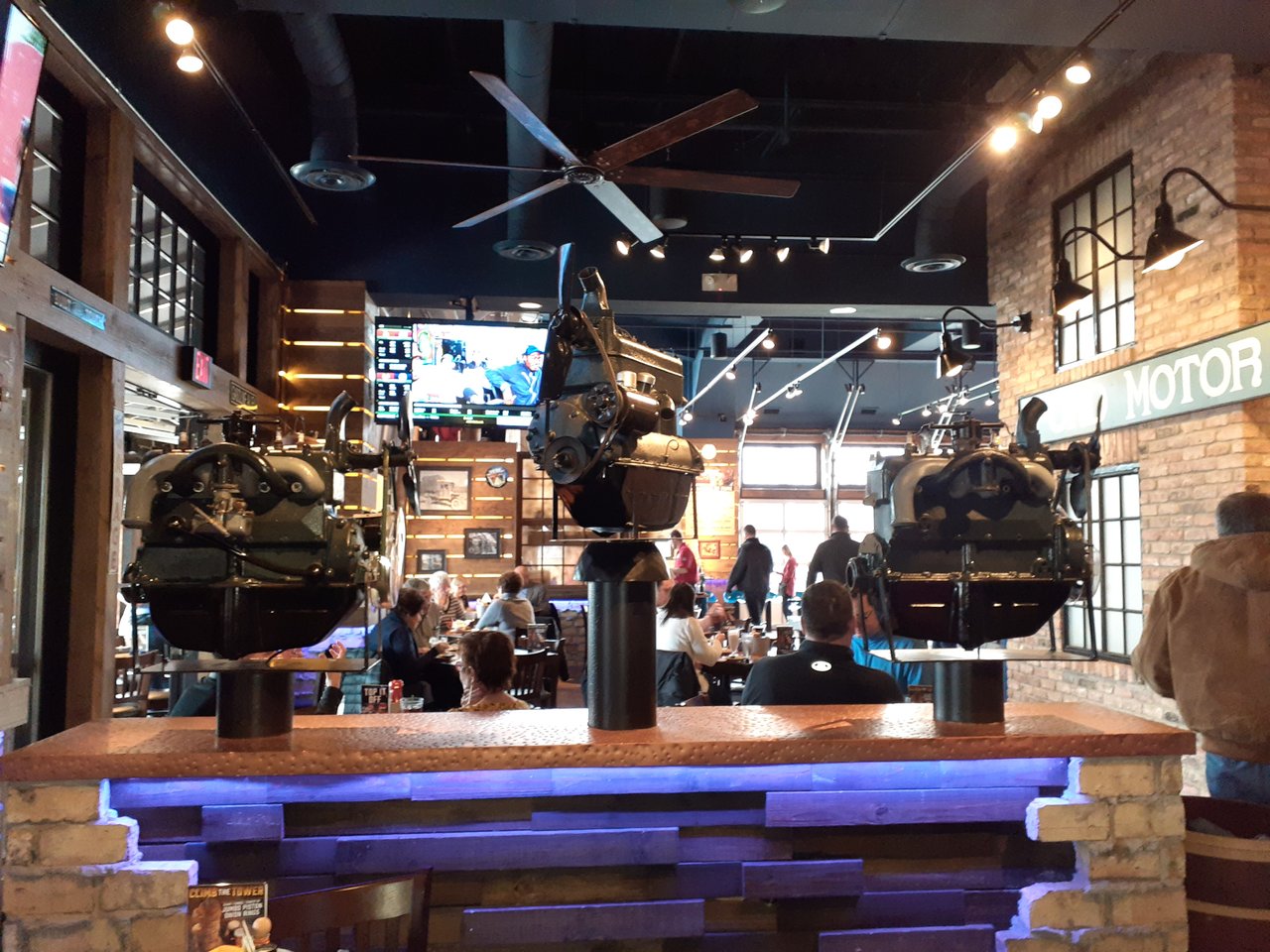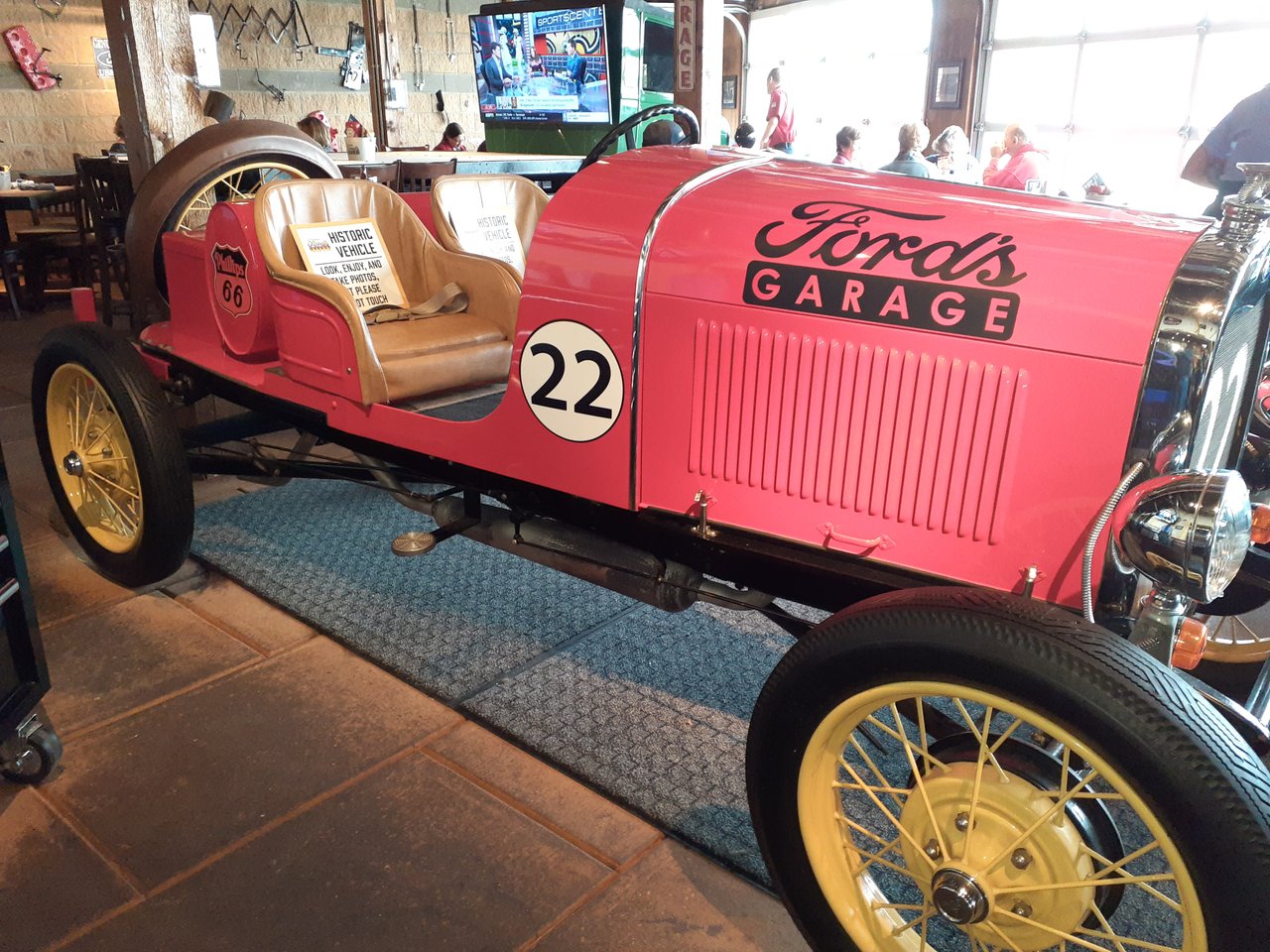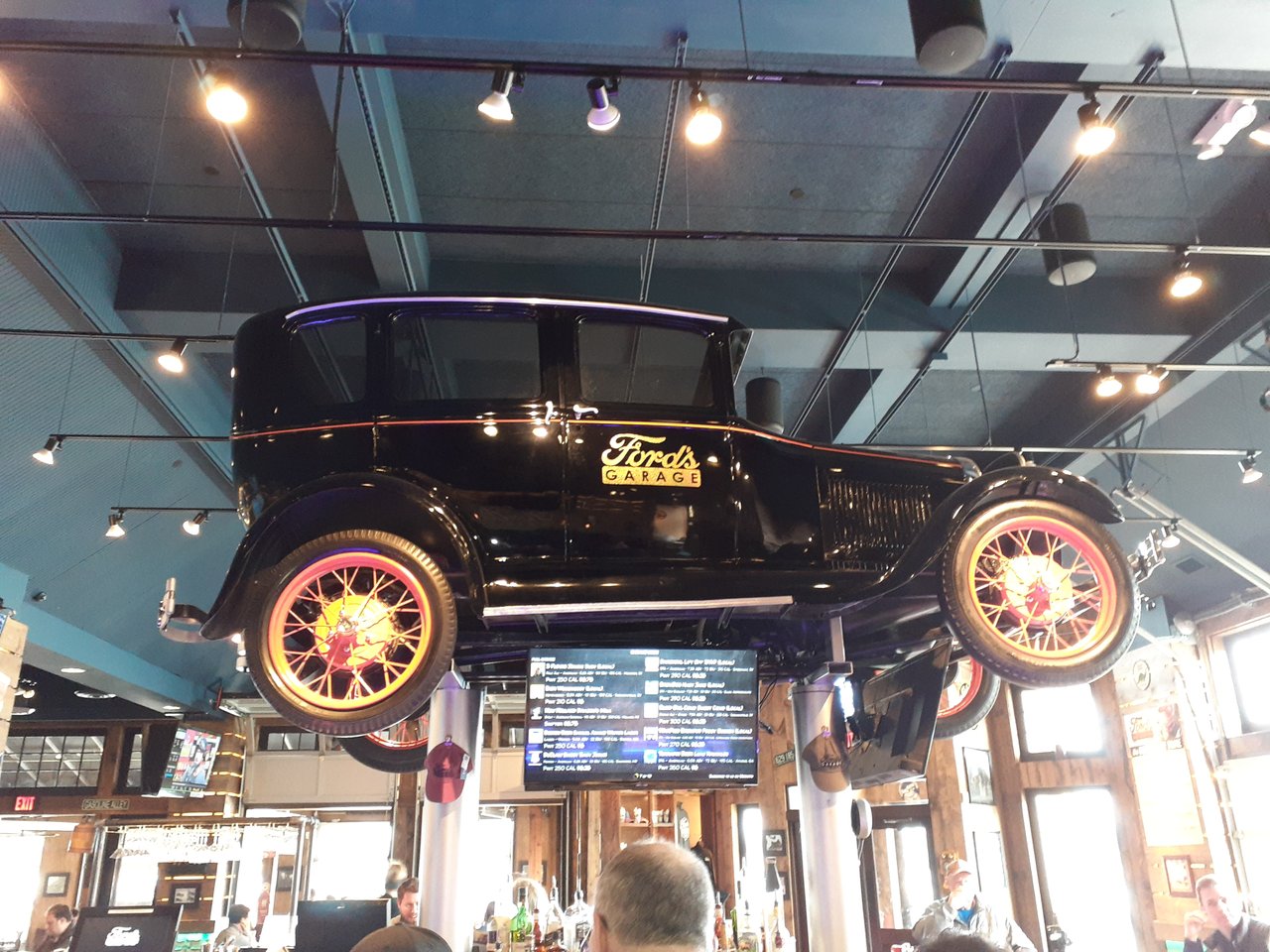 Even the bathroom decor was on point
I had to take photos of the sinks and the door handle cause it is also that car theme. I was kind of impressed with the decor.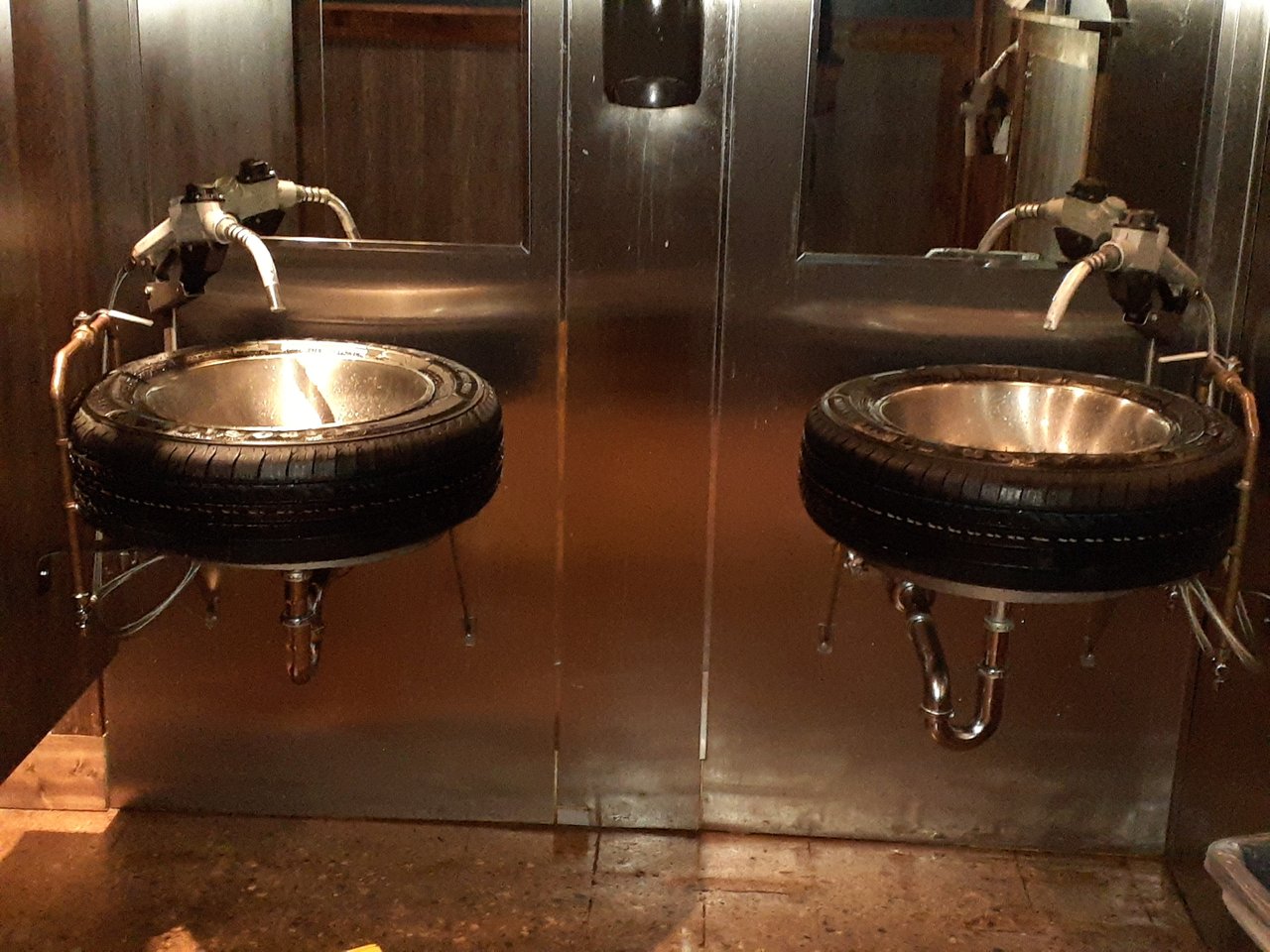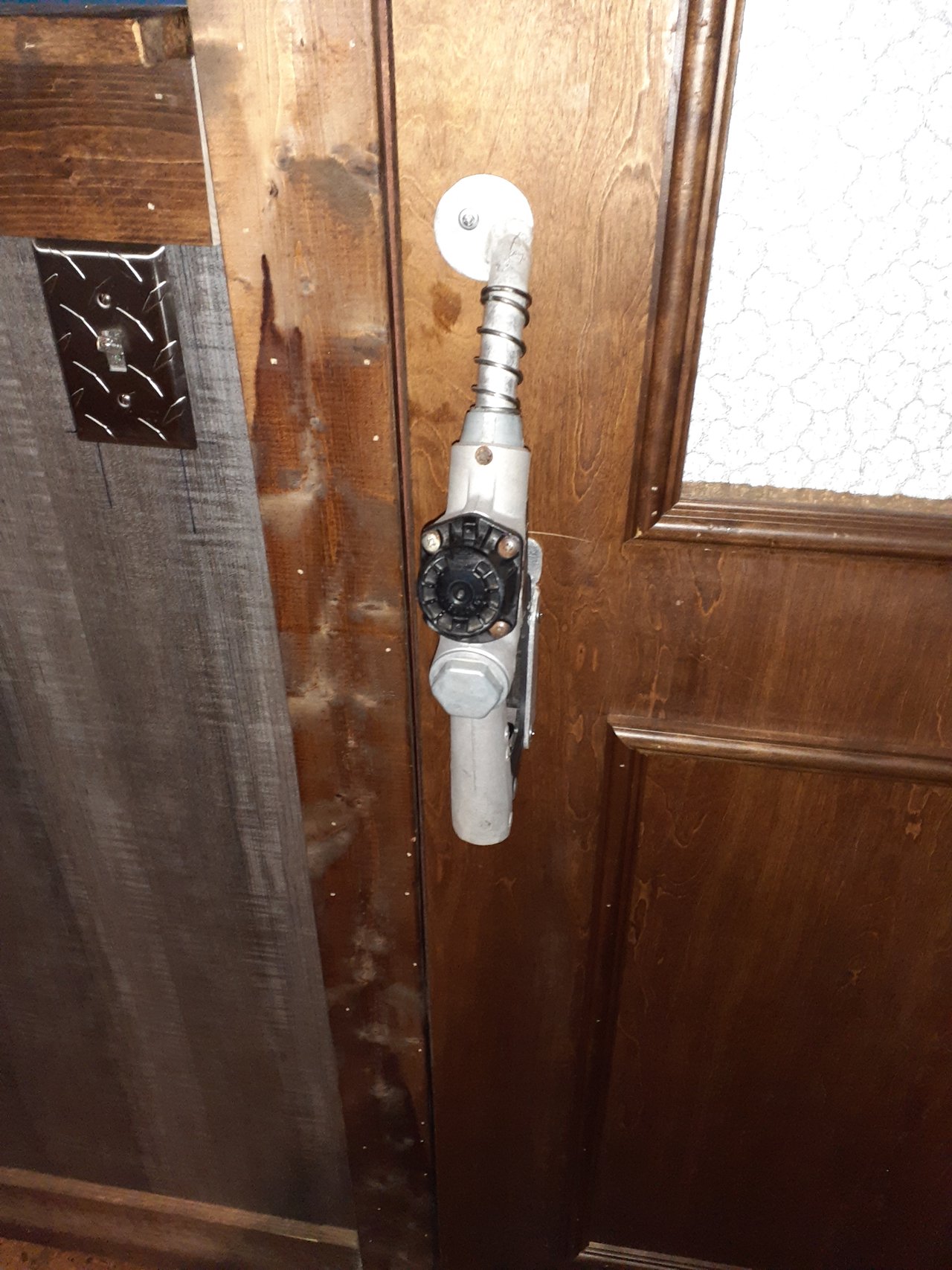 The food
The atmosphere reminds me of Cammack Station but the food kind of reminds me of Red Robin with the style of burgers and the price. Because it was my Birthday I got a free dessert. The food was good though a little over priced in my opinion. I am allergic to onions so we didn't order it but they have this tower of onion rings that really looks good. I hate my allergy as I love the taste of onions sadly my body says it is a poison. We did try the pretzel sticks for an appetizer and we each ordered a sandwich.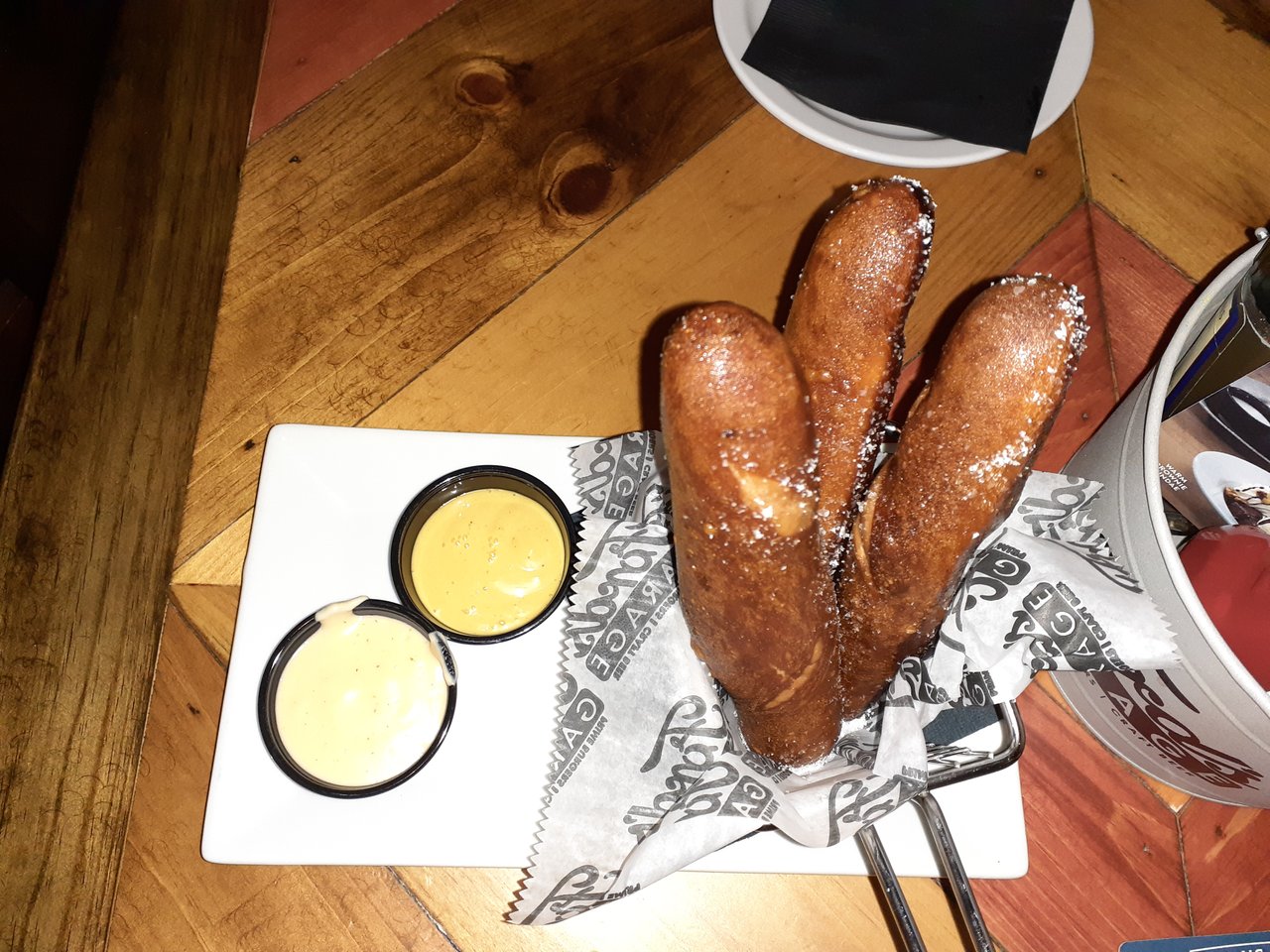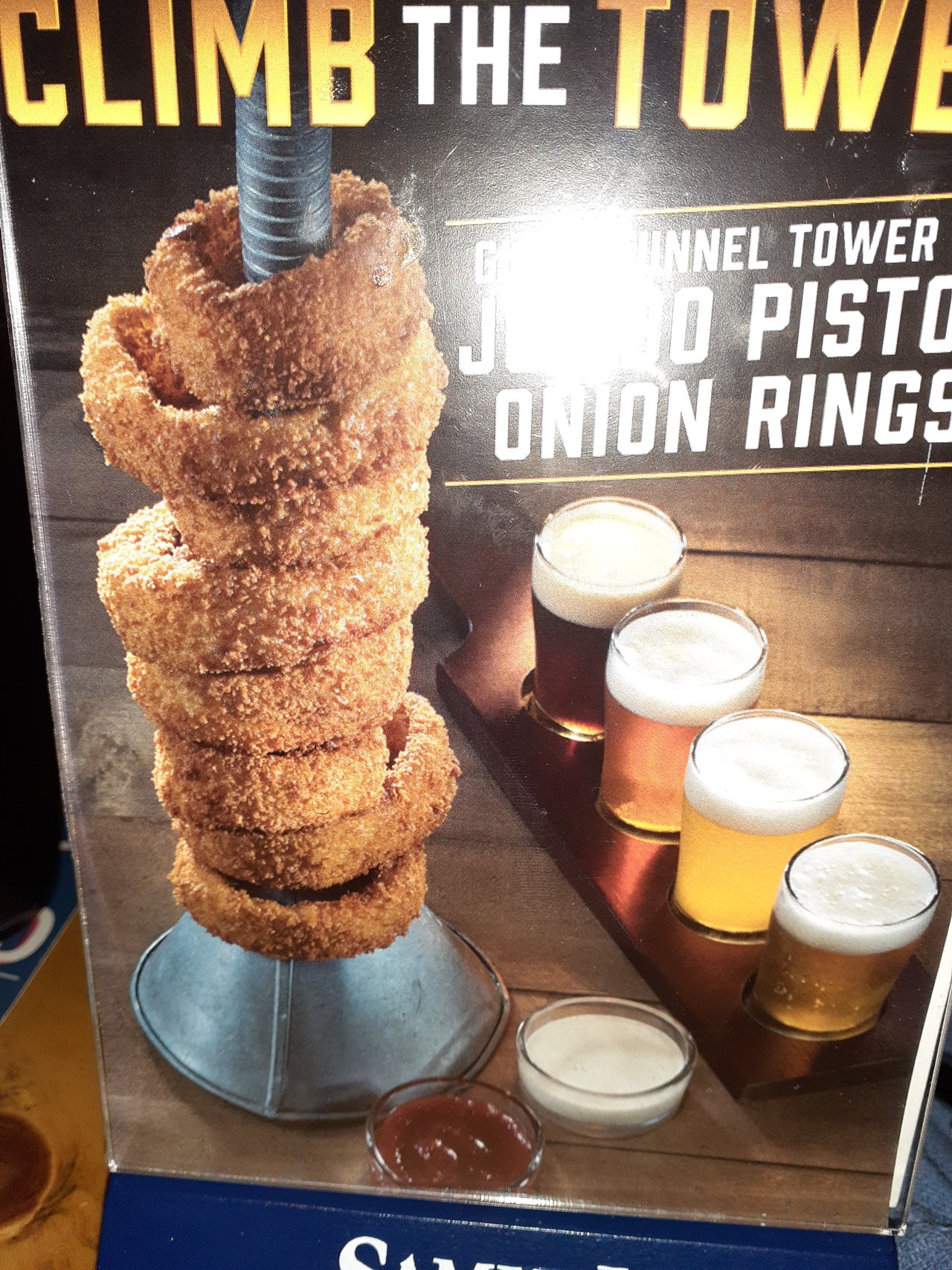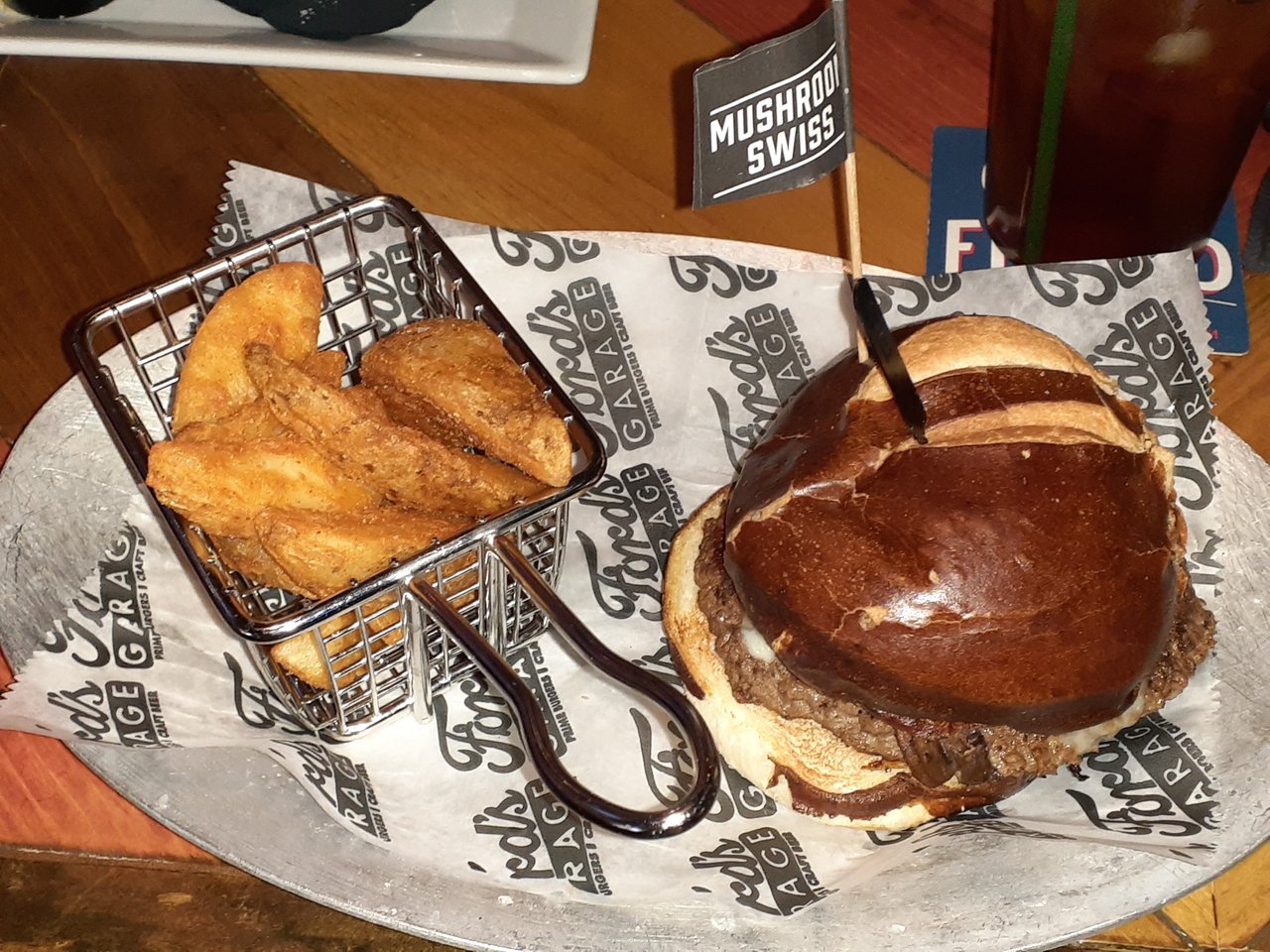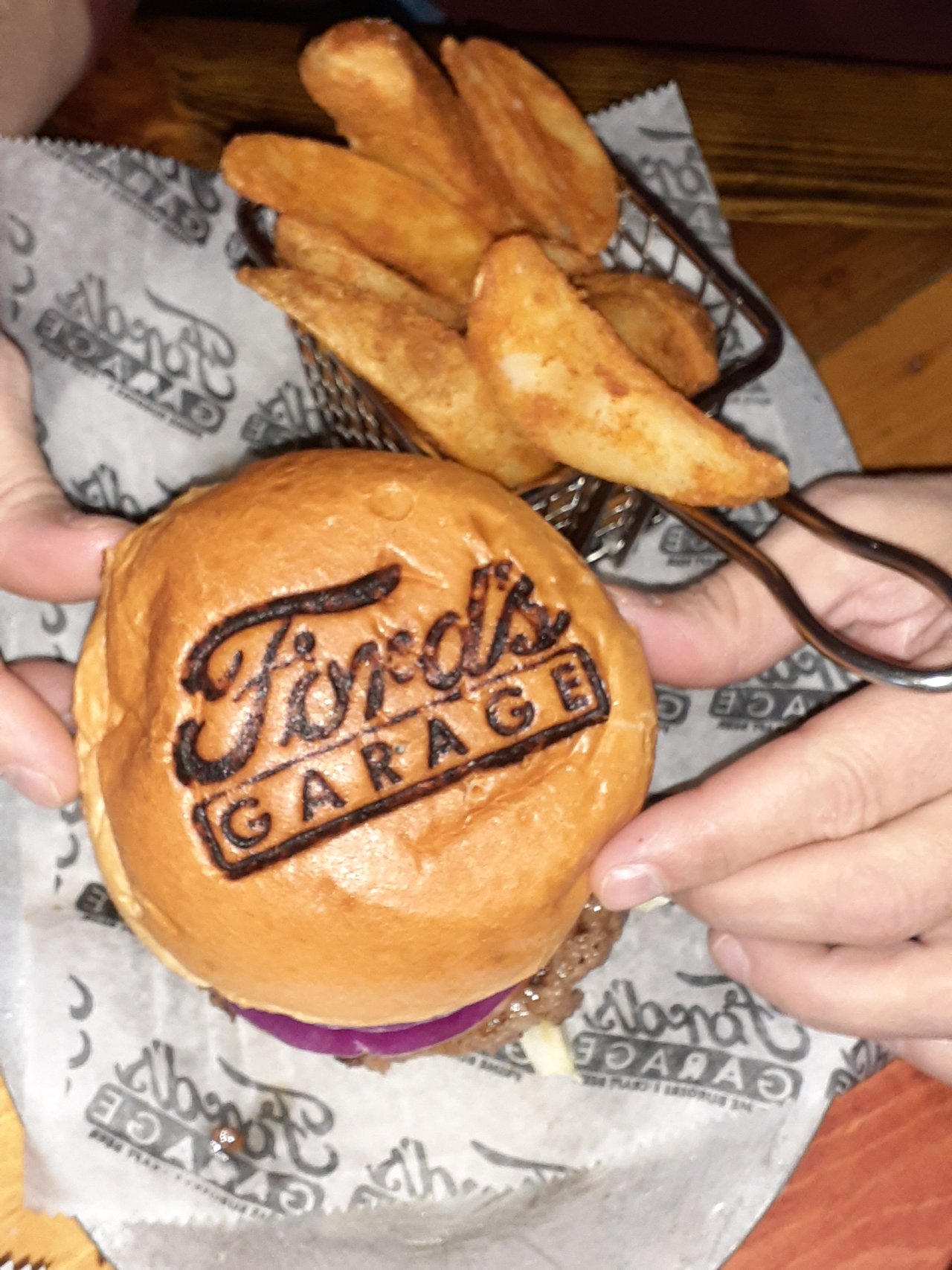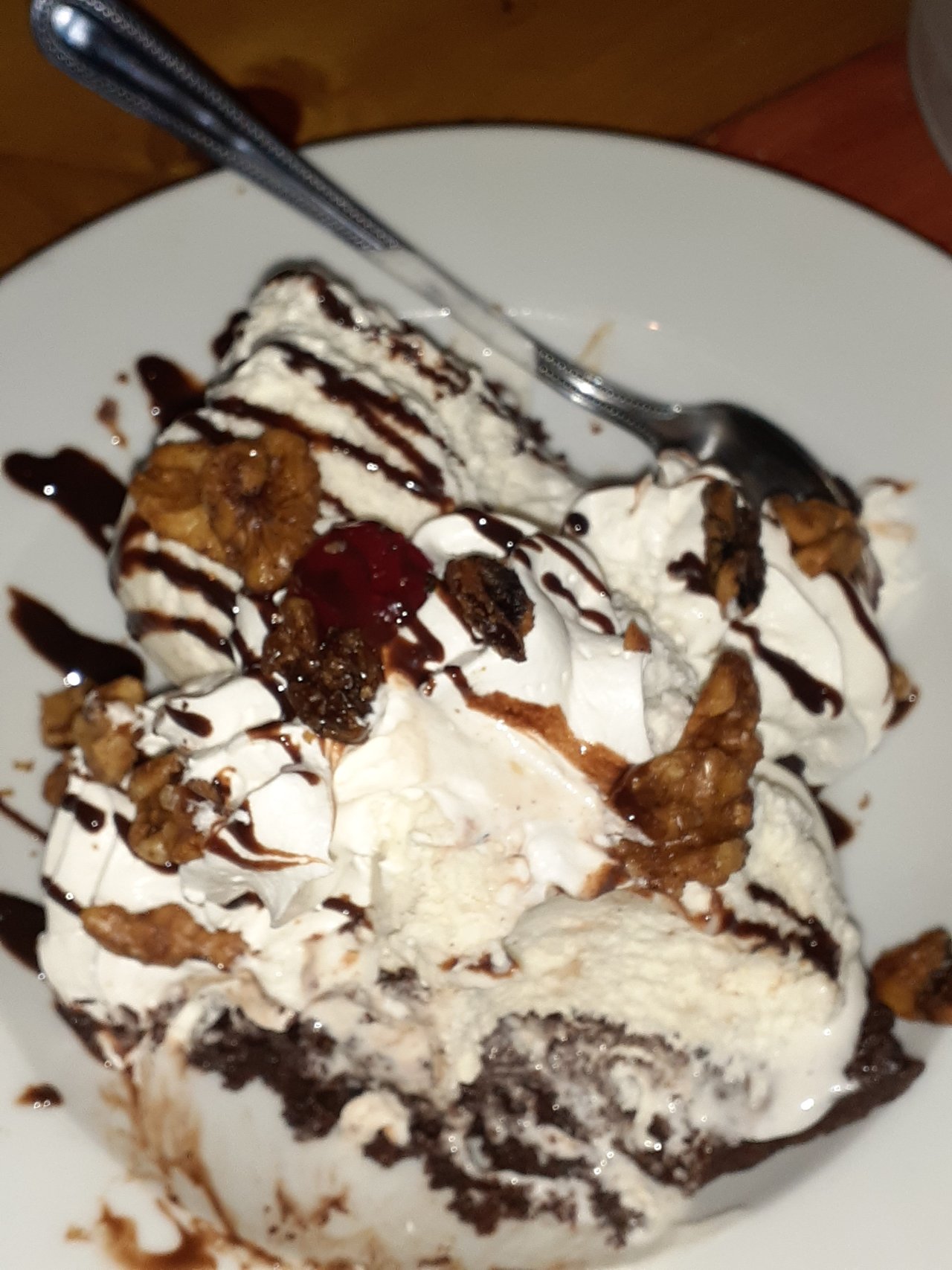 Would I recommend Ford's Garage
Yes I would for special occasions but if yiunwa t just as good a burger but a little cheaper find a Red Robin as it was about $15 more expensive for 2 people to eat here. But for special occassions to splurge a little Ford's Garage is a place to go enjoy that special occasion. But if you like it a lot and will frequent it a lot join their loyalty club and save 25% every 4th visit.