This marinated mushroom recipe is so easy and delicious. If you love mushrooms...you are going to love this recipe. This is a great mushroom appetizer recipe for any party or get together. VIDEO RECIPE BELOW. Enjoy.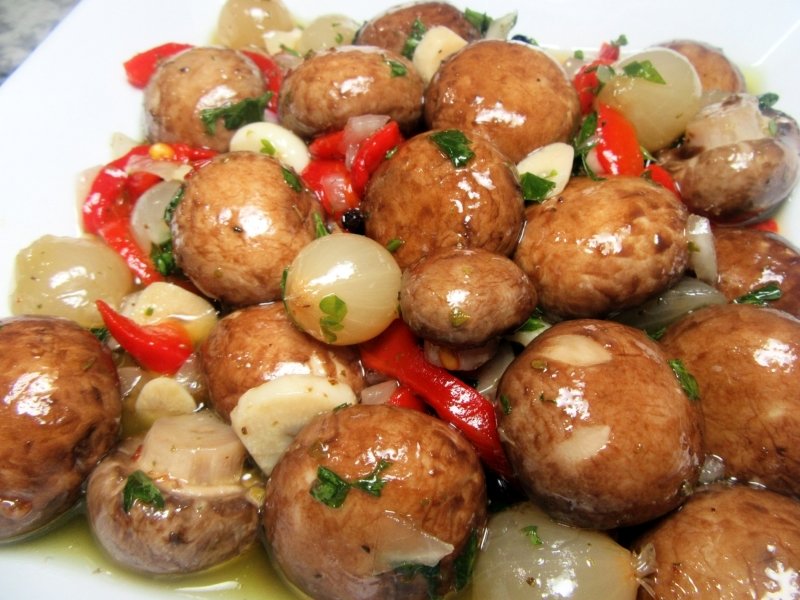 How To Make Marinated Mushrooms
INGREDIENTS:
1 pound small button or Bella mushrooms - cleaned
1 small jar rinsed pimento peppers
3/4 cup jarred drained pearl onions
2-3 tbsp. chopped fresh parsley
Dressing - OR can use favorite Italian, Greek or Vinagrette Dressing
1/4 cup extra virgin olive oil
1/4 cup apple cider vinegar / red wine vinegar
1/4 cup finely diced red onions
3-4 cloves minced or sliced garlic
1 tsp. dijon mustard
2 tsp. brown sugar
1/2 tsp. dried oregano
1 tsp. whole black pepper corns
1/4 tsp. crushed red pepper flakes - optional
1 bay leaf
salt and pepper to taste
*Mix above ingredients and whisk well to combine
Clean mushrooms and place in salted boiling water. Cook for 3-4 minutes
until tender. Drain and cool to room temp.
In bowl mix cooled mushrooms, dressing, chopped parsley, drained pimentos
and pearl onions. Gently mix.
Place in lidded container and refrigerate for 8 hours or up to 3-5 days.
Serve at room temperature.
Enjoy.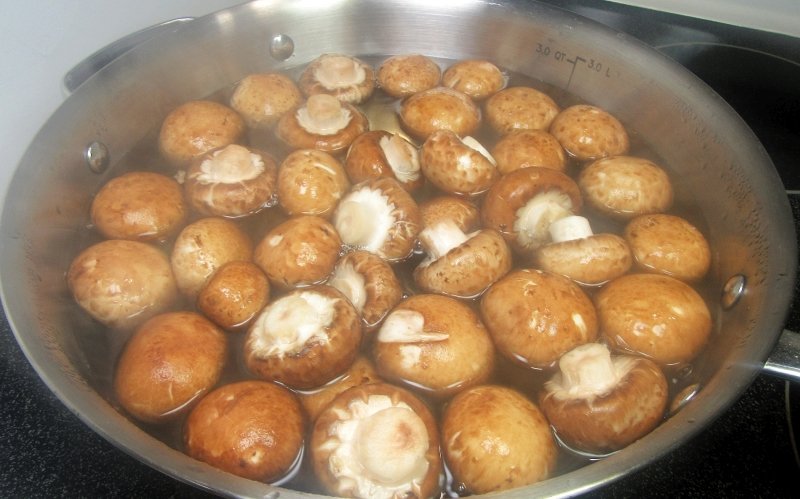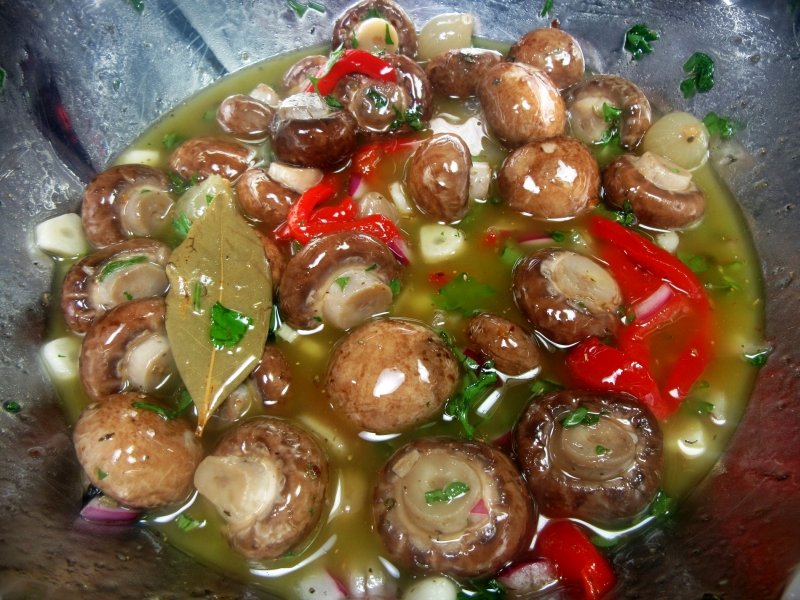 PRODUCTS I AM USING ------ AFFILIATE LINK
Tess Cooks4u Amazon Store
https://www.amazon.com/shop/tesscooks4u
I love my copper bottom Revere set
http://amzn.to/2hVqWSl
Extra Large Bamboo Cutting Board
http://amzn.to/2i95hUv
Joyce Chen Stainless Steel Strainer
http://amzn.to/2hXwICQ
Fresh Garlic
http://amzn.to/2nai7aK
Cento Pimientos Sliced
http://amzn.to/2v8vRWT
Edmond Fallot - Petits Oignons Blancs
https://amzn.to/2LuT9hY
McCormick Whole Black Pepper
http://amzn.to/2h0H4jU
Morton Salt Kosher Salt
http://amzn.to/2gYCp20
McCormick Red Crushed Pepper
http://amzn.to/2iGJtyB

Follow TESS COOKS4U on Social Media:
WEBSITE ~ TESS COOKS4U AMAZON STORE
EMAIL: tesscooks4u@gmail.com

All images, videos and content are my original work.
Taken with Canon PS SX670 HS.
Please ask before borrowing. Thank you, Tess.

Please UPVOTE and FOLLOW me. Thank you and have a wonderful day.

Much Love, Tess :)