I love the unique taste of the sichuan peppercorns and the spiciness of the red chilies and sauce. This is a spicy Szechuan chicken stirfry recipe. It is spicy, easy, healthy and good! Video recipe at the end of this post. Enjoy.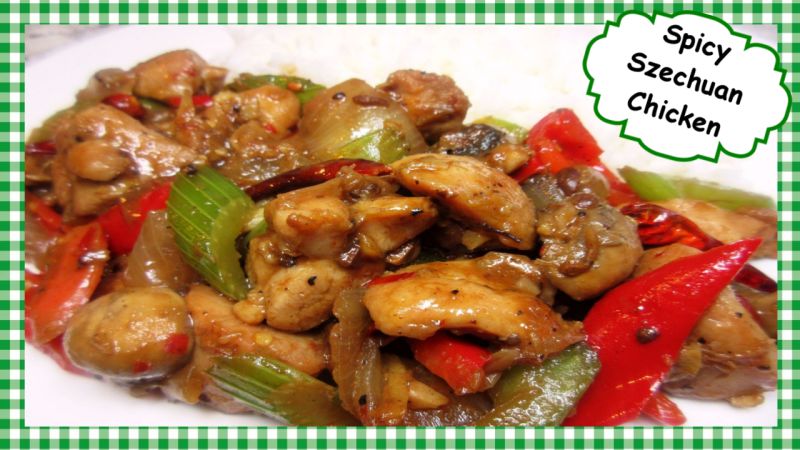 Chinese Szechuan Chicken ~ Chinese Sichuan Peppercorn Stirfry
INGREDIENTS:
Chicken marinade:
1 pound of cubed boneless chicken thighs or breasts - 2 large breast halves
1 tbsp light soy sauce
2 tsp. rice wine vinegar
sprinkle of salt
1/4 tsp white pepper
1 tsp. sesame oil
1 tbsp. cornstarch
*Mix above ingredients together and marinade for 20-30 minutes
Sauce:
3 tbsp. soy sauce
1 tsp. sesame oil
1 tbsp. sugar
2 tbsp. water or broth
1/2 to 1 tsp. sichuan crushed peppercorns
1 tbsp. Szechuan hot bean sauce
oil for frying - I use peanut or avocado oil
1 cup diced onions
1 cup diced bell peppers
1 cup diced celery
1/2 to 1 cup diced carrots
2-3 fresh red chili peppers - diced
3-5 dried red chili peppers
4-6 minced garlic cloves
1 tsp minced ginger
In a hot wok or pan, add oil and chicken. Spread out chicken and let cook for 20 seconds before stirring. Cook and stir chicken until done and remove from the wok. This will take 3-5 minutes. A nice crust on the chicken will form.
Add more oil and chili oil to wok/ pan. Add garlic, ginger and chopped fresh red chili peppers. Stir and cook for 20 seconds. Add crushed Sichuan peppercorns. Stir and cook for another 15 seconds.
Add diced vegetables and dried chili peppers. Cook and stir for 3-4 minutes or until veggies are slightly tender. You can add some water to help steam and cook the veggies.
Add meat and juices back into pan/wok. Add Szechuan hot bean sauce and sauce mixture. Cook and stir for 1-2 minutes to get well combined.
Serve over jasmine rice. Garnish with chopped green onions, sesame seeds or peanuts. Enjoy.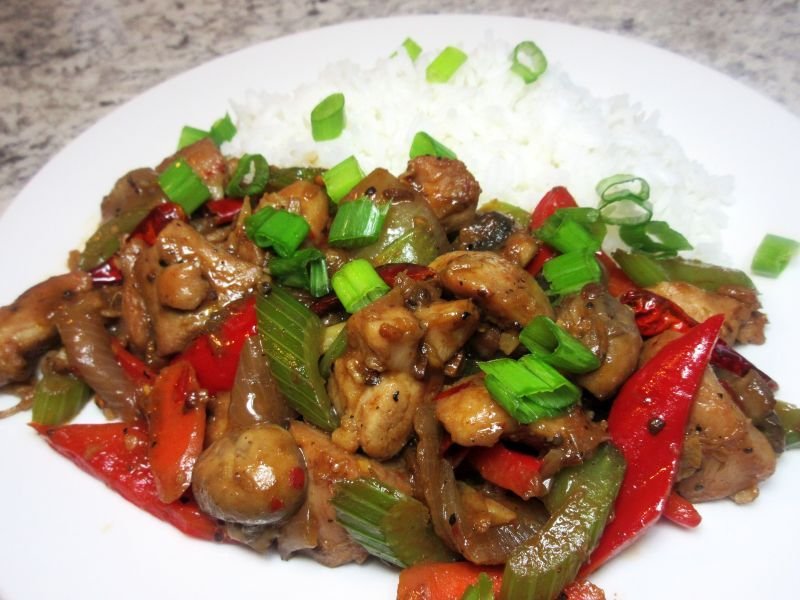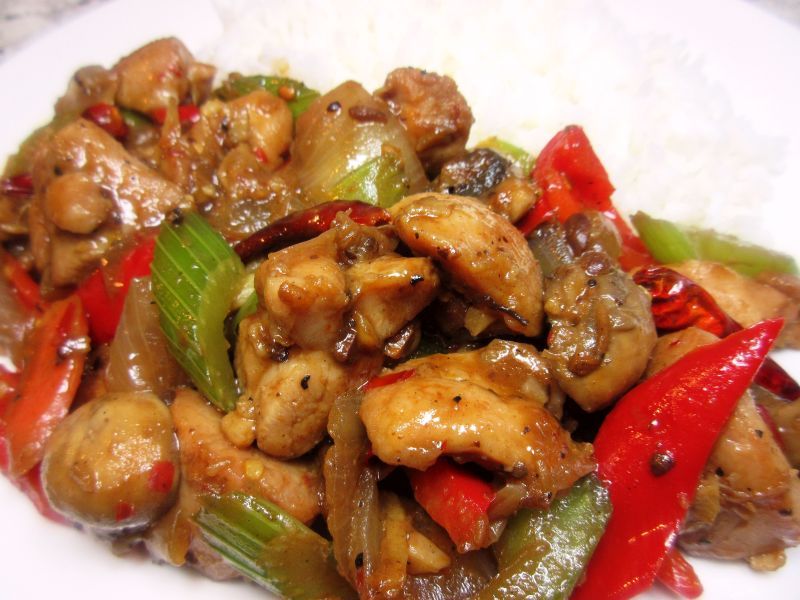 Please UPVOTE and FOLLOW ME.
---
Some other recent posts you may enjoy:
Korean Gojuchang Noodle Stirfry
https://steemit.com/food/@tesscooks4u/korean-gojuchang-noodle-stirfry
Easy Healthy Skillet KIMCHI and EGG Breakfast
https://steemit.com/food/@tesscooks4u/easy-healthy-skillet-kimchi-and-egg-breakfast
The BEST Taco Burgers! Can't get enough of burgers!
https://steemit.com/food/@tesscooks4u/the-best-taco-burgers-can-t-get-enough-of-burgers
Want to Compare Food Prices? My local grocery store deals!
https://steemit.com/food/@tesscooks4u/want-to-compare-food-prices-my-local-grocery-store-deals
Homemade SAZON Seasoning Spice ~ Easy!
https://steemit.com/food/@tesscooks4u/homemade-sazon-seasoning-spice-easy
What's for Dinner?! ~ Pesto Chicken with Penne Pasta & Salad
https://steemit.com/food/@tesscooks4u/what-s-for-dinner-pesto-chicken-with-penne-pasta-and-salad
---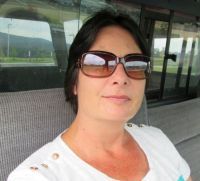 Please UPVOTE and FOLLOW ME. Thank so much and have a wonderful day. Tess :)
Spicy Szechuan Chicken Stirfry Recipe: