This Chinese shrimp lo mein dinner stir fry is quick, easy, healthy and delicious. I have showed you in previous video recipes how to make vegetable, chicken and beef Chinese lo mein....and here is shrimp lo mein! Lo mein is one of our favorite stir fry Chinese meals. VIDEO RECIPE BELOW. Enjoy.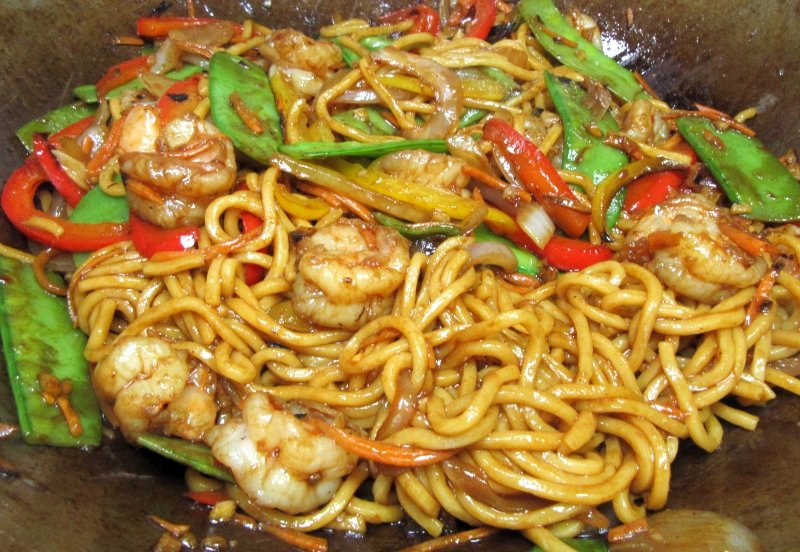 The BEST Chinese Shrimp Lo Mein Stir Fry
INGREDIENTS:
1 package lo mein noodles - cooked according to package instructions
1 pound cleaned raw shrimp
1 cup sliced onions
1 cup sliced bell peppers
1/2 cup julienne carrots
1 cup snow peas
4-5 cloves minced garlic
chopped green onions - garnish
oil
Sauce:
1/3 cup water or broth
1 tbsp. dark mushroom soy sauce
2 tbsp. oyster sauce
1 tsp. sesame oil
1/2 tsp. roasted chili paste in oil - optional
Have everything prepped and ready before starting.
In a medium high heat wok or pan, add oil and shrimp.
Cook and stir until done - 3 to 4 minutes and remove from wok.
Wipe out wok, bring up to heat, add oil, vegetables and minced
garlic. Cook and stir for 2-3 minutes.
Add lo mein noodles, shrimp and sauce. Cook and stir until combined.
Enjoy!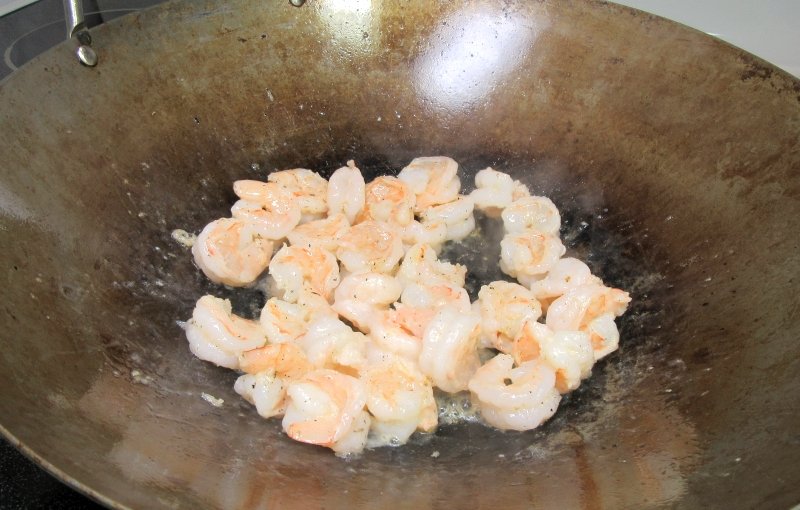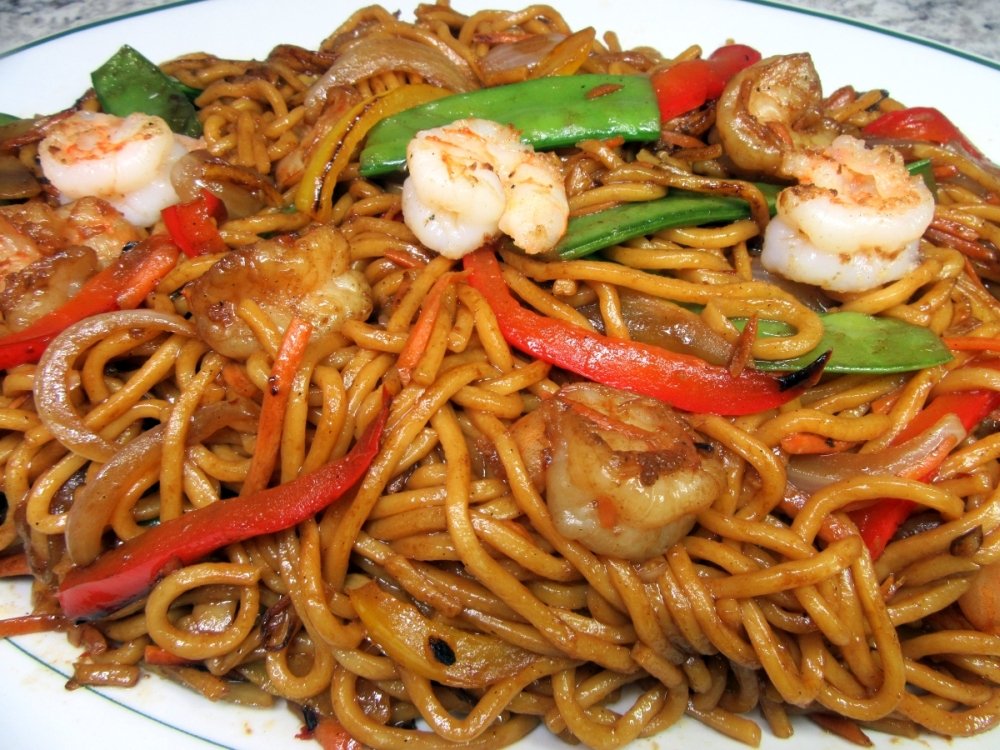 PRODUCTS I AM USING ------ AFFILIATE LINK
Tess Cooks4u Amazon Store
https://www.amazon.com/shop/tesscooks4u
I have an electric stove so I use a Carbon Steel Flat Bottom Wok
http://amzn.to/2irYVyy
Extra Large Bamboo Cutting Board
http://amzn.to/2i95hUv
These Wok Spatulas are nice for wok cooking.
http://amzn.to/2irXi3V
Joyce Chen Bamboo Chopsticks
http://amzn.to/2hqPTV6
Panda Oyster sauce
http://amzn.to/2iq5YvR
Fresh Garlic
http://amzn.to/2nai7aK
I use the Kadoya Pure Sesame Oil
http://amzn.to/2i6fCTE
Pearl River Bridge is my favorite brand of dark soy sauce.
http://amzn.to/2i3VE9T
Huey Fong Sambal Oelek Chili Paste 8 Oz
http://amzn.to/2ihdVQE

Follow TESS COOKS4U on Social Media:
WEBSITE ~ TESS COOKS4U AMAZON STORE
EMAIL: tesscooks4u@gmail.com

All images, videos and content are my original work.
Taken with Canon PS SX670 HS.
Please ask before borrowing. Thank you, Tess.

Please UPVOTE and FOLLOW me. Thank you and have a wonderful day.

Much Love, Tess :)