Tonight I made some baked chicken, roasted potatoes and lima beans. I marinated the chicken in buttermilk/hot sauce.
Potatoes seasoned with some olive oil, s&p, garlic and onion powder, cayenne and chives. Drizzled with some BBQ sauce and a little sour cream on the side for the potatoes. YUM!. Wishing everyone a wonderful evening. I"m full!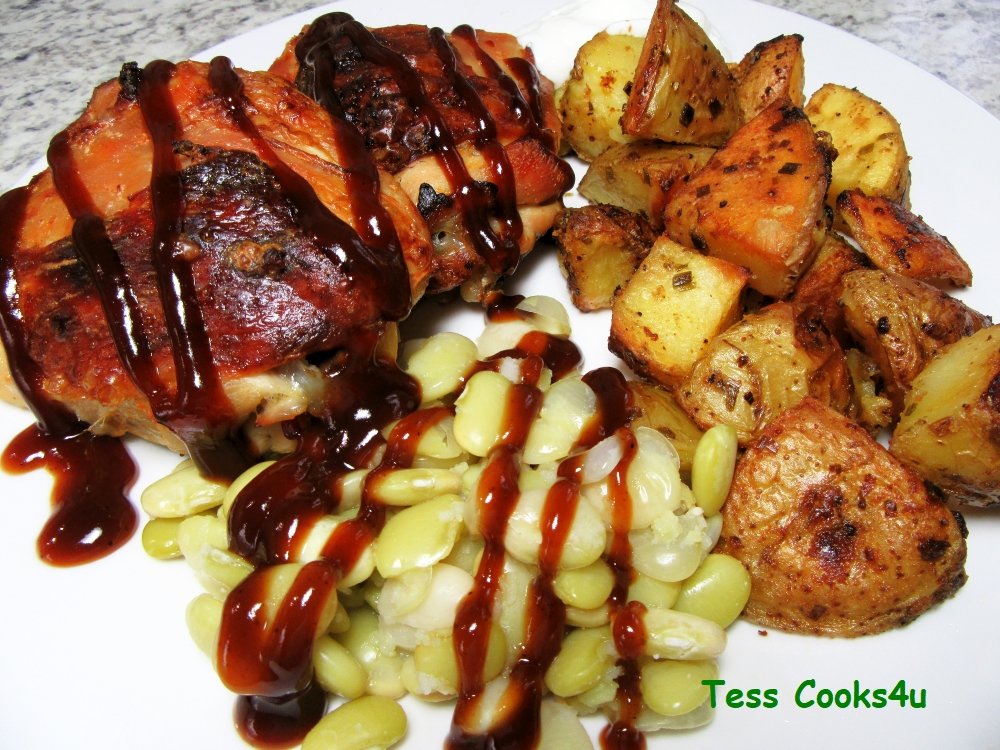 Follow TESS COOKS4U on Social Media:
WEBSITE ~ TESS COOKS4U AMAZON STORE
EMAIL: tesscooks4u@gmail.com

All images, videos and content are my original work.
Taken with Canon PS SX670 HS.
Please ask before borrowing. Thank you, Tess.

Please UPVOTE and FOLLOW me. Thank you and have a wonderful day.

Much Love, Tess :)