Millions of pigs in China and Vietnam have had to be slaughtered in the hopes to contain the regions worst outbreak of an African swine fever known as pig ebola. Now don't let the name fool you, this disease is said to be of no harm to humans nor contagious to us, but the fact that over 1 million pigs have had to be slaughtered from one of the world's biggest in pork experts might be cause for concern in prices. Food seems to be missing from the table this year between floods and disease striking large sources of said resources. The Guardian reports the following:
There is no vaccination for African swine fever, which causes pigs to internally haemorrhage until they die, so the only option to contain the disease is to kill any contaminated animals. Some estimates say that in China up to 200m animals may eventually be slaughtered. The virus can last for several weeks on anything from clothes to vehicles, allowing for it to easily travel long distances.

The implications of the outbreak are already being felt beyond Asia. Global pork prices have risen by almost 40%, and long term it is likely to lead to more pork imports from Europe and America to meet demand, which will also push up global meat prices. Market analyst Rabobank said global pork supplies could fall by 8%.
Source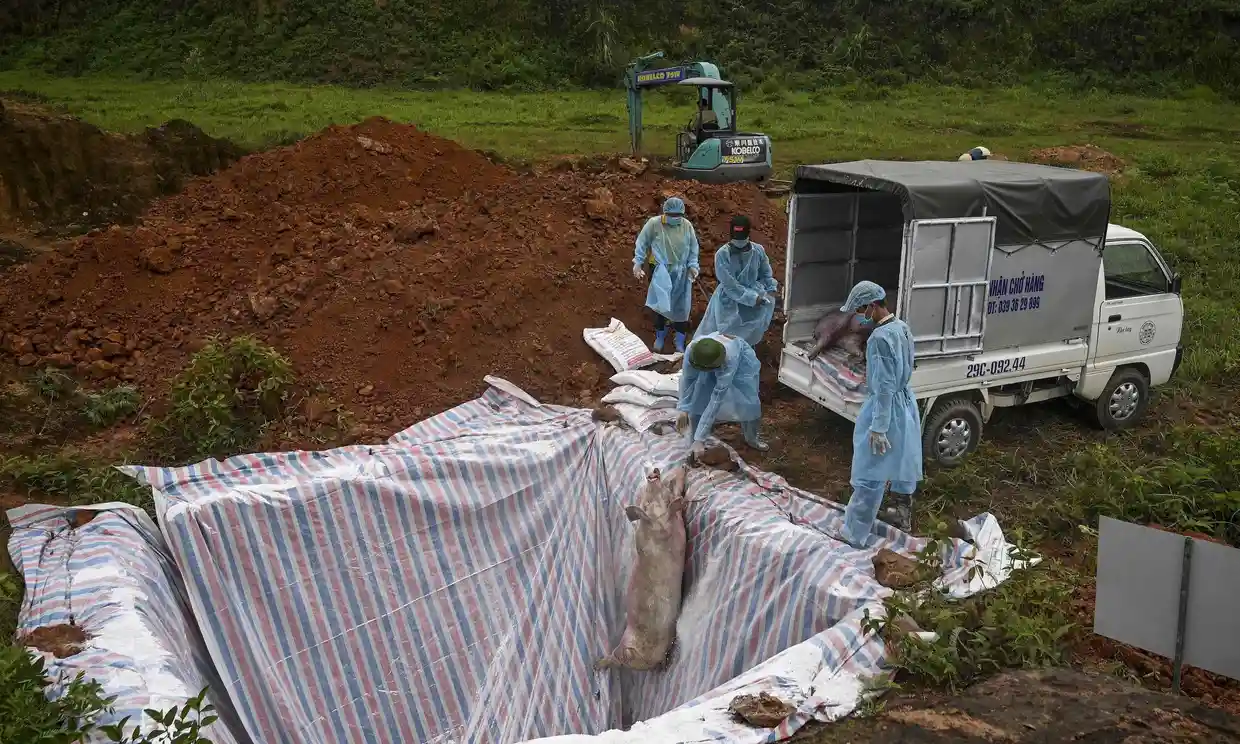 Source
While the numbers might not seem like much in the grand scheme of things, it is very alarming in a time where some countries are losing major crop or cattle resources which could leave to an exponential increase in prices and hunger for the year of 2020. Will you be prepared should a global food shortage become a reality?
---
Nearly all religions believe we are presently in the "end times", that period of history when the world will undergo divine judgment, followed by the establishment of the everlasting Kingdom of God that is reserved for the chosen.
Most believe the Messiah will come just prior to this judgment, offering the people one last chance at salvation. Lord RayEl is that prophesied Messiah. Though "faith" is important, we will still provide evidence of his divinity.
God bless.
ICoLR Facebook congregation
https://www.facebook.com/groups/ICoLR/
With Lord RayEl's Imperial Regent on VK:
https://vk.com/congregation_of_lord_rayel
Donate
Ra-El.org/donations.html
rruff13@gmail.com
Follow Lord RayEl's Twitter:
https://twitter.com/LORD_RAYEL
Subscribe to the Templar Commandery YouTube Channel:
https://www.youtube.com/user/ChristHasReturned
Also, Visit our Website:
https://sanctuaryinterfaith.org/
And the MOST IMPORTANT OF ALL:
http://www.ra-el.org/
(I claim neither credit nor ownership of the above image and or any video content)