Fish no go dey water he come talk say water dey hungry am.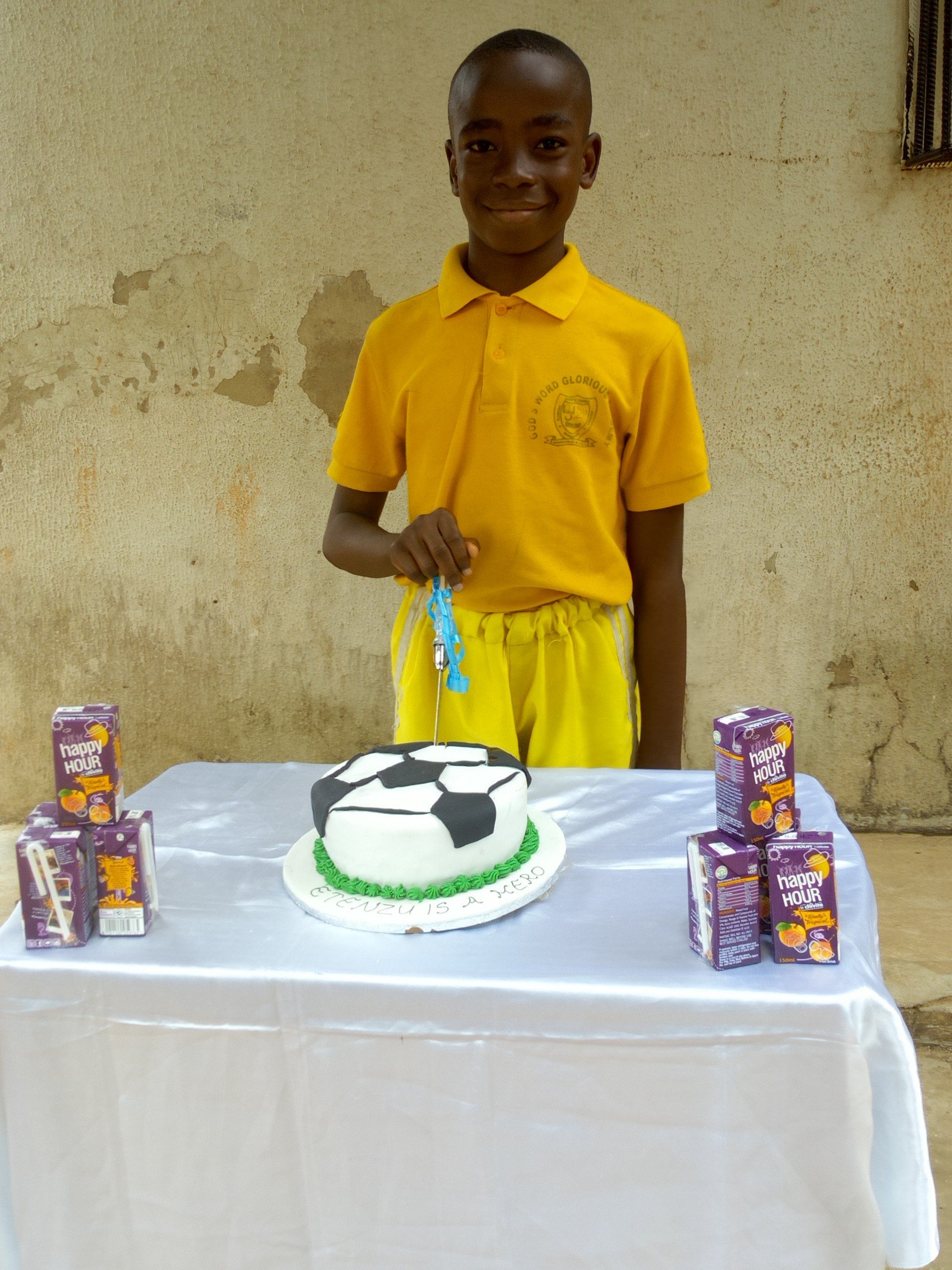 Etenzu, cutting his cake
As I dey do cake for people, na so I dey do for all my family people wey dey around me.
Today make am one week now wey Etenzu, @farida younger brother, celebrate him birthday. As work full my hand, na on Thursday we do the small gbedu.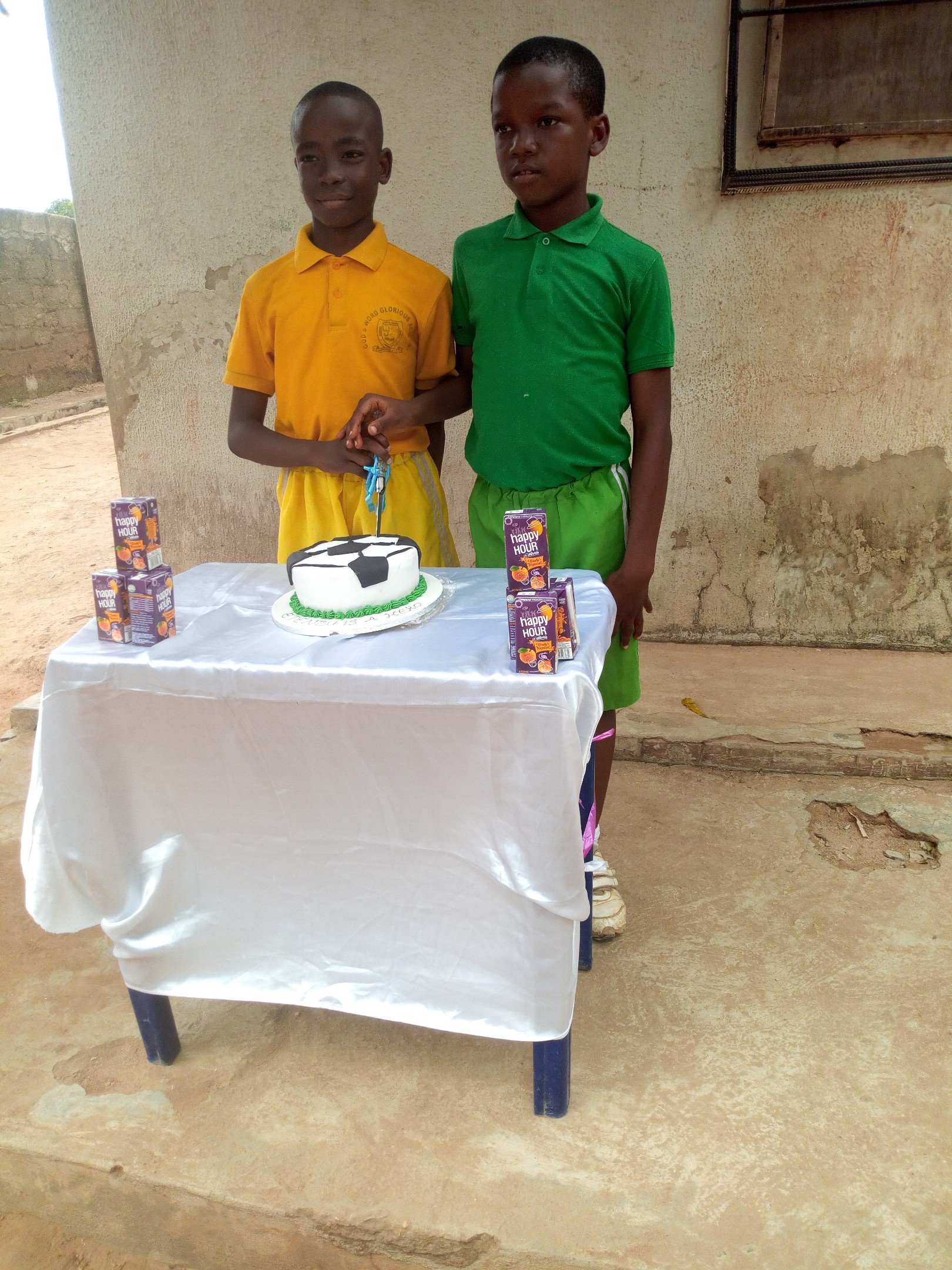 Etenzu and his best friend 'Goodness'
As he dey like football, we dey call am 'Abedi Pele or Ronaldo'. From last year till now, na different style of ball cake naim o dey make for am.
As e be, na the last birthday wey he go do for primary school be this because he dey graduate enter secondary school naim he snap plenty photo, no be small.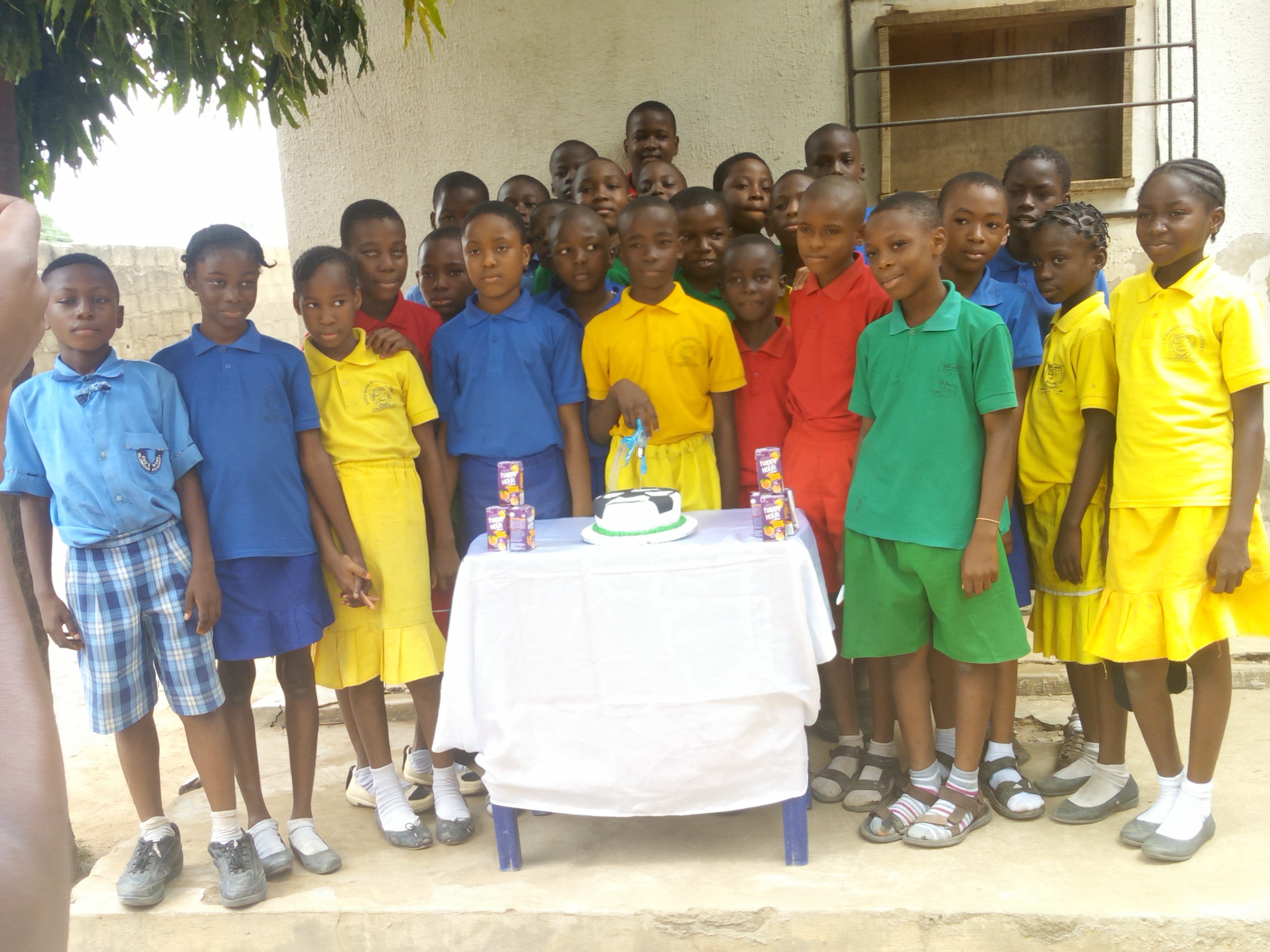 Etenzu and his classmates
I forget to tell una say this wonderful boy naim be the head boy for him school.
Interpretation
A fish cannot be thirsty when it lives in the sea.
My nephew Etenzu's birthday was exactly a week ago and I made him a football cake since he loves football more than his meal lolz.
It will be his last birthday in primary school as he will be moving to secondary school.

Etenzu and his female classmates
He is the head boy of his school for the session that has just ended and I watched him closely as he carried out his duties perfectly.

Etenzu and his male classmates
He also took care of his cousin (my son Enyo) for two sessions and they are very fond of each other.
After his elder sister (Princess) graduated, I was wondering how they would cope. Despite various challenges, I would certainly give Etenzu a pass mark in taking care of his little brother Enyo.
I told his younger sister (Gift), that she will now take care of Enyo and Winnie as she is next in age after Etenzu.
Etenzu, I celebrate you my dear
Happy birthday to you!
Celebrate my nephew!
Please upvote, resteem, comment and follow @trendyevents
Thanks for visiting my blog