I look up, look down, ground no level as per wad wey no dey for hand but I talk say this my pikin wey sweet, I must do something for am even though na cake. Fish no go dey inside river and e no see water drink. Her mama dey do cake, she self must get cake.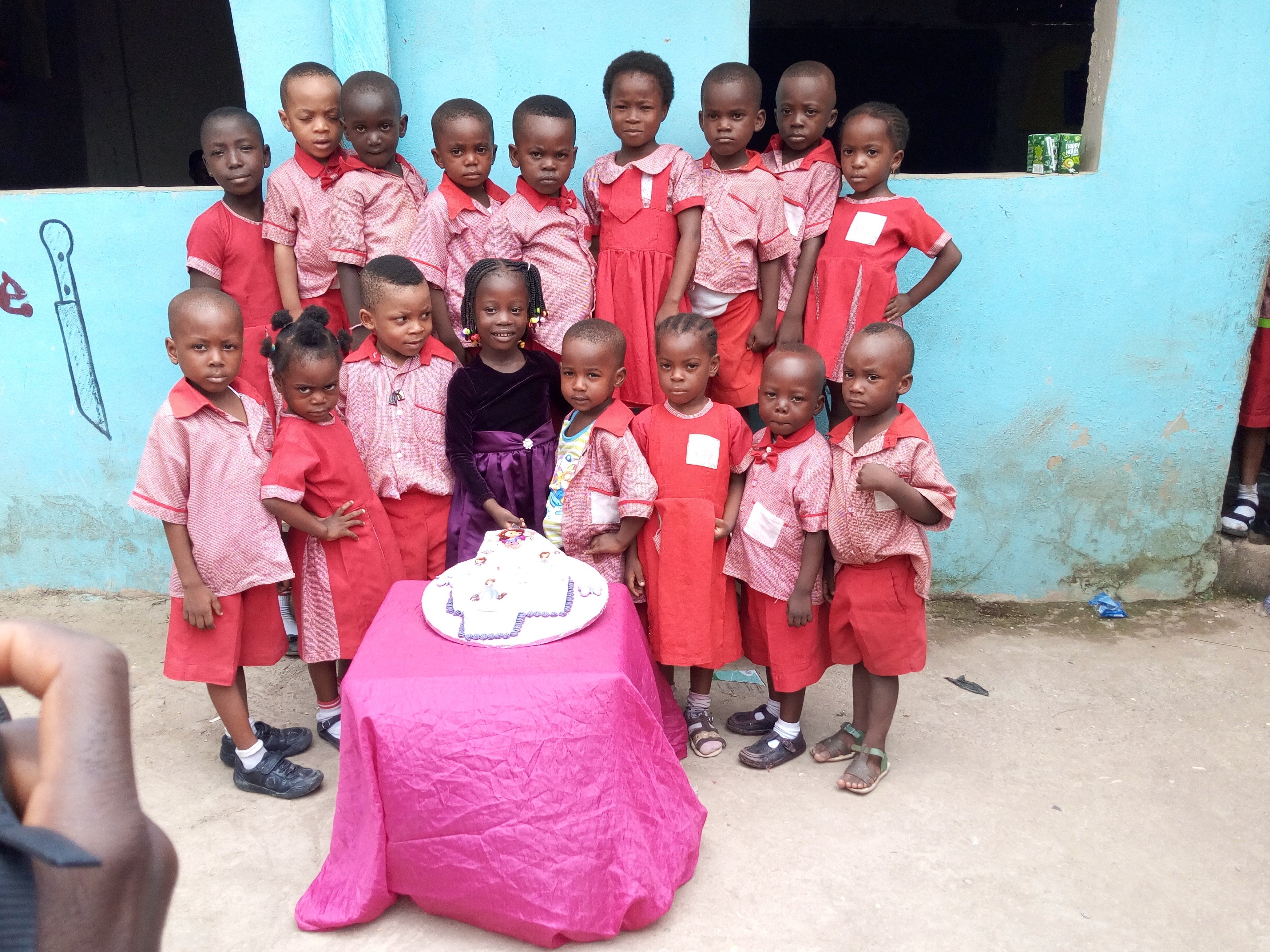 Winnie, flanked by her classmates and her cousin 'Gift' at the left.
Her birthday come be Saturday naim I carry the small jolly go for Monday. I come do this cake for her to take jolly with her classmates on Monday.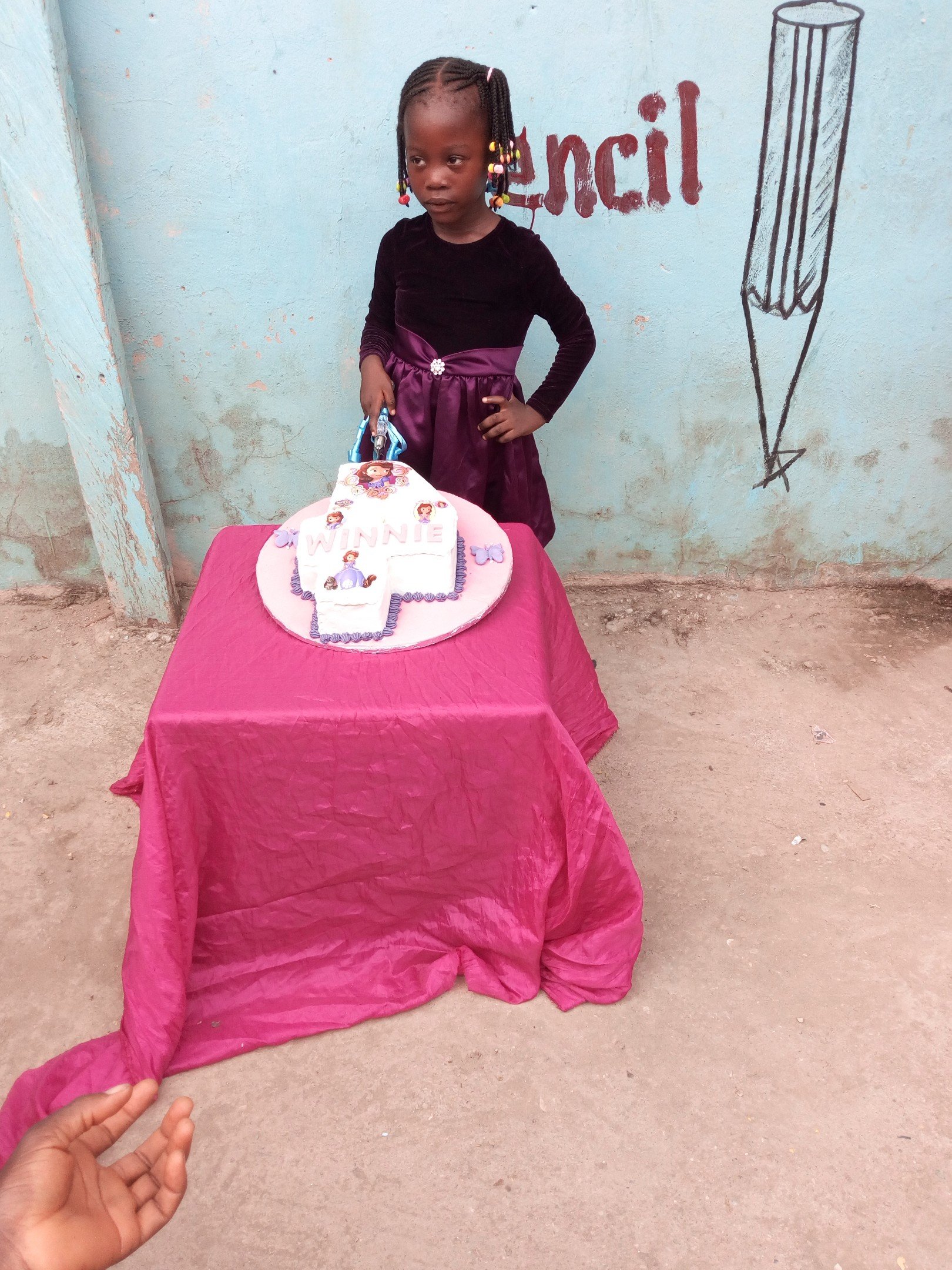 Winnie, cutting her cake
If you see as my pikin begin happy when she wake up see the cake ehn, no be small thing ooo. As I reach her school, we come gather her classmates snap photo. Na so the happiness full everywhere. My pikin leg strong for ground and smile full her face.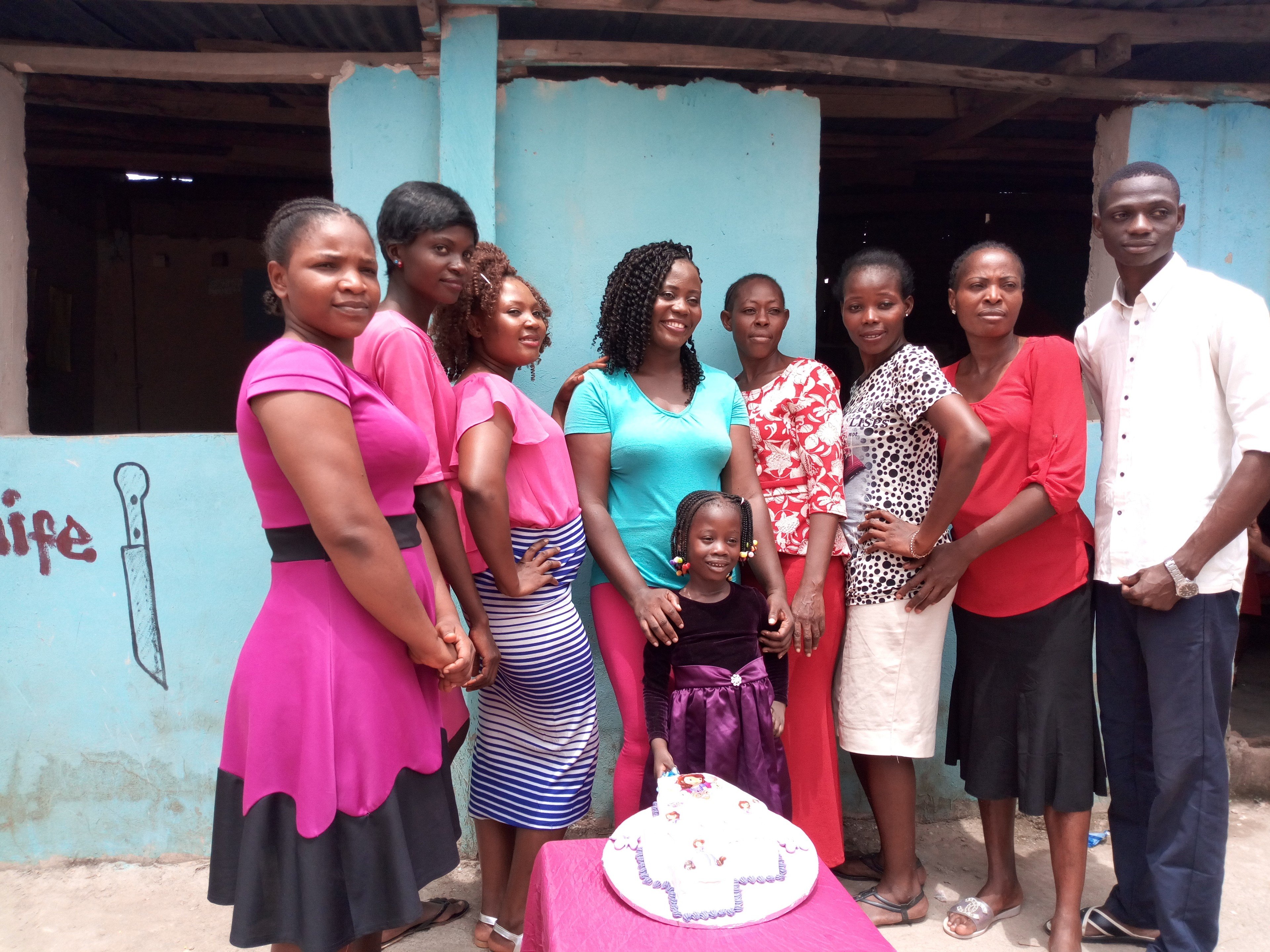 Winnie flanked by mummy (@trendyevents) and the teachers in her school.
The pikin wey her hand nearly cut comot two months ago. I thank baba God ooooo.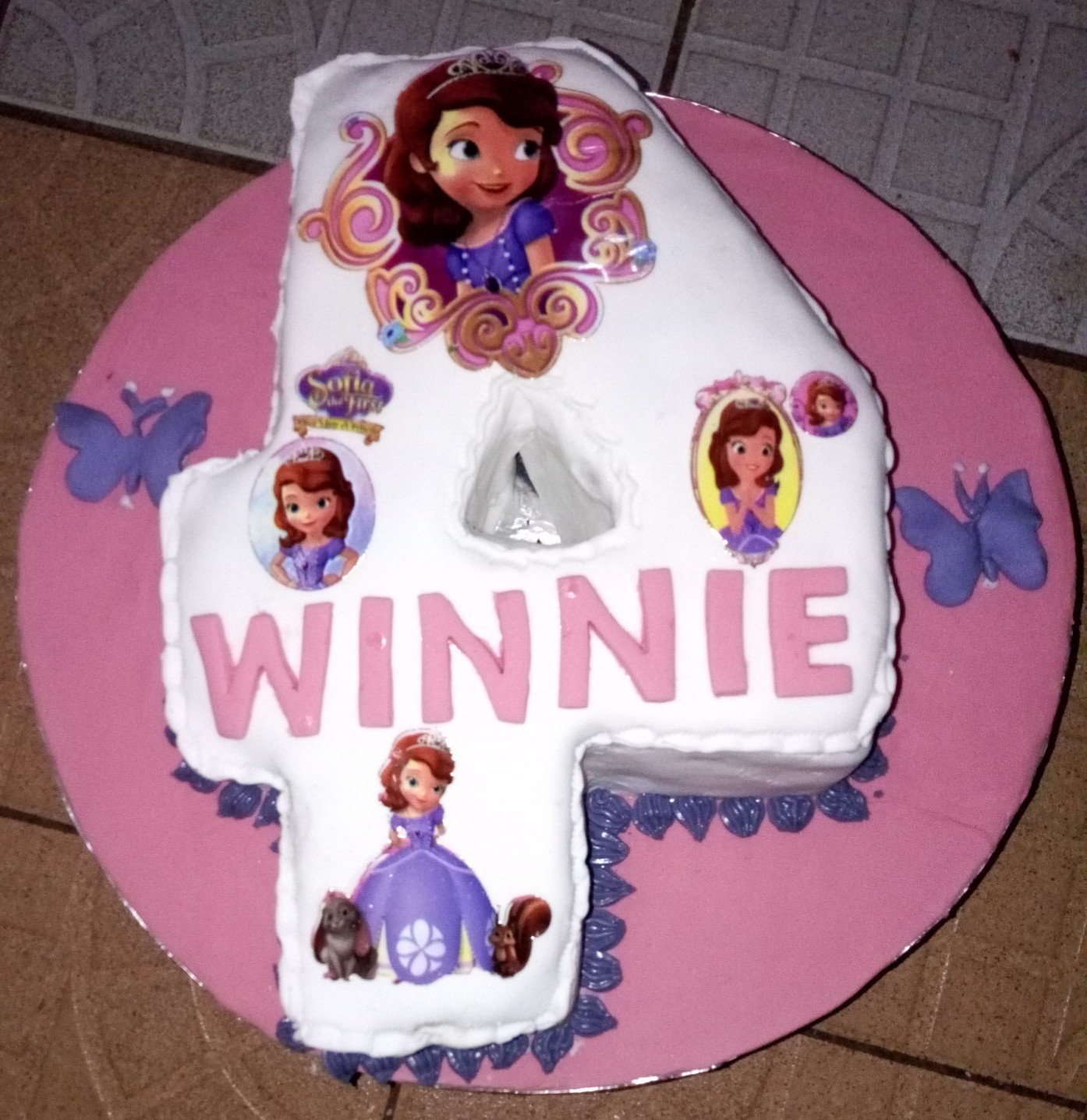 Winnie's 'Sofia the first' number 4 cake.
Summary in English
Saturday was Winnie's birthday but we decided to celebrate with her friends in school on Monday and it was wonderful, not minding the fact that due to restricted finance, it was low key.
Great joy filled my daughter's heart and a big smile was left on her face.
What more could I do for my angel whose finger almost got cut off two months ago?
She's a great child who deserves to be celebrated.
Happy birthday my princess!!
Mummy, daddy (eugenecr7) and Enyo loves you!
No woman can be compared to you.
Endeavor to celebrate your children, it leaves a memory that they will live to remember
Celebrate my angel!
Please upvote, comment, resteem and follow @trendyevents
Thanks for visiting my blog