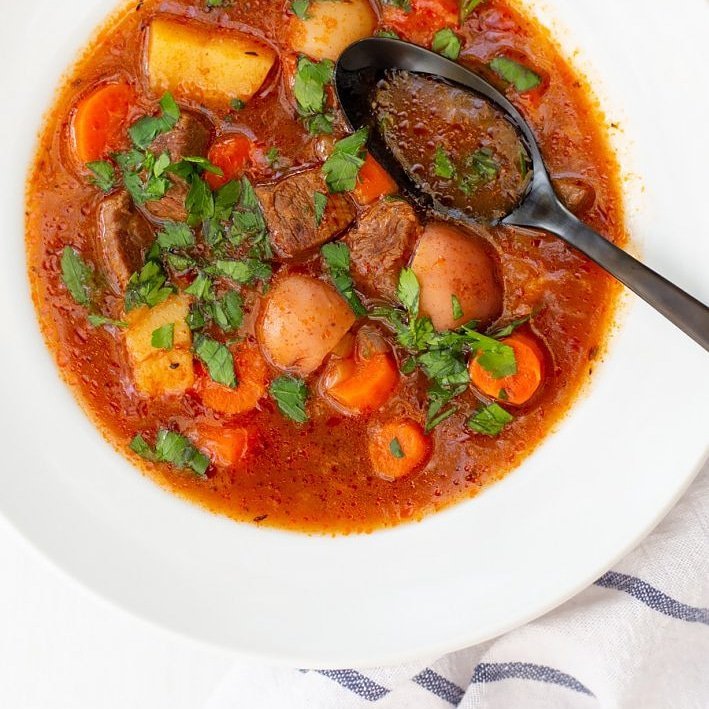 This is a very delicious meal that can be prepared in as little as 1 hour 10 minutes. 1 hour for the actual cooking and 10 minutes for preparing the ingredients.
It can serve from 4 to 5 persons and more if taken alongside with bread.
Instant pot was chosen for its high pressure which helps to get the meat full-apart tender and vegetables perfectly cooked.
INGREDIENTS REQUIRED
2 lbs chuck roast
6-7 large carrots
1 onion
10-15 small baby potatoes
2 Tbsp olive oil
1 8 oz can tomato sauce
2 ½ cups beef stock
½ tsp salt
¼ tsp pepper
¼ tsp celery salt
½ tsp dried thyme
1 Tbsp cornstarch or arrowroot powder
½ cup water
Fresh parsley (for garnish)
Image source and for instructions on the preparation. Foodbanjo.com