What do you usually buy for souvenirs when you visit another country? I usually will buy T-Shirts for my family but I think they have so much T-Shirts from me already.
This time, I am more interested in Thailand's snacks. Since it's my first time in Bangkok, there were a lot of snacks I have never seen before. So I bought lots of them for my family as souvenirs. I think it will be interesting to let my younger brother to try them.
Unfortunately, I didn't realize that most of the snacks I bought are spicy. I guess I'm just going to keep them for myself 😉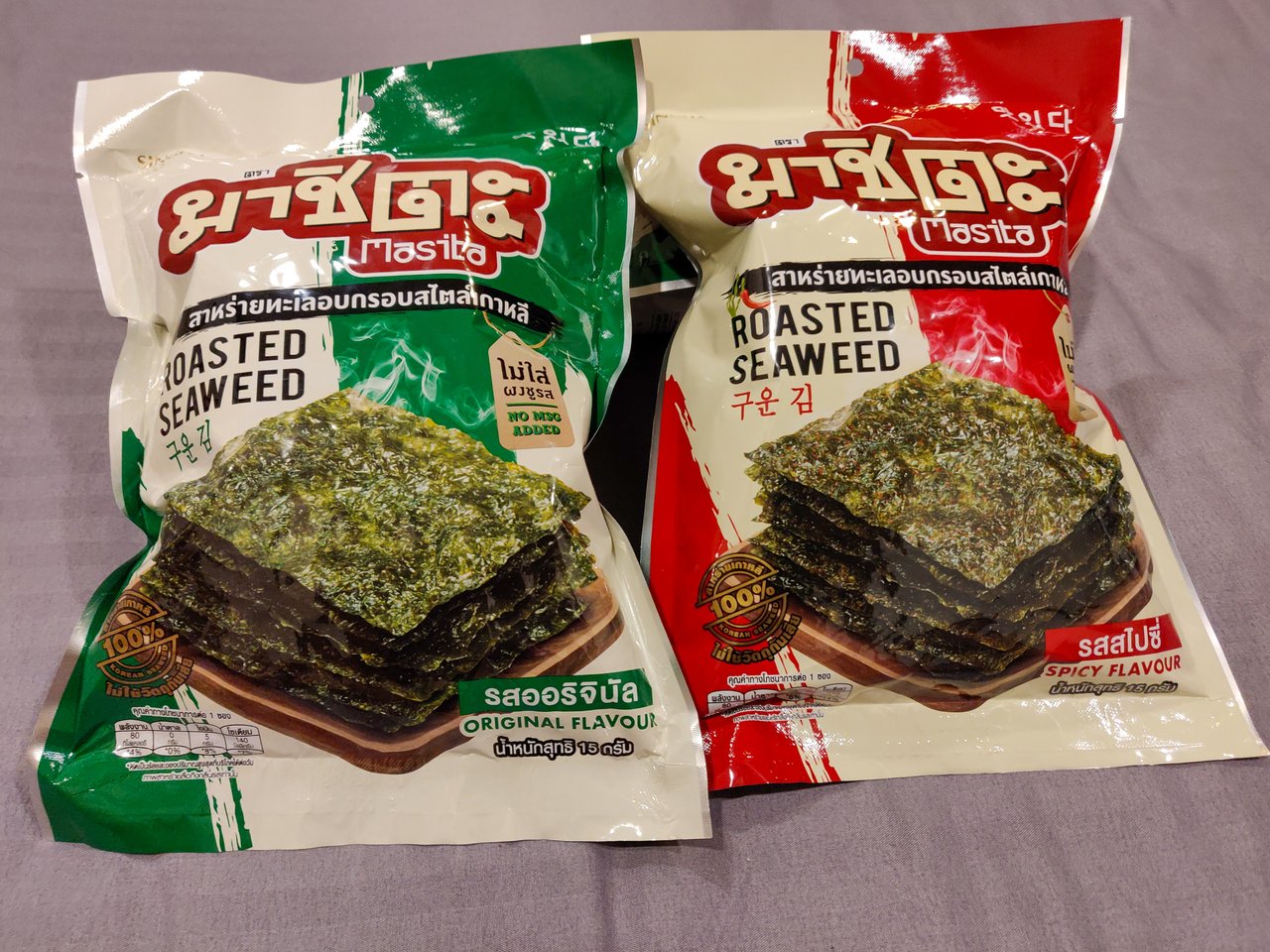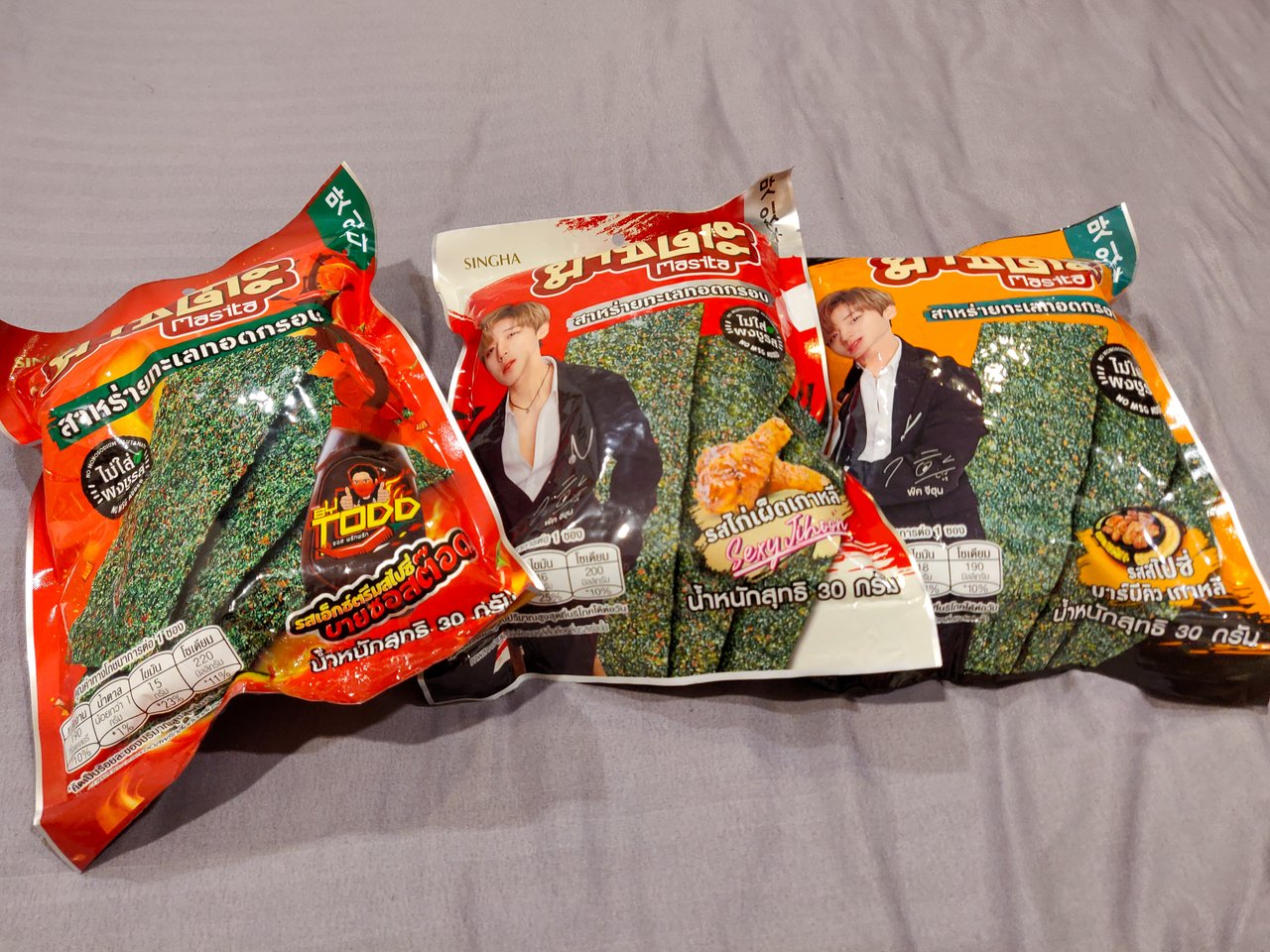 Thailand seems to have a lot of seaweed snacks. And I love them! Although we also have Tao Kae Noi in Malaysia, it's super cheap in Bangkok and I wouldn't want to miss the chance to buy lots of them.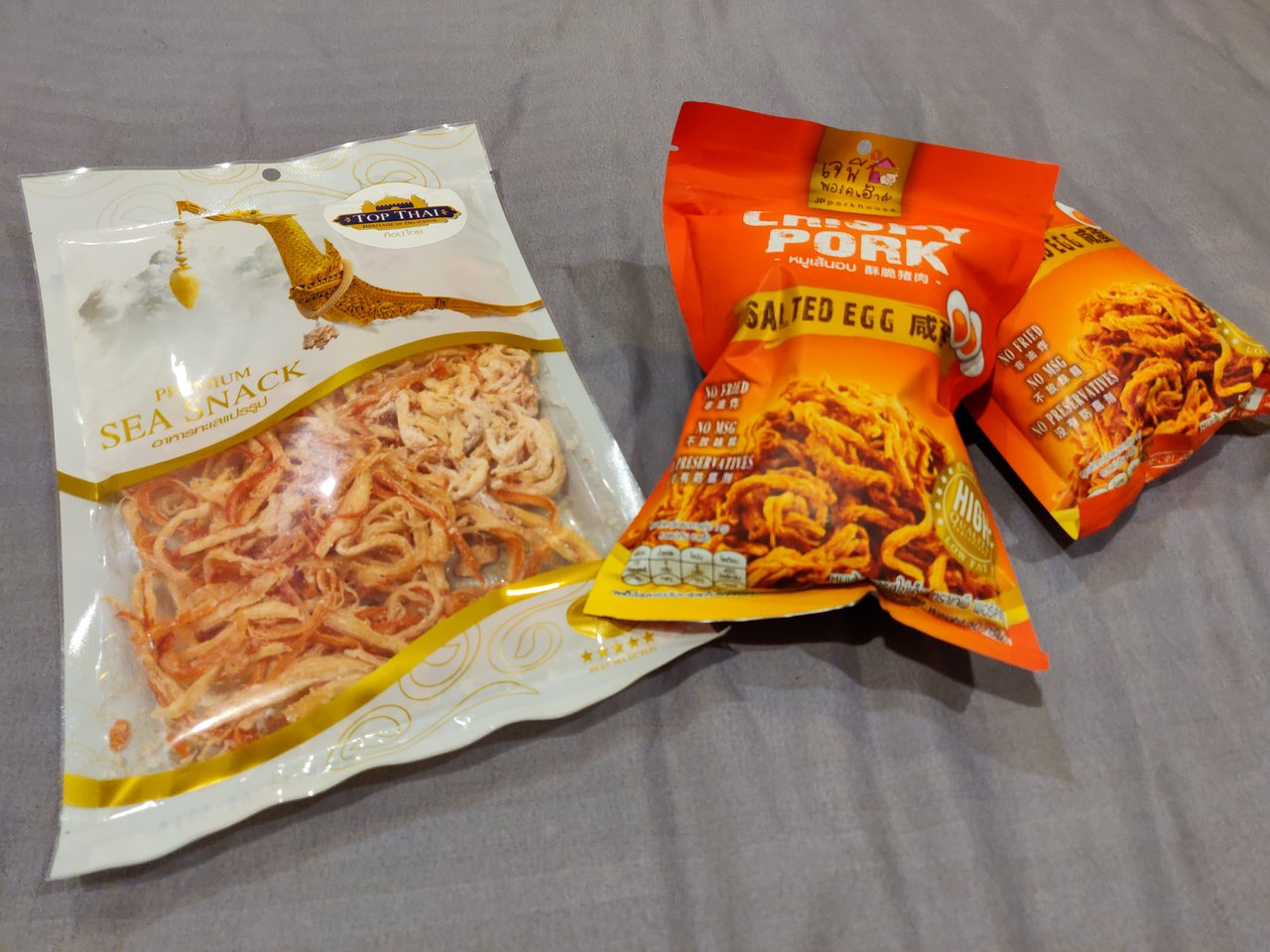 This crispy pork salted egg looks so interesting. I can't wait to try them! Would you like to read a review on them? Or maybe a video review?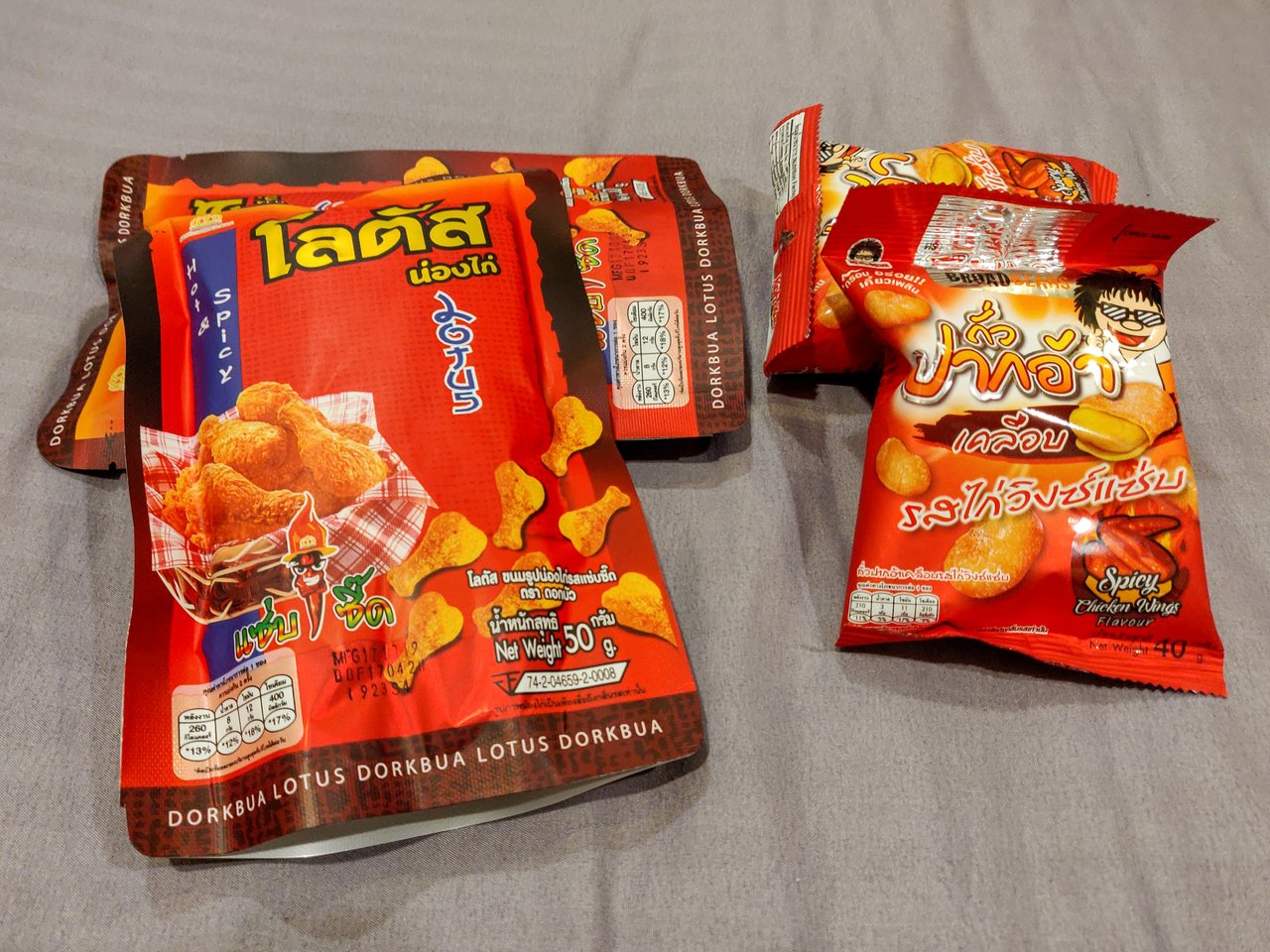 I tried the chicken-shaped snacks and it's really yummy. And cute too!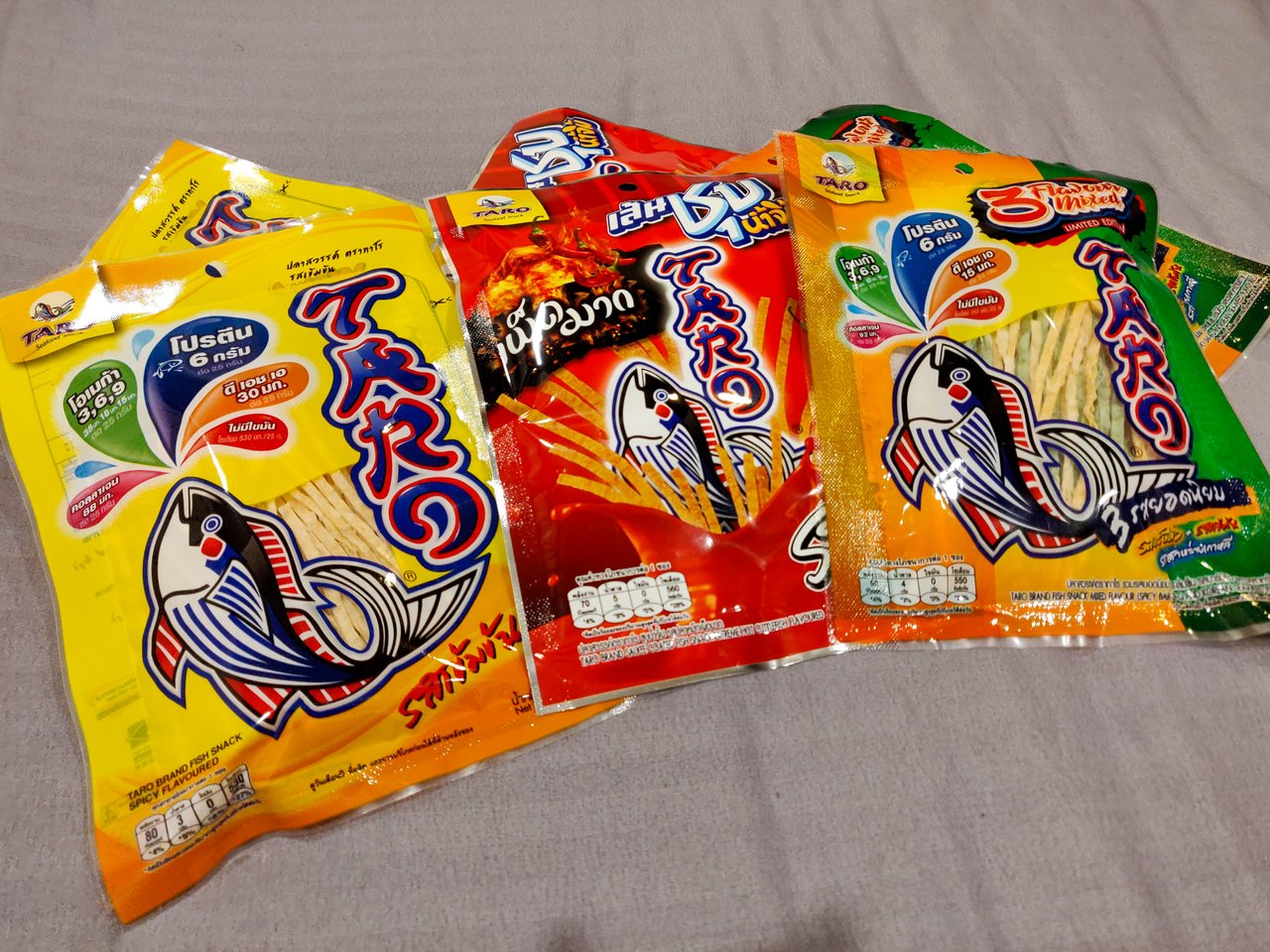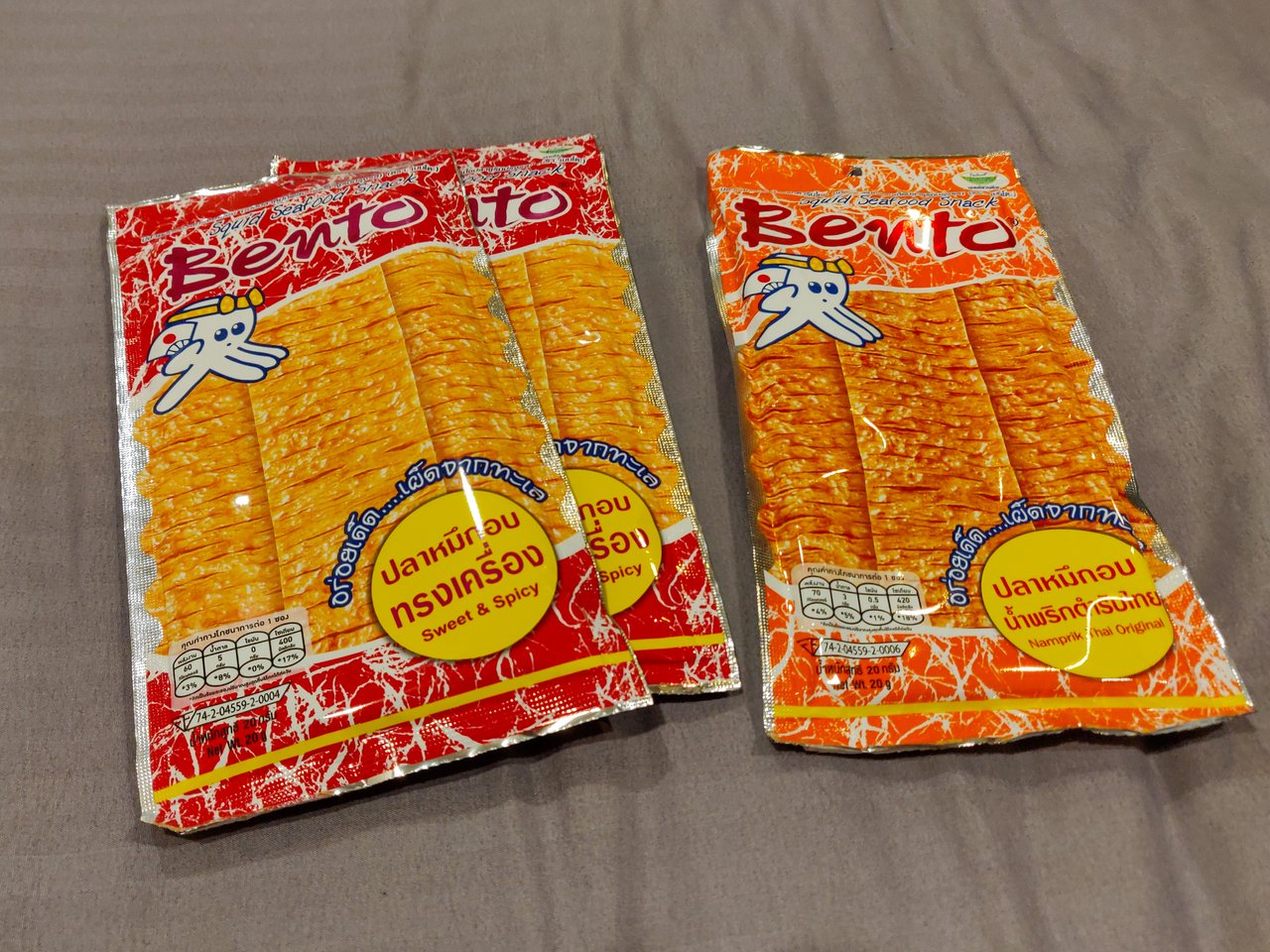 And who doesn't love these? They have strong smell but you won't be able to stop eating them once you start 😂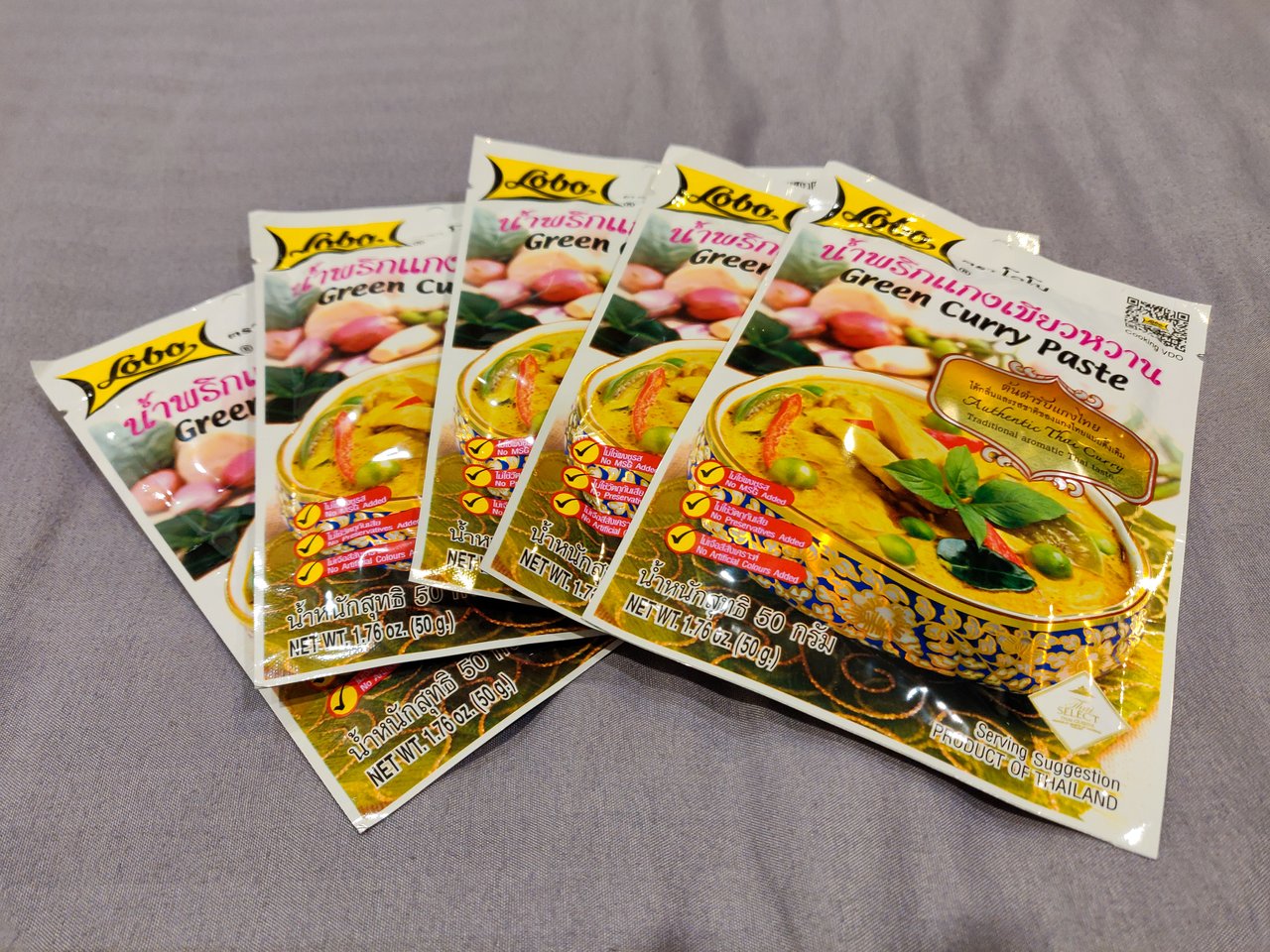 @awesomianist also bought some green curry paste. I can't wait to try his green curry paste. 😂
We also bought some other snacks like the milk tablet and milk flavoured corn snacks. Maybe I will write about it once I have tasted them and the next time you visit Thailand, you can buy them too!