Hello friends!! Nice to see you again. Today I made a post about breakfast. The most common breakfast here in Greece is coffee and a lot of cigarettes. This is the breakfast I am eating all these years but lately, I am trying to integrate into my morning routine a good breakfast on order to start my day dynamically.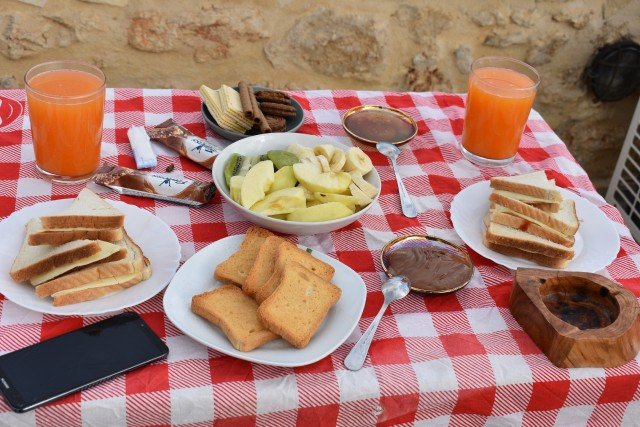 Today I and my girlfriend woke up earlier in order to prepare a rich breakfast and have the time to enjoy it. I squeezed some oranges cause orange juice is an excellent drink to start your day. Also I peeled a green apple, a kiwi and a banana for extra vitamins. My girlfriend wich loves the sweet flavors put on our breakfast table some chocolate biscuits, some lemon waffles, honey, chocolate praline, and some toasts in order to smear them with the honey. At last we made some small sandwiches with cheese,turkey and ketchup. Of course, we didn΄t forgot our beloved dog and we gave her a can with patte chicken.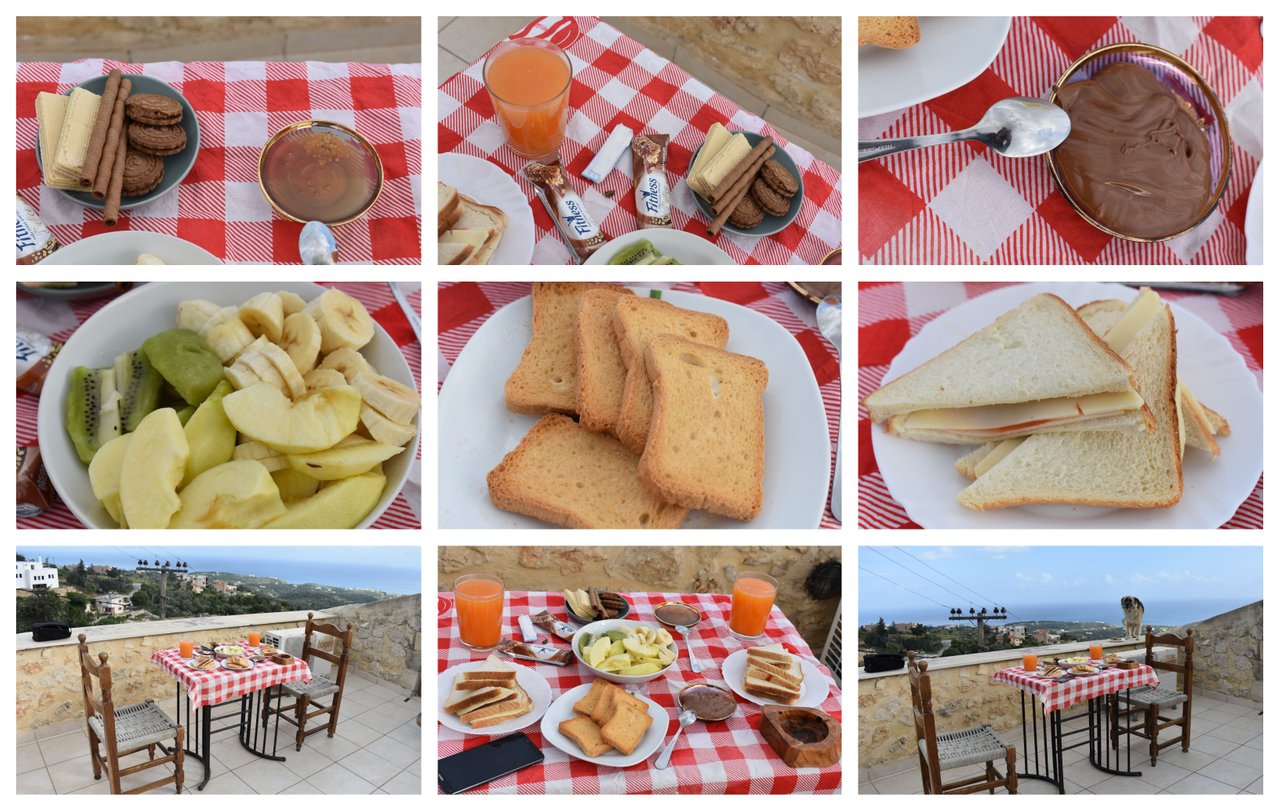 We sit in the roof of our house and we enjoyed our breakfast with a great sea view in the peaceful morning atmosphere which made us feel very relaxed and optimistic about the upcoming day. It was a great experience and we will do it again for sure!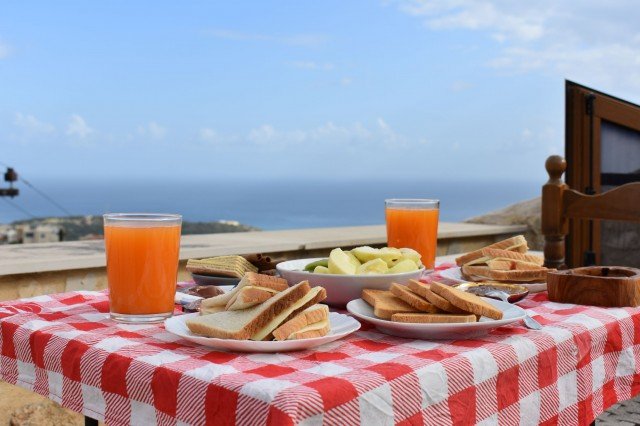 As I told you before my breakfast was always coffee with cigarettes which was cutting my appetite for the rest of the day and my first meal was after the afternoon. As a result, I was eating huge quantities of food all together in one or two meals. That was very bad for my stomach because it was getting overloaded and I had heartburns. These days that I have changed my diet and I have started to eat breakfast I feel hungry all day but I eat five to 6 smaller meals which I think is far better. So the message of this post is don΄t forget the breakfast :)