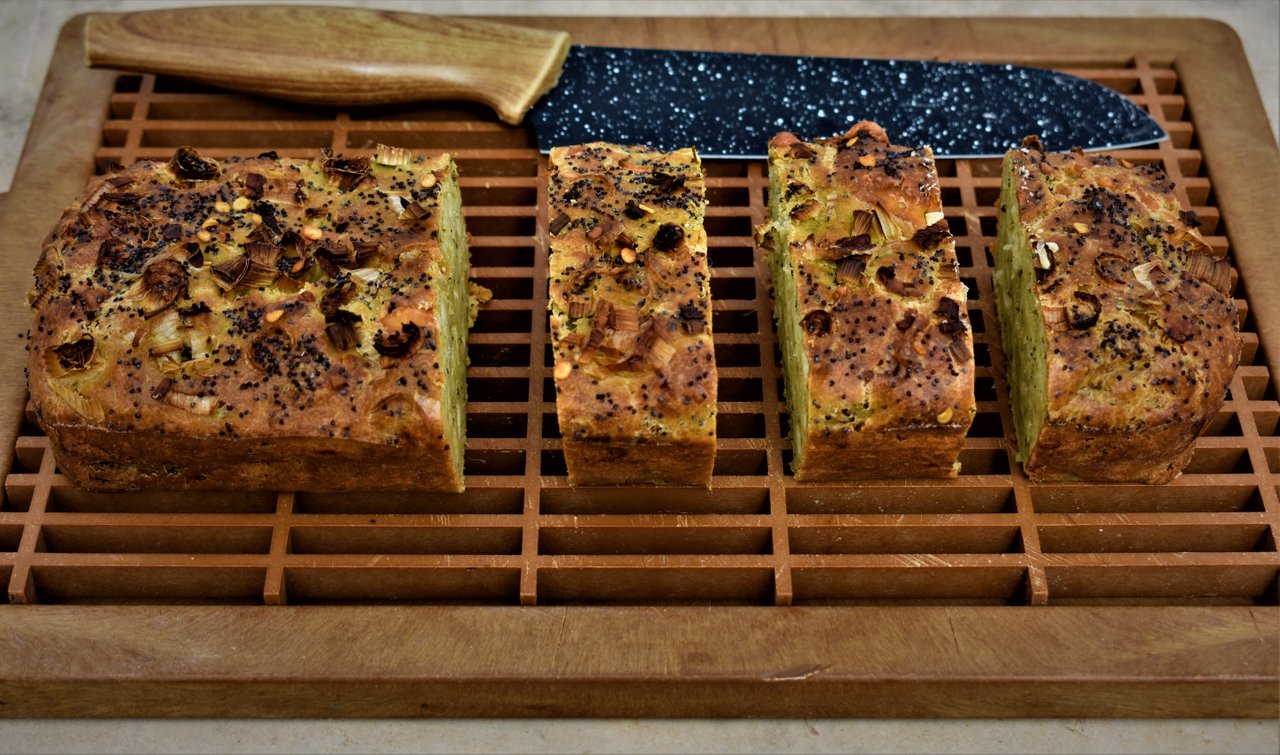 Hello steemit, here I am again, writing a post about a broccoli recipe. Broccoli is definately not one of my favorite groceries and it doesn't exist in my diet very often because I don't like the smell that emerges from the pot while I am boiling it, also its flavor is a little bland for my taste so I eat it very rarely. However, I know that it is very rich nutritionally so I try to put some in my recipes in order to get the valuable vitamins which broccoli contains.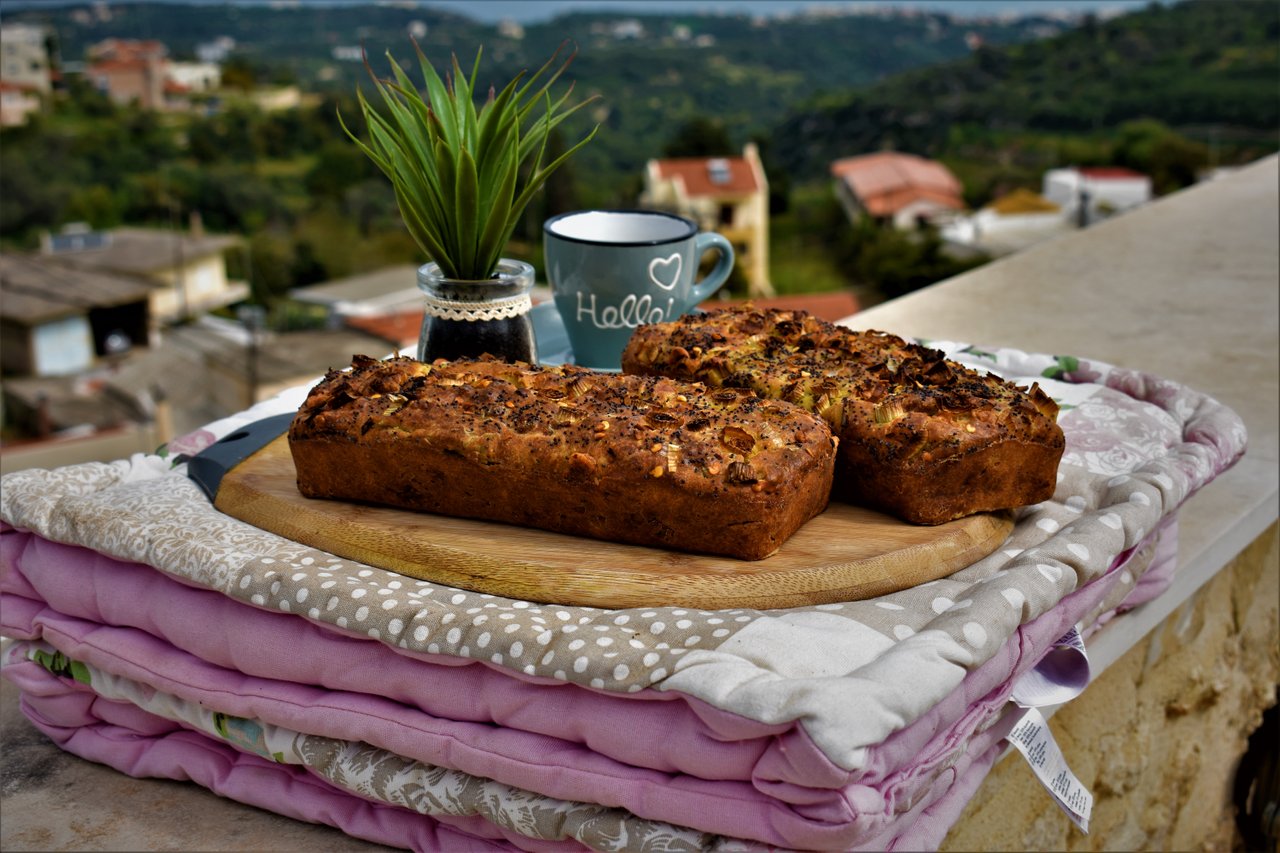 So I wanted to make something with broccoli in order to eat something healthy and I didn't know what. At a quick online search, I saw some soups, gratin broccoli, spaghetti with broccoli and cream and a lot of other recipes. Unfortunately, none of these recipes was watering my mouth so I thought why not to create a recipe on my own.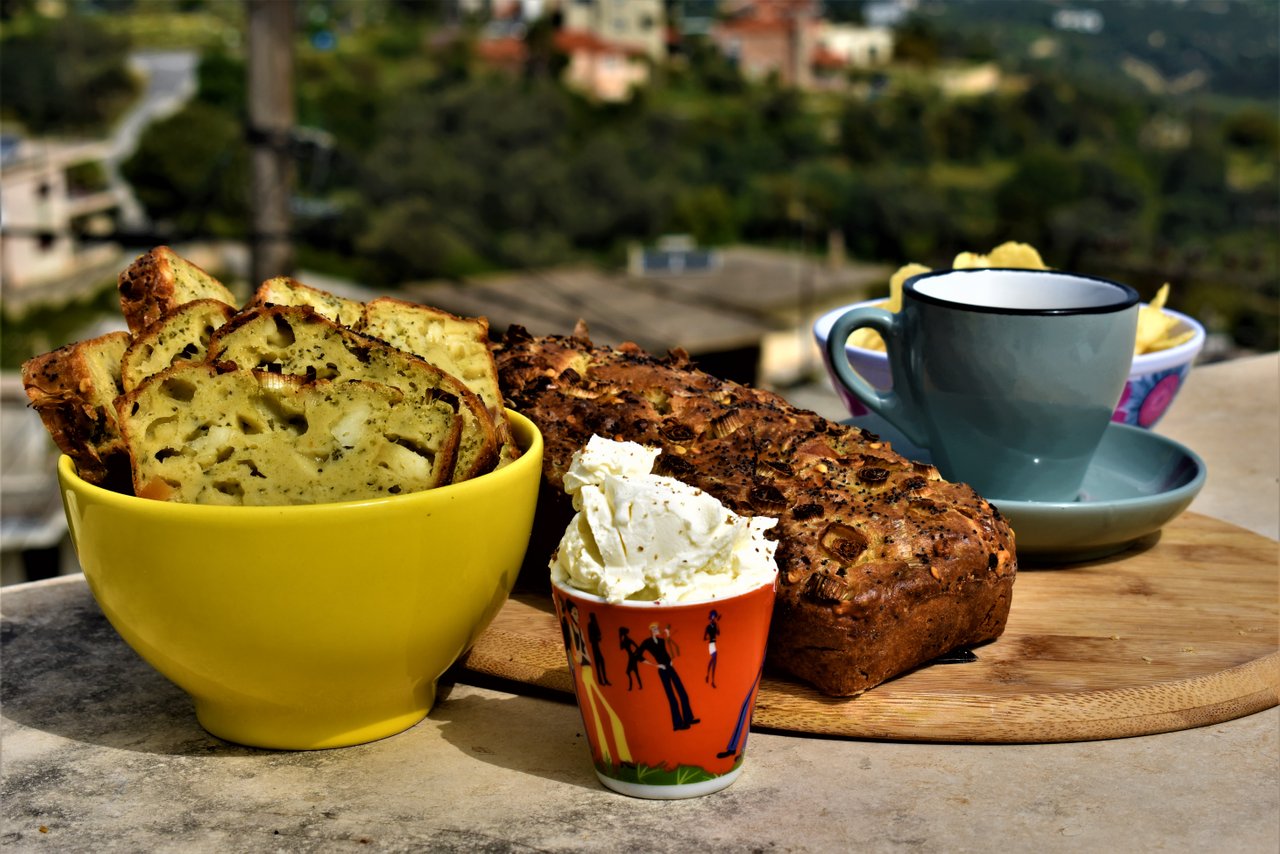 At first, I wanted to make a veloute sour soup with broccoli but I changed my mind and I decided to make a savory cake. I always liked this kind of cakes because they are very unusual and very tasty. I make savory cakes quite often and I always use flour, baking powder, eggs and yogurt as a base and I add whatever ingredients I like. This time I decided to use broccoli, Kefalograviera ( a local yellow salty cheese) and fresh onions. It was a risky move because I hadn't try this combination before but the taste was very good although the color is not the one that I was expecting. But never mind as long as the taste is good I will succeed with the color next time.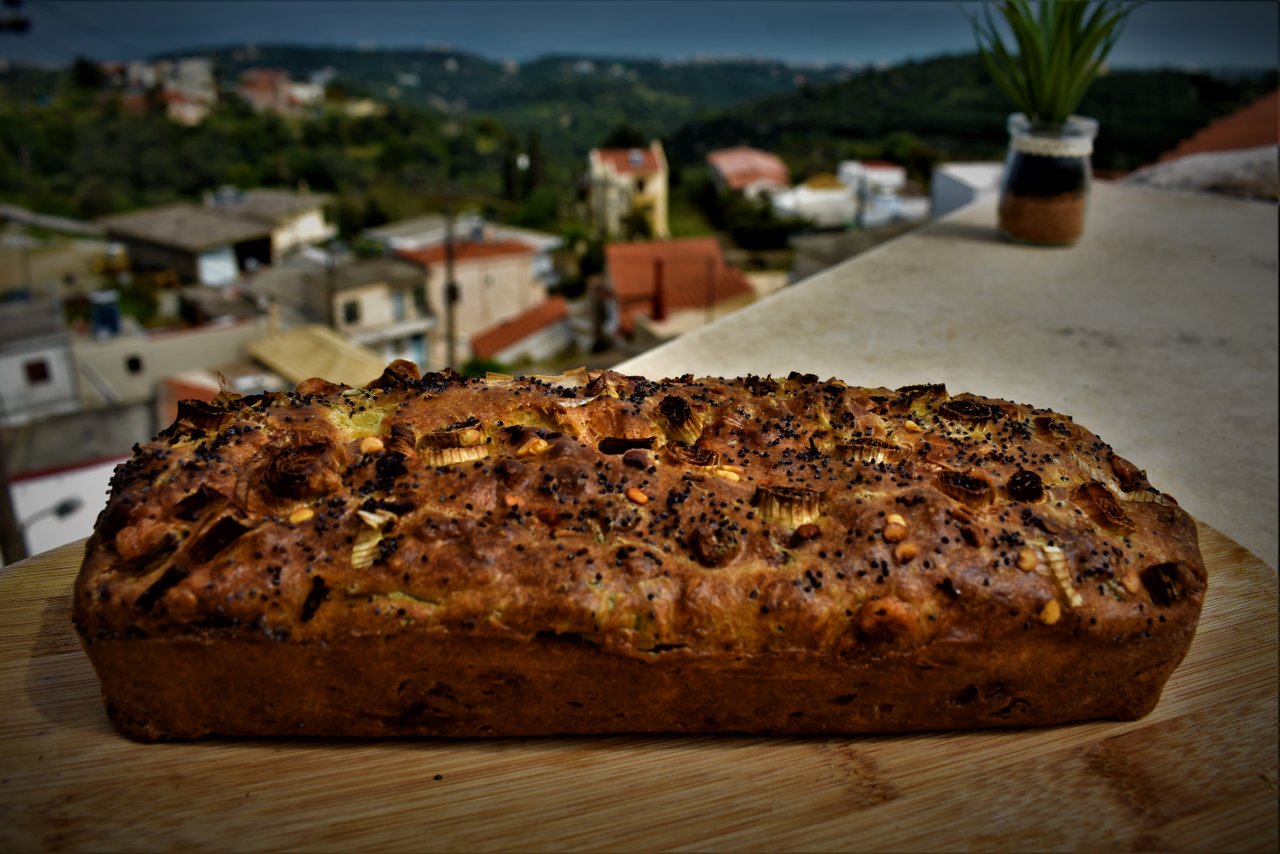 So I think I said enough!! Now it is time for the recipe!!
500 g broccoli (only the deep green heads)
TEAM A
2 1/2 cups of flower
2 tbsp. baking powder
1/2 tbsp. baking soda
1 tbsp. salt
1 tbsp. Cayenne pepper
1 ½ cup Kefalograviera cut into very small cubes (You can use parmessan it is similar)
TEAM B
3 eggs
4 tbl. olive oil mixed with parsley on the blender
500gr yogurt 0% (not strained)
DECORATION
3 small fresh onions finely chopped
1 tbsp. poppy seeds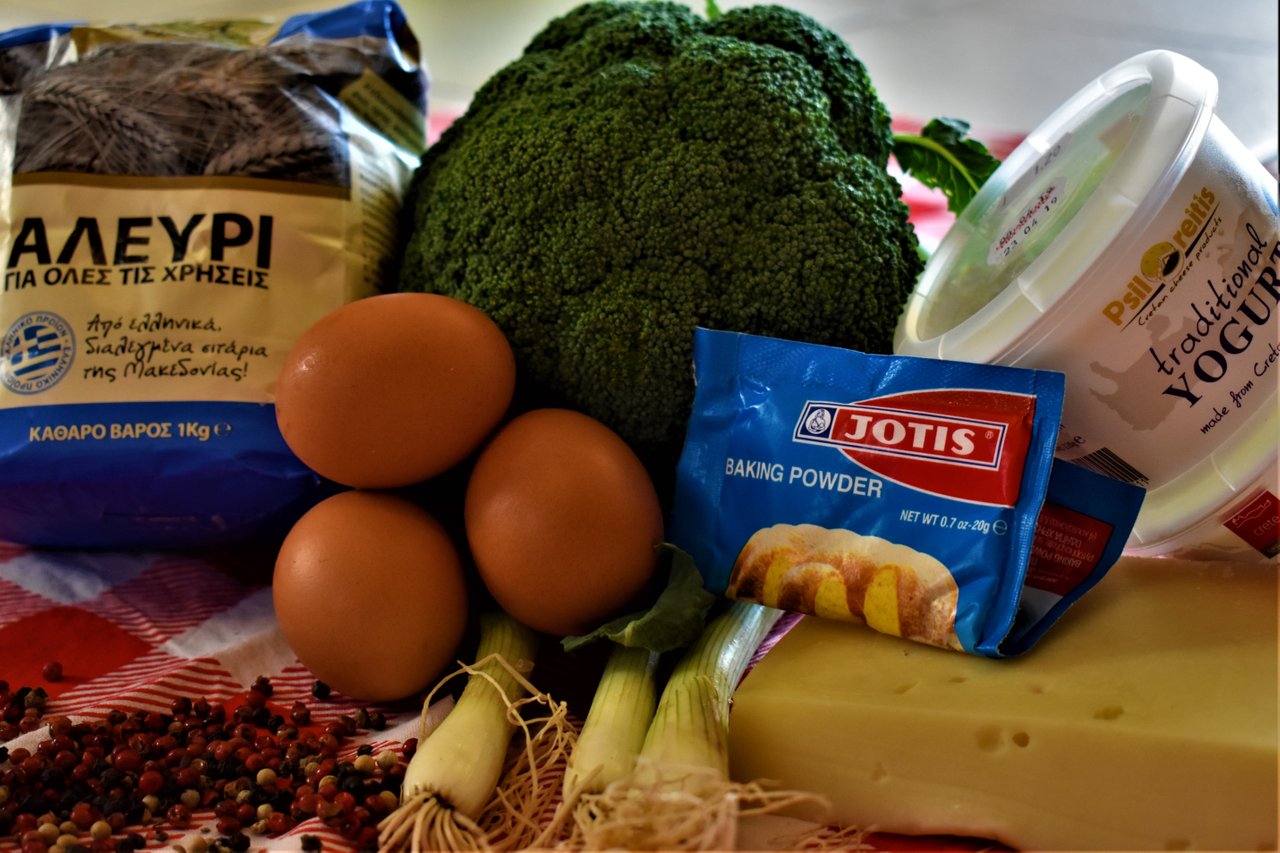 First, preheat the oven at 180-Celsius. Then boil the broccoli for 5 minutes and cut all the green small "trees" at the top of it, drain them very well on absorbent paper and leave them aside. Then mix all the ingredients of team B with a fouet until the mixture becomes like a fluid gruel. Then mix the ingredients of the team A with a wooden ladle and at last pour the mixture of team B and the broccoli and continue stirring with your hands until it becomes a sticky soft dough. Before you put the mixture in the cake pan, butter it and rinse some flour on it, in order to come off very easily when it is baked and ready. At last, put the mixture in the cake pan and put some fresh finely chopped onions and some poppy seeds on the top for decoration and extra aromas.
Bake for 45-60 minutes. When you get it out of the oven leave it in the pan for a quarter of an hour to settle down and then take it out of the cake pan and don't cut it until it cools completely.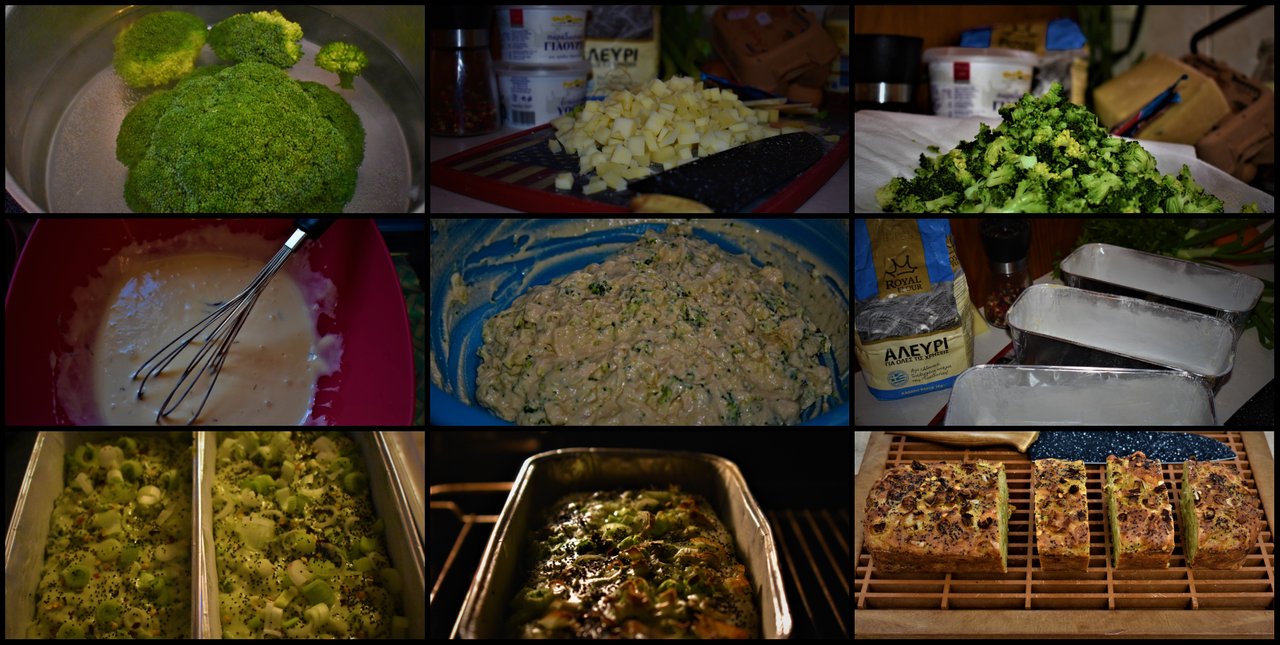 ---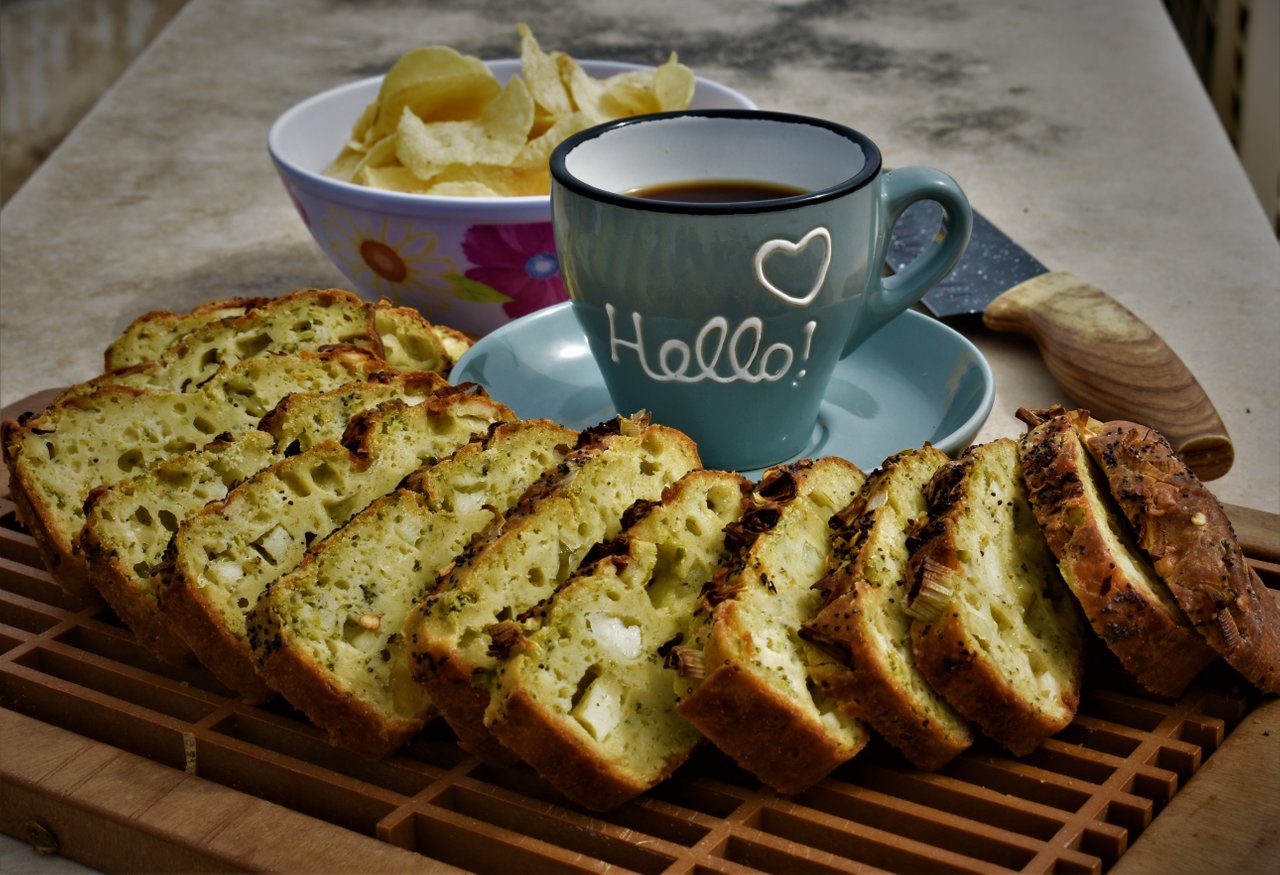 This savory cake is a very healthy snack you can put in your bag and consume it at your work during the break or even at the steet while you walk. Today I consumed it as breakfast with some cream cheese, at the balcony of my room with my friend who has helped me with the photoshoot. It was a cloudy but very peaceful morning!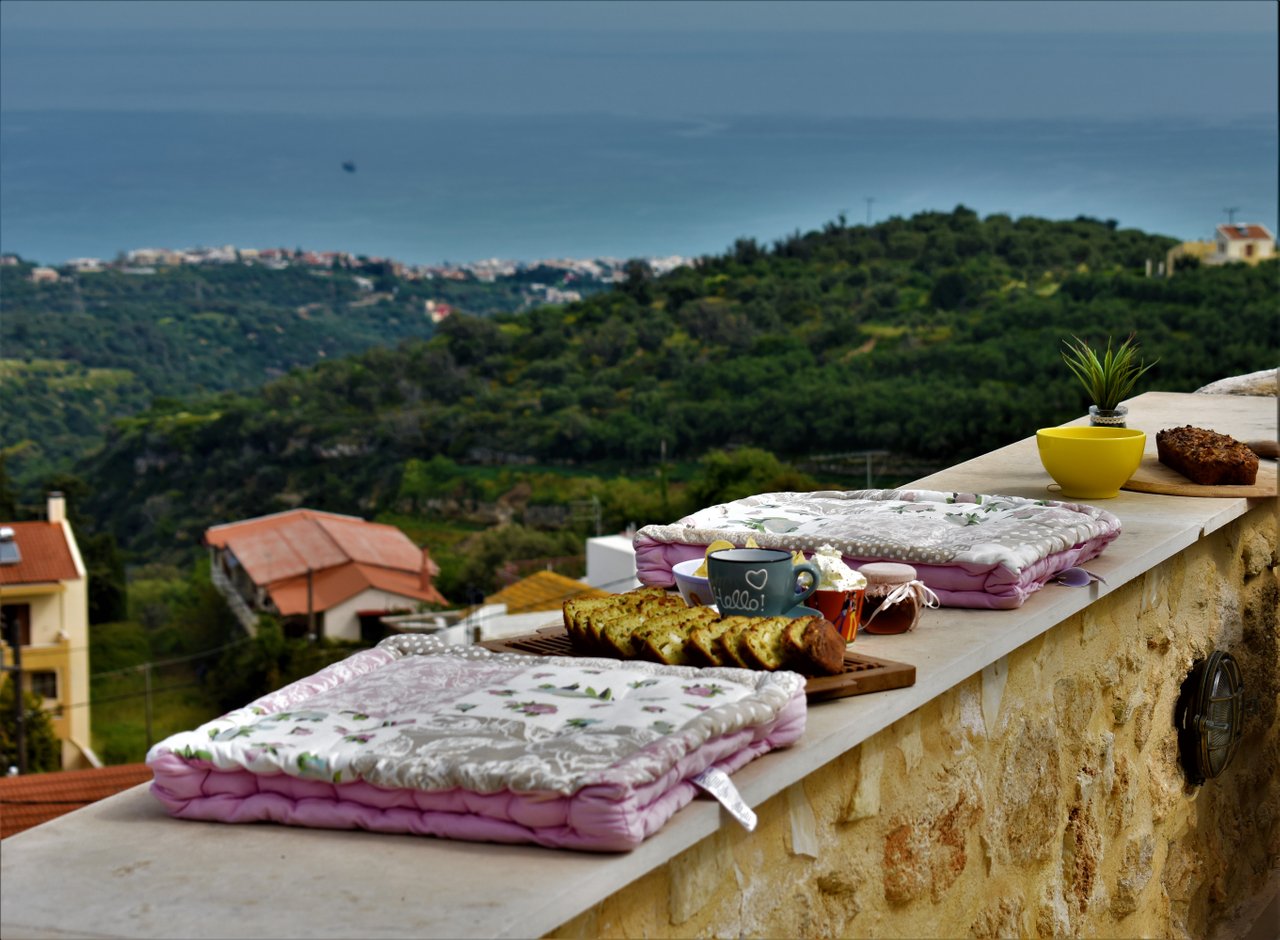 When I was younger and I was still living with my parents my mother always trying to encourage me to eat broccoli in order to get the precious vitamins that it offers to our body. I was refusing to eat till the age of 16 and she was hiding it in small quantities in food and pies. When I was a rebellious teenager everytime I was finding hidden broccoli in food and pies, I was yelling loud to her and she was patiently responding to me that Brocolli is a superfood and contains twice as much vitamin C as an orange and calcium as a glass of milk, helping children build stronger bones. But back then I was ignoring her nutritional advice and I was eating only junk food and meat.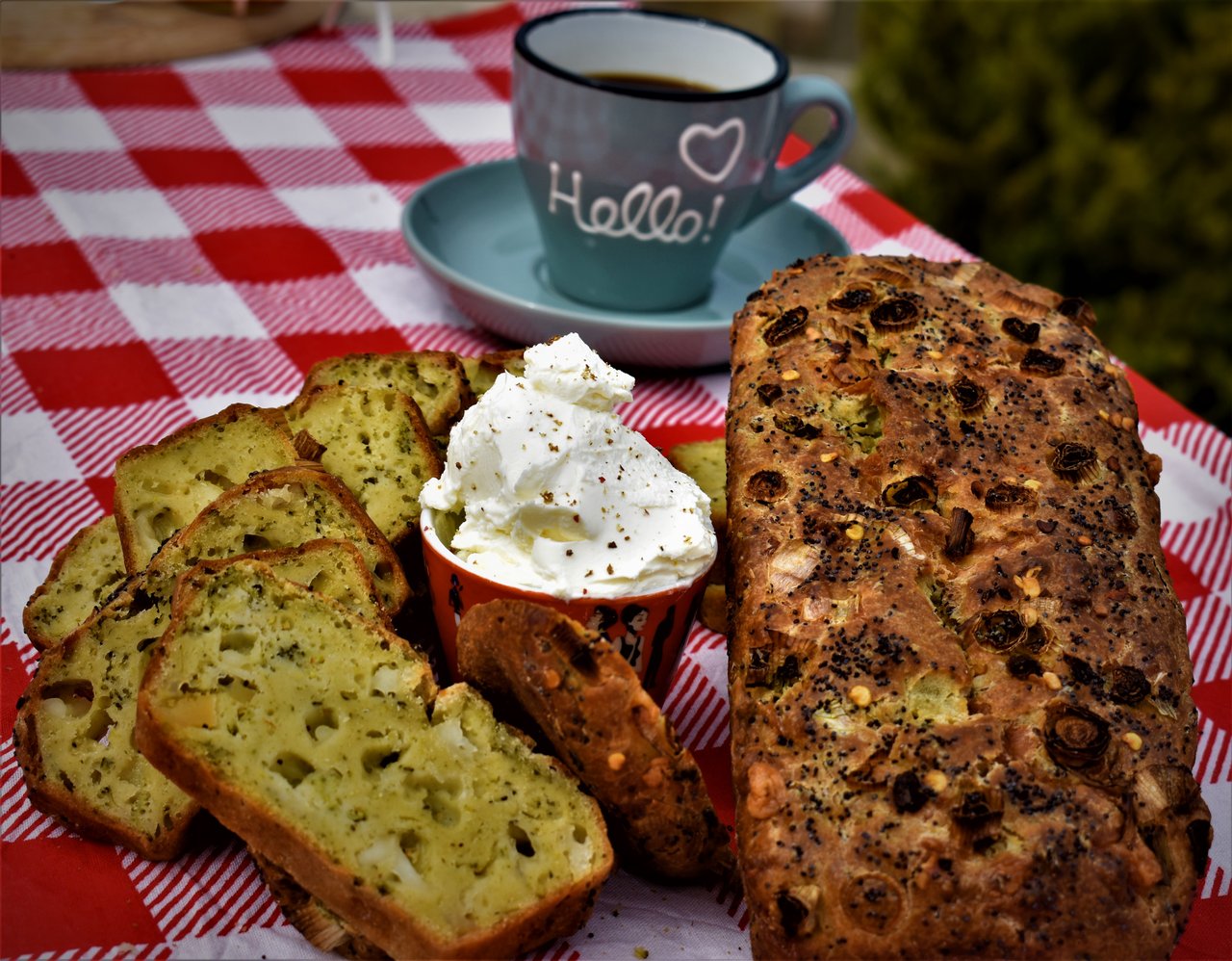 Today I have grown up and I try to be careful with my diet cause some small health issues have started to emerge. Today I am the one that hides broccoli and other valuable vegetables in my food and I am thinking how right my mother was back then. I hope my children will be wise enough and listen to my nutritional advices and eat many vegetables and fruits starting at their young age.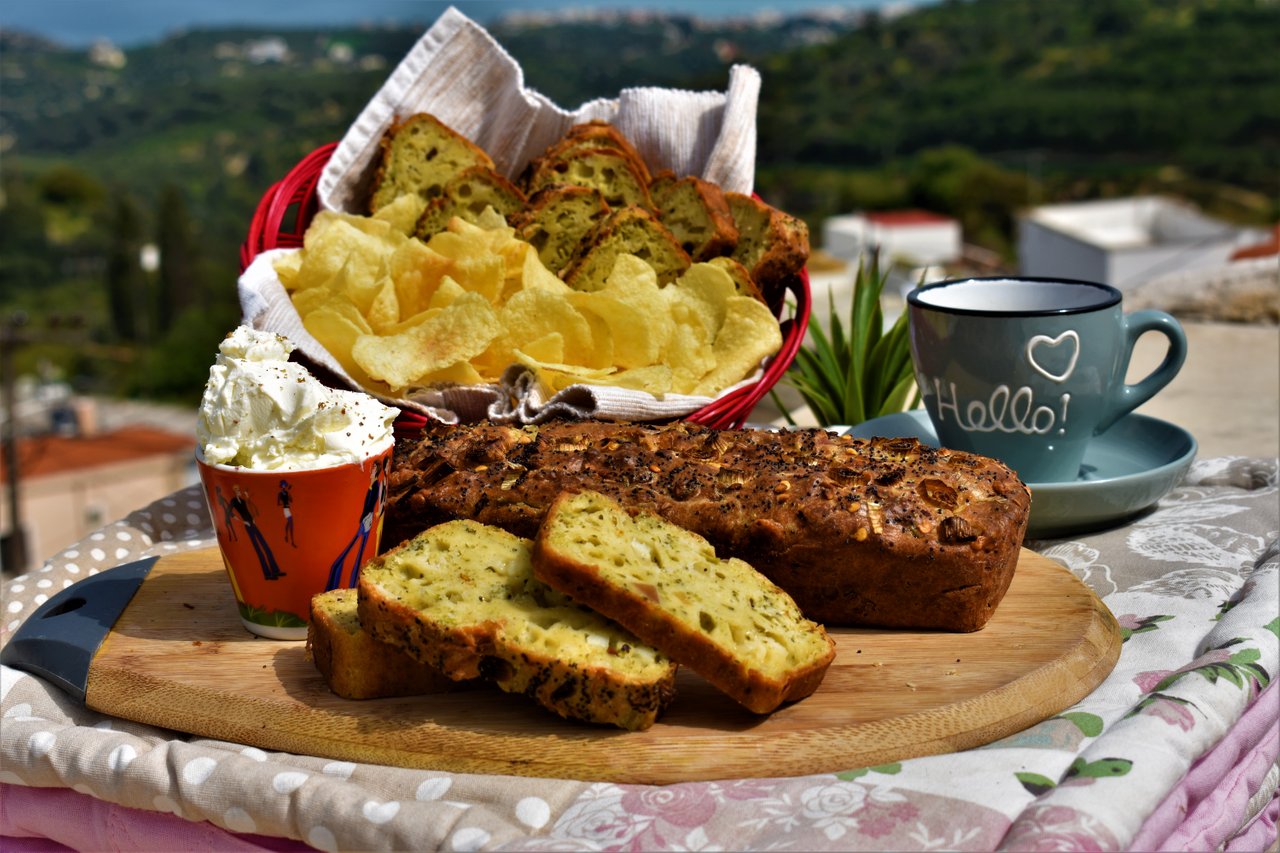 That was it for today.. I hope I wasn' t too long. I like to add in my food posts, except beautiful pictures, memories and feelings also.
See you all on my next post.