Hello steemit today I am here again with a food recipe post and I will represent you one of the most popular summer greek foods which is also very healthy because it contains a lot of vegetables, spices and herbs and it is called "Yemista" . In a free translation the greek world yemista means rice stuffed vegetables.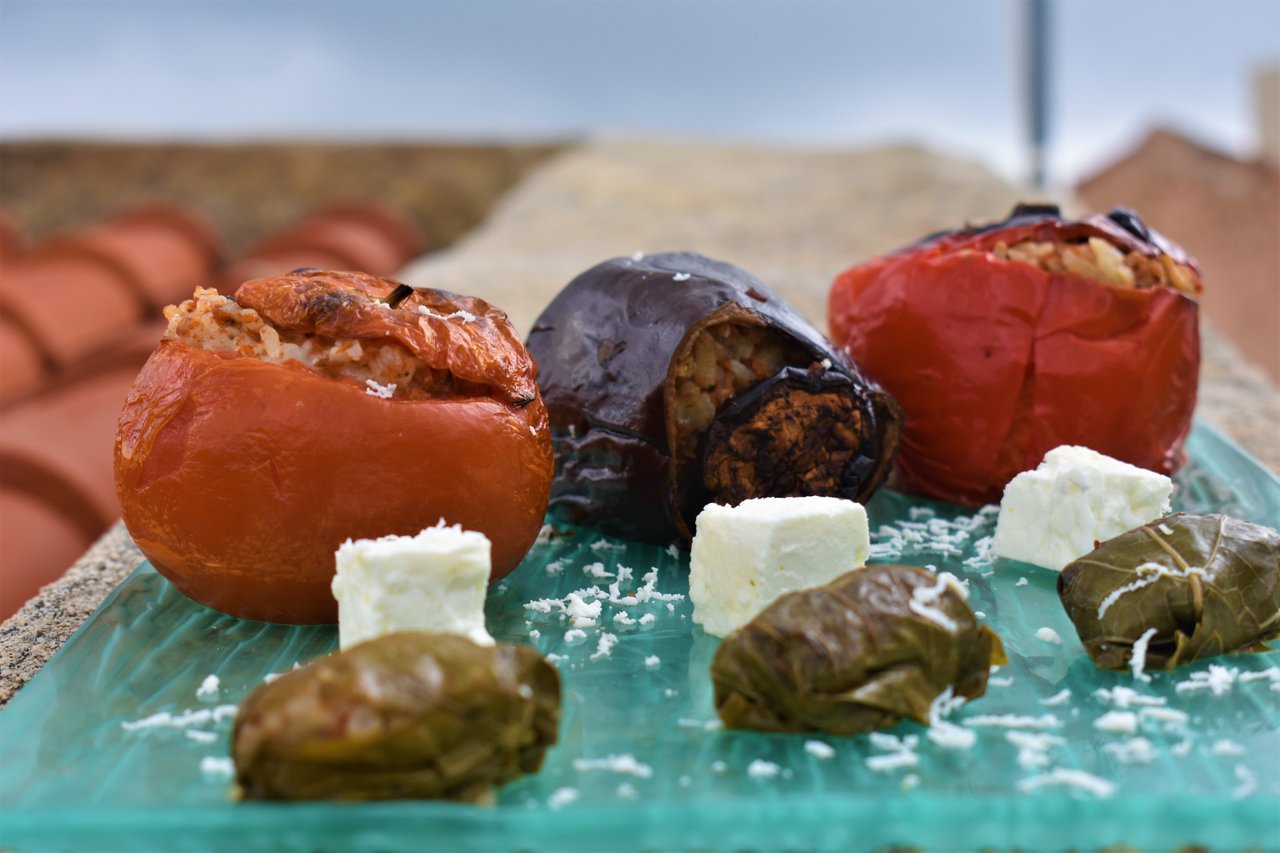 Yemista is one of those foods that everyone is impatient to get out of the oven, always accompanied by fresh bread and feta cheese. It can awaken in me homemade memories, warmth and relaxation so it is not a coincidence that many chefs call it comfort food. I always remember my father sitting with patience at our balcony's table, filling the vegetables with rice and a lot of love. Next thing I remember that every time the pan was getting out of the oven the kitchen was changing to a battlefield. My sister was grabbing the stuffed red tomatoes, my brother the zucchinis, and my mother was "diving" with bread in the sauce. I was always waiting patiently and as soon as they were all disappeared, I was getting a fork and eat the rice and the potatoes that has been thrown to be baked in the sauce. And the happiness I feel can not be described in words ...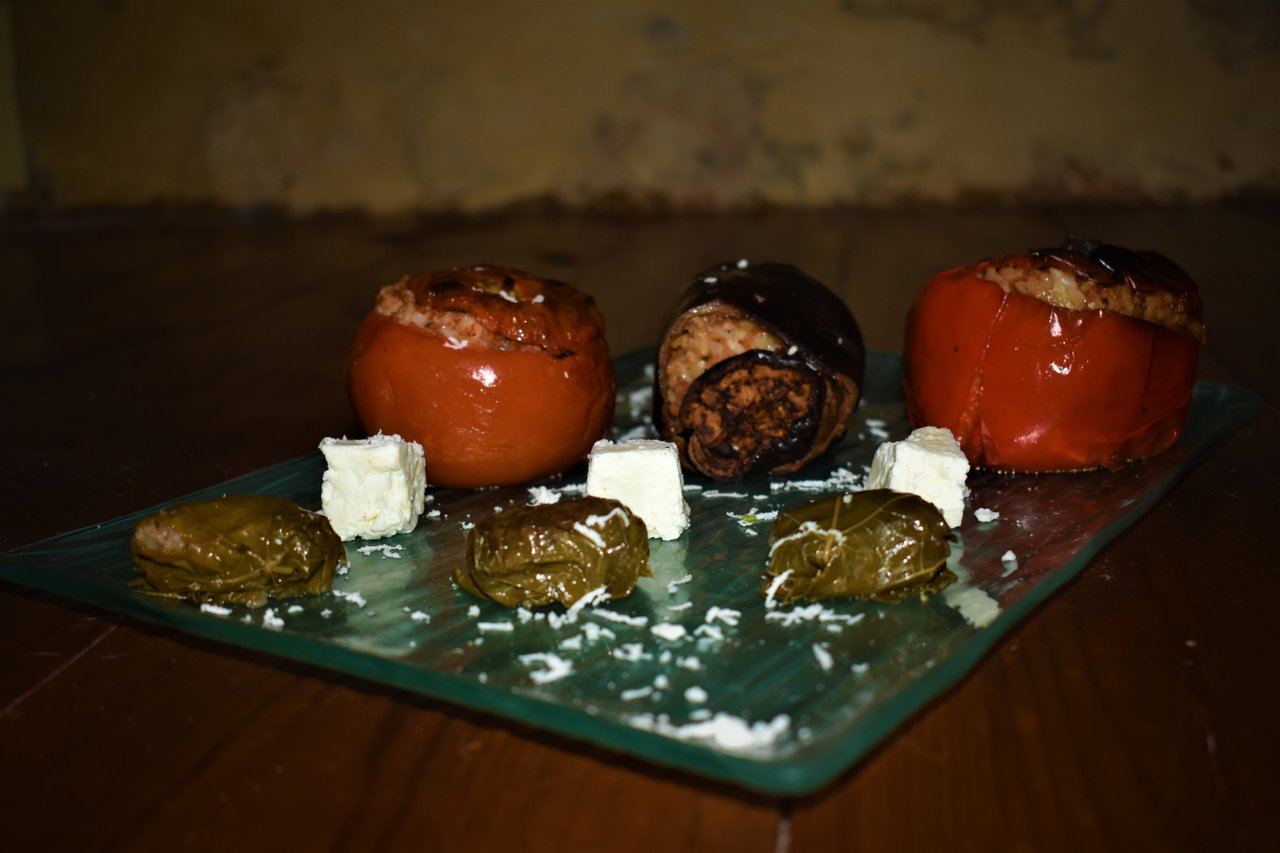 The vegetables most people use for this delicious dish are mainly tomatoes and green peppers but we can also use other vegetables as well such as zucchinis , eggplants, potatoes and every vegetable that can be emptied in order to fill it with the rice stuffing. The 3 green oblong finger food that you see in the pictures are vine wrapped vine leaves filled with rice stuffing which most of the times, is simply made of rice and herbs, combined with the flesh that we have removed from our vegetables. However, there are also recipes which filling materials contains minced meat . In our recipe, we preferred the rice filling, which is the traditional filling for the "Yemista. The type of rice we use must be rich in starch. So, we pick a rice like Glace or Carolina.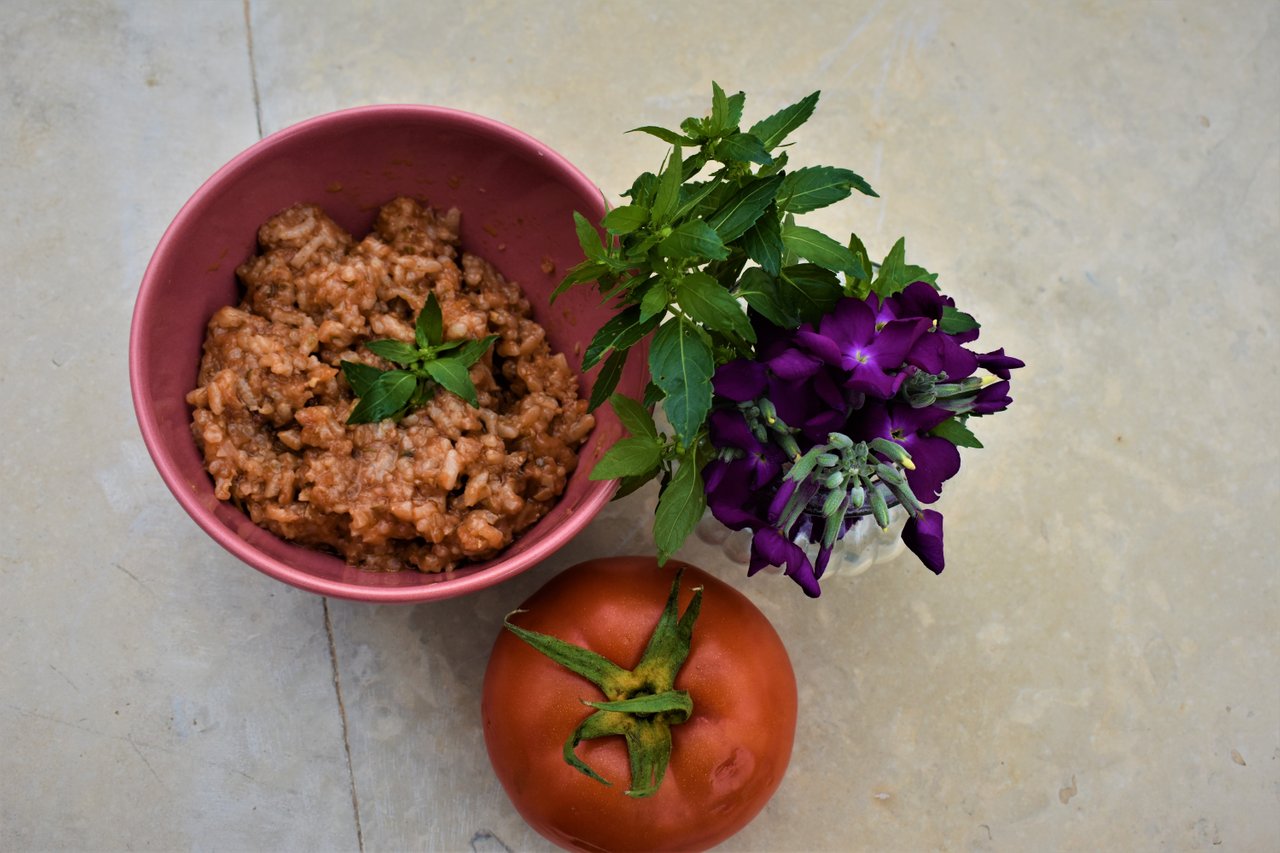 RECIPE
6 tomatoes
4 zucchinis
3 eggplants
1 bunch of parsley
1/2 bunch of mint
3 onions
3 potatoes
Rice Carolina (1/2 tbsp for each stuffed and 1/2 cup for the pan)
1/2 cup of oil
oregano
2 cloves of garlic (optional)
Method of preparation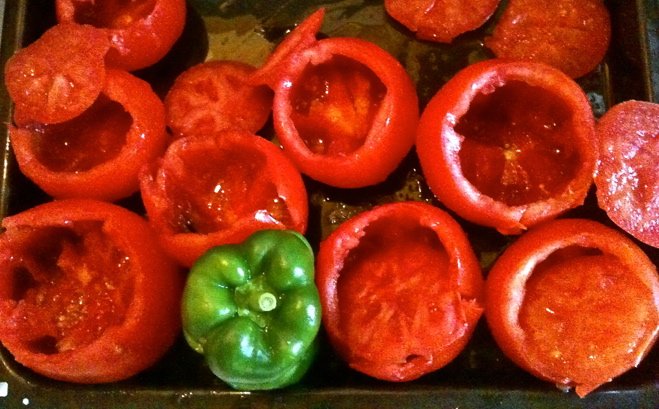 Wash the tomatoes very well and cut the top of them, creating a "lid" then with a spoon empty the tomatoes, the peppers, and the zucchinis. In a blender add the flesh of the tomatoes, one pepper, the flesh of the eggplant, the onions, the mint, the oregano and the parsley. Then in the mixture of the blender add rice and mix with a spoon. Now that the stuffing is ready fill the empty vegetables up to 3/4 and throw the potatoes cut in cubes in the pan with the stuffed vegetables. At last pour the oil in the pan mixed with the juice of a tomato. Bake at 180oC until the vegetables are cooked and softened.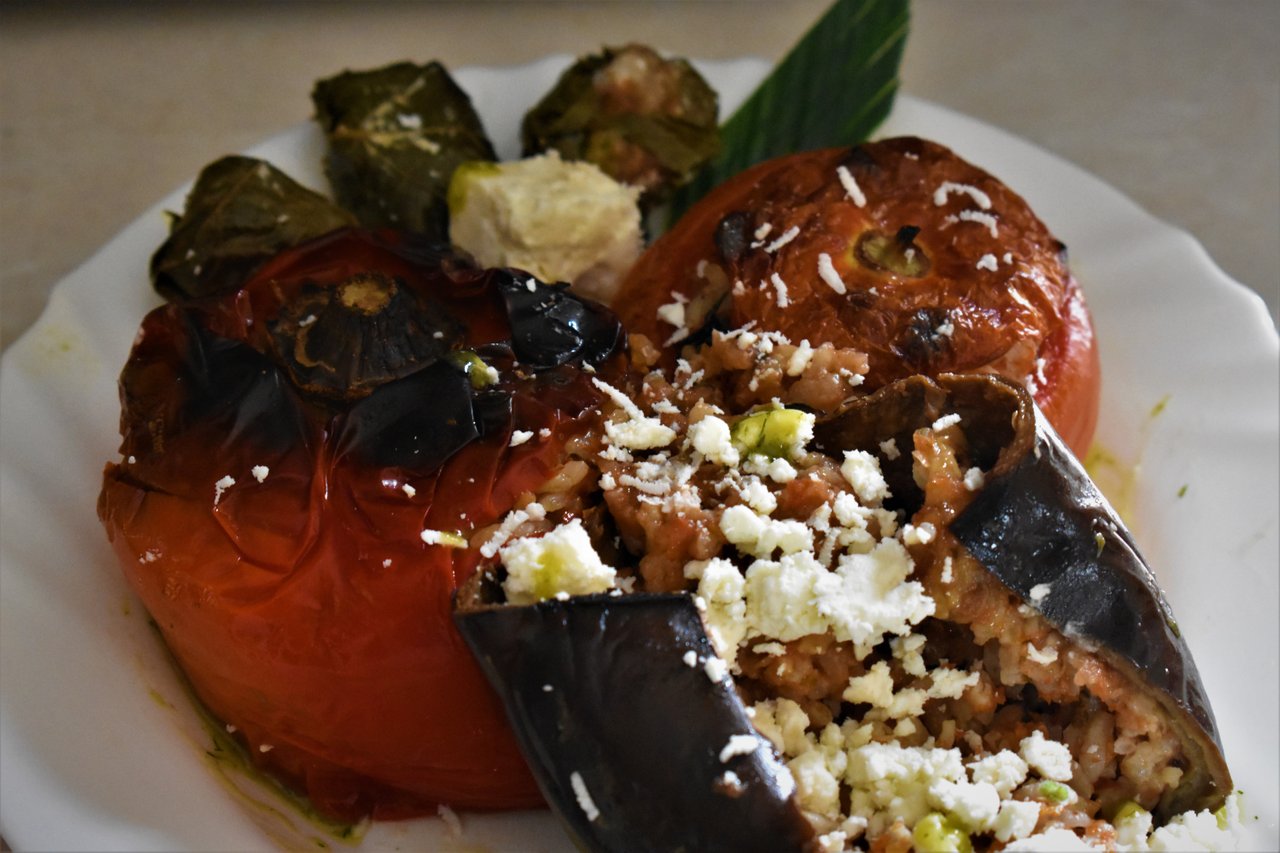 Yemista is a sacred food. You can not make it when you're in a hurry or when you're in a bad mood. In order to make them, you must put a lot of affection and those who will eat it, their heart will definitely be filled with love. Another very important factor to be 100% sure that you will succeed with the yemista is to find ripe vegetables and tomatoes must be real red, juicy and soft. So those who live in countries with cold weather and limited sunlight, unfortunately you are not able to feel the original experience of eating real juicy vegetables and foods like yemista unless you go on vacation at Mediterranean countries and taste our healthy and delicious diet. The second choice you have is to buy imported air vegetables which have been cut within 1-3 days but they are extremely expensive. So this summer come in Greece for real Mediterranean gastronomical experience.
Those that you have access to real and ripe vegetables you must definitely try to make this food by your own but don't forget the love. ;)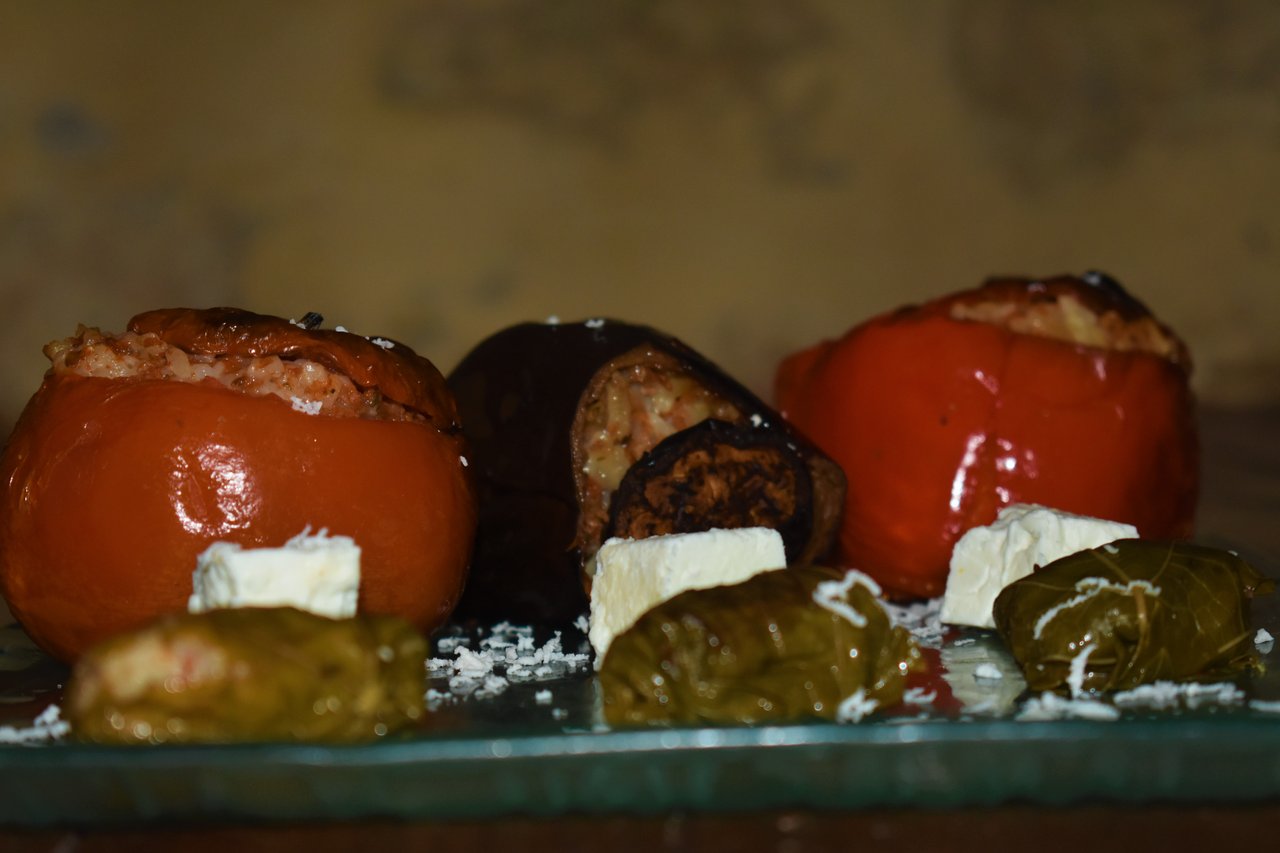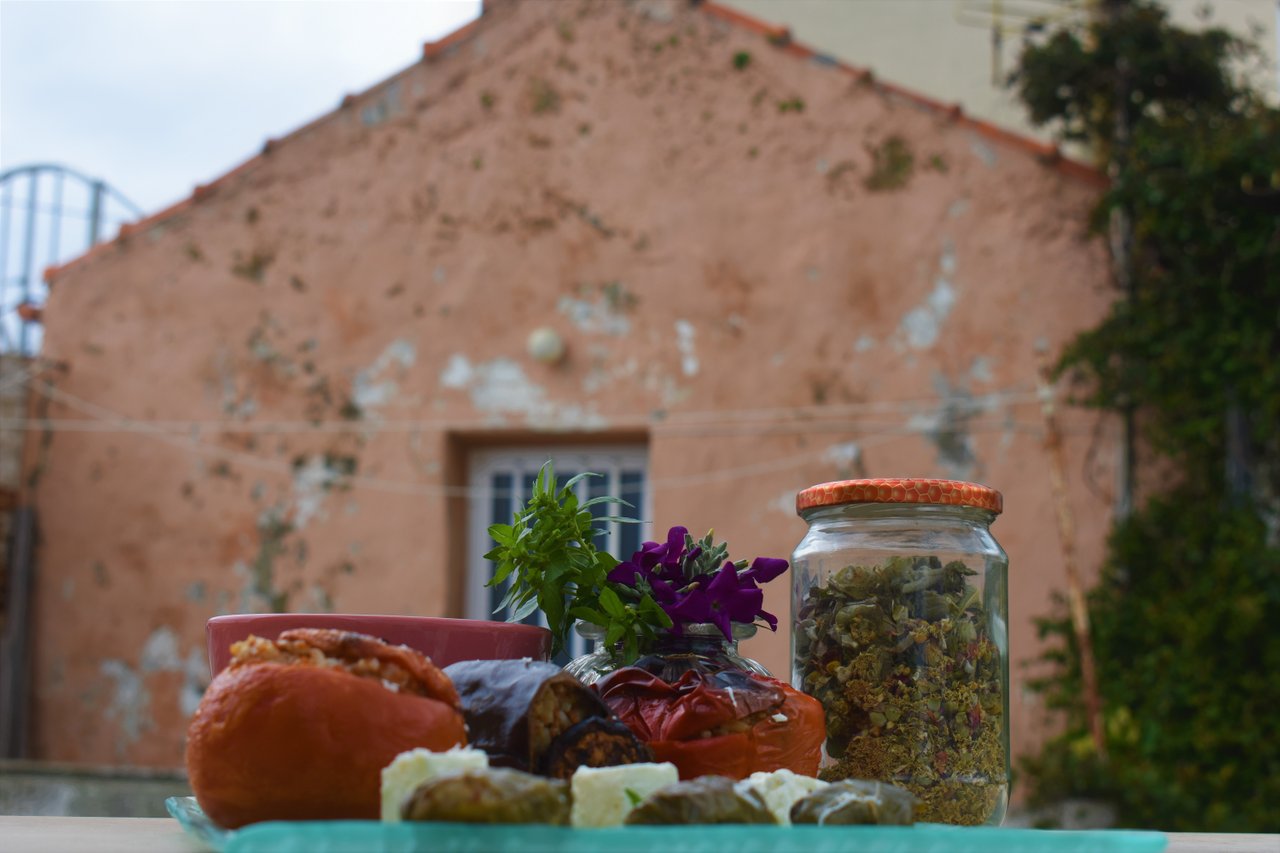 Two years ago I had done a similar post like this with yemista on steemit. I am so happy observing the differences of the old post with this one. The pictures were awful and the text was very careless. In these 2 years I have update my photographic equipment and I have read a lot of texts on steemit and that have helped me in writing. I am very grateful that I discovered steemit and I entered in a whole new world of opportunities, learning and having creative time with myself.
Me and my dog Lisa want to thank you for visiting our post. for more food posts follow @skywaystelios.