Hello steemit . Today I am back again with a food post and I am making a traditional Cretan hot soup. It is a very simple soup with very few ingredients which my mother was making the cold evenings of the winter for dinner. Also every time I wasn't feeling well, mainly when I had stomachic problems, she was giving me this soup as a medicine. Yesterday I had a very bad day. I was sick and I was throwing up from the moment I got up from bed until late at night until I took 2 sedatives and I managed to sleep. Today thankfully I woke up much better but I was afraid of getting sick again and I didn't know what to eat until the phone rang and my mother offered ksinohontro as a solution for my bad stomach situation. Initially she called me to invite me to the sunday's family lunch but when I explained to her the situation she told me that she will boil ksinohontro for me in order not to eat the stodgy food that she had prepared for us. I told her that I was going to take the ksinohontro and cook it by my own because I wanted to photoshoot the process in order to make a food post.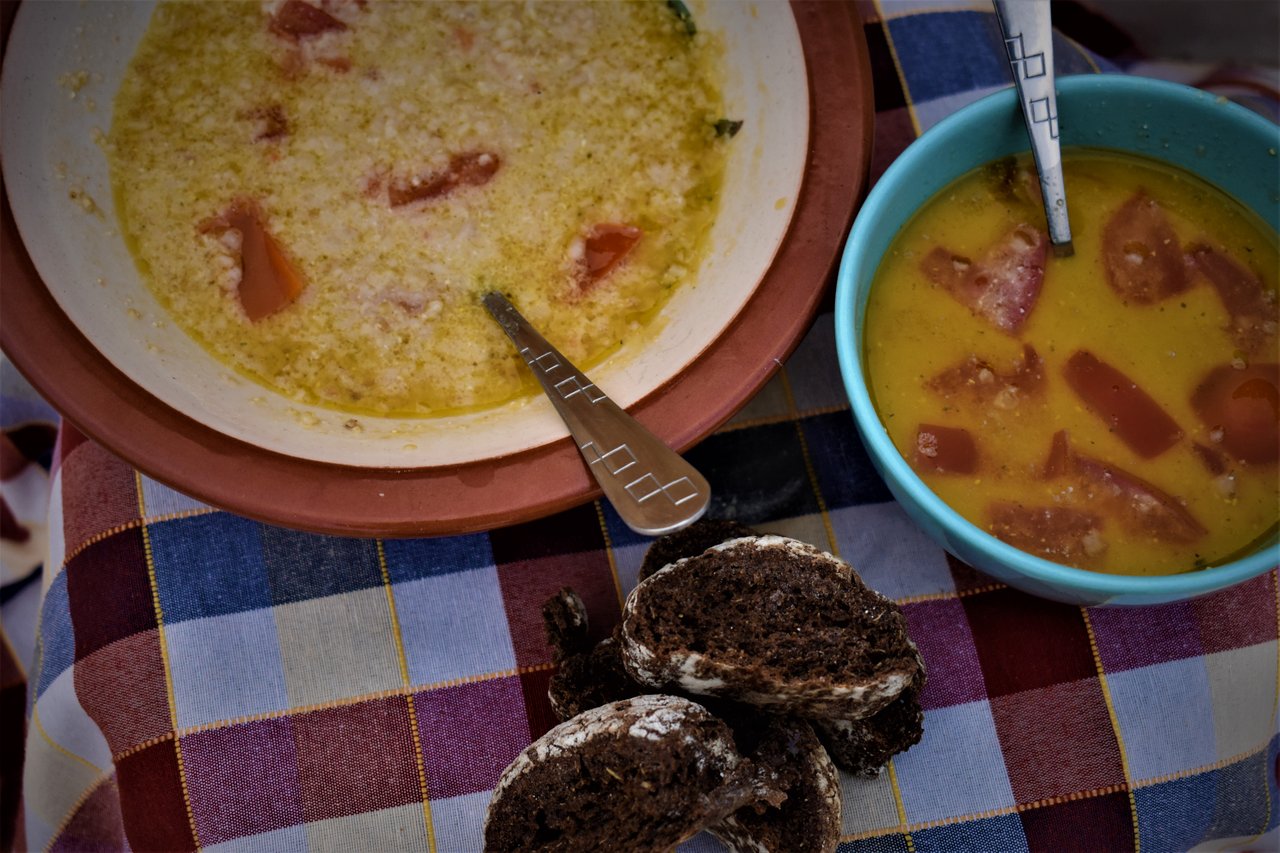 I am pretty sure most of you, even greek people, have never heard Ksinohontros before. The name of Ksinohontros consists of 2 worlds. The first one "ksinos" which means sour and "hontros" which means fat and the meaning is coarsely ground. You may have understand now that I am reffering to coarcely ground wheat mixed with sour milk. My ancestors were eating this the early times, my grandmother had told me that the years people didn't have electric power the milk was soaking up and the wheat was superfluous so they started to make ksinohontro to avoid the loss of the sour milk.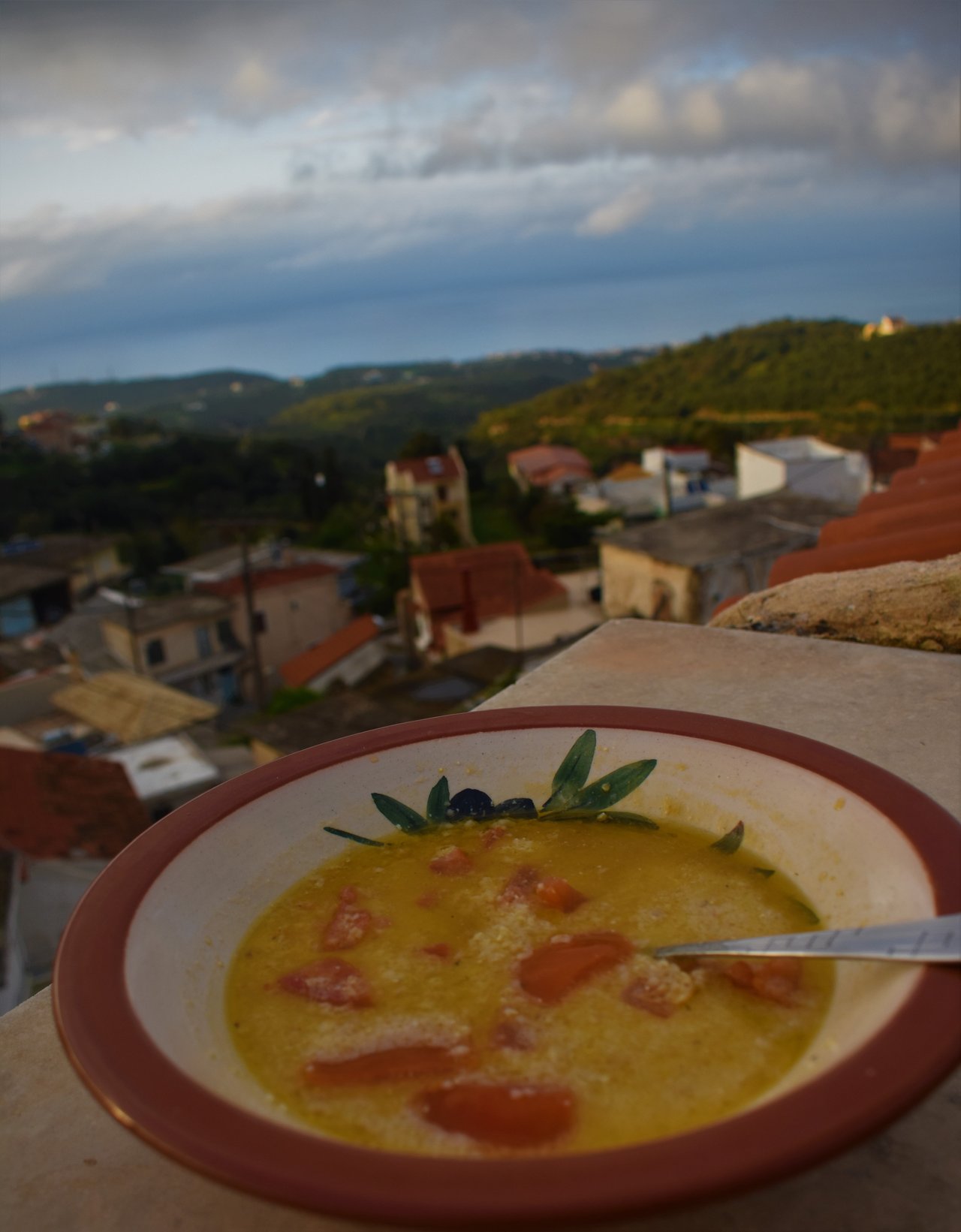 Ksinohontros is very rich in nutritional elements. It successfully combines protein from milk and unprocessed carbohydrates from the ground wheat it contains vitamins, trace elements, and metals. It also contains fiber and complex carbohydrates, and therefore has a lower glycemic index, raising blood glucose more gently. It also has strong antioxidant and anti-oxidants substances, such as selenium and vitamin E. From metal, it collects significantly more iron, zinc, manganese, phosphorus, magnesium, and potassium which is particularly rich nutritionally and it helps to control blood pressure.
source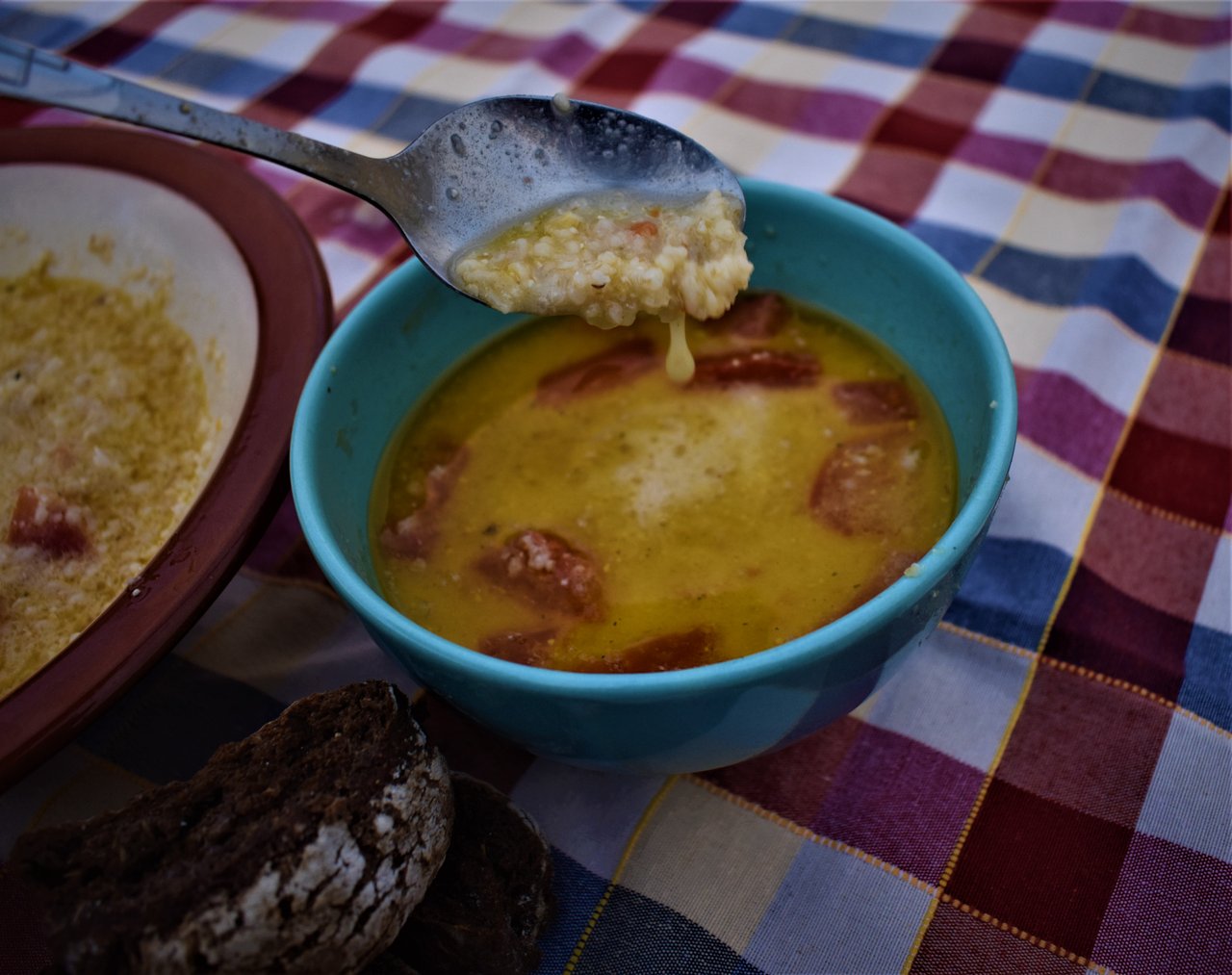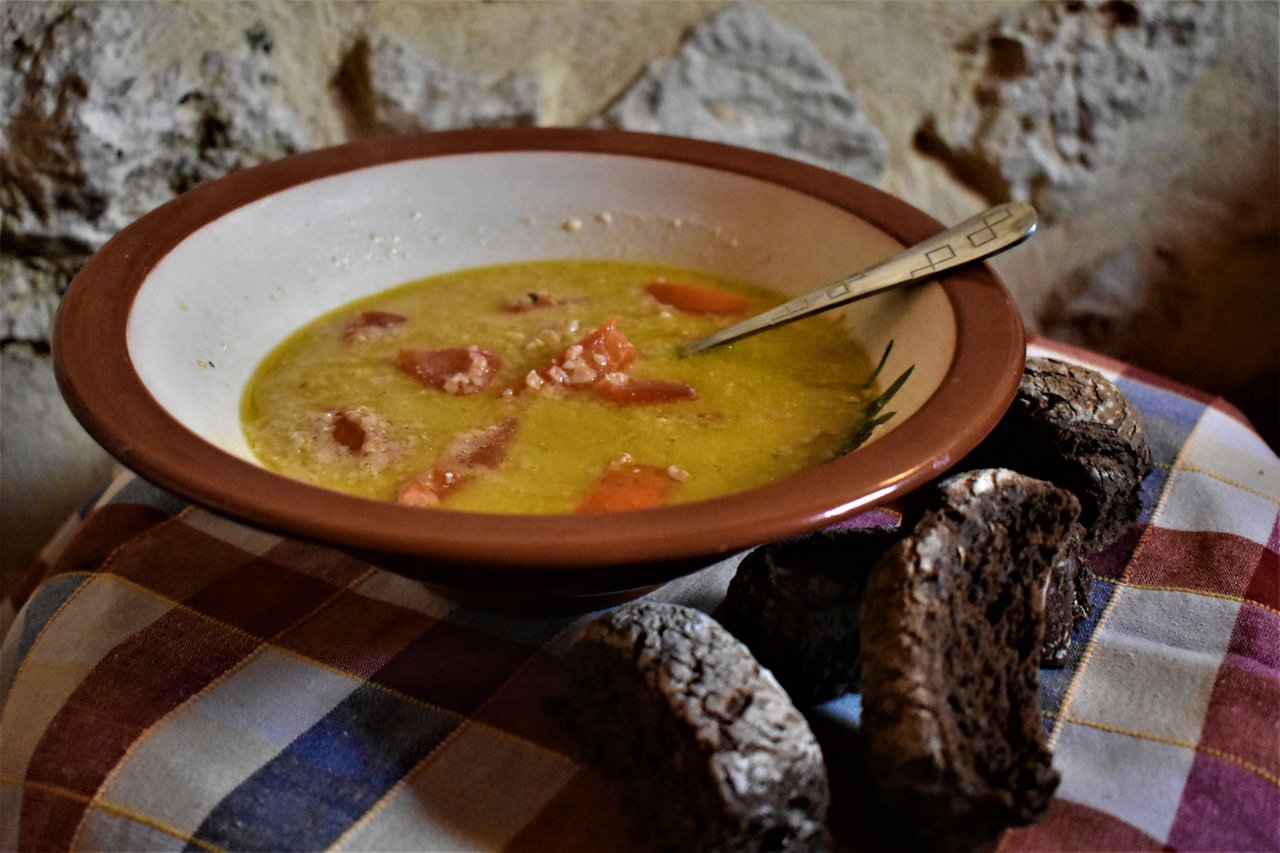 Ksinohondros soup except very healthy is also and very tasty. If you like sour flavors like me, you could love this food. The sour milk which ksinohontros contains works a dairy cream and the starch from the wheat helps the soup to become thicker and very tasty. You can use ksinohontros for various recipes or as a substitute of rice. Today I will show you the soup recipe
Ingredients
5 cups of water
½ cup or less of extra virgin olive oil
1 tomato cut into small pieces
1 tablespoon of fresh butter, preferably dairy butter
1 cup ksinohontro
Optionally, 1 cube of vegetables broth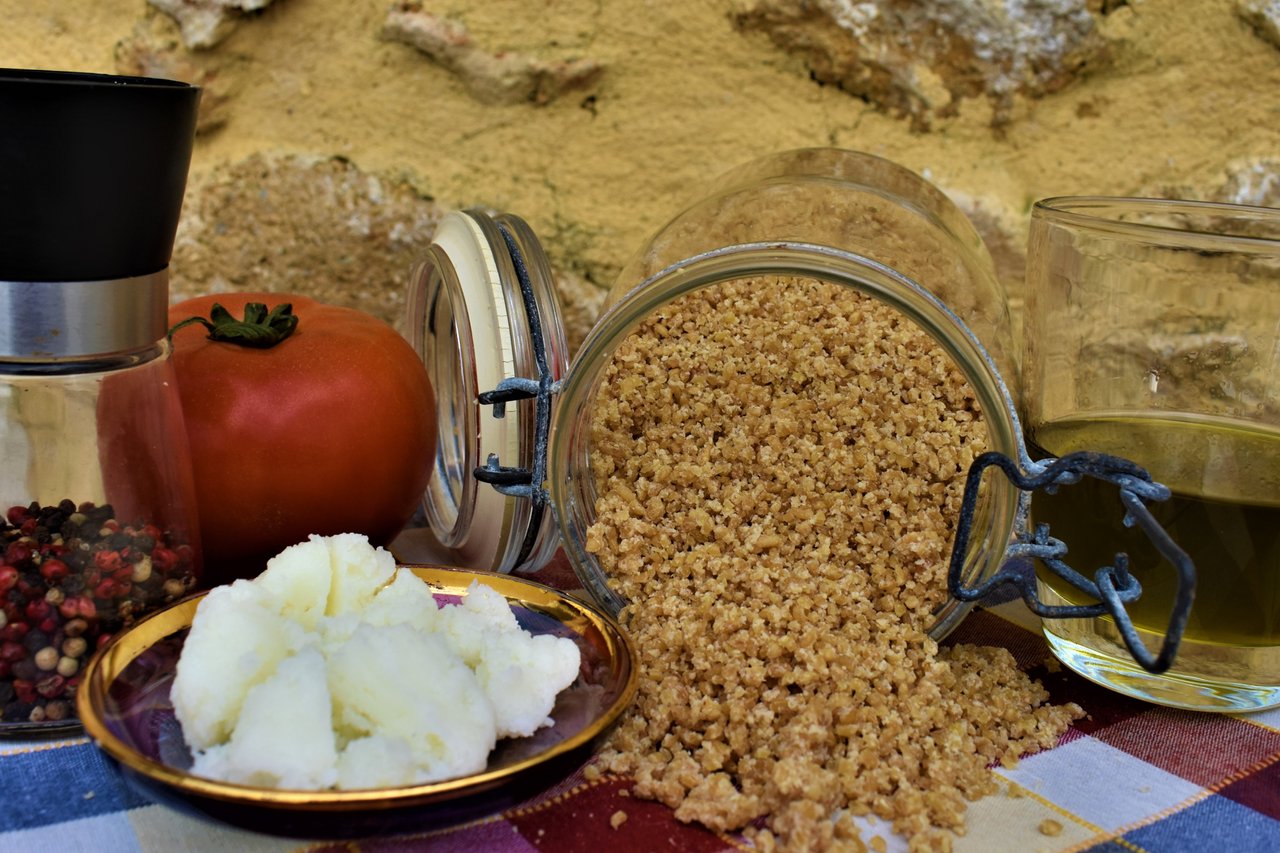 Put all the ingredients in a soup pot and let them boil slowly. Boil until the wheat is softened and the soup gets thicker. Now you can enjoy the hot soup that has warmed my heart many times till now.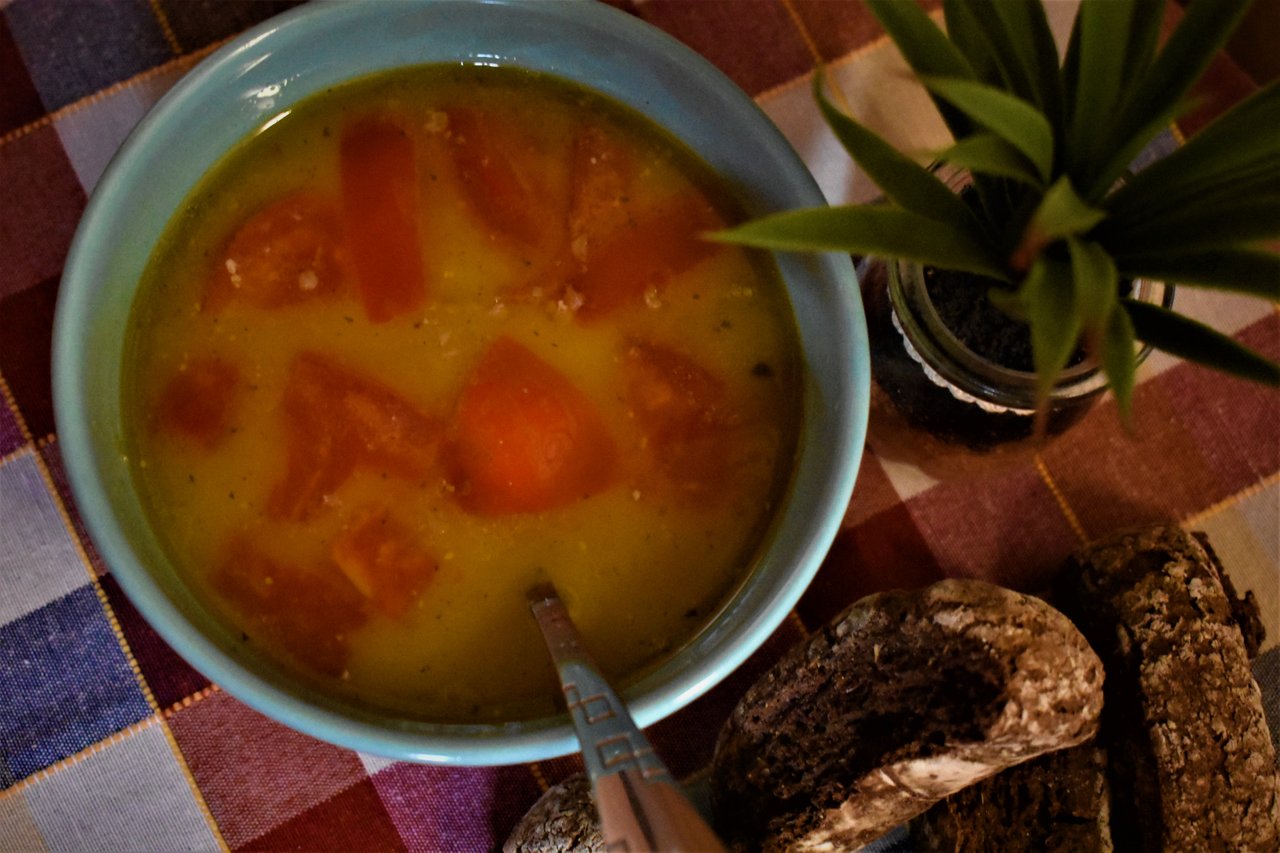 So thats it for today.. Thanks for stopping by. I hope you liked my food post..if you do you can follow me and I will make a lot of similar posts anytime soon. See you in the future!!!