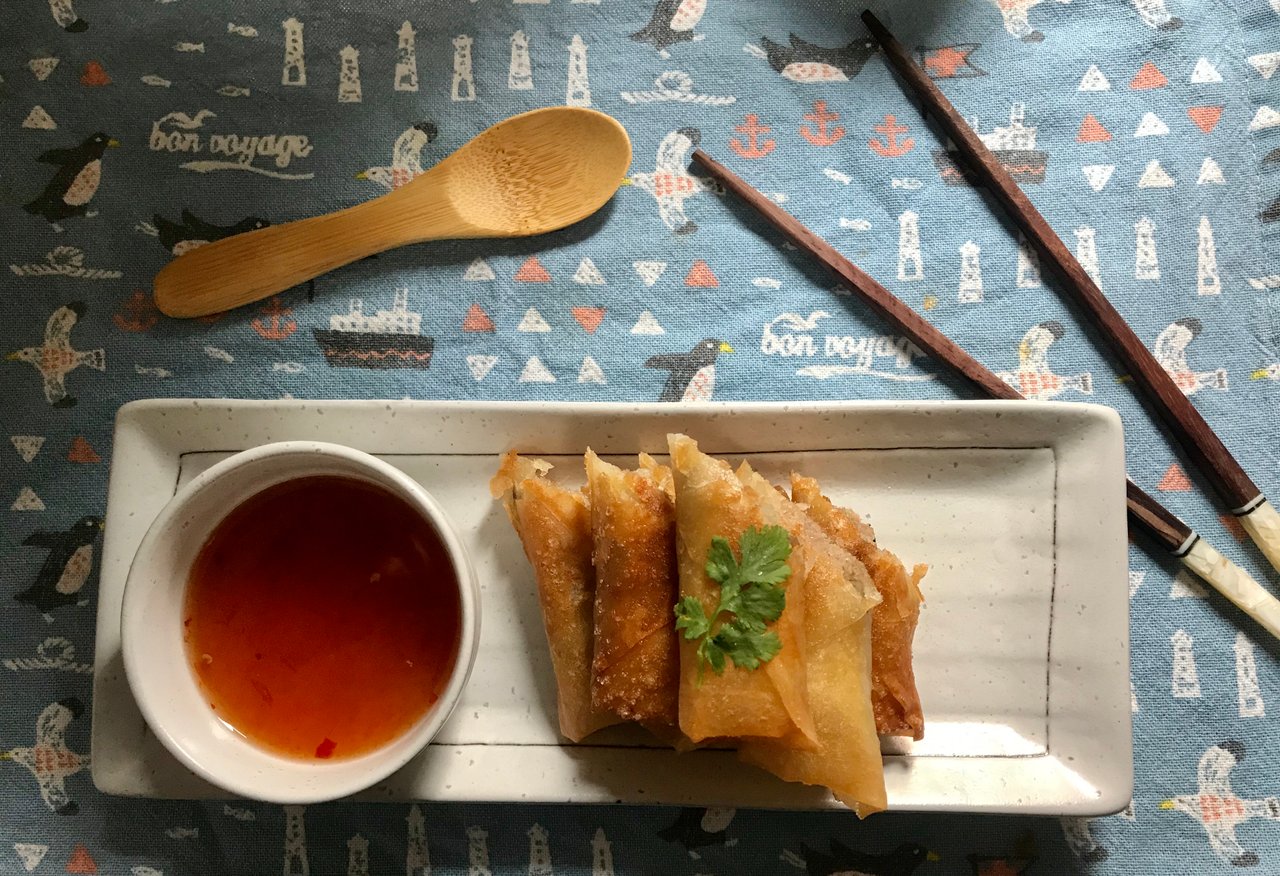 In this post I'd like to share a recipe for making crispy fried spring rolls. It's easy to make. Let's start.
Serves: 2-3 people
Preparation Method
Ingredients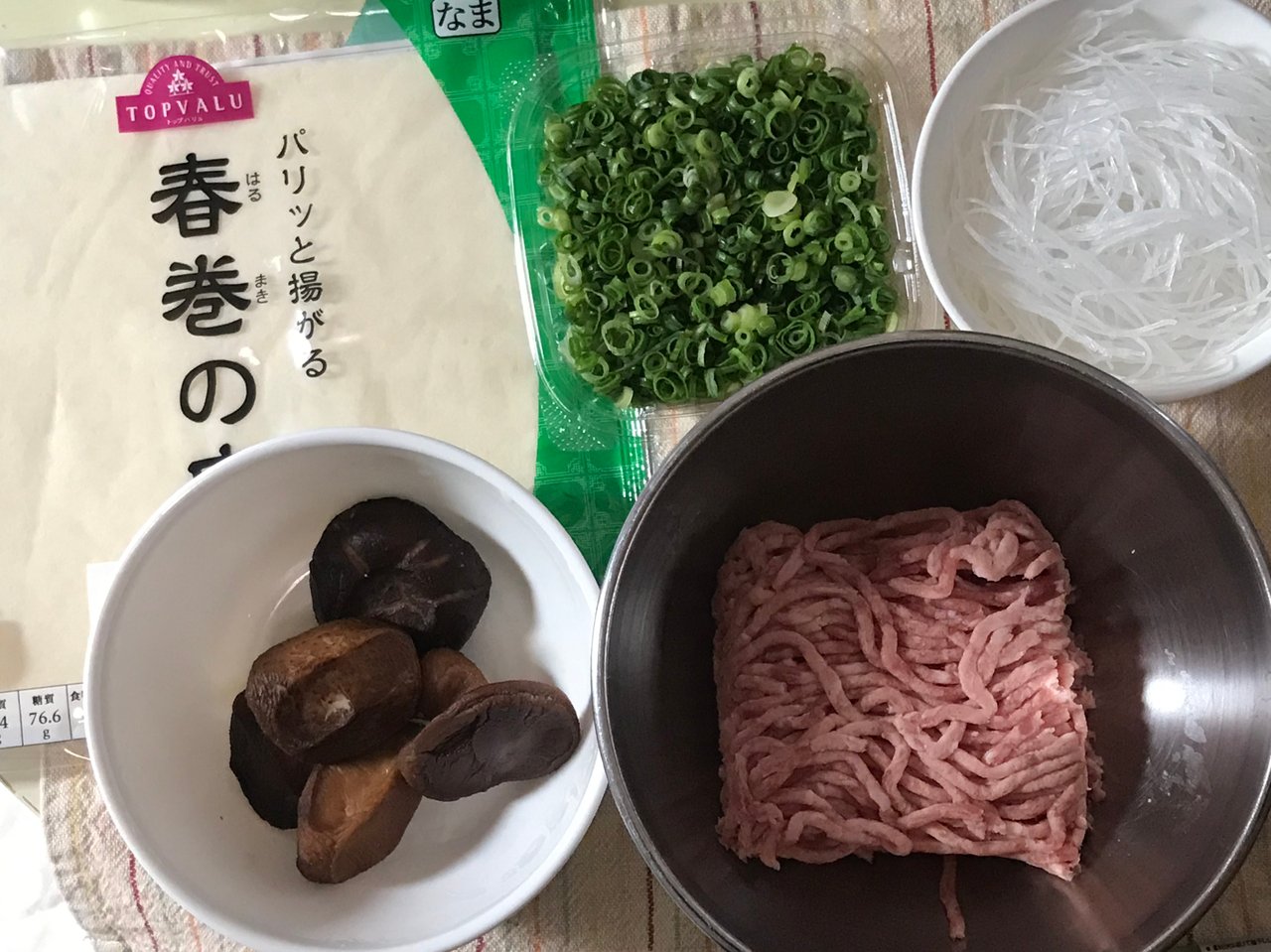 1.Minced pork, 200 grams
2.Cut Shitake mushrooms, 5
3.Cut green onions, 2
4.Vermicelli, 20 grams
5.Spring wrappers, 10
6.Oyster sauce, 1/2 table spoon
7.Soy sauce, 1/2 table spoon
8.Sugar, 1/2 tea spoon
9.Seasoning powder, 1/4 tea spoon
10.Frying Oil, 200 ml
11.Sweet chilli sauce
** Shitake mushroom and green onion should be cut into small pieces. Vermicelli should be cut to about 5 cm.
Directions for cooking filling:
1.Put minced pork in the bowl and add oyster sauce, soy sauce, sugar and seasoning and mix together.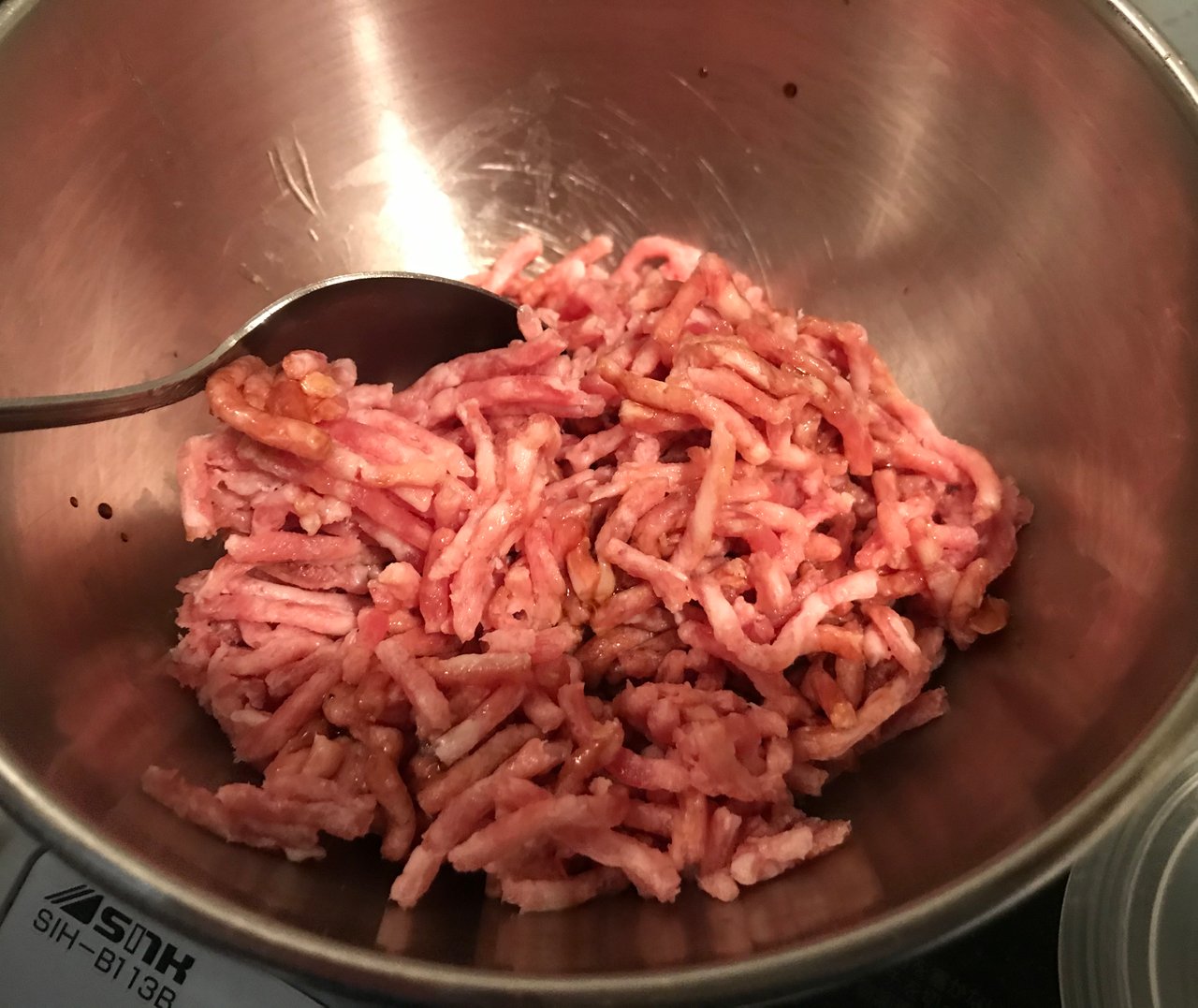 2.Add cut Shitake mushrooms, green onion and Vermicelli and mix together again.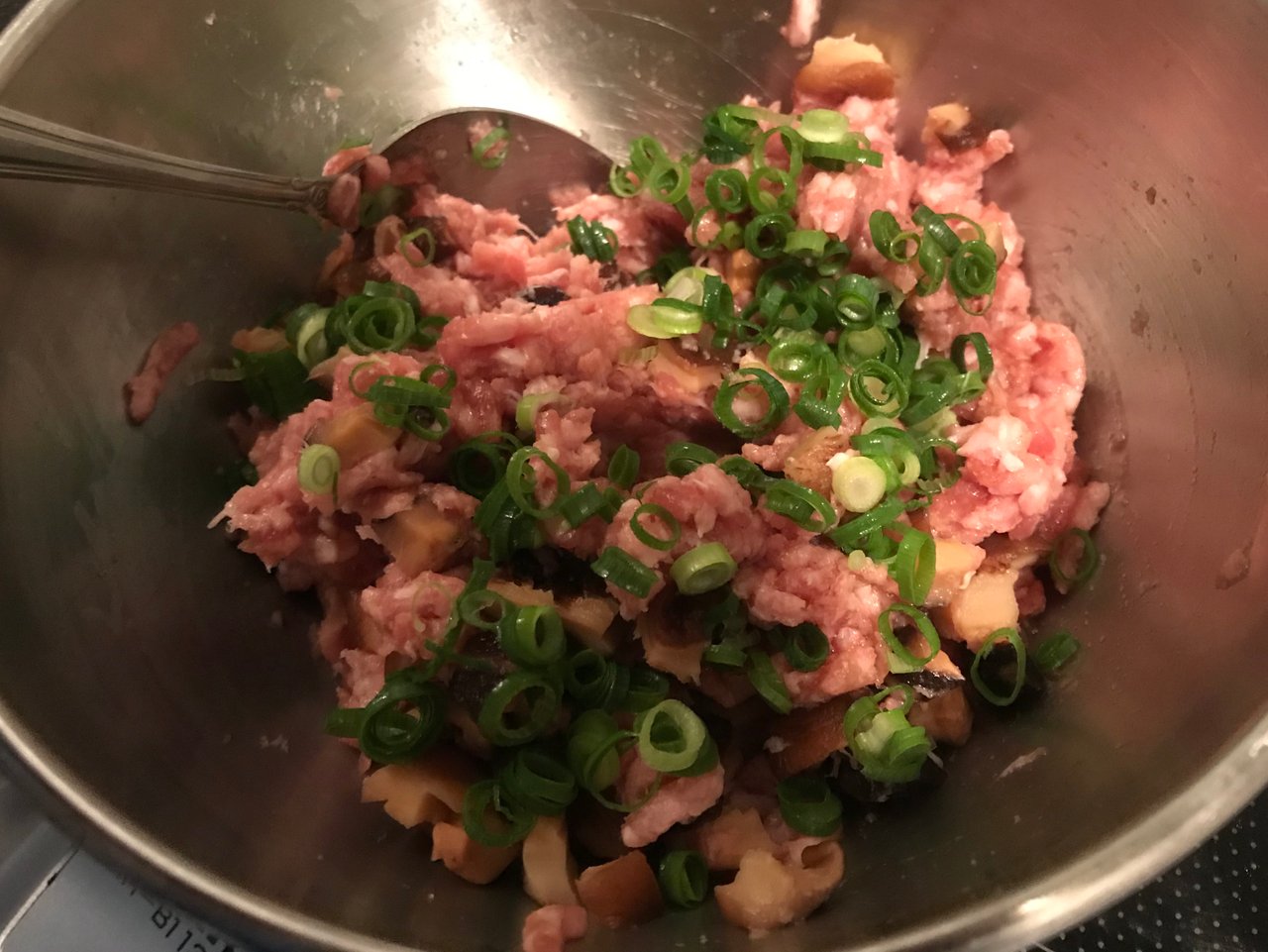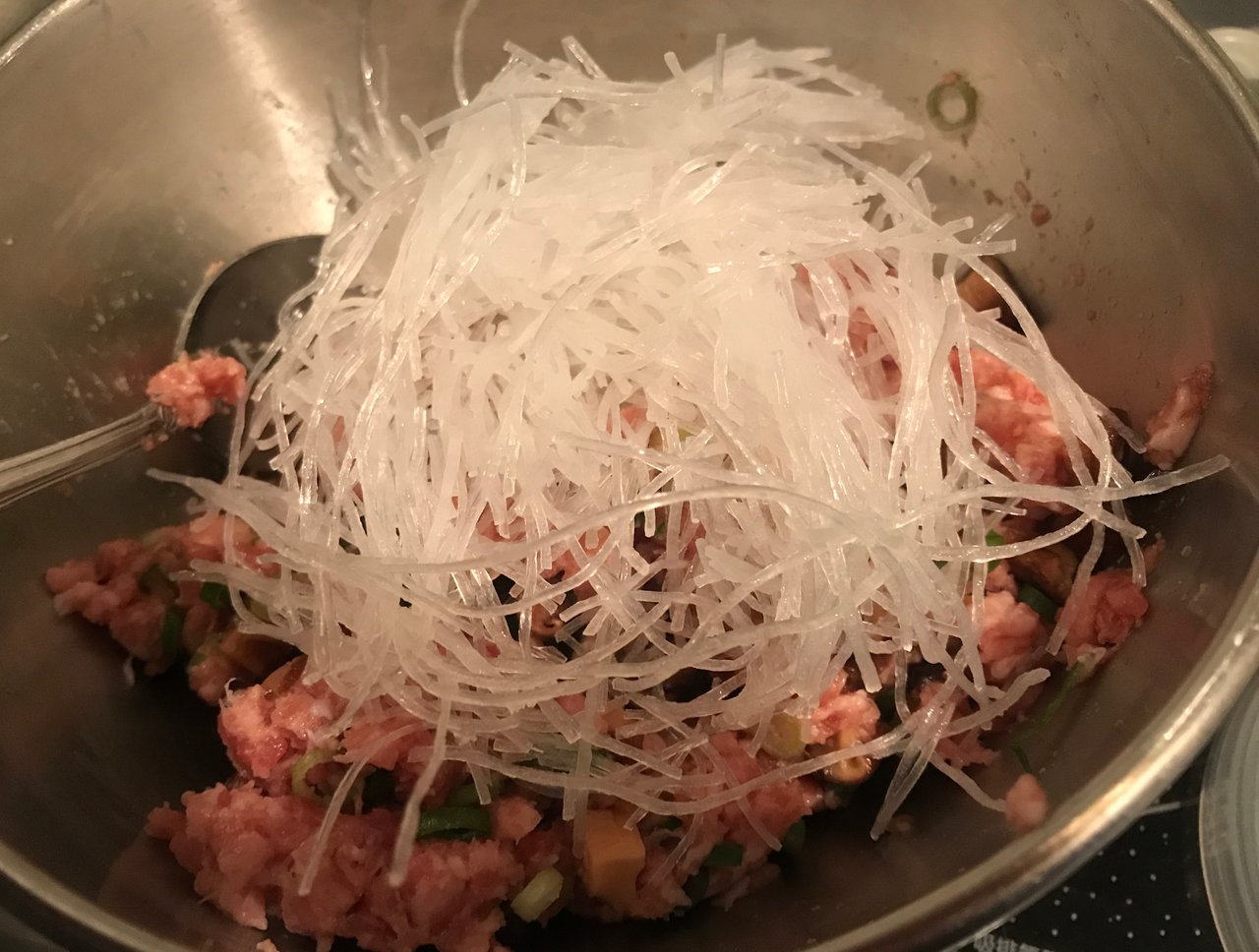 3.Keep in the bowl for a while.
How to make spring rolls:
1.Put spring wrapper on the plate.
2.Put filling on the spring wrapper as in the below picture.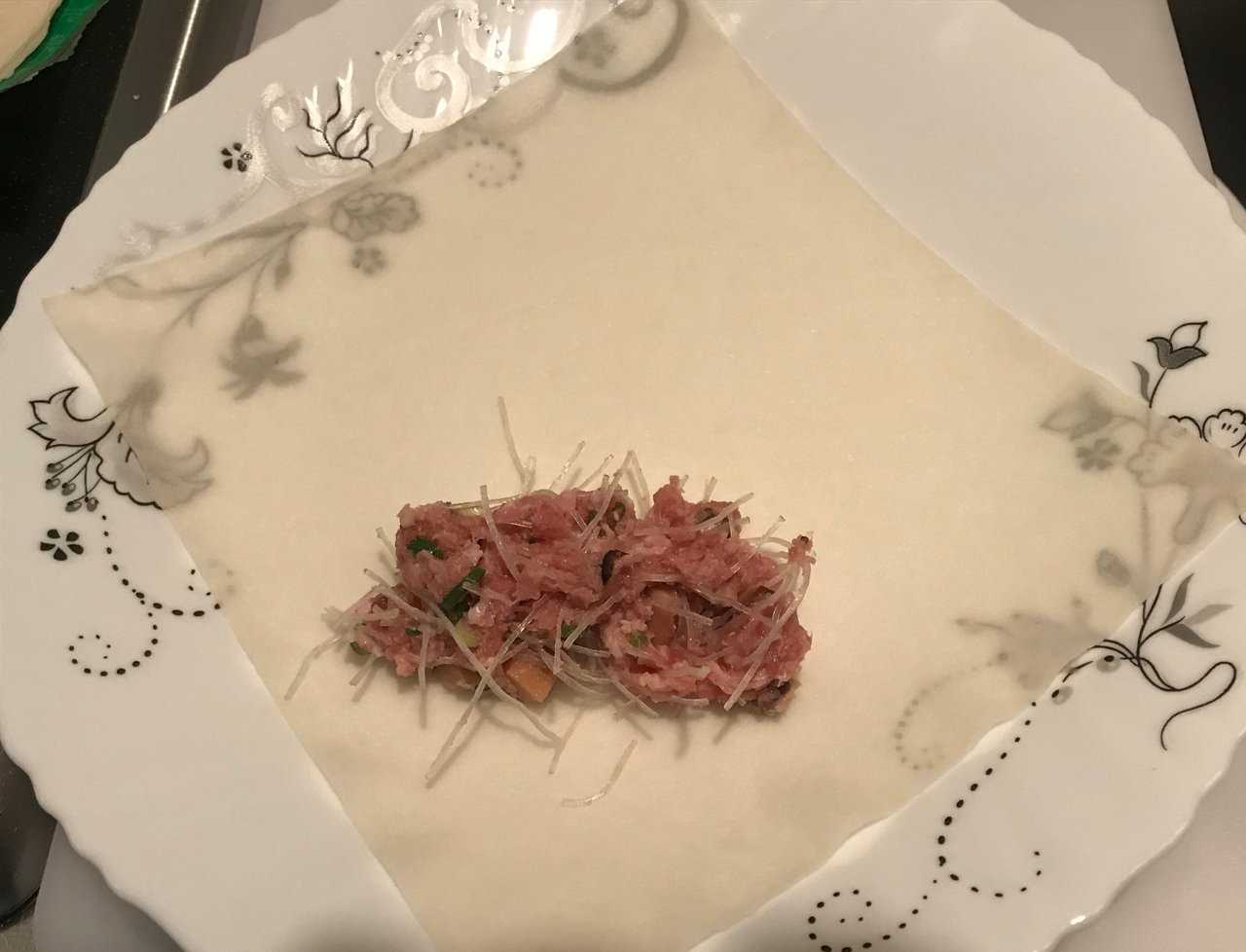 3.Wrap the spring roll and use water at the end to stick together.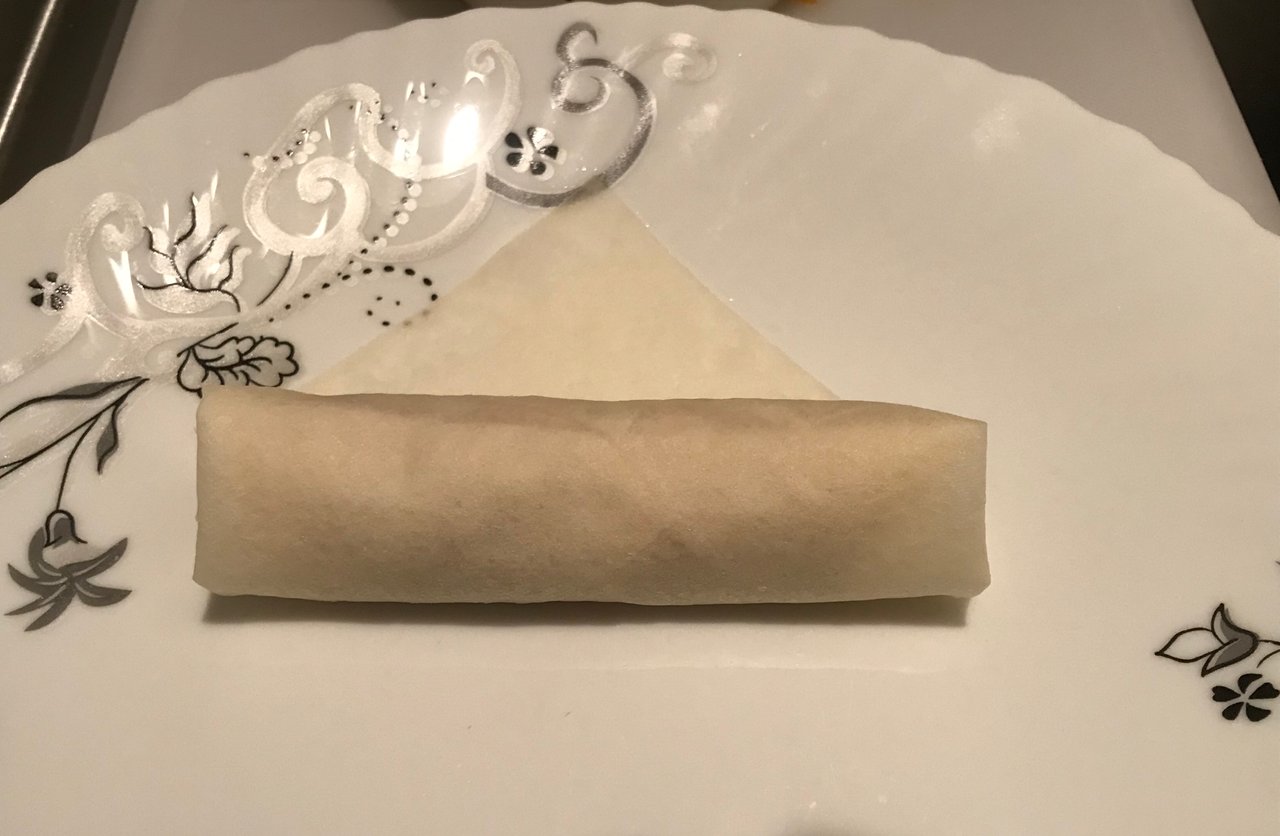 4.Put frying oil in the frying pan and heat the pan over medium-high heat until it gets to 200 celsius.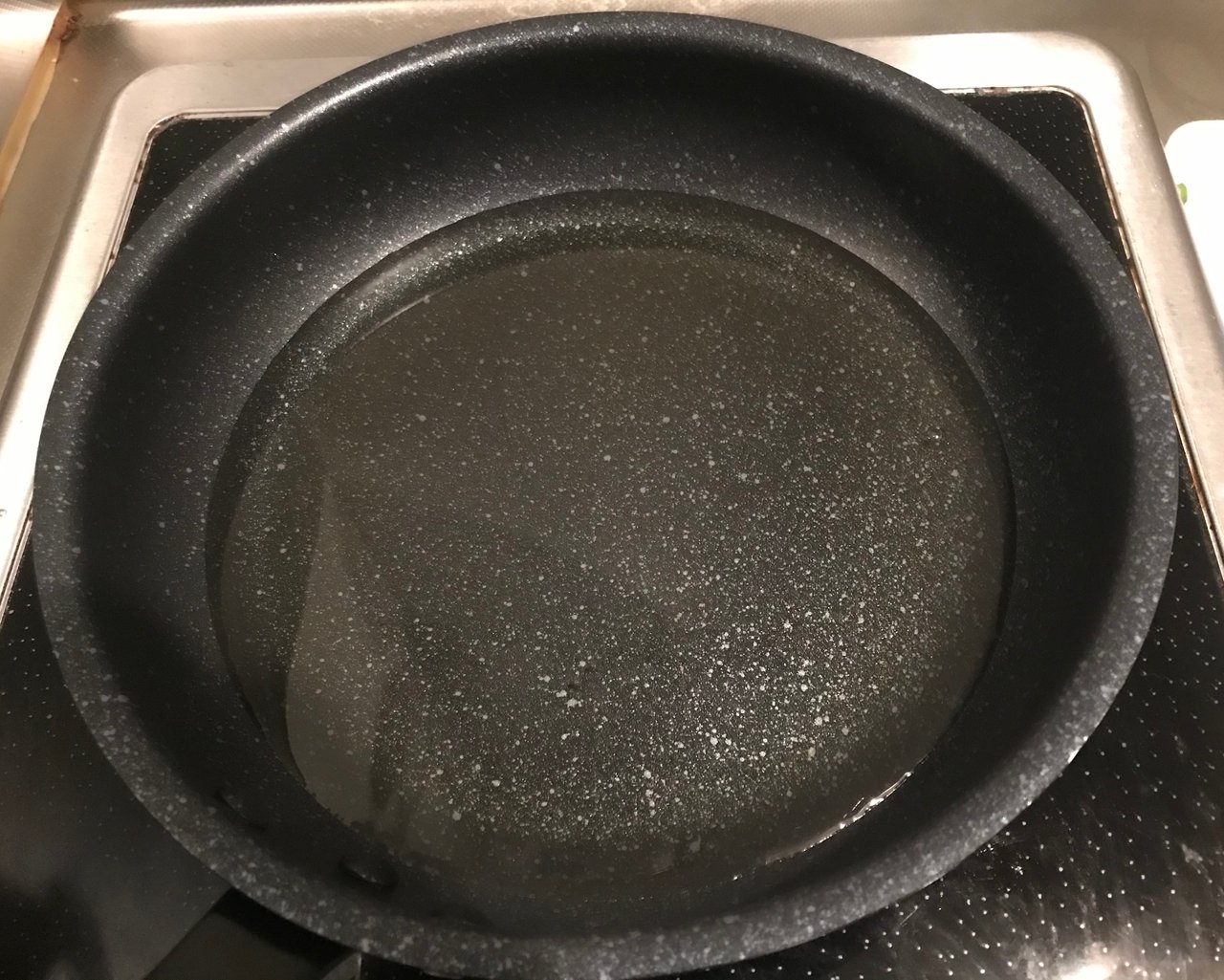 5.Add spring rolls into the pan.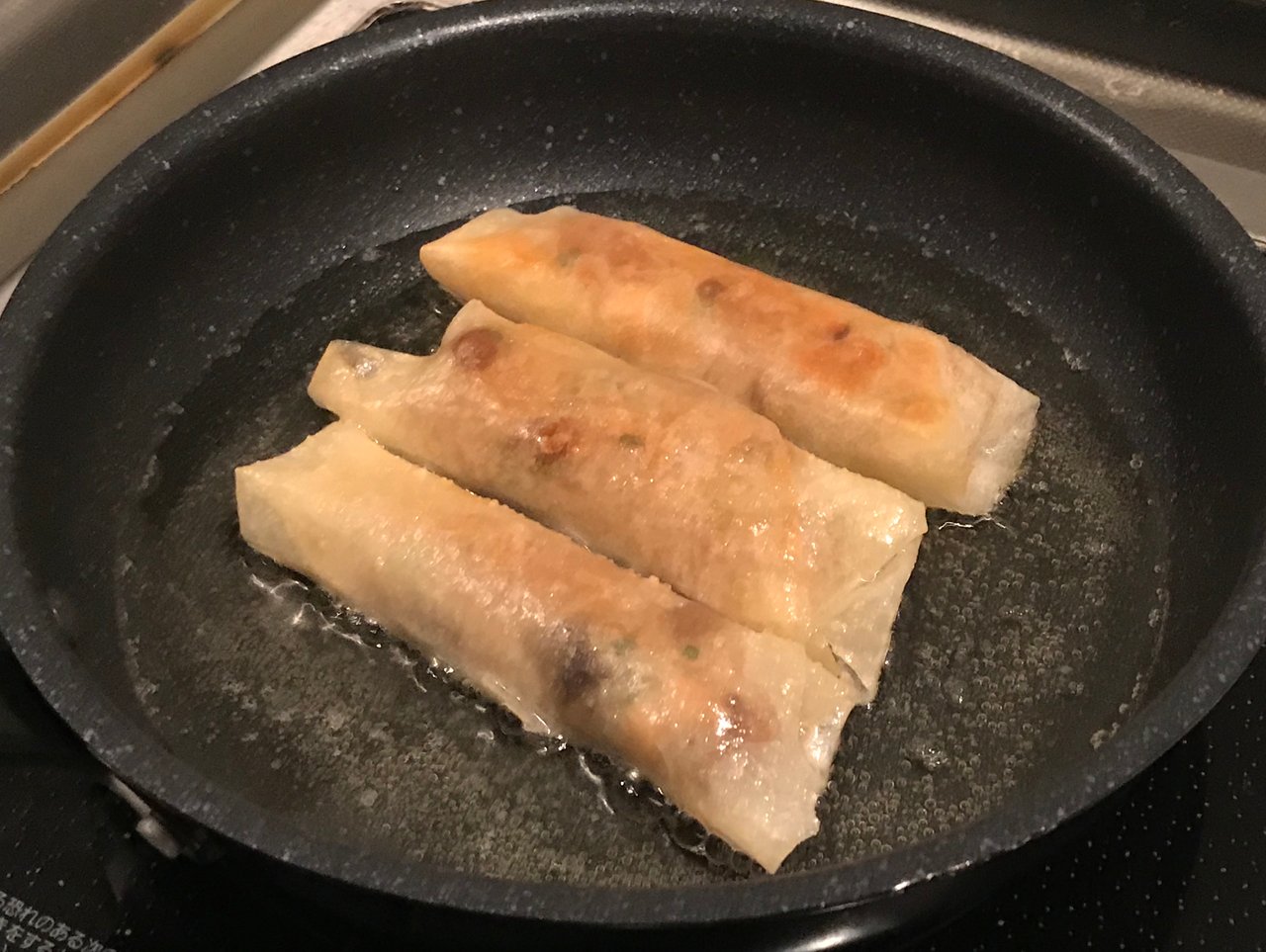 6.Fry about 5-8 minutes or until spring wrapper is done.
7.Serve on a dish with sweet chilli sauce.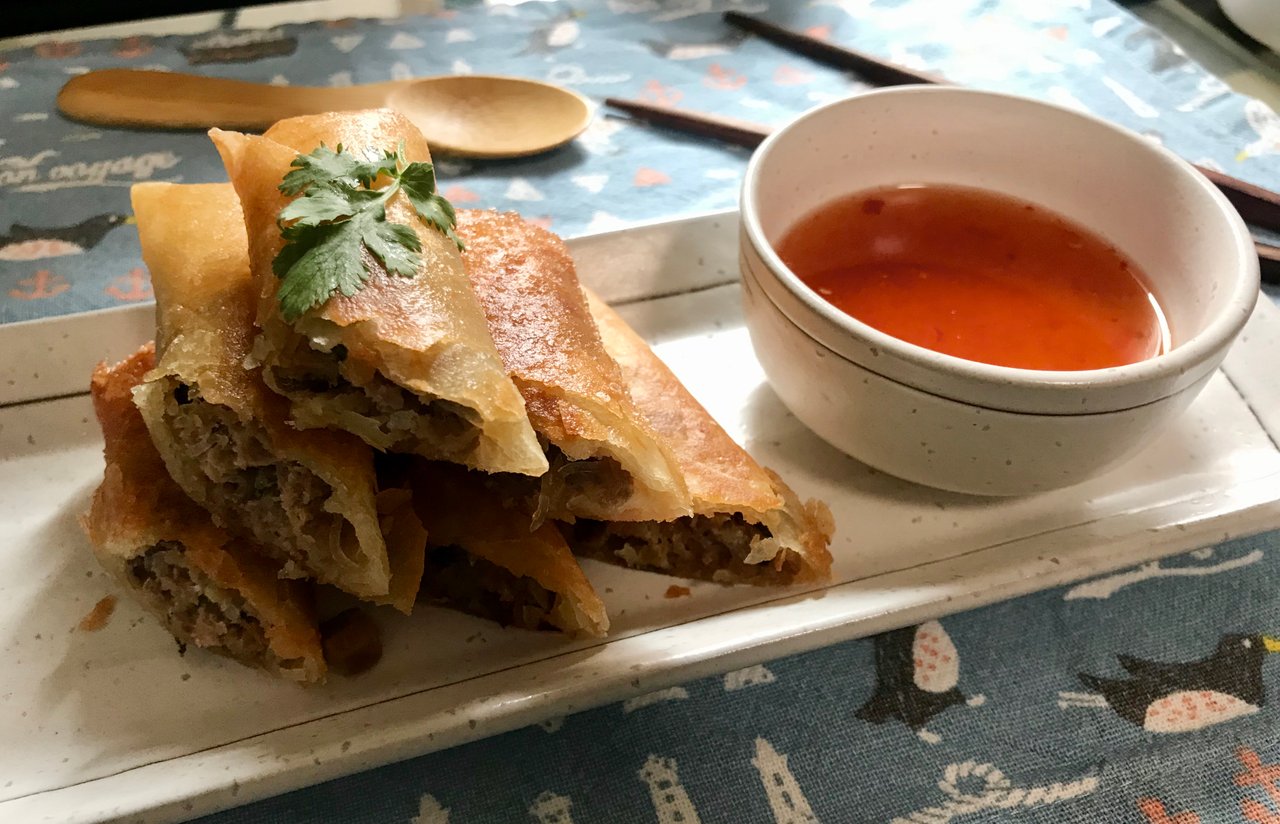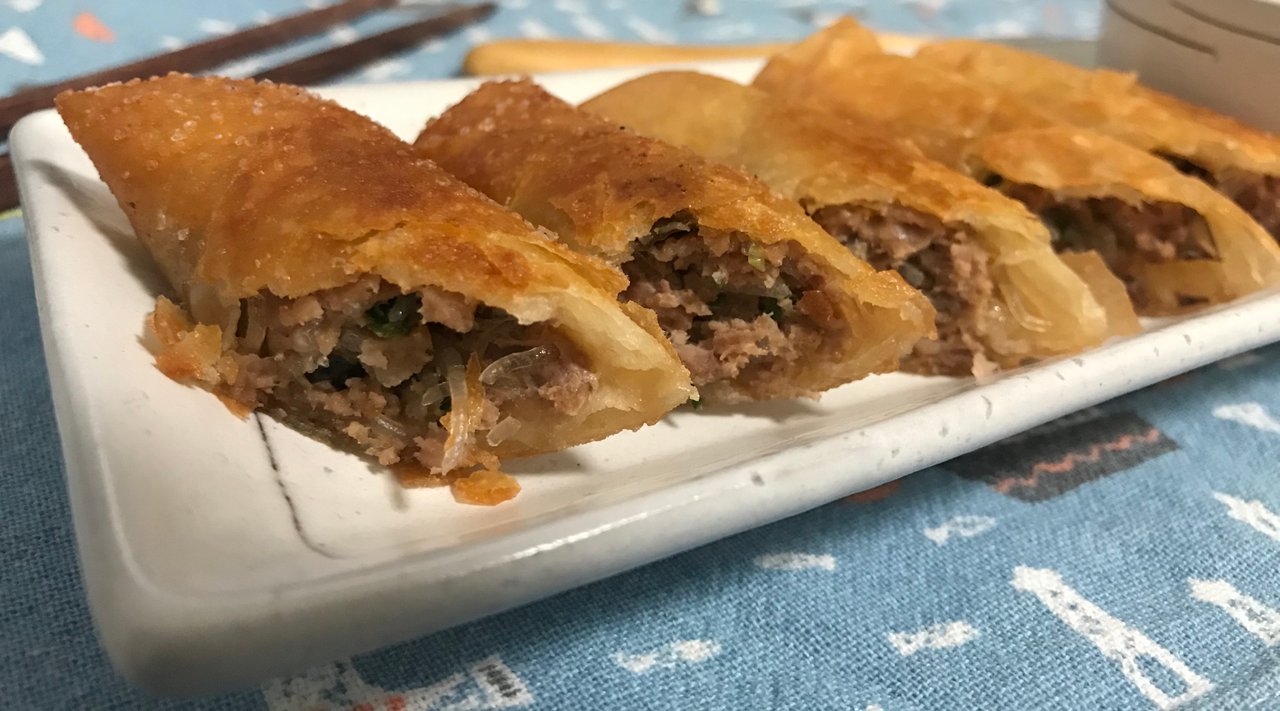 If you don't have some of the ingredients, you can substitute with whatever you like.
Thank you for stopping by my post. If you enjoyed reading it, please upvote & follow me for more posts and photos about life in Japan and Thailand.