My oyster tree fruited again! I was out and about in the pasture, and I noticed several large fruiting bodies, so I harvested them and headed to the kitchen.
I sautéed several of the mushrooms in bacon grease with minced garlic and diced green onion (fresh out of the garden). I let the mushrooms cook for about 10 minutes - about enough time for the mushrooms to release their juices and begin soaking them back in.
Meanwhile, I started about a half a cup of rice, and when it finished, I fried it in a skillet. Finally, I poured my mushrooms, garlic, and onions over the rice and topped it with a few more diced green onions.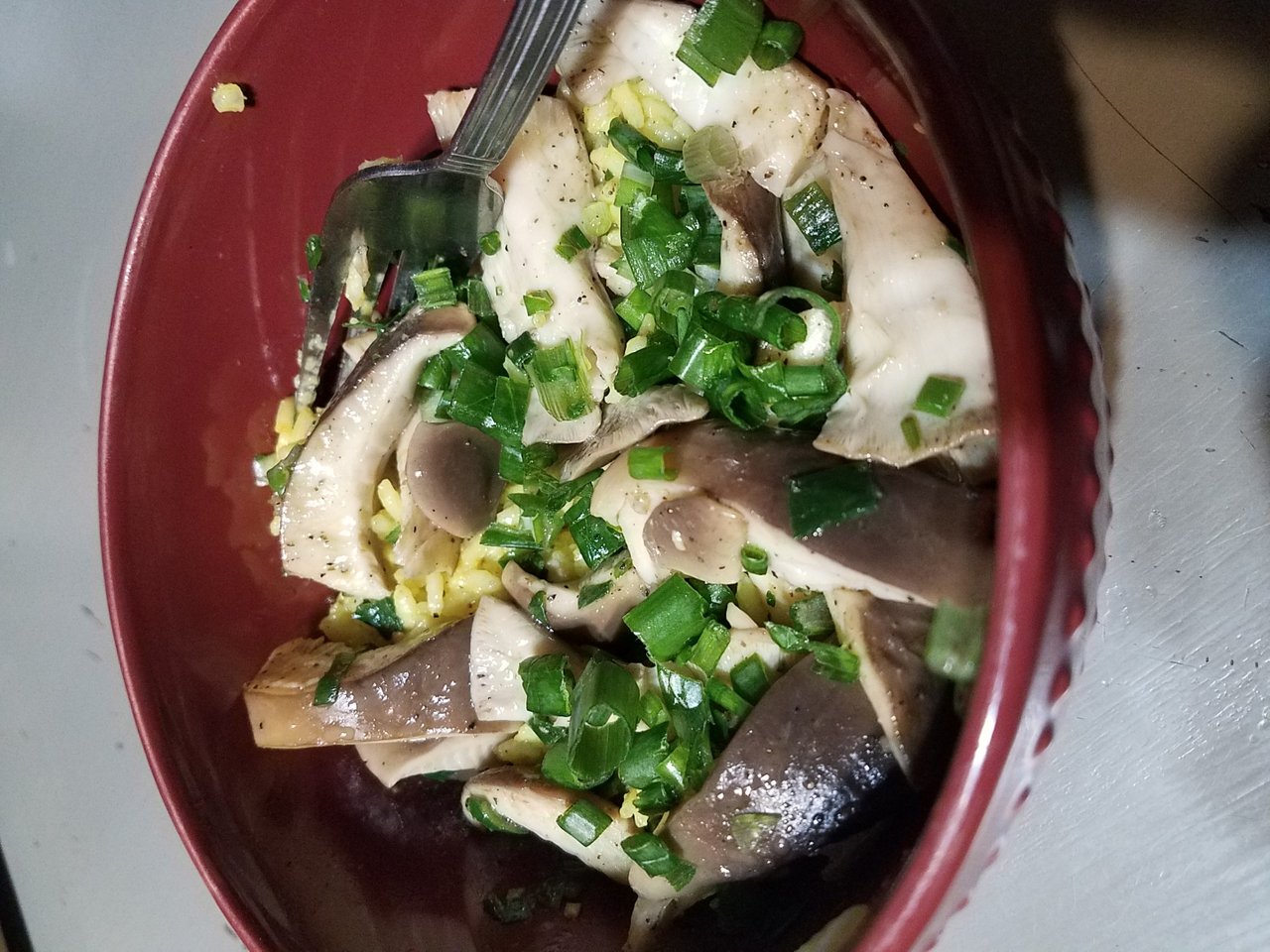 It was pretty darn good, if I must say so myself. The only thing I would do different next time is to boil my rice in a bit of chicken broth. I think that would take this recipe over the top!