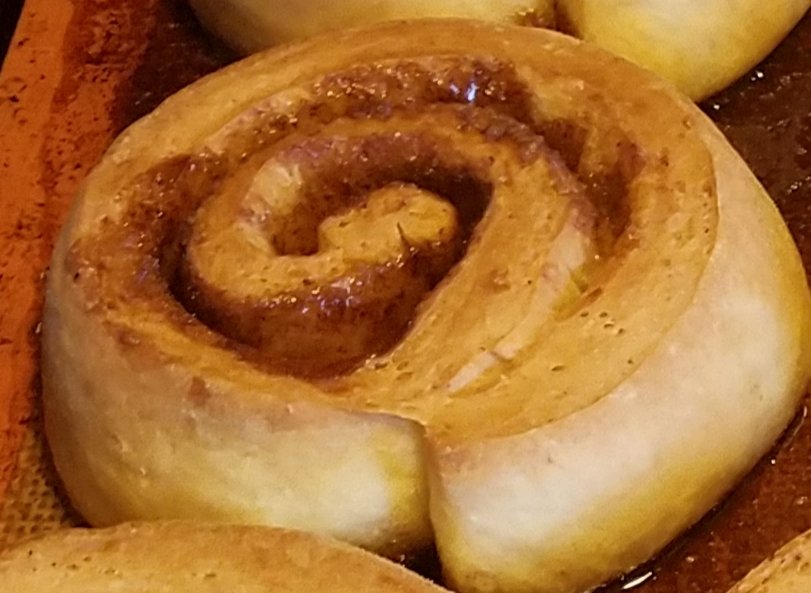 Ingriedents : Dough
3/4 cup milk
1/4 cup margarine, softened
3 1/4 cups all-purpose flour
1 (.25 ounce) package instant yeast
1/4 cup white sugar
1/2 teaspoon salt
1/4 cup water
1 egg
Ingriedents : Filling
1 cup brown sugar, packed
1 tablespoon ground cinnamon
1/2 cup margarine, softened
Directions
Heat the milk then remove from heat. Mix in margarine; stir until melted. Let cool until lukewarm.
In a large mixing bowl, combine the flour, yeast, white sugar and salt; mix well. Add water, egg and the milk mixture; beat well. When the dough has just pulled together, turn it out onto a lightly floured surface and knead until smooth, about 5 minutes.
Cover the dough with a damp cloth and let rest for 10 minutes. Meanwhile, in a small bowl, mix together brown sugar & cinnamon.
Roll out dough into a 12x9 inch rectangle. Spread dough with margarine then sprinkle sugar mixture. Roll up dough and pinch seam to seal. Cut into 12 equal size rolls and place cut side up on lightly greased sheetpan. Cover and let rise until doubled, about 30 minutes. Preheat oven to 375 degrees F (190 degrees C).
Bake in the preheated oven for 20 minutes, or until browned. Serve warm.
Here are a few pictures of the batch I just made.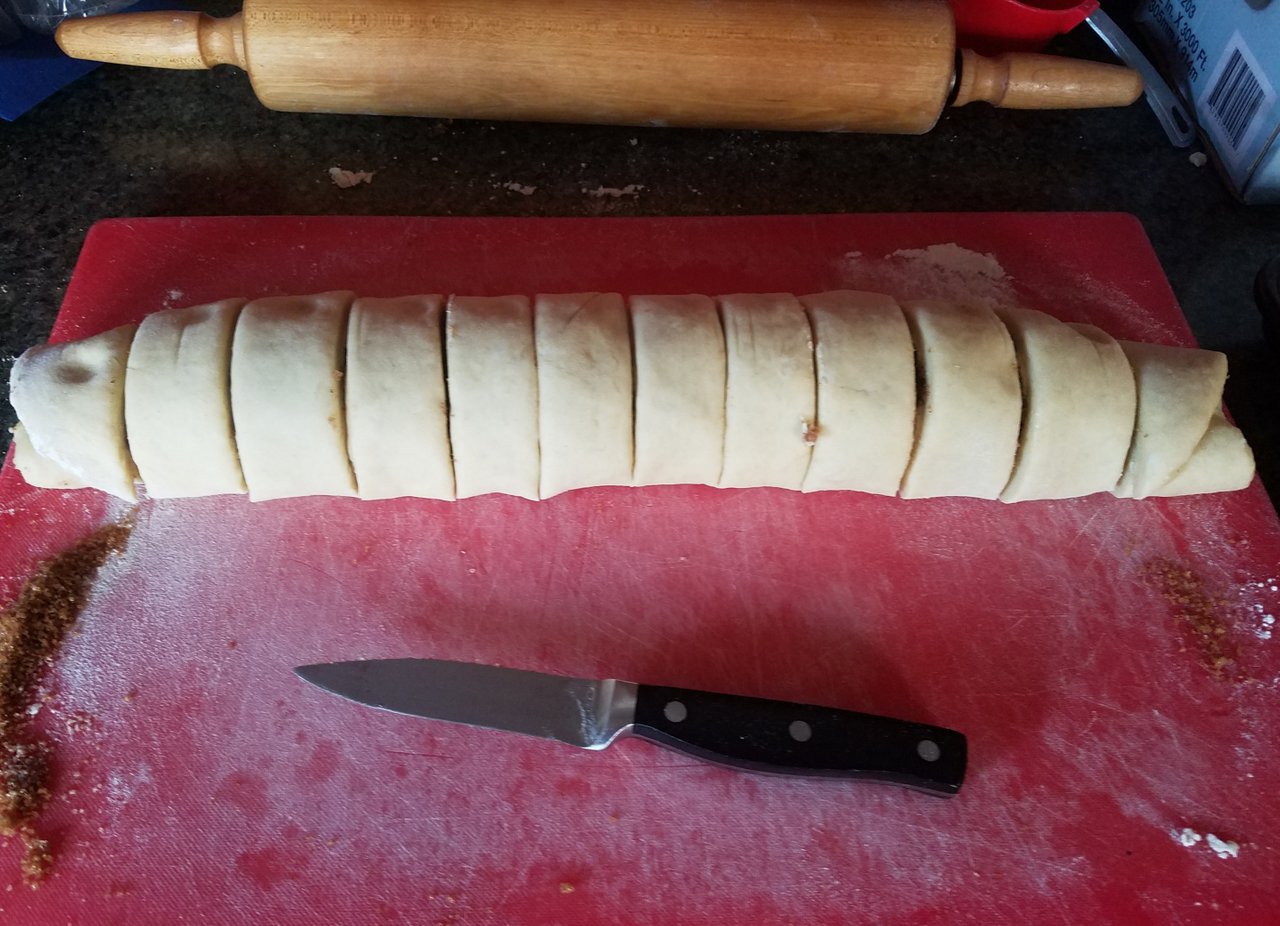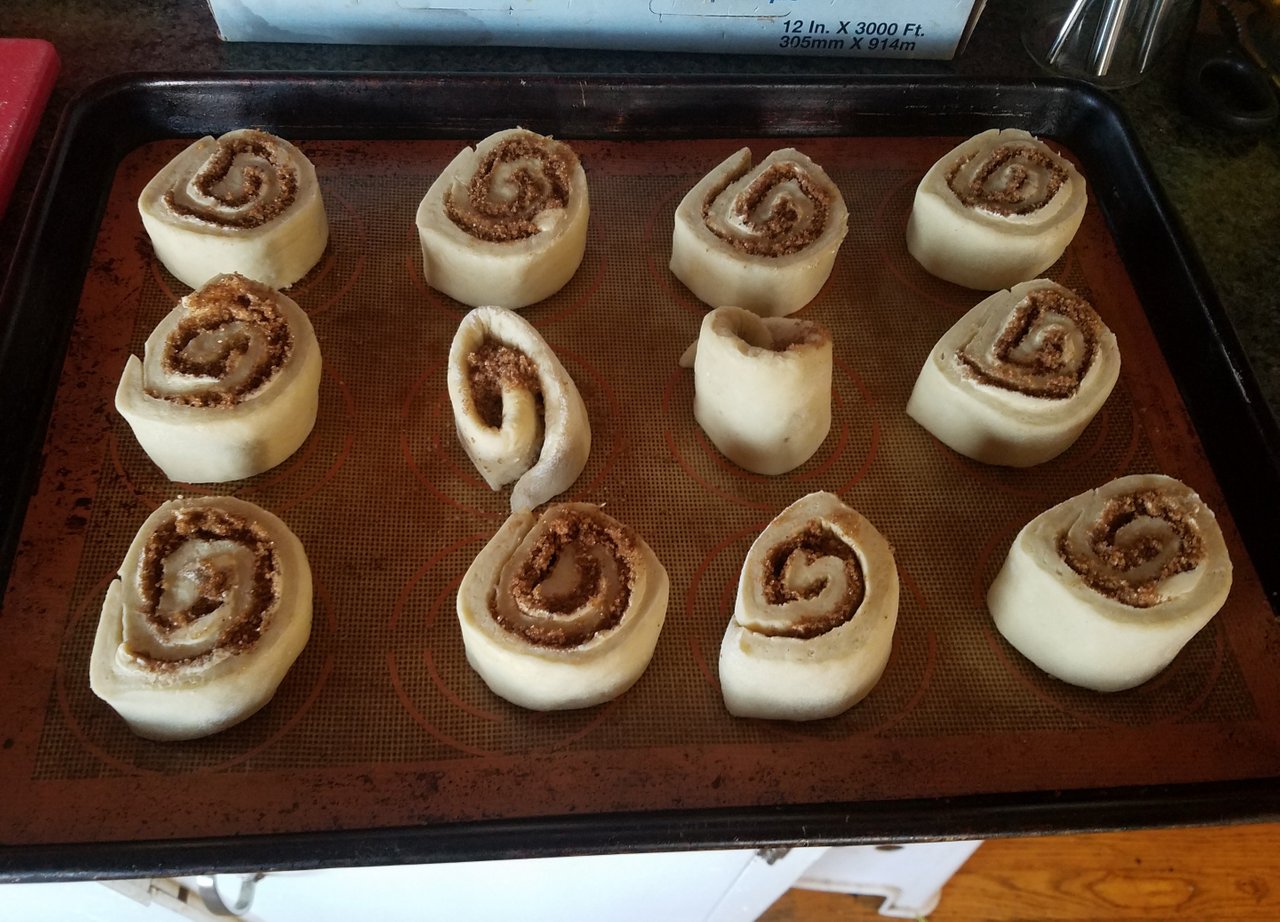 Now let's let them rise for 30 minutes.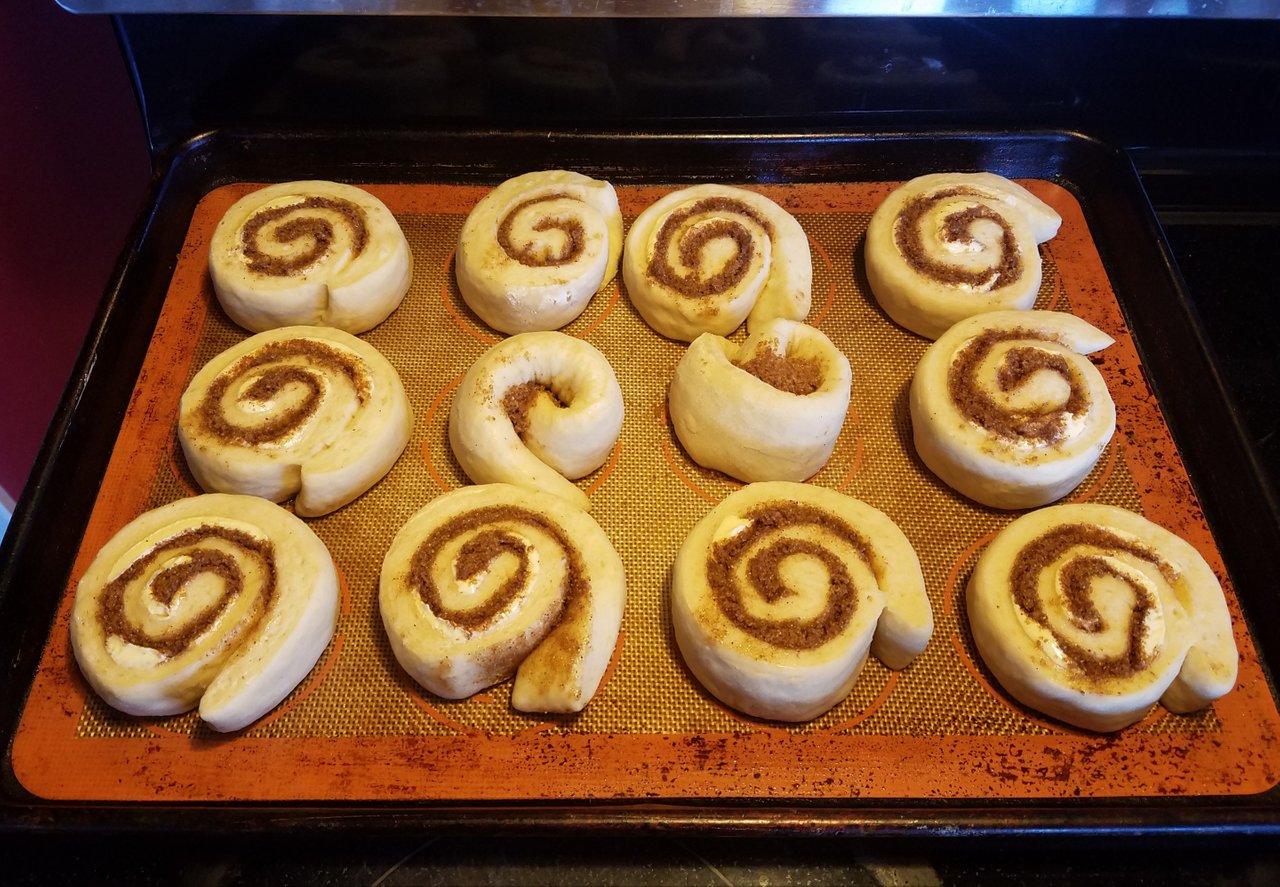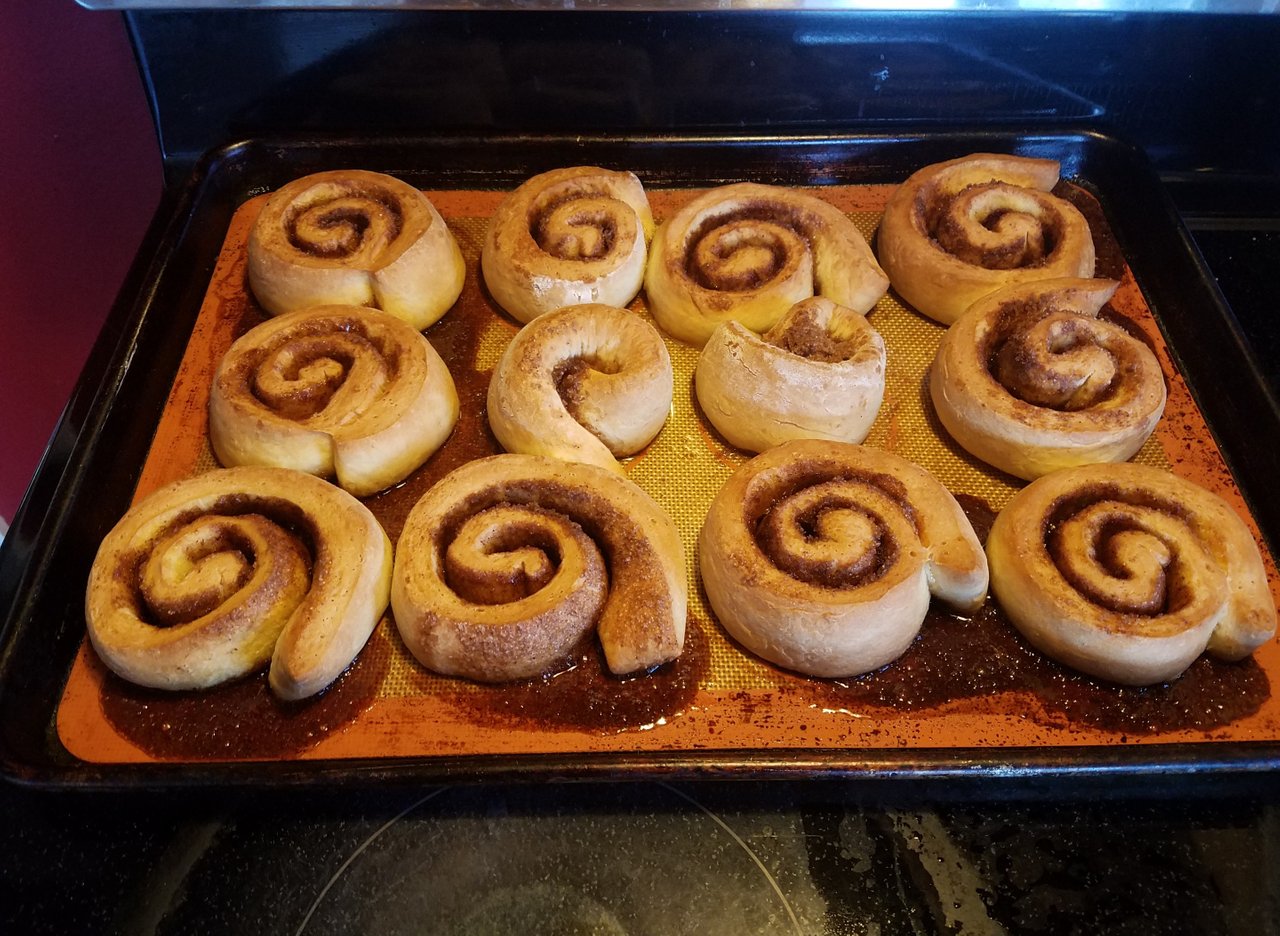 I just finished my first one and it was gooooooooood!