I can't believe we are entering into week 3 of #foodmodel contest. Please help me spread this contest around, far and wide, as I aim to reward not only the winners but the participants as well. Steem value is dropping but my spirit ain't not. So yup, we will have week 3 #foodmodel. Thank you so much dear readers, for whatever you do to increase the payout of this post (the greater the payout, the greater the rewards for winners and participants). Thank you. Thank you. And. Thank you😊.
Without further ado...
---
Winners of Week 2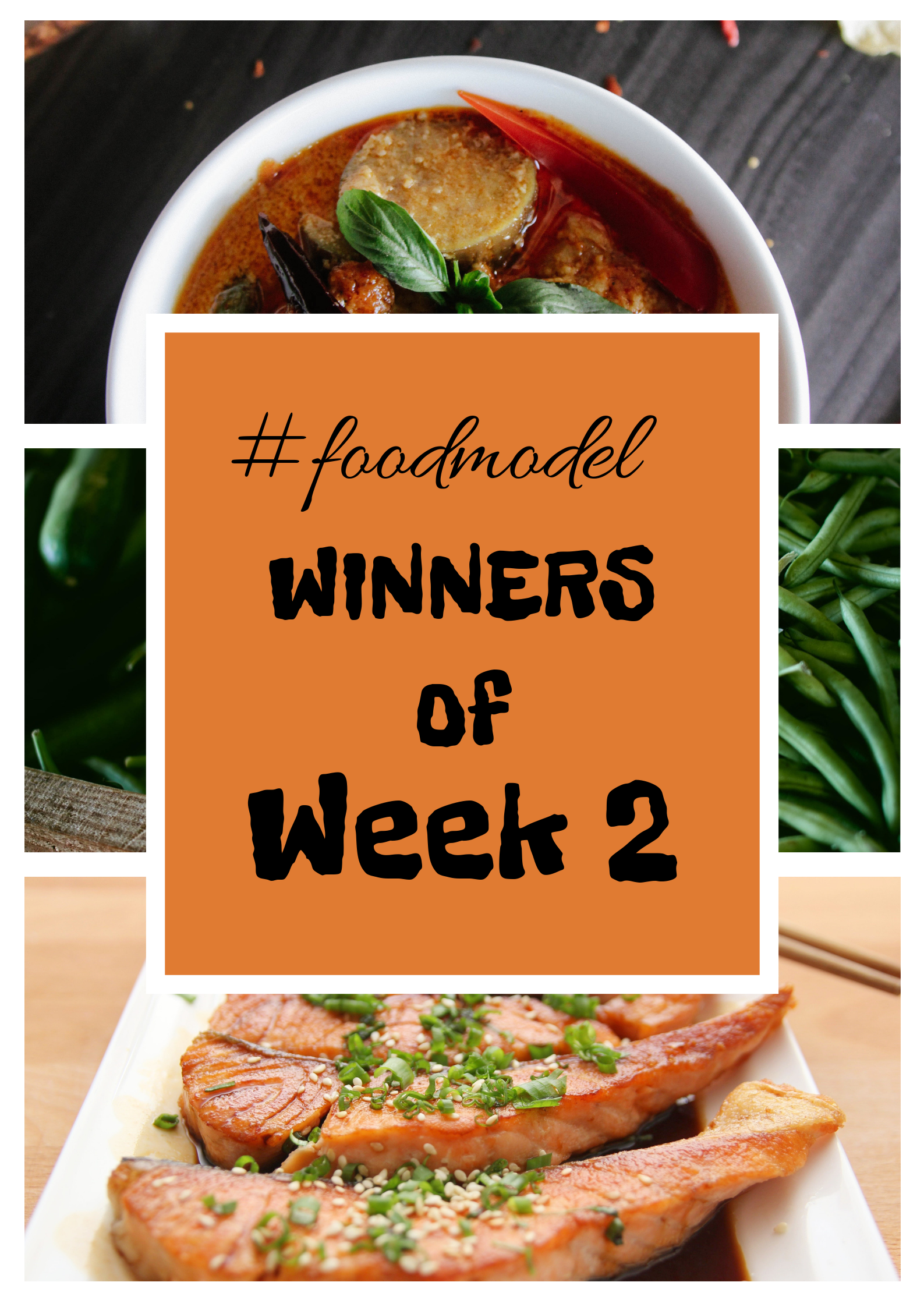 In case you miss it, this is
NOT
a photography contest as there are already alot out there in this platform. So don't worry if you don't have high-tech phone or camera. This is to showcase our food as models, to showcase those who participates, an idea for you to post, and to reward you. It doesn't need to be a long post (long or short up to you, I don't mind), I just want to see your food. Then, whichever foodmodel causes me to drool will be the winner for that week.
Somehow I had craving for beef noodle, some Chinese soupy food and some healthy salad (rare but yes it happens). My taste bud changes according to mood, to hormones, to whatever only God knows. It is unpredictable. For this week, the 3 winners are...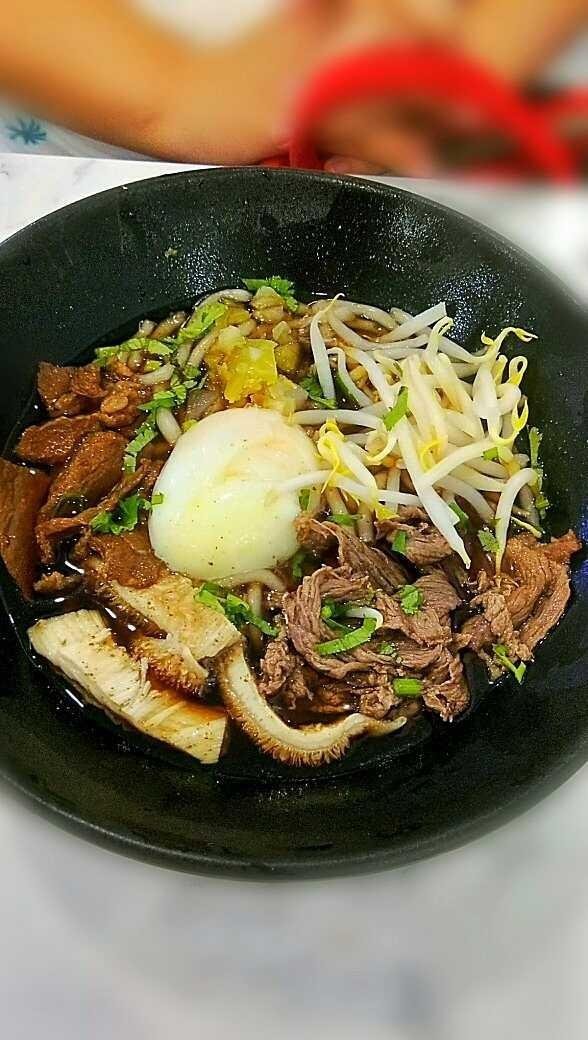 Beef noodle ala Kuching style (click here to know more of the model)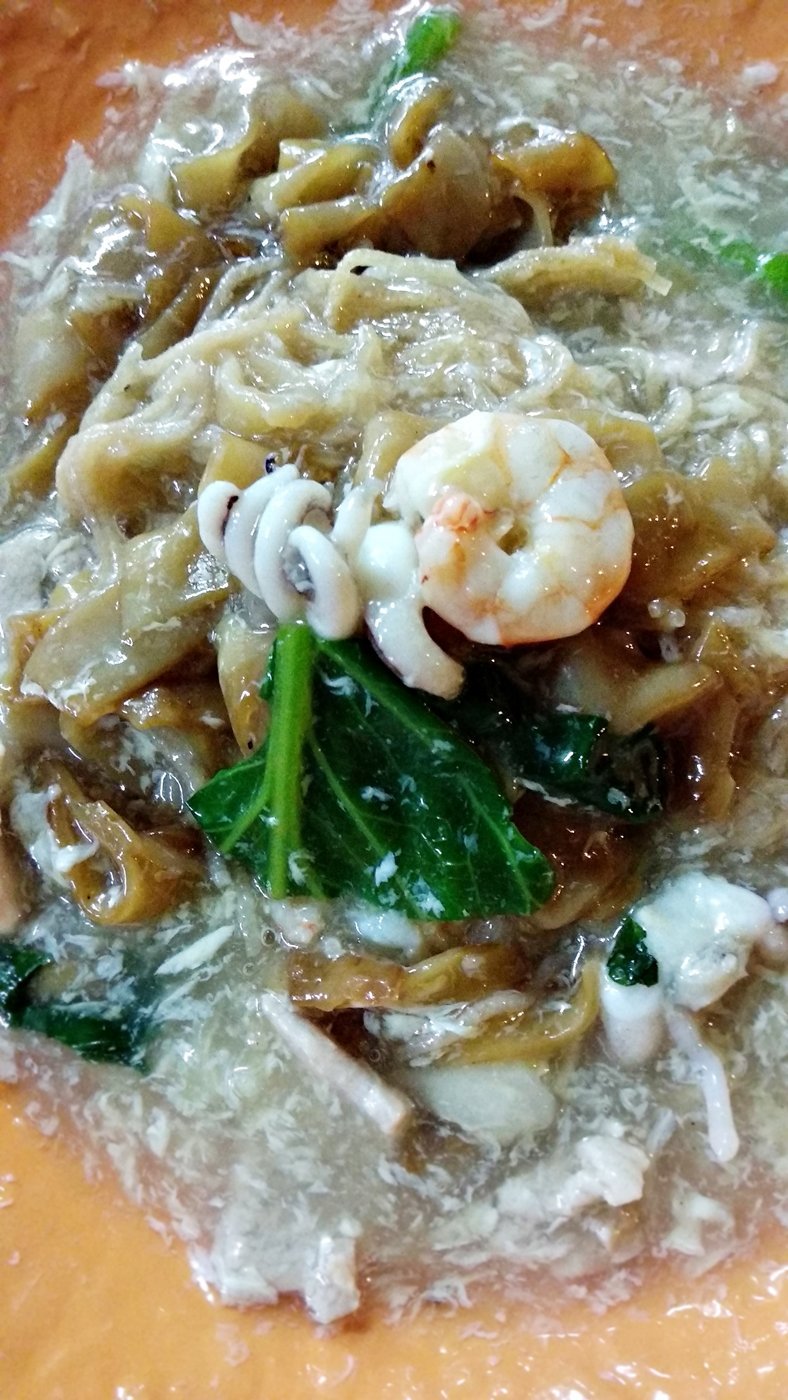 Yin Yang (Click here to know more of the model)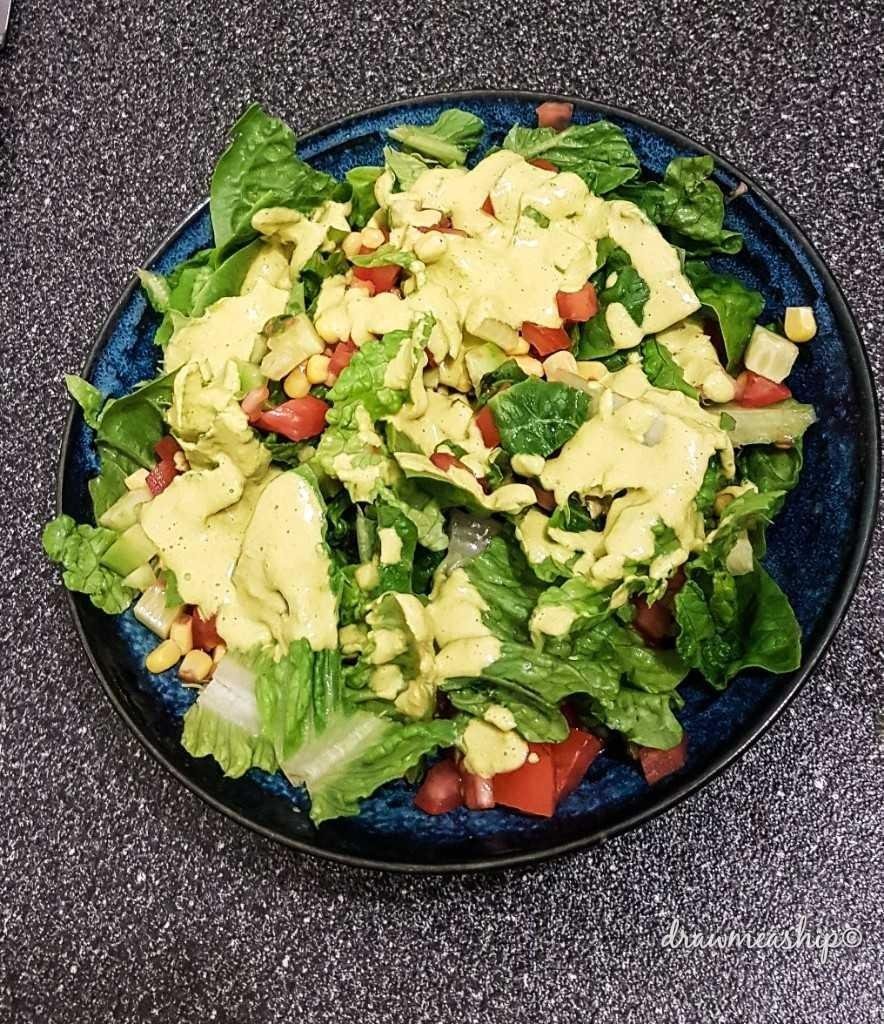 Healthy Salad (click here to know more of the model)
---
As I have mentioned, 50% of the STEEM's payout will be divided equally among 3 winners. And 0.15 STEEM each for the rest who participated (subjected to change according to my mood and according to Steem value. Hint: I am a generous person generally)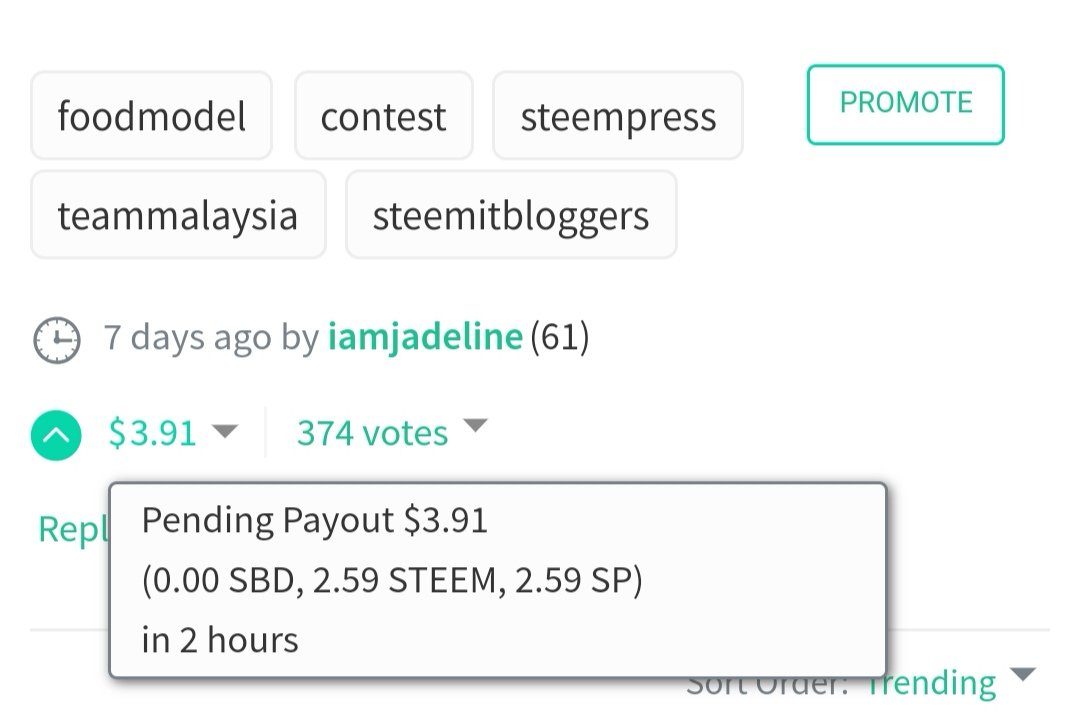 Photo showing the payout
2.59÷2=1.295
1.295÷3=0.431666....
Let's just round up to 0.45 STEEM per winner.
And 0.15 STEEM to the rest who participates; @danielwong and @luigi-the-gnome.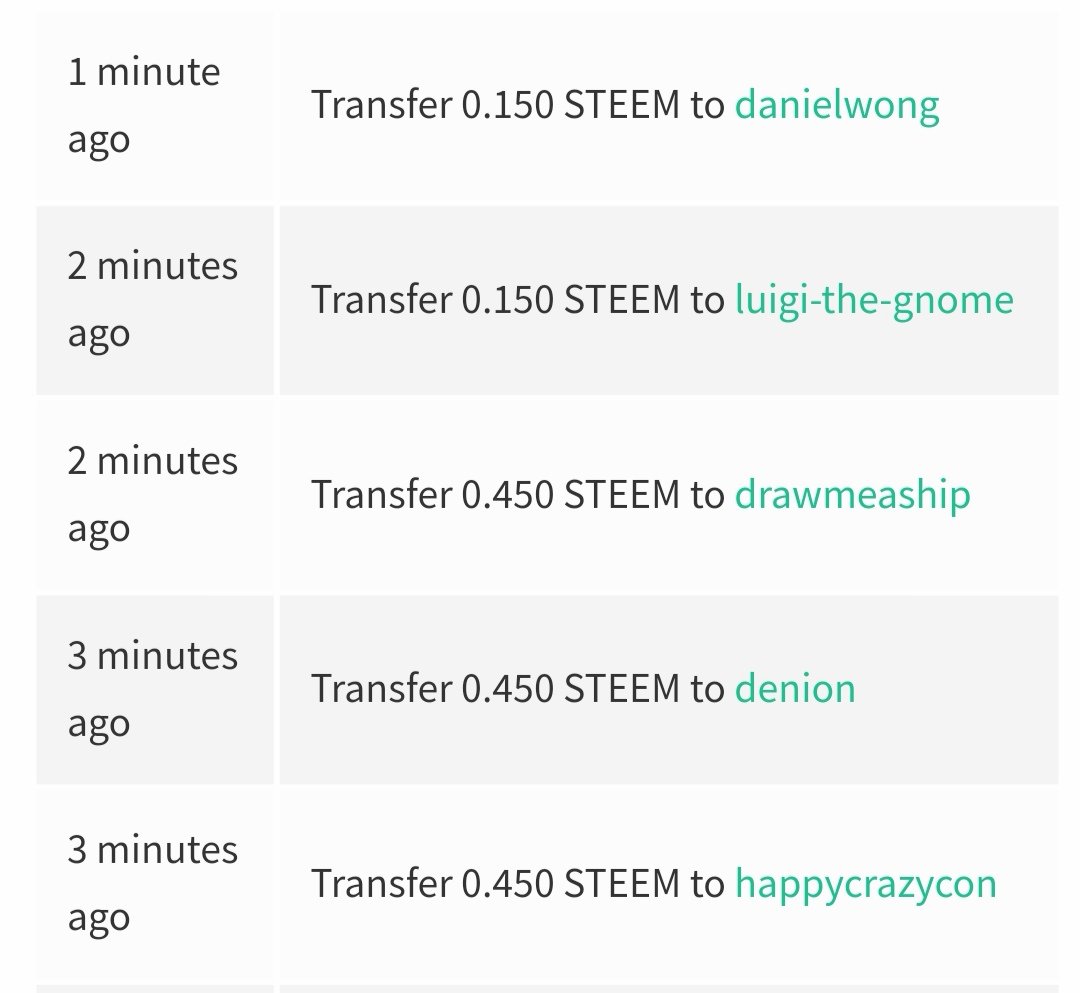 Proof of Transfer
---
Thank you Week 2 Food Models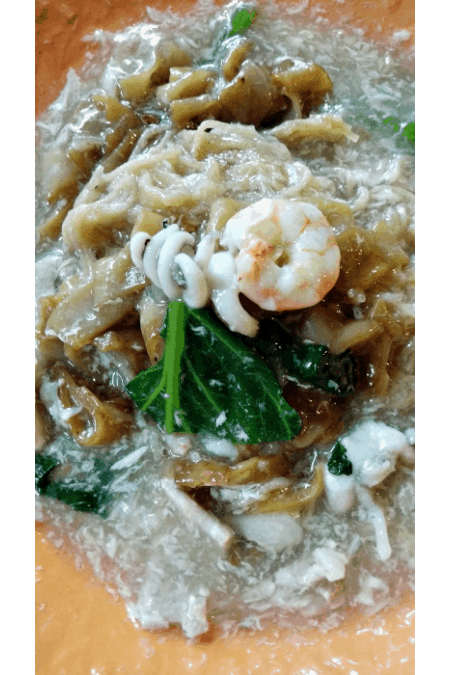 Week 3 #foodmodel contest starts now
Let us see who is up to it for #foodmodel this week. Chinese, Western, Indian, mixed, Arabian, all types of food are welcomed. Come and be the models. Any #foodmodel, any language is welcomed (I can translate using G👀gle) . Contest ends when this post reaches payout.
Steps to enter the contest
Take photo of your food and a short description of your food, around 3-5 sentences. No recipe is needed. (Although this is NOT a photography contest, but your model of food should look vibrant, enticing and appealing to the eyes.)
Include the post of link of this contest and @iamjadeline somewhere in your post, so that people will know you are not spamming your post with photo and short writing.
Tag #foodmodel
Comment (below) with your post link so that I can find you.
Upvote and resteem is NOT necessary although it helps to increase the prize pool.
Prize
50% of the STEEM payout will be divided equally among 3 selected winners (according to what I feel like eating that week, and according to the effort put into the 'model', either the pose of the photo or the description, it depends on my mood😜).

Easy Peasy! Let's showcase your #foodmodel now! :)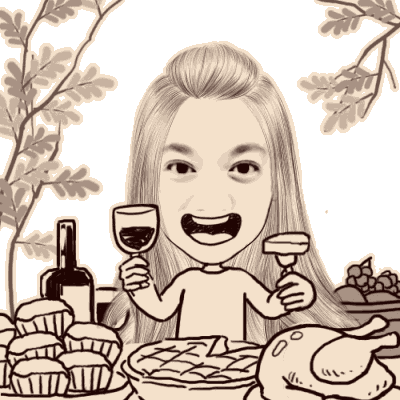 Join us @steemitbloggers Animation By @zord189



Steemit is a blogging and social networking website that uses its Steem blockchain-based rewards platform for publishers. Every content creators get rewarded with Steem cryptocurrency (which is tradeable) when you post, discover and comment on contents.
Amazingly, whatever I blog on WordPress also exists in Steemit.com thanks to @steempress who created SteemPress plugin to integrate WordPress' blog into Steemit.com. That way, I am reaching out to more audience just with one blog. Interested to explore new platform which rewards you? Create an account at Steemit.com and start earning your rewards. Don't forget to download SteemPress plugin here at https://wordpress.org/plugins/steempress/ to enjoy the benefits of having your contents appear at two platforms simultaneously. Check out this fantastic plugin now!
---
Posted from my blog with SteemPress : http://iamjadeline.vornix.blog/2018/09/13/foodmodel-week-2-winners-week-3-contest/
---