Hi Steemit friends. This is my daughter's recipe for her delightful Golden Brown Crisp Tuna Flavored Potato Croquettes, something she mastered during this age of quarantine and we have been regularly enjoying this treat since. I thought of posting it to share the joy with you and maybe, for some, learn something new as well.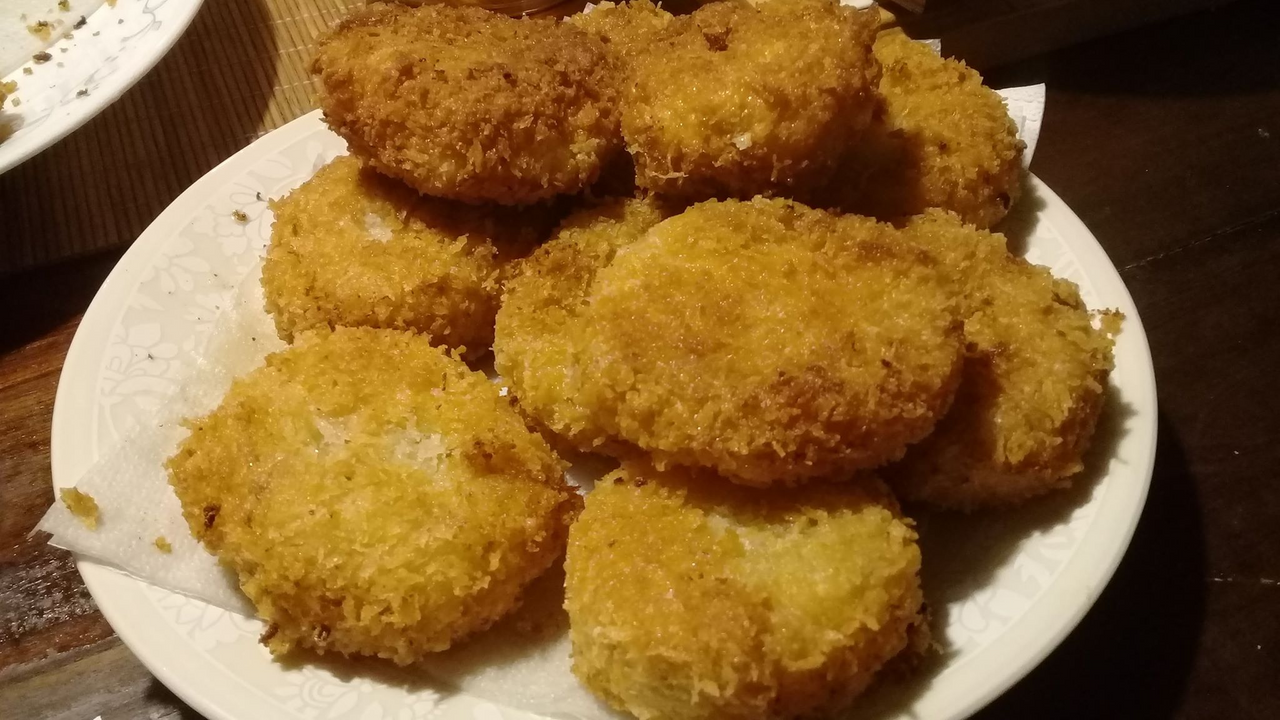 The first ingredient needed of course is potatoes. She boiled about 10 to 15 medium sized potatoes until they were ready. How to know if they're ready? Just poke with a fork. If the tines go in without resistance then they're ready.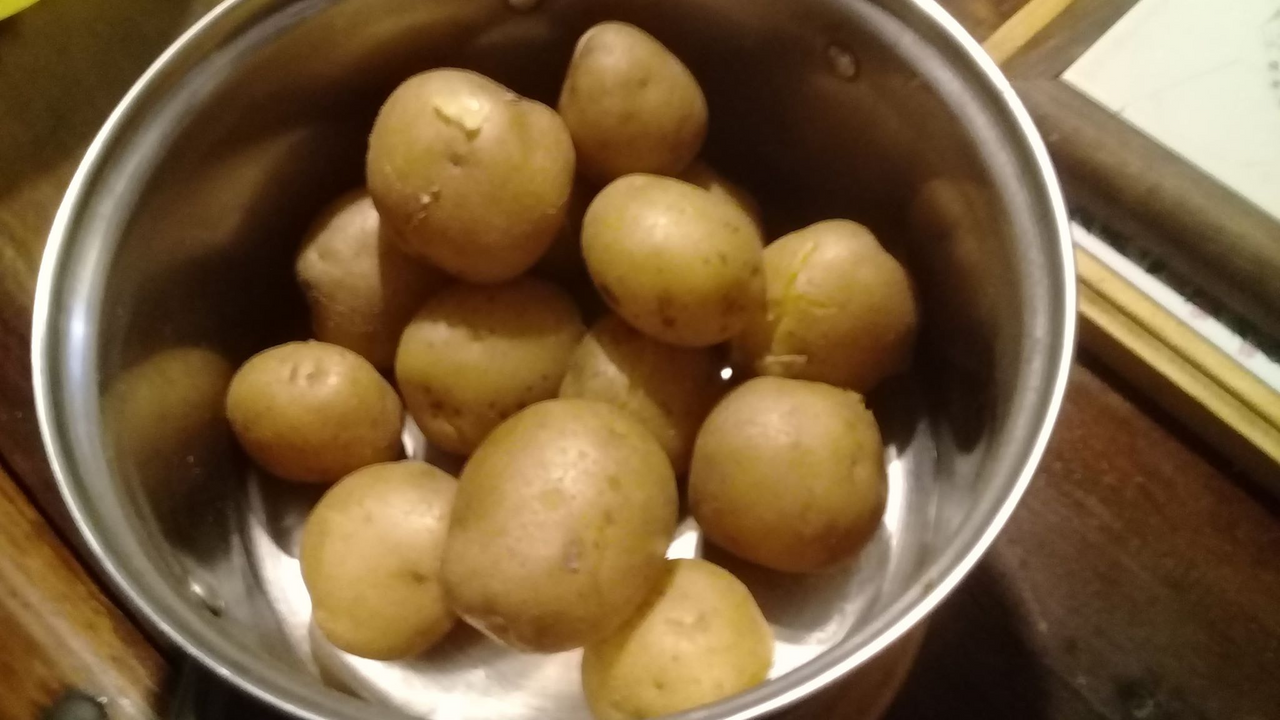 Peel off the skin and mash with a potato masher. But since we don't have one, then she used a fork. Did the job just as well.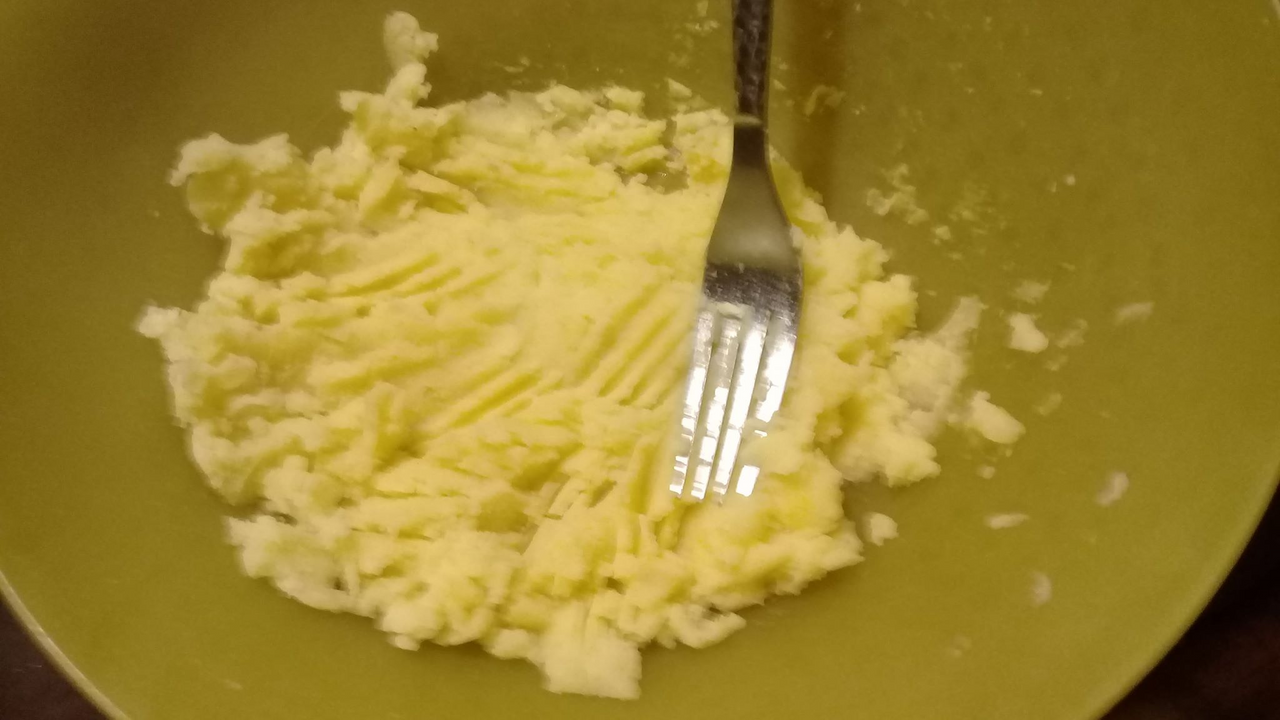 Add minced onions. For this batch which was about 10 potatoes, she used 3 bulbs.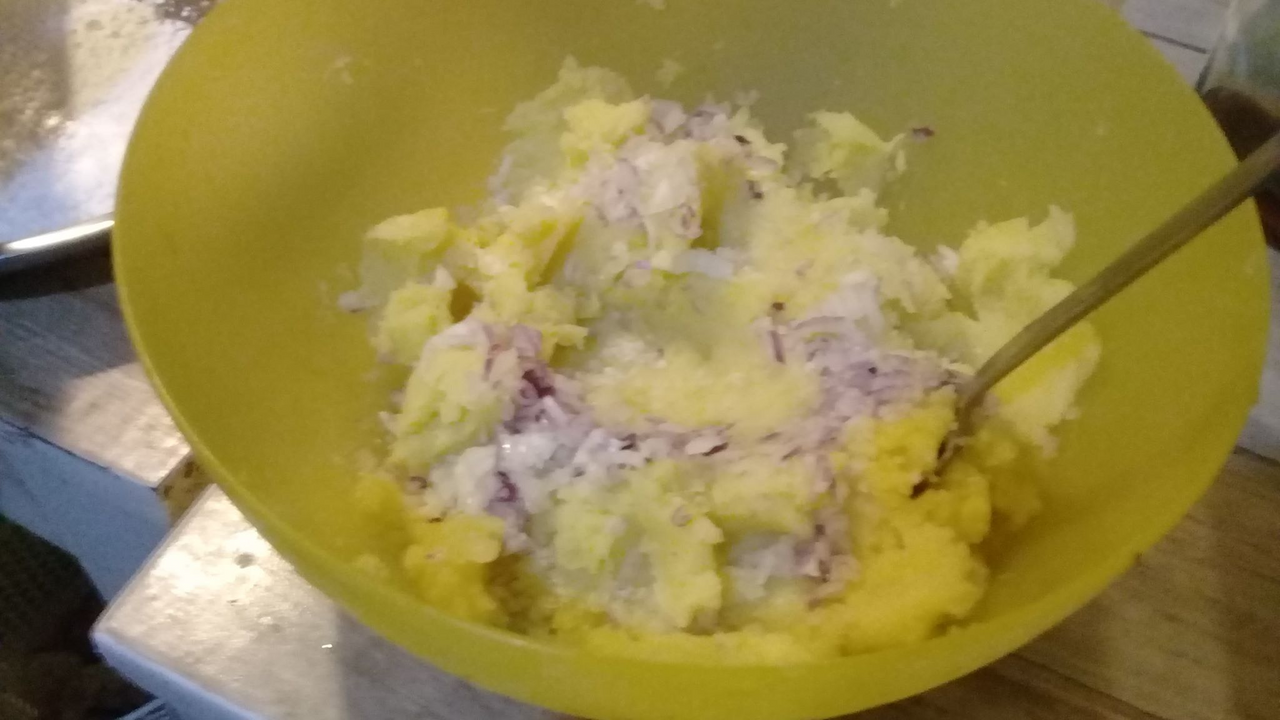 Open a can of tuna flakes in oil and pour all the content in the potatoes.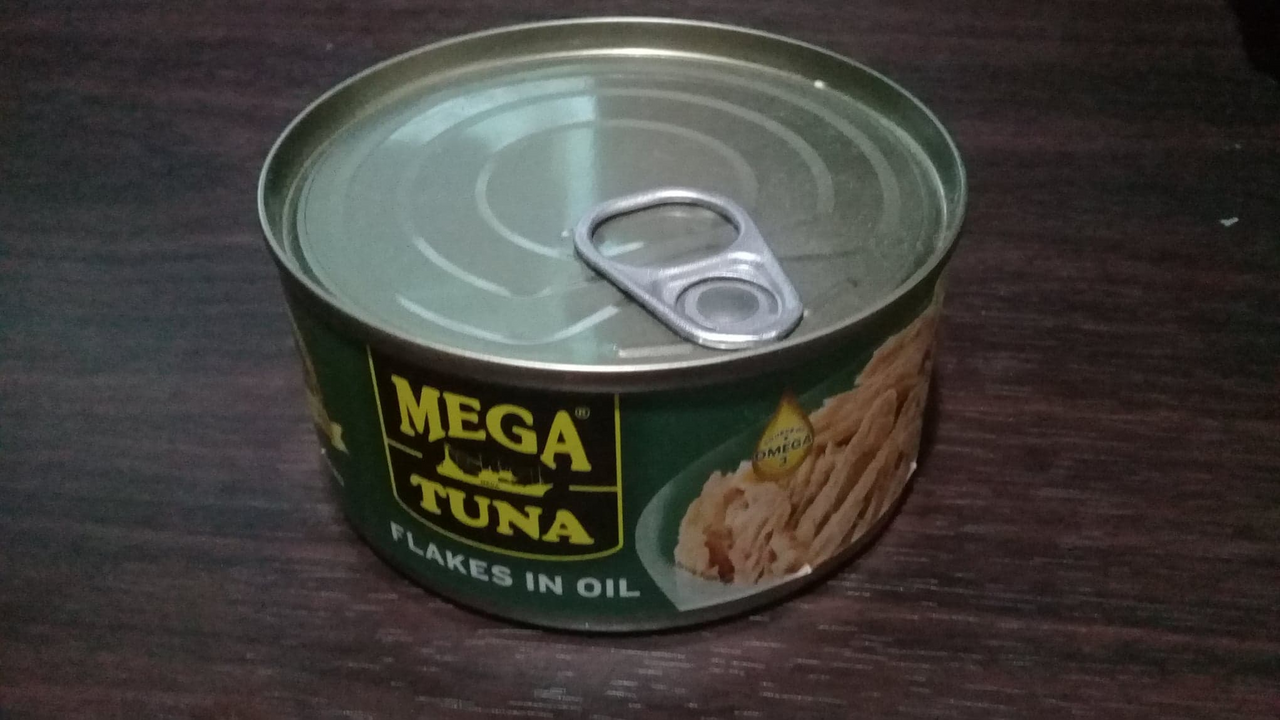 Add salt, pepper and powdered garlic to taste. Add any other herbs you might fancy. My daughter used dried parsley.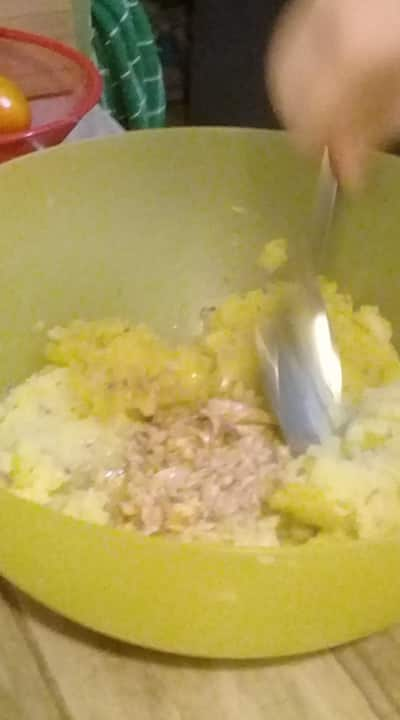 Now for the other ingredients needed. Flour, one egg slightly beaten and bread crumbs.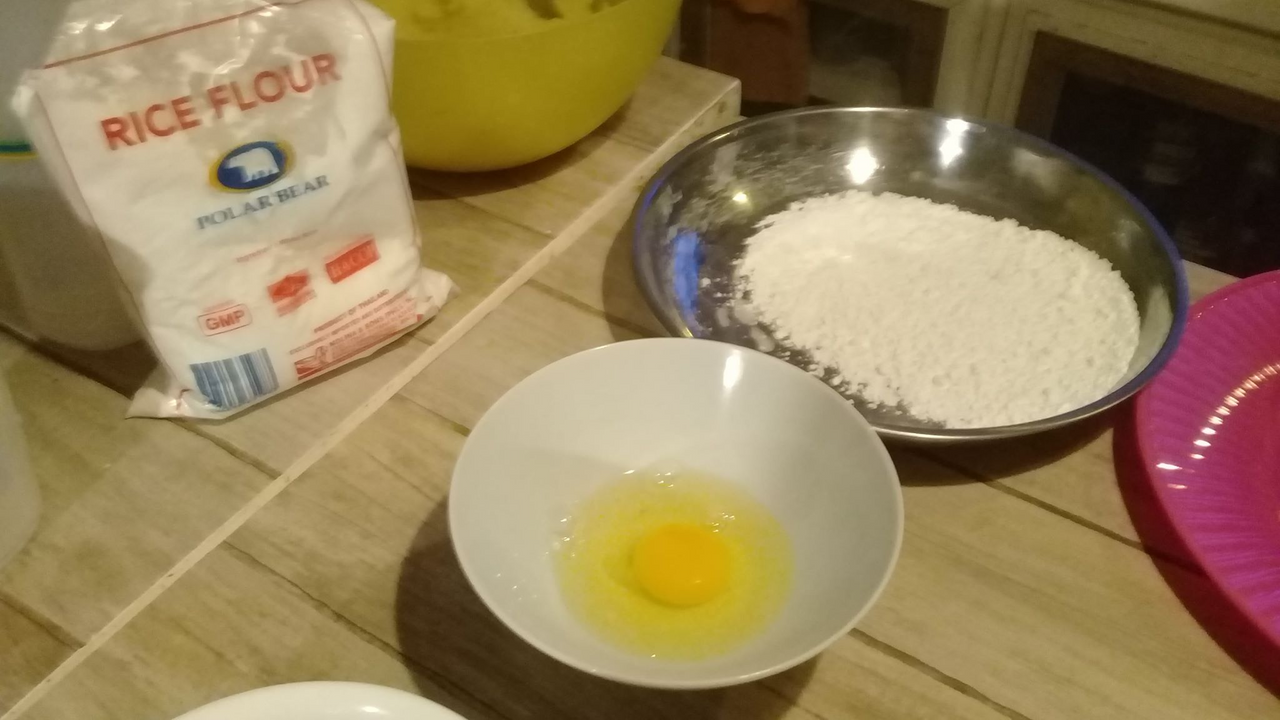 Mold the mashed potatoes into balls or whatever shape you want.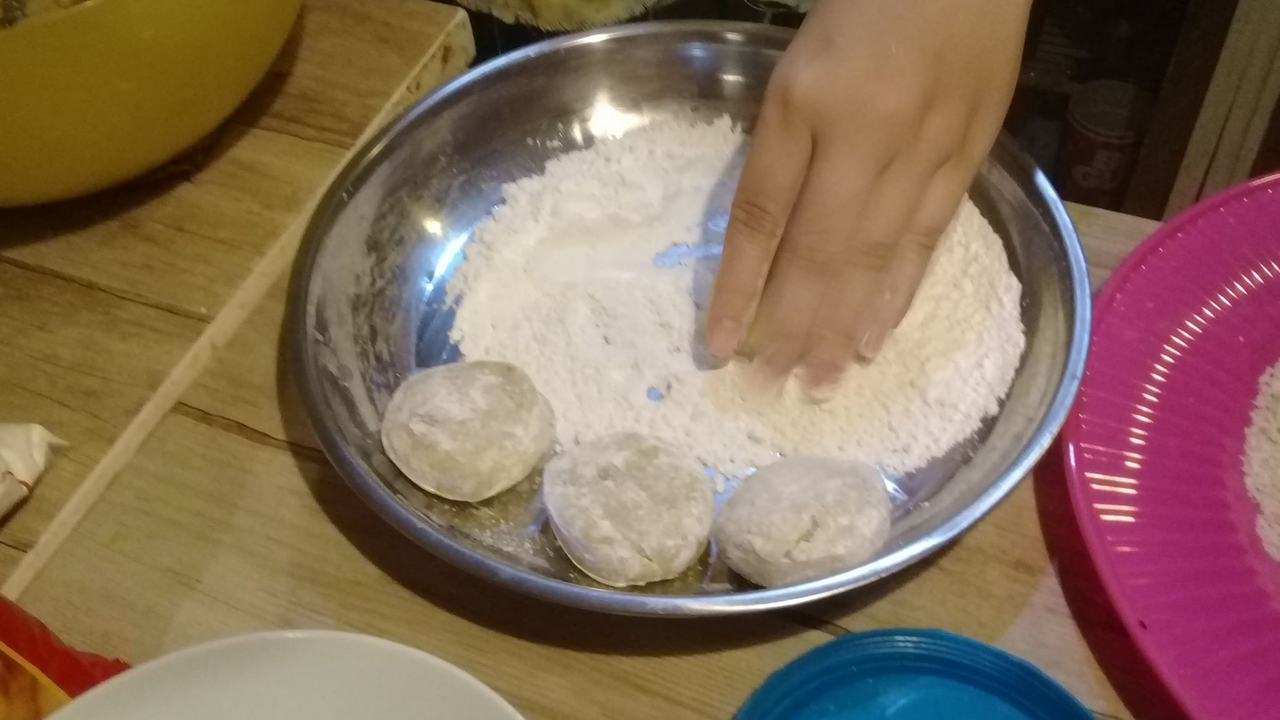 Dip the molded mashed potatoes in flour, then in the egg, then bread crumbs.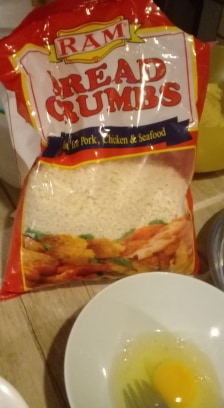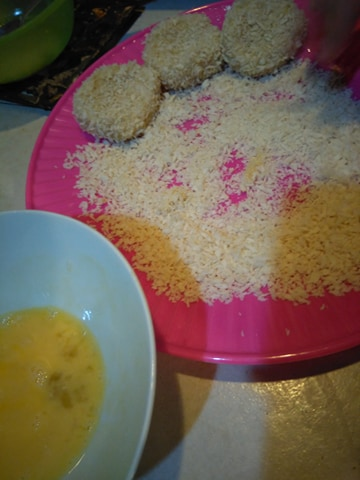 Now they are ready for frying. My daughter used coconut oil for fying on a ceramic pan. Fry until they are golden brown.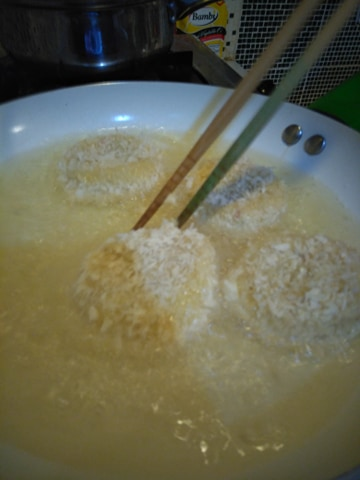 And voila! It's ready for serving. Crispy on the outside and soft in the inside. Deeeeliciooouuss!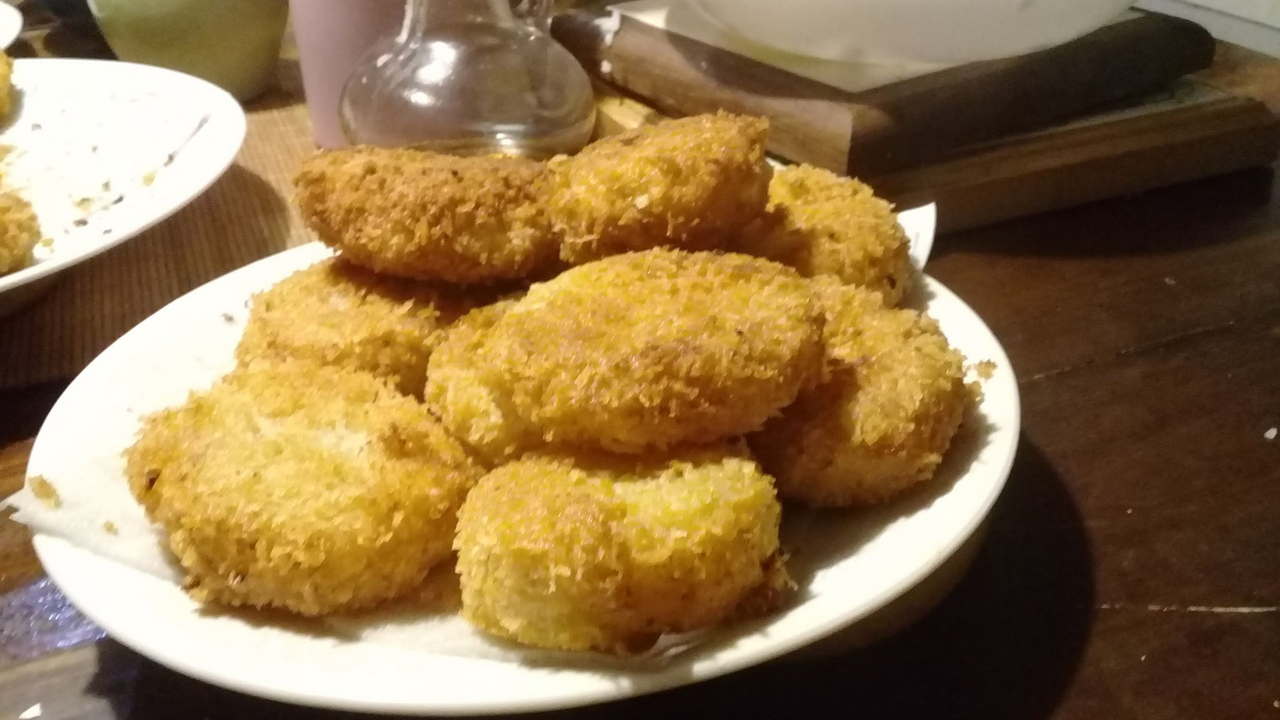 That's it for this post. I hope you learned something new here. If you already know how this is done, perhaps you can include them in your next meal. Really great. Thanks for the visit. Stay safe everyone!
(All photos are mine.)