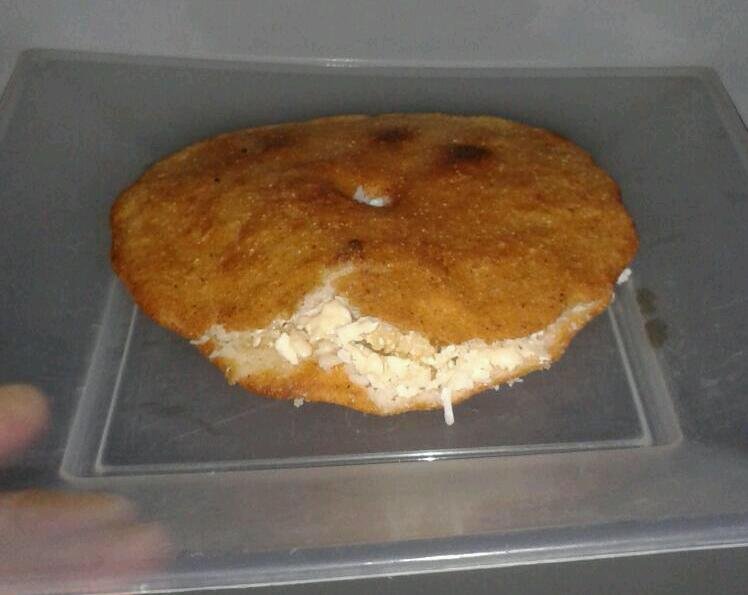 The Venezuelan arepa is made from precooked corn flour, and is recognized worldwide for its versatility as it can be filled with different types of stews, cheese, ham, egg or as Venezuelans prefer, this time presented in the fried version stuffed with cheese, with the massive migration that has occurred in my country, the arepa has become more known because in every corner of the world there is a Venezuelan who loves the arepa.
📷FoodPhotography📷 Typical Venezuelan arepa.
This is my entry for the foodphotography contest hosted by @photocontests and sponsored by @juliank
This picture was taken with my Samsung galaxy s4 cell phone.