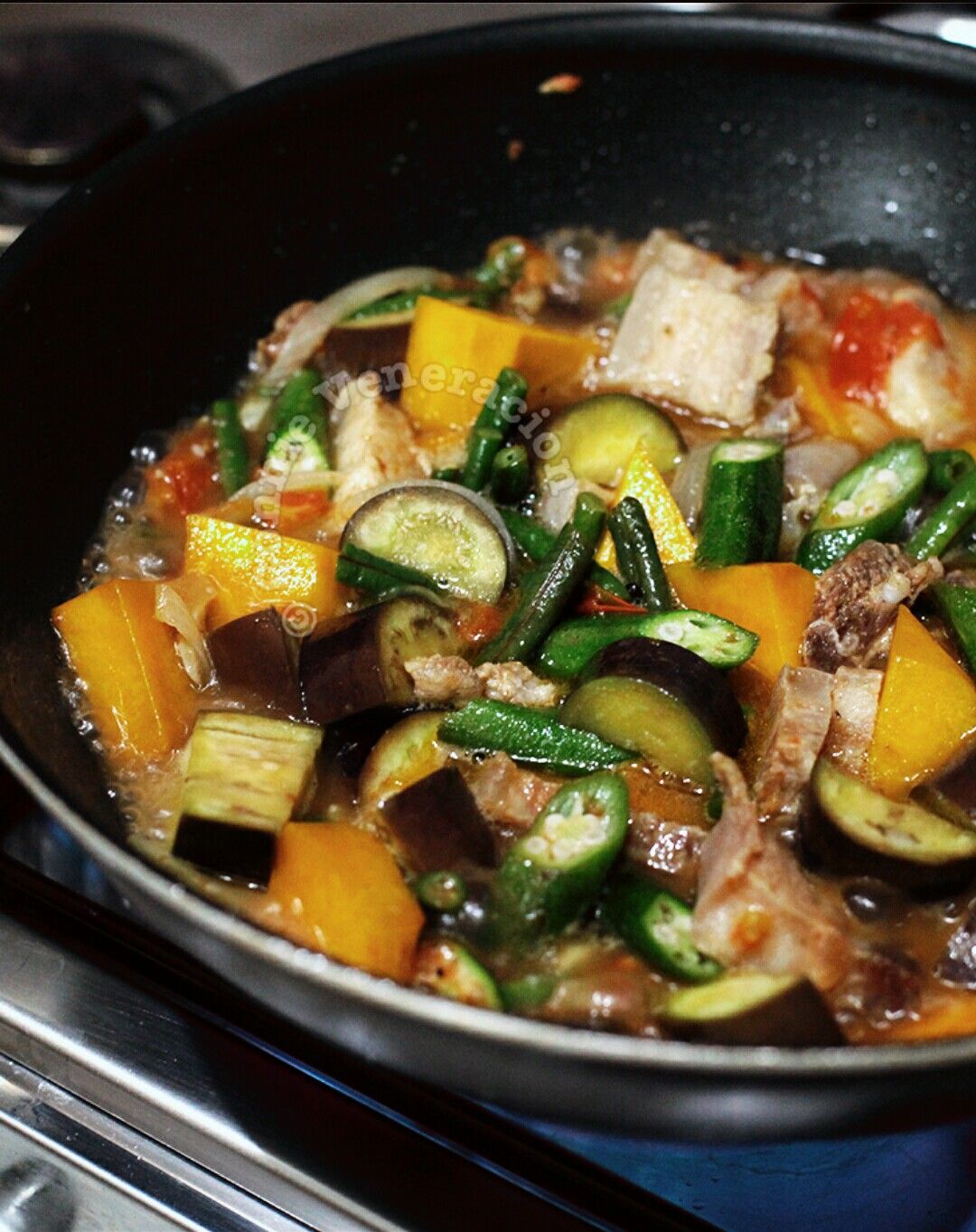 Pinakbet (also called pakbet or pinak bet) is an indigenous Filipino dish from the northern regions of the Philippines. Pinakbet is made from mixed vegetables steamed in fish or shrimp sauce. The word is the contracted form of the Ilokano word pinakebbet, meaning "shrunk" or "shriveled". This Pinakbet recipe is comprised of different vegetables such as eggplant (talong), squash (kalabasa), string beans (sitaw), ampalaya (bitter melon), okra, and others.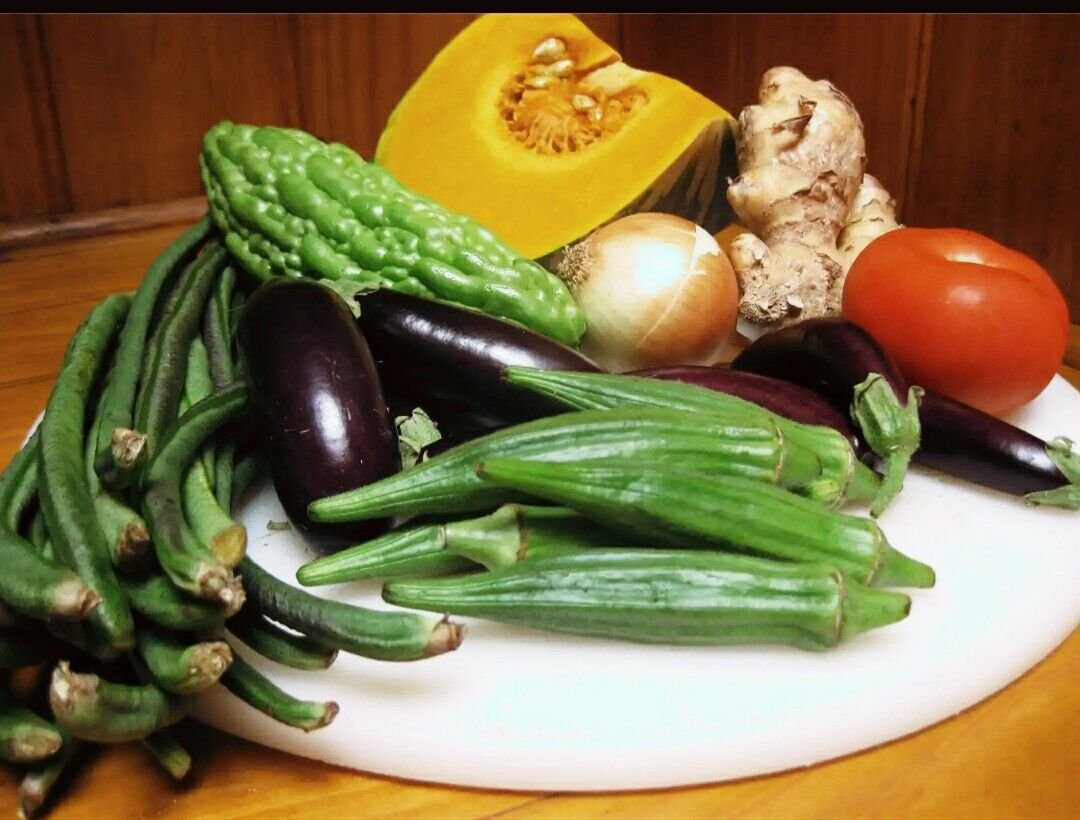 How to cook it? I assure you this can help. First, Heat the pan and put the cooking oil.
When oil is hot enough, saute the garlic, ginger, onion, and tomato
Add the pork and cook until color turns light brown (about 5 to 8 minutes)
Put-in the shrimp paste and cook for 2 minutes.
Add water and bring to a boil. Simmer for 10 to 15 minutes or until pork is tender
Put-in the squash and cook for 5 to 7 minutes or until texture becomes soft
Add the remaining vegetables and mix with the other ingredients.Simmer for 5 minutes or until all the vegetables are cooked. (Do not overcook the vegetables) and lastly, serve hot with steamed white rice. Enjoy!
@surpassinggoogle is such a generous person and has a very big heart for all of us here. Please support him as a witness by voting him at https://steemit.com/~witnesses and type in "steemgigs" at the first search box.
If you want to give him witness voting decisions on your behalf, visit https://steemit.com/~witnesses again and type in "surpassinggoogle" in the second box as a proxy.