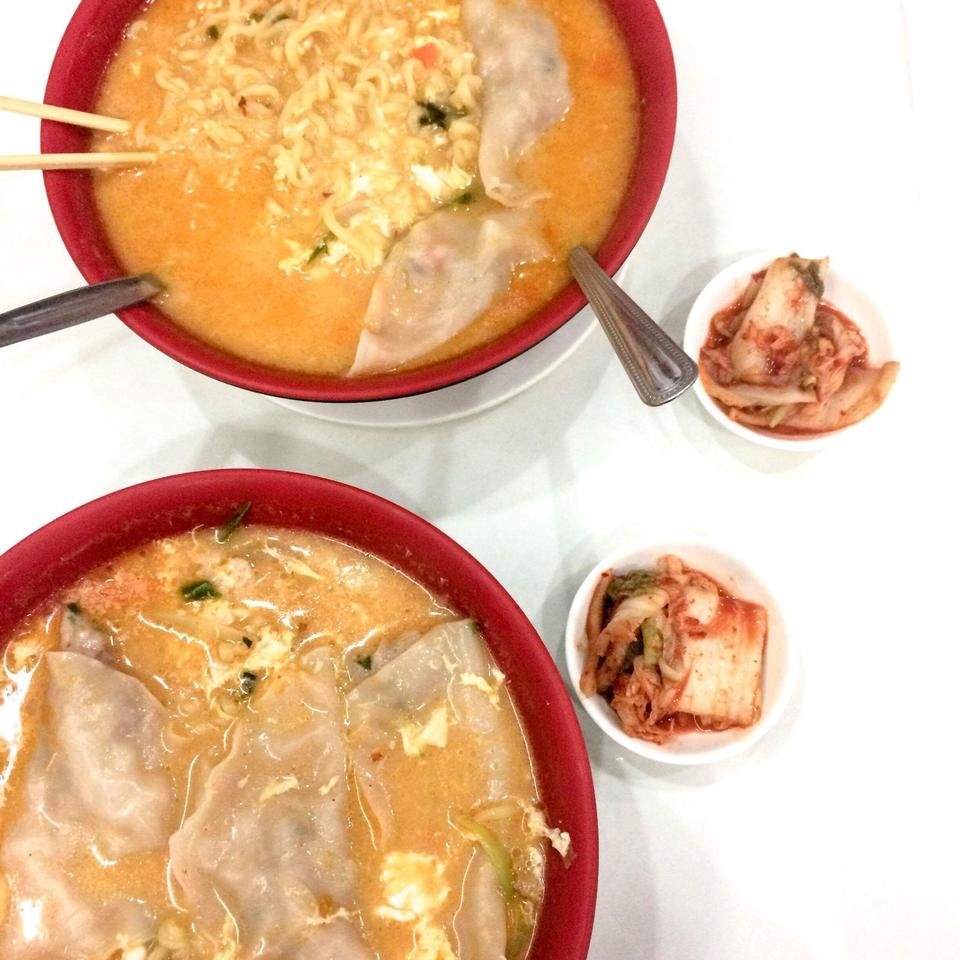 Ramen with Korean Dumplings and a Kimchi as a side dish.
Had this near University of the East. I forgot the name of the place. My friend just craved for this and asked me if I can join her have this. I wasn't sure if I'd love the food because I wasn't really into other kinds of food. But then I tried and I loved it now. This would be one of my favorite noodles for now. Funny how my friend used to tell me how spicy the food is. She didn't know how much I like spicy food. I guess she's shocked because I wasn't complaning about the taste of it. She was sweating because of the spiciness of the soup and not even a drop came out from me. Nice try, my friend. Hope you'll crave more and treat me again! Hihi.
More #koreanfood to come!