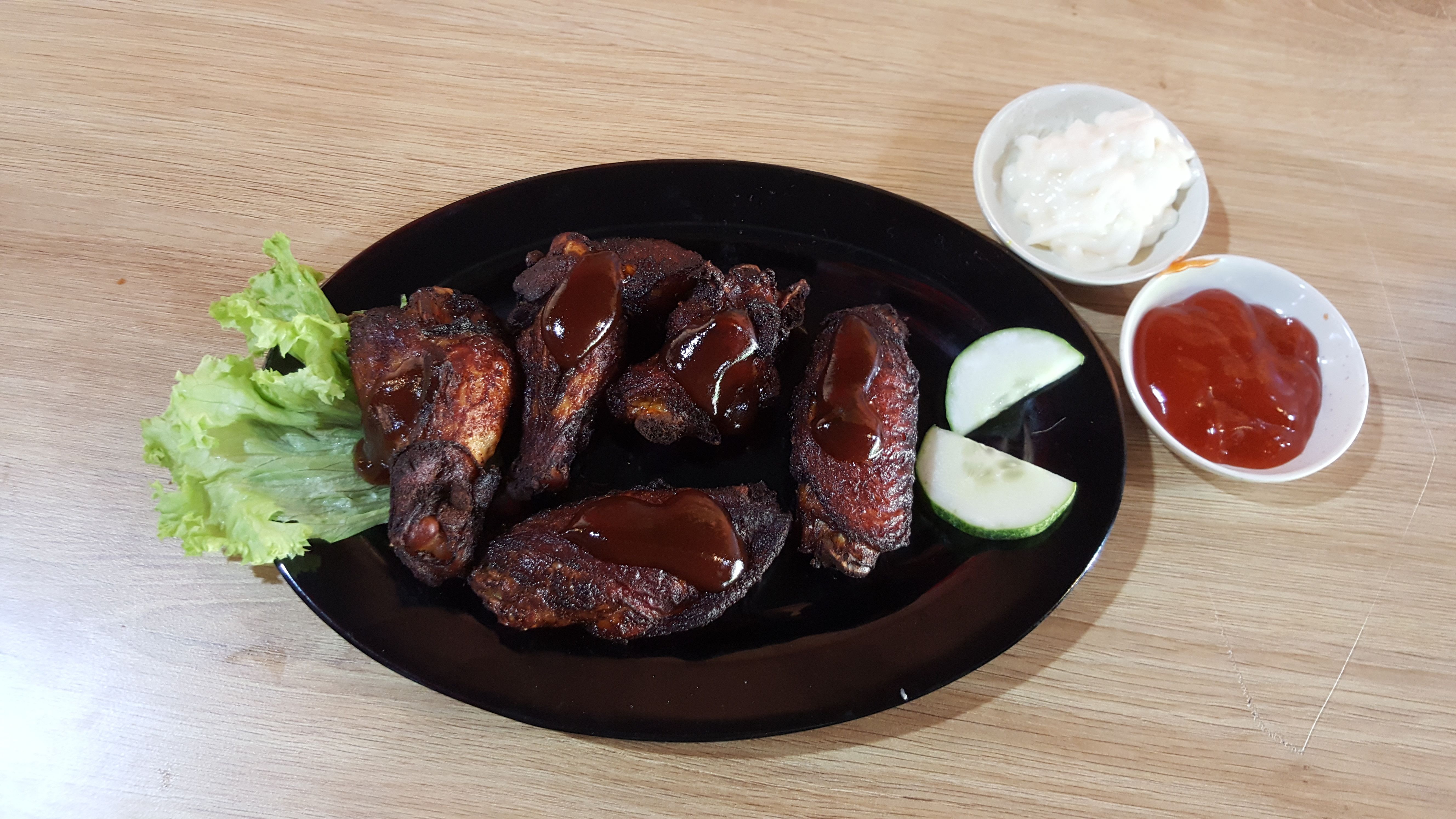 I took the picture from the canteen of my varsity named Unicafe. The food name is Buffalo wings. I was surprised when i saw the name. I asked the waiter that is it a wing made of buffalo meat? He said no its about the size! Anyway , that's not a big deal and the size of the wings wasn't that big atall hence i think it's just a business technique to attract more customers. The main thing is it was so tasty. It satisfided me. I said the waiter to fry the food more than the average which the reason of the dark color and also the reason for being more tasty. And of course chicken wings are so healty.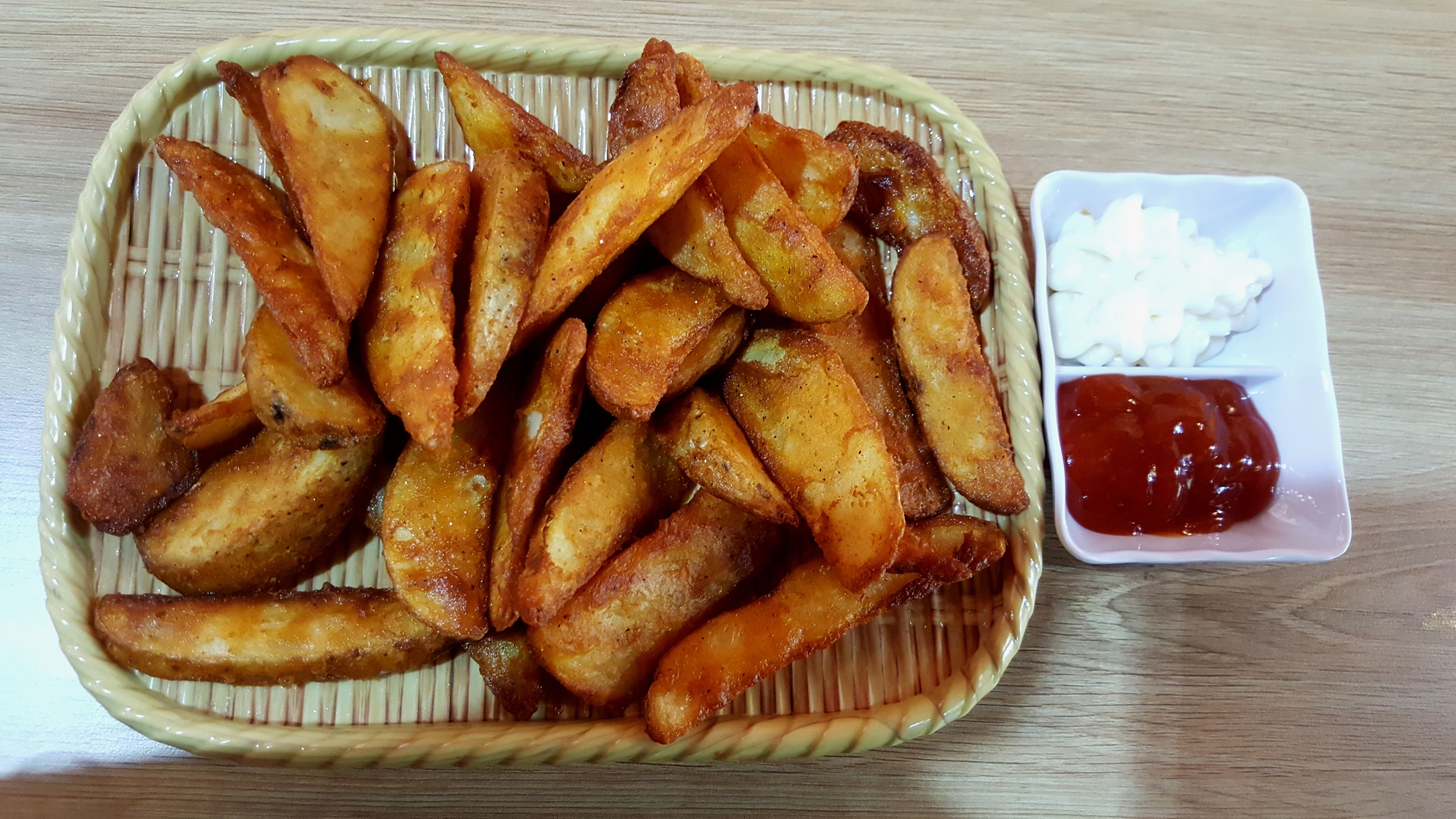 Roasted garlic potato!!!! This one is my favorite one. Even i cannot stop the droll whenever i see the pic of it. Took the picture from same place Unicafe of my varsity. Roasted garlic potato is a heavy food and contains high protein. I know lot of people loves french fry, but roasted garlic potato is much more tasty.
Thanks for viewing my post. Don't forget to give a droll 😜 . Those who lives in Malaysia can contact me to have a lunch or dinner together. Don't worry , i will provide the cost. Have discount for students. 😊.
                  END