Hi everyone :)
Today I was at the opening match of the football season with my city team, which I support, the Łódzki Klub Sportowy (Lodz Sports Club) in brief ŁKS. I don't know how about you but I really like sport, especially football, rugby, volleyball and American football. But today was a special day, because last season ŁKS crossed from the 3rd league to the 2nd league and probably every fan will agree with me, that it is a special day for him when the team climbs up. Coaches and players themselves are playing at an increasingly higher level and I am very pleased that we have a great chance to move to the first league and then play for the Polish championship.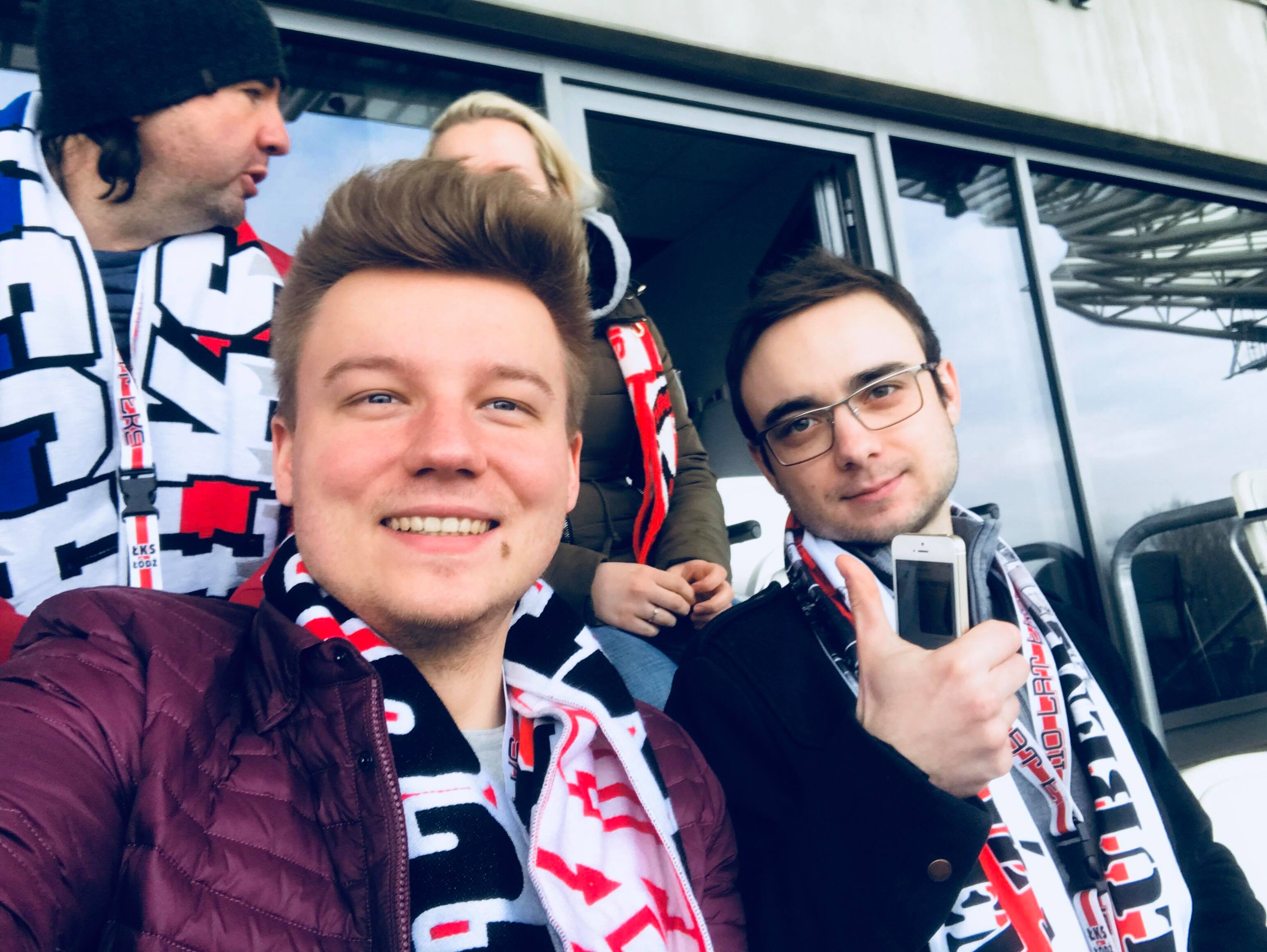 (Me with my good friend Daniel)
But this isn't the end of good news for my club. Today, the city authorities of Łódź also appeared and confirmed previous promises to complete our stadium as part of the transition to the 2nd league. At the moment we have a grandstand, housing only 5,000 people, but in just 1.5 years our stadium will accommodate 22 thousand people! In the end, we will have a decent stadium next to the Arena, where concerts take place. For us this is a great event because it shows that, firstly, as a city, we support our football team (at least they don't waste my taxes), secondly, our young footballers have developed a lot over the last year. Unfortunately, the match ended with a 0:0 result, despite a strong offensive on our part. The guys had a lot of action, they played as a team and not solo like in the old days. Really a very exciting match, it was nice to watch.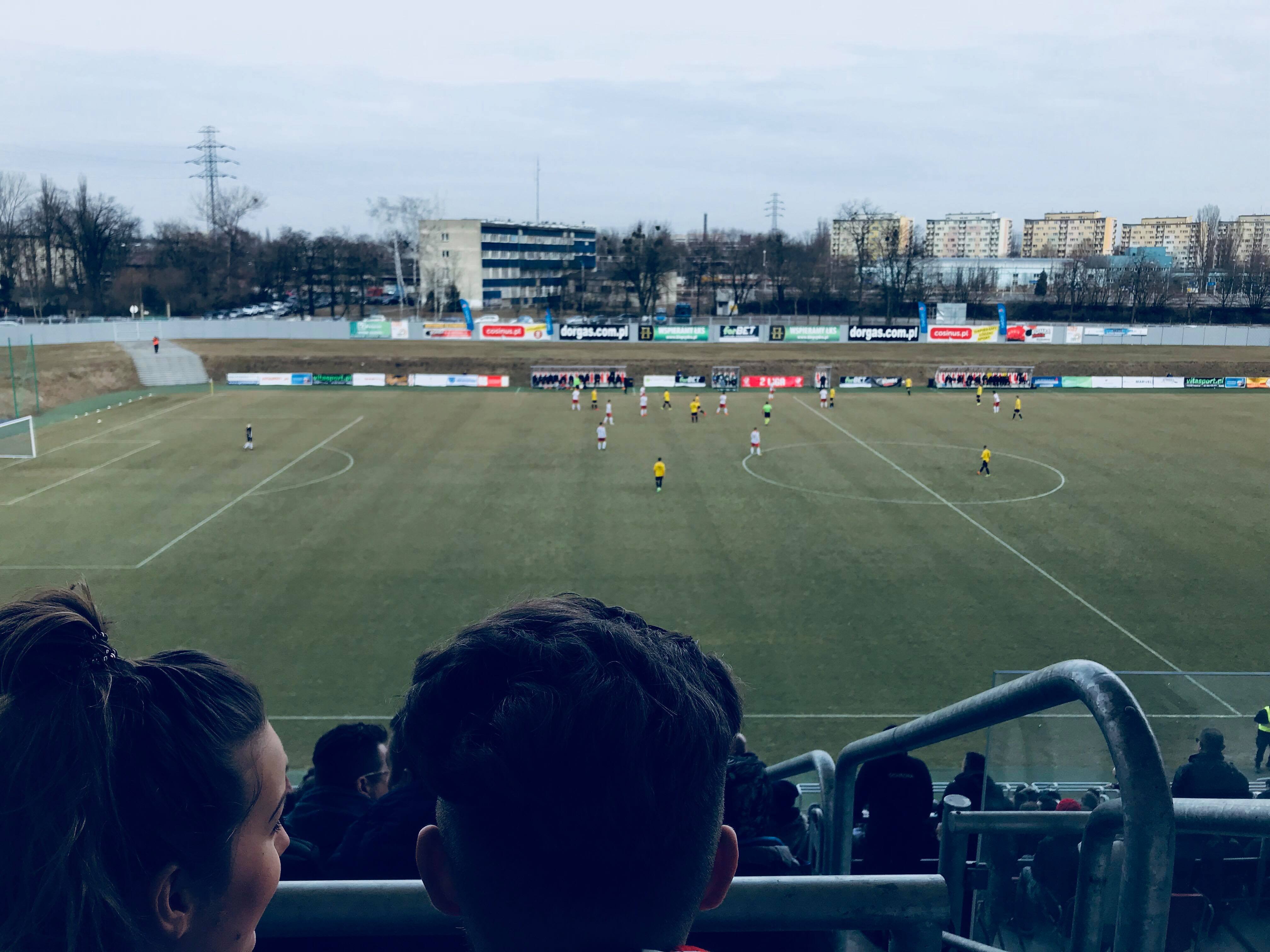 For this special occasion we bought with other sponsors skybox on the grandstand. You know, we don't save our money on the club and it's good to have a full bar for every match (hehe). We will be able to use it at any time, whether at matches or for our business meetings. All in all it's like we had an additional office in the city center with a view of the stadium. Of course, it has already been unanimously agreed that the masters' league will also be watched from the skybox - they've already screwed me in to buying a 50-inch TV, well, someone has to (hehe). The coolest thing about all this is that the club let us decorate this room. Soon there will be photos from our trips with the team, scarves and flags.
I also look at this day from a slightly different side, some money had to go to buy this place, some may say that it is sensless bragging or spending money, but you know what, today there was with us a small boy, 5 years old son of our friend. At his age, I could only look at the ball through the net because I couldn't afford to buy a ticket. This little kid is the biggest ŁKS fan that I know and for sure the loudest of all of us, it's probably worth supporting a club for this fact, don't you think? And who knows maybe this boy will someday be a footballer and score a decisive goal for us, and we will sit in front of the TV and think "Holy shit, the youngest of us all shouted the loudest" (hehe) :)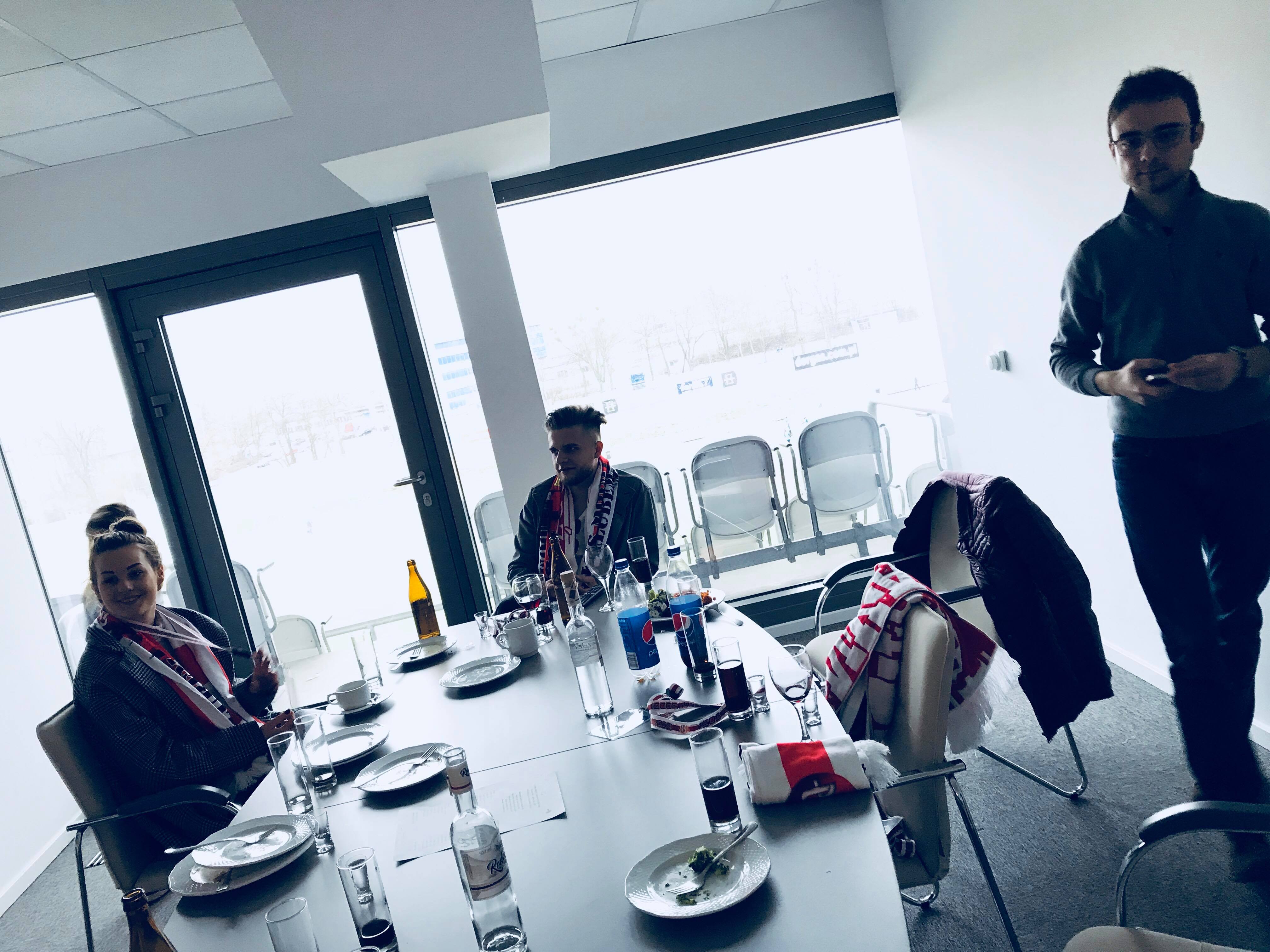 (Skybox bought by us for the entire season of matches).
At the end I will add that tomorrow the ŁKS volleyball players are playing for the Polish Championship. I'm proud that I can support such prestigious teams, I wait only for the football players to go for Championship to the collection.
And maybe soon there will be ŁKS coffee in the collection next to the coffee of rugby team Budowlani Łódź SA. Who knows :)
Go on ŁKS!
Love,
Wojciech