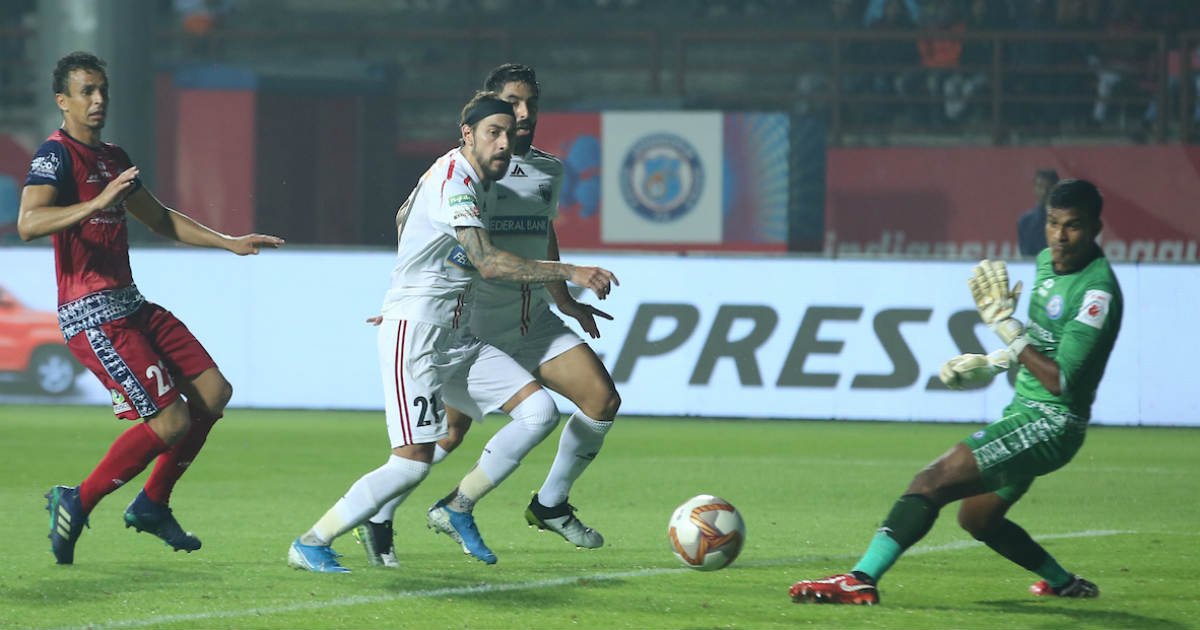 Source
Jamshedpur FC Hero will face Northeast United FC in their sixth match of the sixth season of Indian Super League (ISL) at JRD Tata Sports Complex Stadium here today. Jamshedpur FC are at number three in the table with 10 points from five matches while Northeast United are at number four with the same number of matches. Northeast United have one point less than Jamshedpur. The team that wins today will sit on the top in the table.
The host Jamshedpur has been invincible so far at their home this season. He has played three matches at home, of which two have been won and one has been a draw. The team has lost to ATK outside the home, but after that it has made a great comeback and defeated Goa at home.
On the other hand, Northeast United's team is one of the two teams that have not lost a single so far this season. The team, known as the Highlanders, have played three draws while winning two.
Jamshedpur forward Sergio Castel has scored four goals so far this season, while Northeast United's Esamouh Gian has scored three goals. These two players can prove to be the trump card for both teams.
Piti, who emerged as an influential player, is doubtful to play in this match but the coach has some good options in the form of Kerala-born winger CK Vineet and in-form Farooq Chaudhary.
Northeast United FC will be looking to Martin Chaves and Redeem Thlang for a good performance. He would expect them to cooperate with Gyan. The role of Panagoitis triadis will also be important in this match. He is in good form.
In the last match against Mumbai City FC, his defensive mistakes came heavily on him. Journey would like more and more improvement in this area.
Both teams are in good form and both have some good players. In such a situation, this match is expected to be exciting.