[Bundesliga Preview] Leverkusen vs Hoffenheim (round 2)
It's a game that weighs Leverkusen.
This analysis was provided on the Football Line homepage on August 25, 2018.
First of all, Hoffenheim participated in the Champions League PO this season by ranking fourth in the league last season.
After losing the first and second leg matches against Liverpool, they failed to make it to the Champions League.
Especially, we fought hard on the second expedition to make up for our loss in the first round of PO, but we lost 2:4.
We have to bear the physical burden of this game, and we can't ignore the psychological aftermath.
It was because he struggled for a year to reach the stage of his dream, but it was ruined by two defeats.
Anyway, Hoffenheim has the ability to deal with aggressive front pressure, rapid attack speed, mobility,
It is an aggressive team with aggressive two-line attacks and side attacks.
But as I mentioned earlier, the whole battle in the middle of the week can be a little physically demanding.
It is a situation where two consecutive away matches can cause a loss of mobility due to physical burden.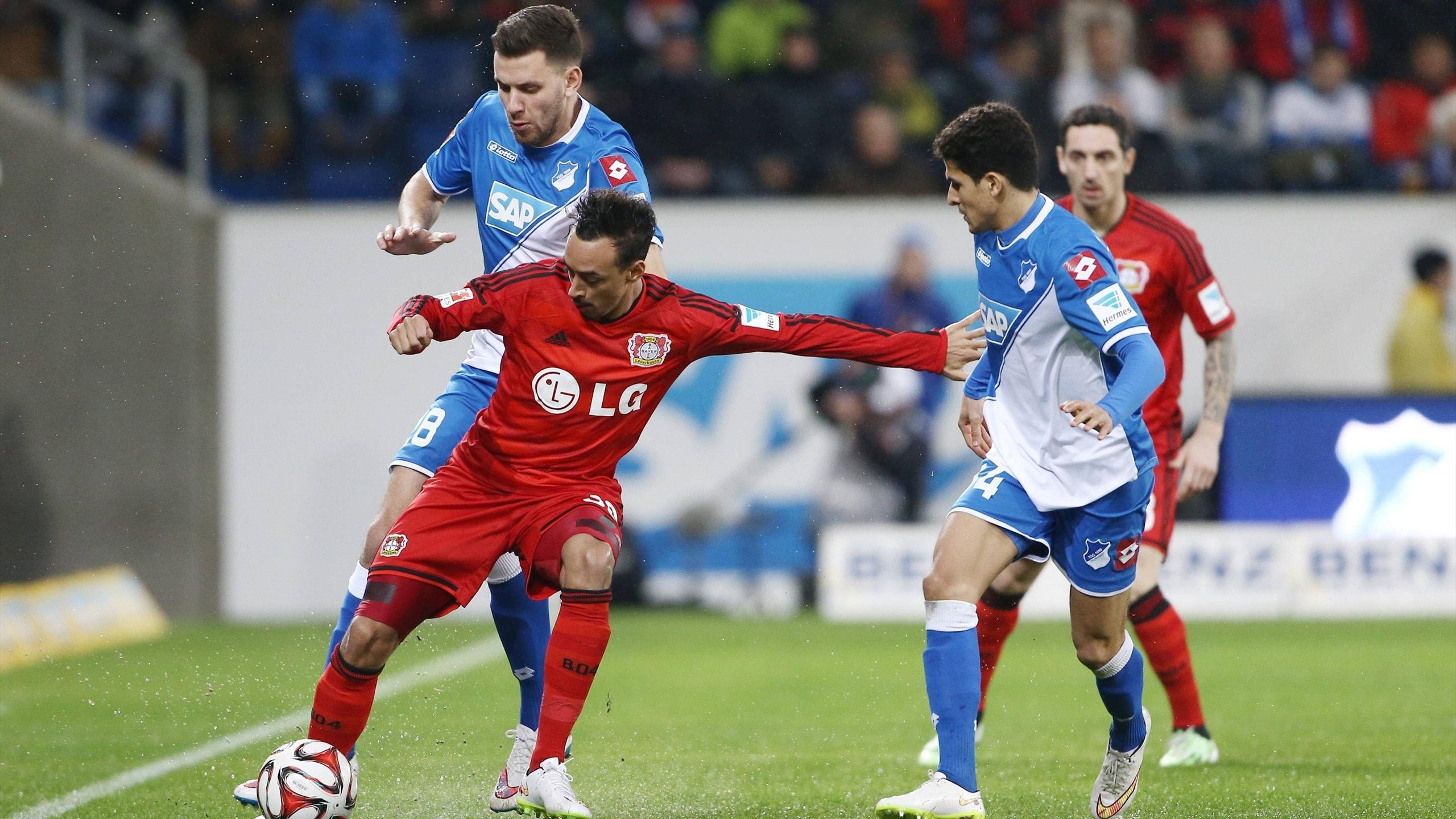 In particular, Leverkusen, which has taken out its replacement card this season to make up for last season's slump,
We lost 1:3 over Bayern Munich last weekend.
Given that the quick side attacks were very sharp,
In the battle of speed and mobility between the two teams, the physically disadvantaged Hoffenheim does not seem to have an advantage.
Furthermore, the problem with Hoffenheim, which has been giving away opportunities in the side since last season,
It is a weakness that is expected to be difficult to effectively defend against Leverkusen ' rapid side attacks.
Also, he was the rear playmaker who led the Hoffenheim craze last season.
The transfer gap of the center defender, Feile, who played one role in the three-back match, is also quite a challenge in terms of Hoffenheim.
So the home advantage of Leverkusen is what we expect.
However, the pre-season performance was significantly lower as Leverkusen allowed many losses from the free season.
In the face of Bayern Munich, he is also exposing problems with his opponent's ability to block attacks or lack defense concentration.
At the same time, the problem with the striker's lack of determination is also a pity.
The possibility of a draw needs to be left open.
Leverkusen will win or draw
Expected Score 2:1 (70 %)
Expected score 1:1 (30 %)
Please use the analysis details and the expected score as a reference and do not take responsibility for the result of the bet.
All copyright is on the football line and can be punished by civil and criminal charges for unauthorized reproduction and redistribution.
I sincerely wish you all the best.
I'm a Korean.
I'm not good at English well.
So I translated my soccer information from Google.
Please excuse me for this.