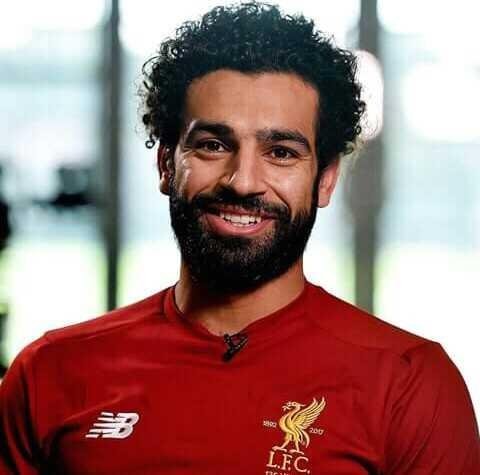 The British press comment describes Mohamed Salah as a great player who lives well and humbly. yes never once hung out in the bars to spend the night with sex with photos of local models. Inside the plane, on every trip home to England after the victory game yes is not acting like his drunken colleagues. Inside the plane, yes read the Holy Qur'an while accompanied by a cup of hot milk coffee. Similarly, every visit from the wife or female friend _ ("sex bomb") _ in the hotel, Mohamed Salah always visited his wife Magi who always look beautiful hija and his son Makka (4 years).
So the Liverpool fans not only praised Mohamed Salah as a great attacker. But they also declared themselves to be converted to Islam and participated actively with Mohamed Salah in the mosque
Even his current coach, Juergen Klopp, said that Mohamed Salah is a star player, who reads his religious scriptures and consistently practices his guidance.
In Egypt, Mohamed Salah became an idol of young children. "I want to be like Mohamed Salah when I grow up," said Mohamed Abdel, a 12-year-old boy from Nagrig village. And thanks to the ball, Mihamed Salah was able to build a modern hospital in his village Nagrig as well as provide assistance for the education of the poor in his native village of Nagrig and Egypt.
In England, the Liverpool fans cheerfully shouted together: Assalamu'allaikum, Salah, _we need you! _
A real preaching, real, concrete, down to earth.
When da'wah with attitude and action is needed more than with oral and written,
then, da'wah with ahlak and adab noble can beat 1,000 assemblies of science (theory) about ahlak * People call it as exemplary. One example, may be more effective than a thousand upgrades. Building the image of Islam with achievement and reputation. Come .... !!!