Even though I had a very rough time to spend some leisure to my hobbies, I can't help myself but watch the friendly football match despite attending a training.
I had opened a separate tab for this livestream in youtube. This wasn't aired in the Philippines mainly because TV Networks currently are not supporting most of the football games due to low audience / spectators. For us, it isn't an issue.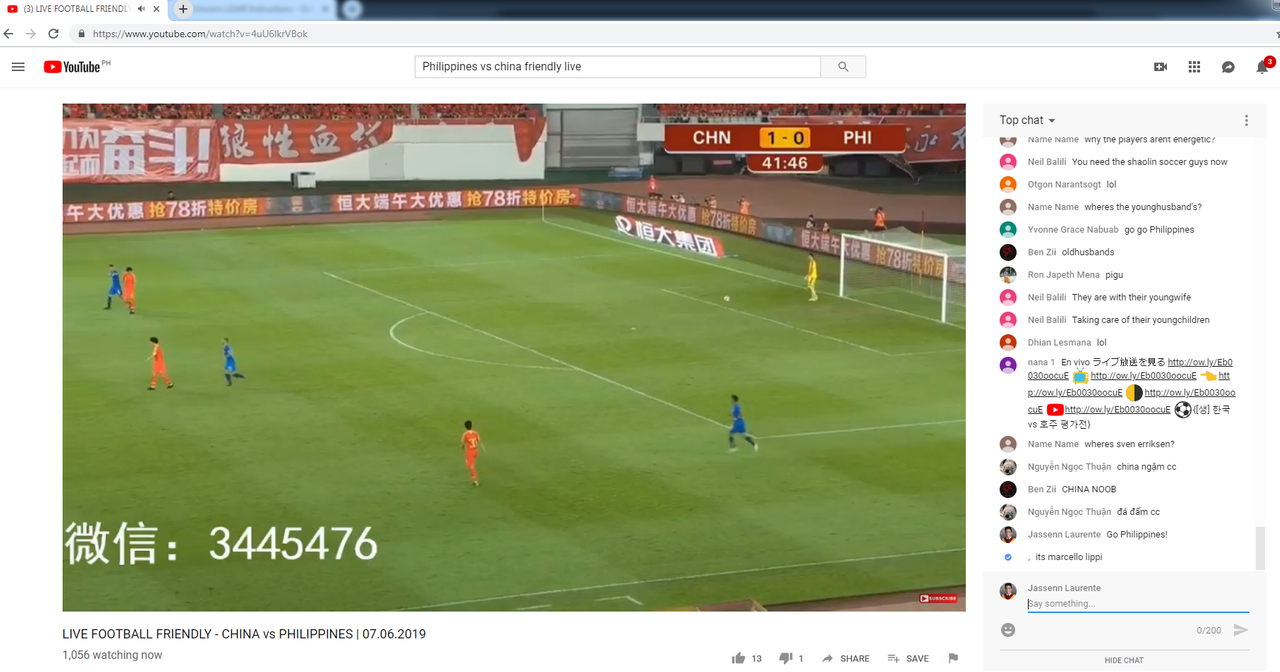 So yes, I watched most part of the game unfortunately our country lost to the mighty Chinese. They've played a lot of cohesion than our team. It is our preparation for the upcoming qualifiers the Philippines is having. I believe we now have one of the most formidable players the Philippines have but they need quality time to know themselves and develop chemistry for each other.
China won the match 2 - 0 which was played Guangzhou Tianhe Stadium, Guangzhou, China PR yesterday (June 7, 2019).