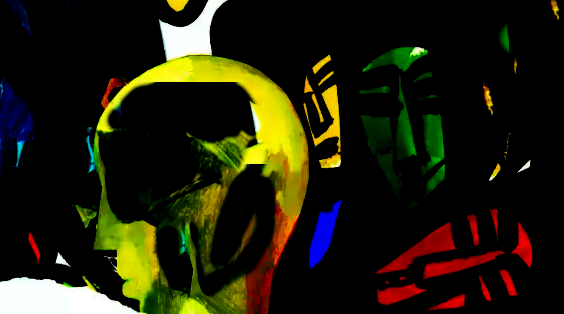 The sequel to playing football seems like an easy task. From whose foot to whose foot the ball went and where it ended up - such as describing goals, fouls, etc. Life experiences are not continuous. Describing life experiences is a difficult task. More difficult than story-telling. In the story or novel the author can kill a character whenever he wants. And they do. You will read a novel or play with great interest. But in the hands of the author, how long will he be born and die! But the reality is difficult.Human life is divided into several chapters. Some chapters are either pleasant or some chapters can be unbearably timeless. Speaking of composition, we do not have a hand in destiny (maybe I am not sure). A chapter may again be confused with the combination of these two feelings of happiness and sorrow. One person's life experiences bring joy or sorrow to others. We are sorry for the misery of others, we are also happy with the happiness of others.
Only animals called humans can share the happiness of others. No other animal can. Many times the scenes of life unfold before the eyes. We are thrilled to hear about others' experiences.
Sometimes it seems that the sooner the speaker ends the story, the better; As if to escape the huff. Life stories are as exciting as they are exciting. I saw a movie called '5'. You can watch it on YouTube. It is not necessary to understand the English language to watch these films. Scary movie. The movie based on Stephen King's short story was made in 20.
In short, Mike Enslin (John Cusack) is a comedian, skeptical writer, and critic of fictional fiction books. Who, after the death of his wife Katie (Jasmine Jessica Anthony), deviates from his second wife, Lily. Mike evaluates the supernatural events of the miracle book, criticizing it so that he has no faith. After his latest book was published, he arrived at Lexington Avenue in New York City. There comes an anonymous postcard named after him. Through which he receives messages - Do not enter room number 1. He considered it a challenge. Mike asked the hotel authorities for permission to stay in that room. Hotel manager Gerald Olin (Samuel L. Jackson) explains to Mike that if someone stays in the room for more than an hour, only his body is returned. In the last 3 years, at the last count, 5 have died. The incident begins with the suicide of a wealthy businessman named Kevin O'Malley. Who committed suicide in that room during the day. So Mike wants a lot of that room. After watching this movie it seems why time is so long. It seems like the movie is over soon. Before the end of the movie, he wanted to leave the hall. But I couldn't figure out what happened to Mike.
I wish I could get out of the movie hall though. In the same way, real life problems can not come out of the event.Life stories are sometimes as charming as horror movies and sometimes exciting. Sometimes pleasant and sometimes terrible. Every moment is rich in experience. Much like a rainstorm. Now if you walk a mile, think of how much water you will break. And if you walk a few years? So there is no chance of recourse here. Stories of life are like blood clothed. As the blood binds together through a complex equation, experiences begin to accumulate in a complex equation called the brain.