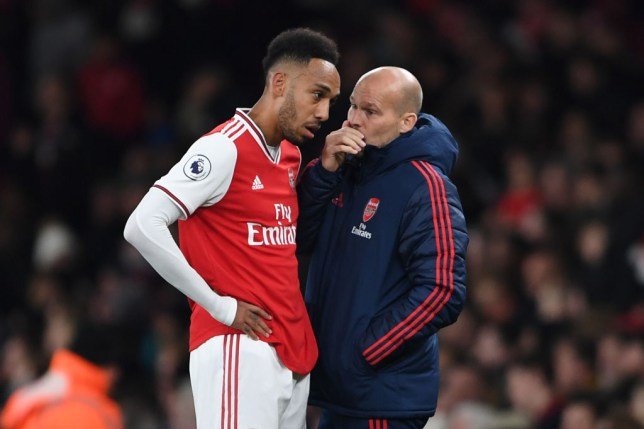 I often wonder who is worse between Arsenal and Manchester united. Arsenal will produce a very shocking result and you see Manchester united trying so hard to beat that shocking result.
I commented immediately I saw the Arsenal team list that what is Ljunberg doing. You are doing the same thing Emery did that led to his sack.
Starting a very poor defense line with a very soft midfield. Chambers, Mustafi, Luiz, and Kolasinac are not the ideal defense combination any coach will pray for. You used them and couldn't start Torreira that will add some bite to the midfield.
I was expecting him to do better but seeing the team list I immediately took my constant bet which is Arsenal no clean sheet at odds 1.32. Arsenal playing away and keeping cleansheet is like Christmas. It only comes once in a year.
Ljunberg is still interim manager and with what I saw today I don't think he will last as interim manager. Arsenal better find someone else to take over asap. I wonder if Arsenal sacked Emery because Ljunberg looks like Emery reincarnate.
The starting eleven plus the substitutions were just like during Emery era.
Arsenal should have lost if not for smart goalkeeping from Leno. Arsenal woes continue with Ljunberg. I wonder when people will learn and do things right.
Ole Gunnar Solskjaer is living on borrowed times. I still stand by my words that he will be sacked before January. I always criticize him because he is tactically inept. You selling a striker of Lukaku caliber for some overrated Rashford and Martial is crazy. He clearly listened to the rants of Gary Neville then to sell him. He is too fat, poor first touch, this and that and he got sold. I hope Gary Neville will offer him employment when Manchester united sacks him.
He will soon run out of excuses when Pogba and Mctomminay comes back. If you can't beat Aston Villa at home who do you now want to defeat. The likes of Maguire captaining the team is even funny. Maguire is an expensive Evans and not up to Smalling standard for me. He is trying hard to justify his transfer fee but he is just another overpriced player who can't play more than his ability.
He should continue enjoying his captainship until a better coach comes in.
I think the FA should allow Manchester united and Arsenal to merge. I am sure the combination of both teams won't make top 4.
Mediocre.
---
Posted from my blog with SteemPress : https://mysteemblog.000webhostapp.com/2019/12/manchester-united-and-arsenal-celebrating-mediocrity
---