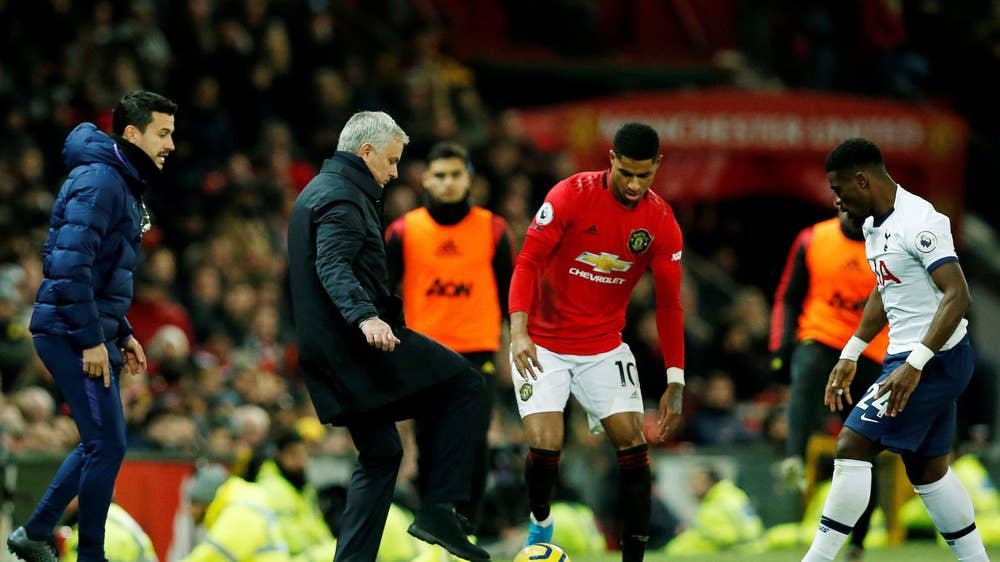 The Manchester united match went as expected….Goals from both sides and atleast 3 goals.
The match started with Manchester united dominating. They looked like scoring right from the onset and were duly rewarded with a beautiful goal from Marcus Rashford in the 6th minute. Maybe Paulo Gazzaniga could have done better with the shot or not is not up for discussion. Rashford scored a brilliant goal and looked like getting another and another. Tottenham never got into the match. They came second in the Tactics battle. Jose Mourinho lost to Ole Gunnar Solskjaer.
Solskjaer surprisingly started Mason Greenwood in the crunch match. Greenwood played the perfect role he was asked to play and that is distract the Tottenham defenders. He distracted them enough for Rashford to do the needed damage. Both teams rely on their fast wingers to do the damage and the only way was to counter that tactics with a wing play tactics which Solskjaer did perfectly. The only mistake Mourinho made was Aurier overlapping. Serge Aurier is flourishing under Mourinho and so far has 2 assists and a goal under the Portuguese born Manager.
He is given the freedom to move forward and deliver those deadly crosses and maybe go for goal sometimes. He did exactly that and Rashford made him pay. Sissoko covered for him but that wasn't enough. The French man is not one you want near the box due to his clumsiness. Daniel James didn't get the freedom Rashford had due to Verthogen marking him.
The same thing can be said of the Manchester united full backs just that they don't have anyone overlapping and forgetting their role. Ashley Young was brought back into the squad in place of Brandon Williams and that paid off. Williams would have surely overlapped giving Lucas Moura space to wreak havoc. Young never moved too much and reduced the space for Moura and Aurier to operate. This resulted in Aurier taking early crosses which were comfortably dealt with by Lindelof.
It was game over by the time Eriksen got in as Manchester united have gotten the second goal and there was not much to do other than defend.
It was a great match and the scoreline should have been further apart if not for Gazzaniga saves.
There is plenty work to do Jose Mourinho.
Congratulations to Solskjaer. Keep postponing your sack date.
---
Posted from my blog with SteemPress : https://mysteemblog.000webhostapp.com/2019/12/ole-gunnar-solskjaer-won-the-tactical-battle-against-former-manchester-united-manager-jose-mourinho
---