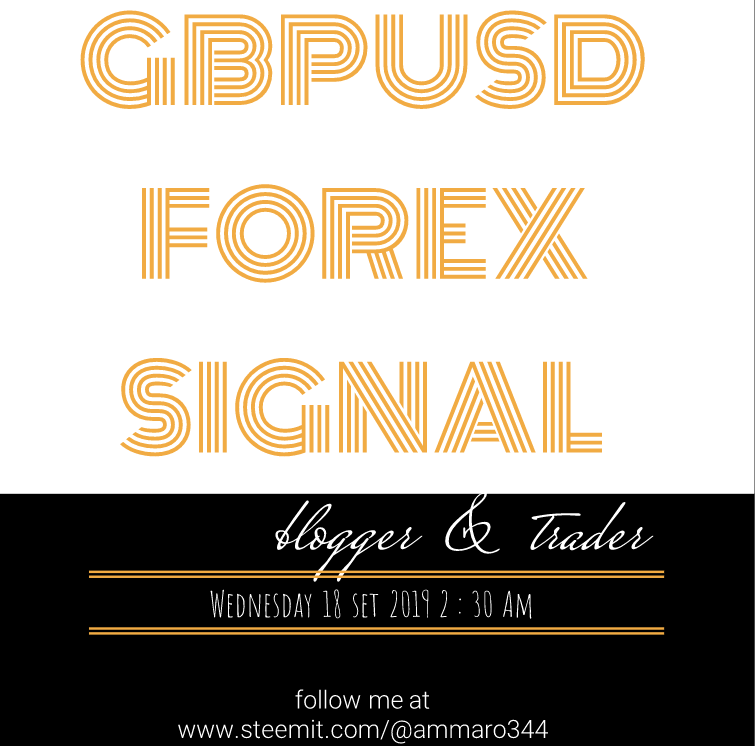 Analysis:
Welcome to the @ammar0344 Trading signals In today's analysis We will explain the pair GBPUSD Which is founded as the write pair for today's instant trading we always want to choose the pair which we are 90% sure that it will be profitable according to the market move!
Now we are in stage to decide what type of trade we need to Paced Here!
As from the H4 Chart wew have got the following prediction that the Resistance line position is clear from the Red line which is the strong resistance for the pair.
Resistance is at red Line 1.25390.
---
---
From H4 chart it is clear that market had already at the resistance point here is the right time to trade with the pair in the middle position of the support level and the resistance level its always impossible to predict the trade type.
Support Is At Black Horizontal Line 1.22868
---
---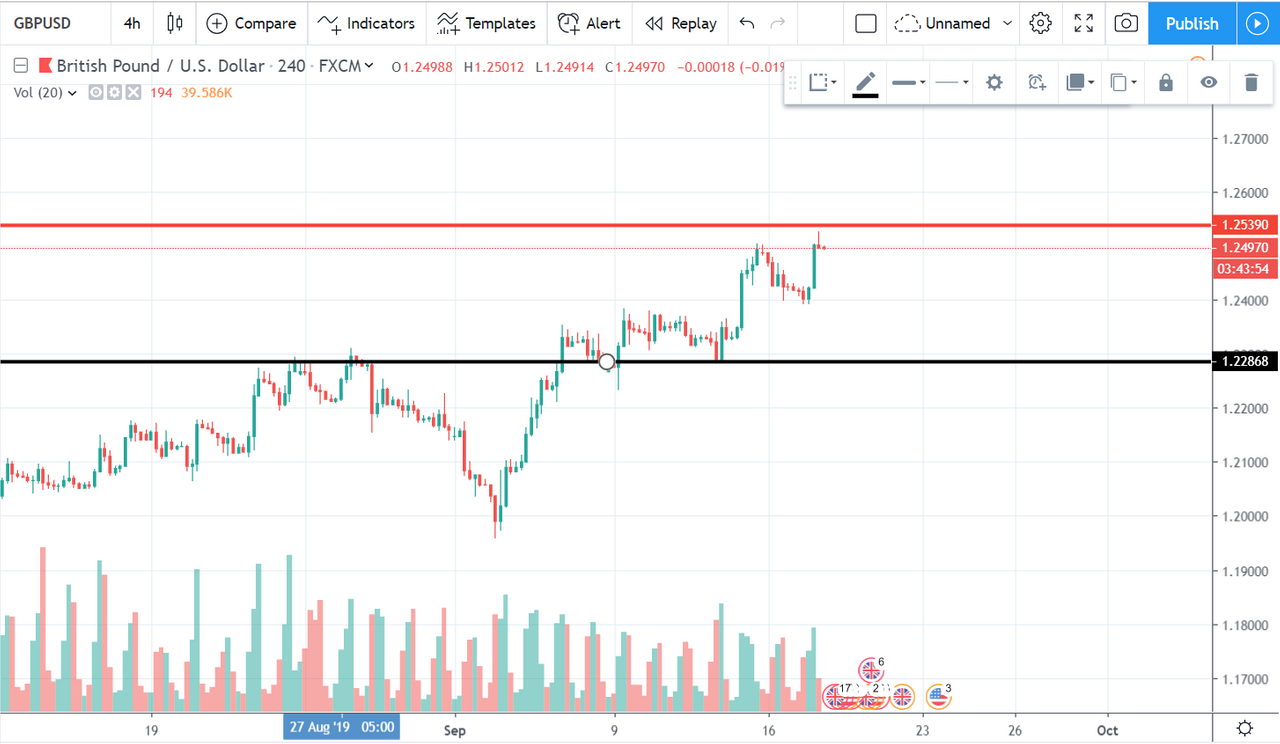 It's time for the instant trading NOw because the market is at the very best position now we are lacing our order right nowat the following order with the fixed tight take profit and stop loss limits .
| Instant Order | Price |
| --- | --- |
| SELL | 1.24957 |
| TAKE PROFIT | 1.24793 |
| STOP LOSS | 1.26279 |
As you place a trade right now you should be carefull with the lot size and you should use a trusty broker which work for you on the real market moment not in control of the broker .
We personally use exness and fortFS and XM.
My Own Open Trades Screen Shots:

---
Detail Of The Open Trade:


---
From our analysis we have make hundreds of pips per month for our trading accounts management i am the financial manager in my town as well which is honor for me to serve as a trader both in forex and crypto world now.
---


Recent Signals Profit Loss Details: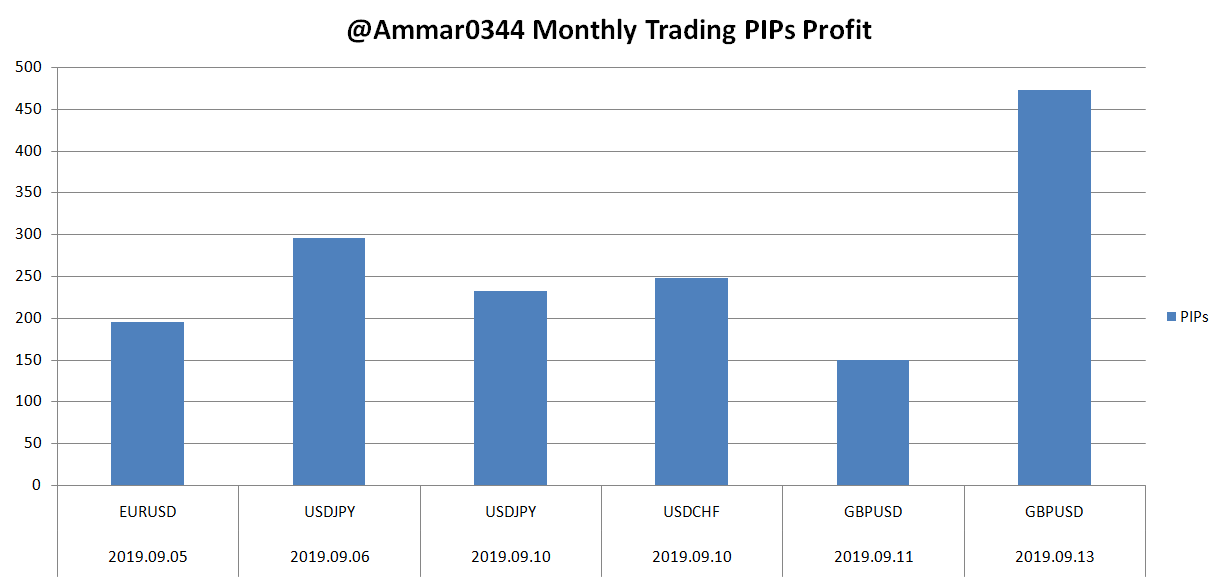 | PAIR | DATE | PRICE | TYPE | PIPS(profit/loss) | STATUS |
| --- | --- | --- | --- | --- | --- |
| EURUSD | 5TH SEP 2019 | 1.11065 | SELL | 195 | FILLED |
| USDJPY | 6TH SEP 2019 | 106.986 | SELL | 296 | FILLED |
| USDJPY | 6TH SEP 2019 | 107.499 | BUY | 232 | FILLED |
| USDCHF | 9TH SEP 2109 | 0.99131 | SELL | 248 | FILLED |
| GBPUSD | 10TH SEP 2019 | 1.23255 | SELL | 150 | FILLED |
| GBPUSD | 13TH SEP 2019 | 1.24930 | SELL | 472 | FILLED |
| USDCHF | 16 TH SEP 2019 | 0.9939 | SELL | - | Open |
We have so far given 6 signals for the trading pair above and we have Got 100 % Success you can see our trading live account screenShot Above as well . What trade Signal we offer we also used that on our own live account . You can see all our recent trading post and compare the result by your own.
It should be kept in mind that do not wait for the exact figure of the take profit something is better than nothing you can watch if you get enough profit from the pair you can manually stop the trade and take the profit from it.
Disclaimer:
we are not a financial advisors we are doing the analysis for the fun and we are just sharing our experience of trading with the steemians and other traders to help us with their experience, You comment regarding trading will be really appreciated.
All the traders who are new to the trading they must be very careful with the lot size and leverage for sure because if you are losing the margin you will be not able to make a reasonable profit from the pairs we discuss.