NOTE: The ideas posted here are simply my own speculations on what might be happening in the market. They are in no way recommendations for trading with real funds. Without sufficient experience it is possible to sustain significant losses. I know people who became overwhelmed by the trading experience and lost upwards of $20,000. Please use caution. Practicing trading in a demo account is the an excellent way to become more proficient. This is for educational purposes only.
Please see strategy description:
https://steemit.com/forex/@jiva34/trades-that-work-strategy
USDMXN setting up. It is a little early in the prices action open a position but according to time of day, less than hour until US markets close and the positive swap rate I went ahead and opened sell anyway.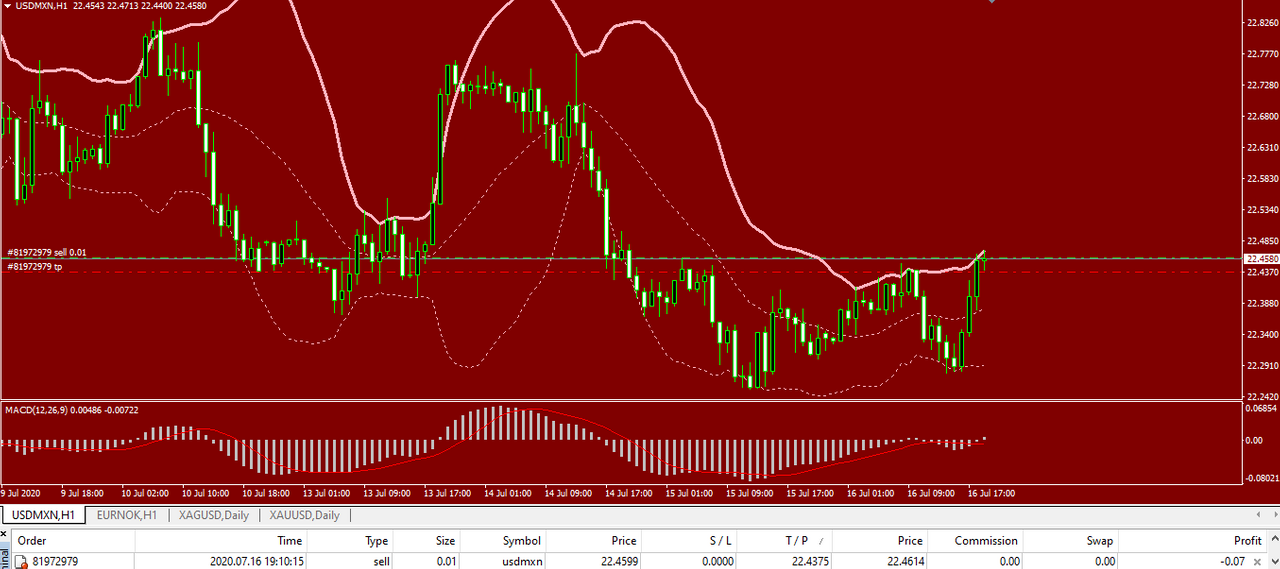 I will check back in a while and expect it will have closed .01 for the target of $1.00. If not I will monitor the price action ion the 4 hour.
That didn't take long, Generally these are vast trades.