A few weeks ago I shared about how I accidentally stumbled on Forex and made a career out of it. To read that blog post, you can go HERE.
Yesterday, (<-- Click this link to read yesterday's story) I shared about the 3 things I did which immediately doubled my Forex trading income.
I have not been posting for the past few days due to a busy travel schedule as well as having meetings and classes. Today, I am back to my usual routine of blogging in the morning after placing my trades.
One of the things I have learnt throughout the years of trading is to not overexpose yourself. This means that although we can have high leverage for Forex trading, the key to keeping your account balance at a healthy level is to limit the lot sizes of your trades or to limit the number of trades running at the same time.
I have seen traders who trade 1 standard lot on a $1,000 account and that is just too risky! This means your trade has a maximum Stop Loss of 100 pips before you blow your whole capital. If you have 2 trades running at the same time, you are only able to withstand 50 pips drawdown per trade on average. In Forex, a 50 pips movement is very small and it can happen within 1 hour!
I have also seen traders who trade 1 mini lot on a $1,000 account and that is fine. However, they would have 5 to 10 trades running at the same time and again this will lead them to be overexposed. 10 x 1 mini lot is equivalent to 1 standard lot and this means their trades can only have a maximum Stop Loss of 100 pips each.
A lot of traders will say that since they trade on the M5 or M15 timeframe, 100 pips is a lot and they do not trade with such a big Stop Loss. They claim to use a Stop Loss of between 30 to 50 pips and that is still very high risk.
Assuming they trade 1 standard lot, a 50 pips Stop Loss would be about $500 and this is a 50% loss on the $1,000 account. At 1 mini lot, with 10 trades running, that is just as bad.
At the end of the day, whether you are able to make money or not from any trading or investment, it depends on the capital you have. A bigger capital gives you a better chance of making back your losses. Remember, if you lose 10% of your account, you will need to make back 11% to get back to break even. If you lose 50% of your account, making 50% back does not bring you back to break even. You will need to make 100% just to recover you capital. If this sounds confusing, refer to the example below.
Trader A starts off with $1,000. If he loses 50% of his account, he will be left with $500. If he makes 50%, that's only $250 and his account balance will show $750. Therefore in order to get back to $1,000, he needs to make back 100% of $500.
I hope today's post has given you a better picture of how important it is to trade with a conservative lot size and risk.
I came across this quote earlier this morning and I would like to share it with you. This was from Confucius and I find it really useful.
"It does not matter how slowly you go as long as you do not stop."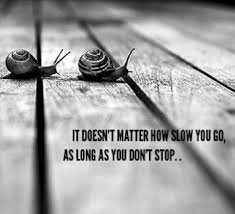 If you enjoy reading my blog posts on my Forex trading then remember to follow me if you want to be notified once the next post is up. I post daily but at different times because my trading comes first. Blogging is done only during my free time, its not a job. I just enjoy writing sometimes.
Hope you enjoy today's blog post and if you have any questions please feel free to ask in the comments below and I will definitely respond to you.
---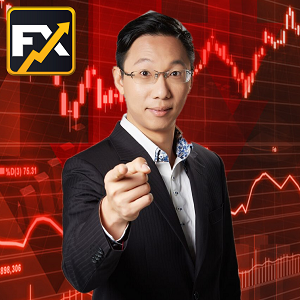 Daily Forex is my way of sharing my personal thoughts on the Forex Industry with would-be traders as well as current traders.
I thank you in advance for following my daily blog post and of course an upvote would be a nice motivation for me. It will also be a sign that my content is relevant and have given you a bit of insight on what Forex Trading is all about.
Here are some interesting topics to start you off :
---
If you wish to get more FREE Forex Content, join my Facebook Group : The Winners Circle By FXStartsHere.
Sign up for a FREE Steemit account and you can thank me by coming back and upvoting this article. And guess what, you will earn Steem ($$$) too for doing that! That's will be #awesome!
Remember to FOLLOW me too!
---
For GUARANTEED UPVOTES, join steemfollower. You will get 2 times the value of your upvotes!
This is my referral link https://steemfollower.com/?r=15028 so that we can help upvote each other everyday and make money together!