Last week Kraftee qualified for the Fortnite WorldCup Finals in Solos.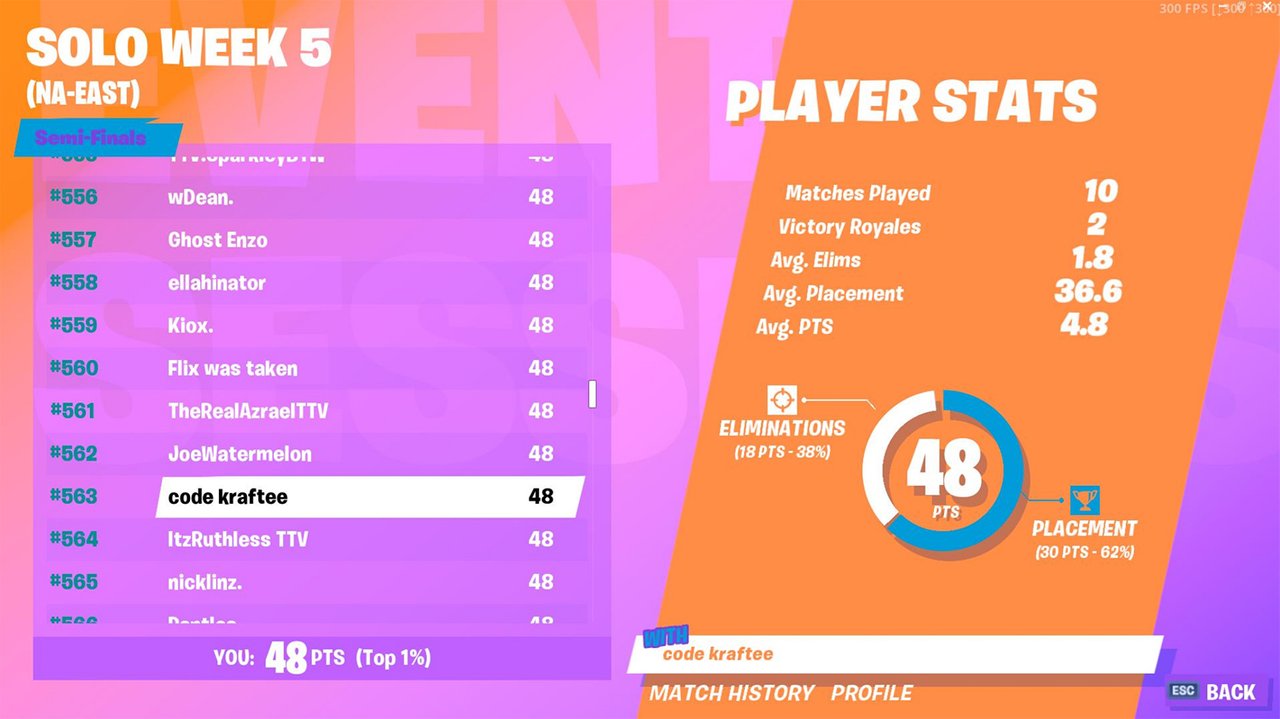 https://twitter.com/Kraftee_/status/1127356491823030273?fbclid=IwAR3E7gQpDyTdFz1ihKnKYhMen5Q_g4_DV395NUCgksoVyHEjDKfz4c7Sqvg
Yesterday in the Fortnite WorldCup Duos SemiFinals he played with his Team mate UnderratedDog .
They were really good, but a glitch deducted 2 points from the Team.
https://d.tube/#!/v/brokernaples/a2xamrhh
After the glitch they ended up getting 57 points, while players with 58 points qualified already for today's Finals.
Since they should have 59 points, they would be in the Finals today for sure.
I hope Fortnite Officials can still make that right, the Finals are starting at 4 pm EST.