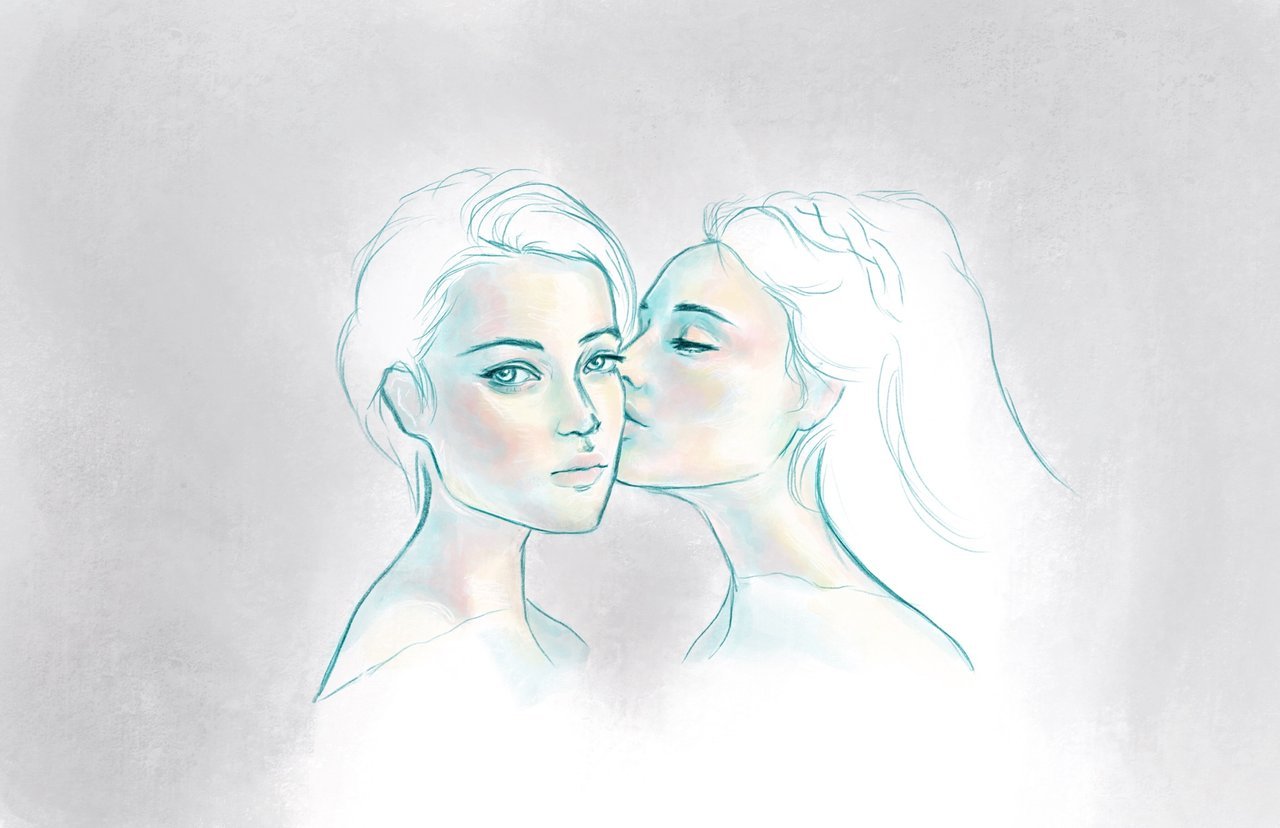 It was one look, one look was all it took as Cheryl kissed my cheek. For four long years it had brewed, and I'd simply ignored it, like it wasn't truly there. For Cheryl wasn't just my sister, she was my best friend, my partner, my muse. I couldn't, I just couldn't, not to Cheryl.. but then I did... We were born together, we shared not just physical features, we also shared a similar voice, and we almost shared the same thoughts, almost... I loved her no doubt. I loved her without truly realizing I loved her, that genuine kind of love. Or then maybe I didn't. I can't tell the difference no more... Perhaps we had too many sames, and then it was one too many, for when she had fell in love, so had I... And for him too. With the blue eyes, and broad shoulders. Suddenly we shared too much that there was something we didn't share, something which brought us both closer, yet apart. Something which she tasted, and I had to.. something which I pushed away for four long years, until I couldn't... Oh it was one look, one look was all it took, and as those eyes stared back at me, with that same longing, I knew... That even though I had blue eyes, I didn't just want him. I wanted them both... Blue eyes and Cheryl...
---
Written for @vermillionfox's Foxtales Contest
I decided to give this another go. It seems these days the words don't desire to come to me, however I try. Perhaps the transition taking place in my life right now is taking its toll. Hopefully I'd get past this phase eventually...
---