I won't presume to know the full deatils of what's going on with #JulianAssange & I'm sure there are infinite conspiracy theories abound: i'm here to simply show support & make sure this man does not get buried/swept under the rug & forgotten like history would prefer.
---
Well for starters; first post in a long time! So apologize for that. I've been waiting for this platform to make some major updates and it seems as if they are making monumental strides (both with their mobile dAPPS & the platform itself) & at this rate; we might be done with beta by 2084! lol
---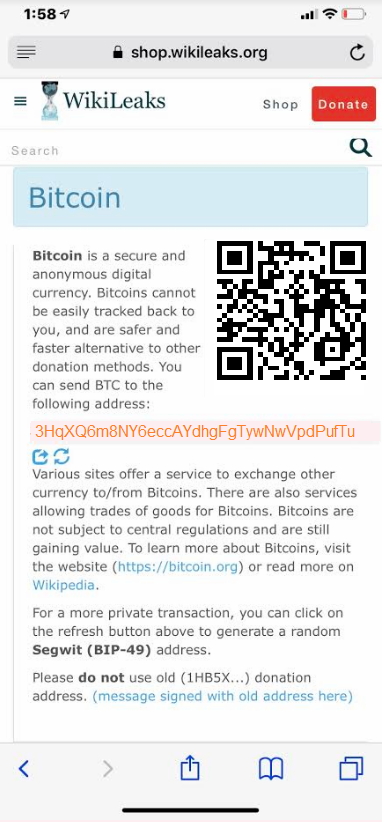 I wanted to make a lengthy, detailed post including #TA; where we are in terms of the #cryptospace & where we're headed on current market conditions with Q2 starting off bright after a gloomy 7 (almost 8 quarters) of cryptowinter.
However this is a noble cause. Julian Assange is selfless. He's put his life & his freedom at stake more times than either of us will in our lifetime combined. He didn't do it for fame (infact; he's been nothing but infamous/slandered since) & he sure as hell didn't do it for fortune (living in an Ecuadarian embassy to be snatched up in some covert op midnight) so why did he do it?
---
The answer is simple...
---

He did it for us. He felt the world had the right to know certain things & sure you can make a case that he's anti-American or pro-russian or whatever; all I know is what I see & what I see is a man who's leaking classified/redacted government material that the globalists/elitists don't want you to know, and now he's being persecuted. Sorry, I'm not that naive, and the American people aren't either... there's no such thing as a coincidence that grand.
---
I've personally donated 1.00 #BTCUSD & I wanted to spread awareness about this issue because the media is doing everything in their power to suppress / bury / sweep this story under the rug; thankfully people are smarter than they give us credit for and as a result Assange is trending on twitter. That's still not enough. This is one man versus the 1% of the 1%. I'm not going to dish out any conspiracy theories; just facts:
Assange releases classified information that #NATO allies & US government does not want known
Assange takes refuge in an Ecuadarian embassy; with good cause to fear for his life after exposing the most powerful institutions & revealing dirty laundry / skeletons that were meant to be taken to the graev
Assange is hit with some trumped up bullshit sexual assault allegation & nobody buys it.
As a crypto enthusiast/trader since 2014; wikileaks has the option to accept donations in the form of multiple #cryptocurrencies in order to protect the identity & privacy of those who want to support his cause while remaining anonymous in the process. Head to their domain on wikileaks.org; I've screenshotted the #BTC #LTC #ETH & if you're a real paranoid privacy nut: #ZEC donation links / QRs below for those too lazy to do so.
---
Do not let this man get swept under the rug! Contribute. Donate. #FreeAssange!
---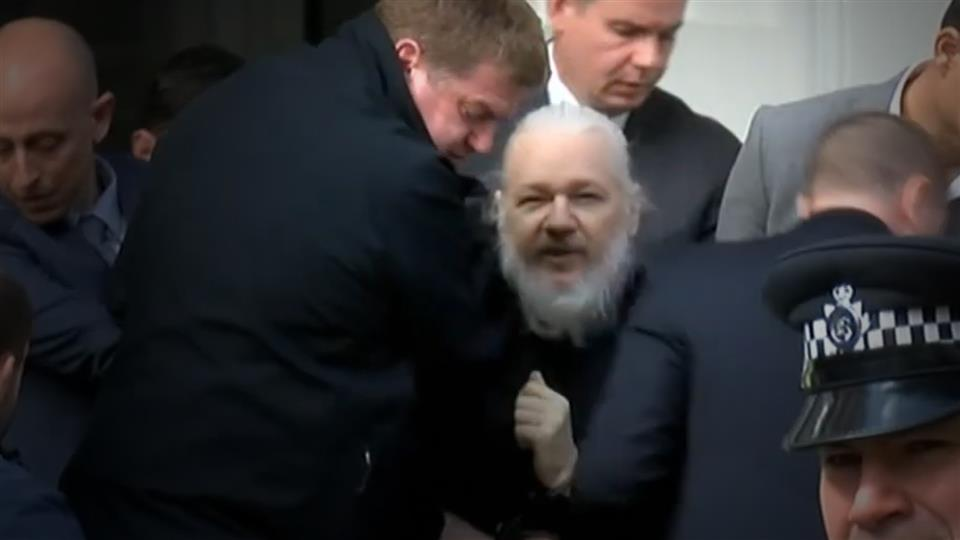 ---
Just pause for a moment and look at the reprehensible, inexcusable bin-laden like state he was arrested in. If this is the cost of martyrdom; no wonder there are so few...we don't all have to be heroes like Assange or Snowden, but we can sitll do our part. Donate on wikileaks.org!
Peace, Love & Transparency.
Expect a slew of new content soon! I've been stockpiling (both #STEEM & op-eds), giving #steemit some time to grow a bit before I start dishing out daily posts. Though I have completed roughly a dozen or so and they are lengthy for you TLDR 60 IQ dumbos don't bother, though they are intriguing, interesting, informative, educational, and provide numerous sources from multiple outlets on various different isles of the political & ideological spectrum. So they will make for good reads. That I can guarantee!
Until then...stay tuned!