In the following article I will tell you about a service that makes you able to earn free Satoshis without doing anything.
This may be very interesting for people that are new to the crypto. Some of them don't want to invest money. Some of them maybe just want to play around a bit.
The website is called "freebitco.in". I will talk a bit about it in the following.
If you are interested and want to register, feel free to use my referall link :)
Free BTC by rolling a number
You are able to earn free bitcoins every hour just by completing a captcha. You will roll a number between 00000 and 10000. The highest number you can roll is "10000". If you will roll it, you will earn 200$ in BTC (but me personally never got it for being honest). In the following you are able to see a chart with the possible amounts to win.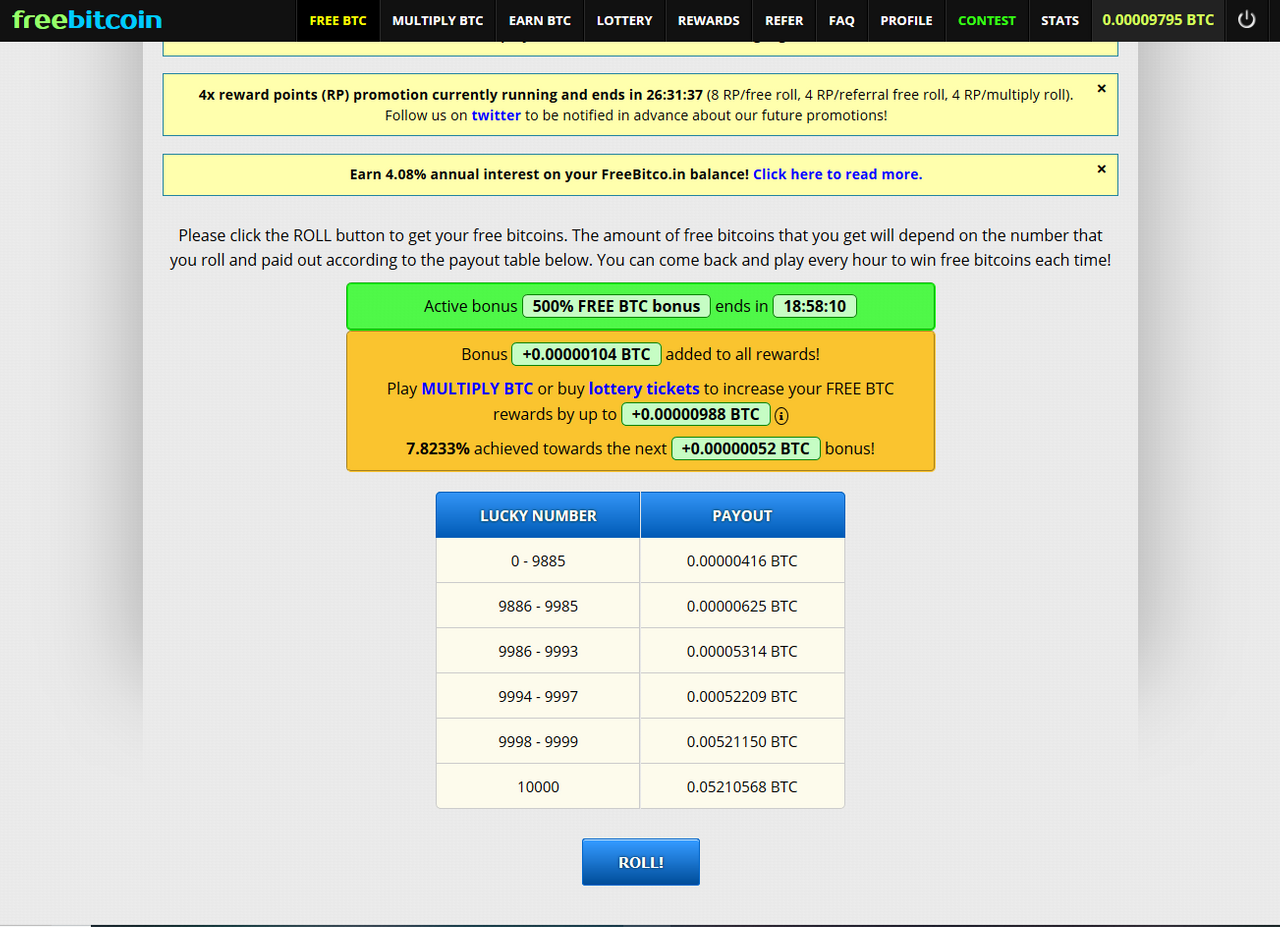 So you will win at least 90-500 Satoshis every hour. When you are working at the computer anyways, it's a possibility to earn a small amount of passive income hourly. It will get way more interesting, if you know many people that will roll regularry. You will earn free Satoshis for every free roll that a person you referred does. So the best tactic is to share your referall link to your friends and encourage them to play.
Gambling/Rolling Dice
There is also a option for playing dice. It's kind of a gambling-game, where you can bet on a number above 5250 or below 4750. If your bet is right, you will double the used amount of Satoshis.
If you want to be risky, you can also check a box on the right - you will bet more than usually (2; 13; 125 Sat.) - but if the number 8888 is rolled, you will earn a much higher amount (0.0001; 0.001; 0.01 BTC).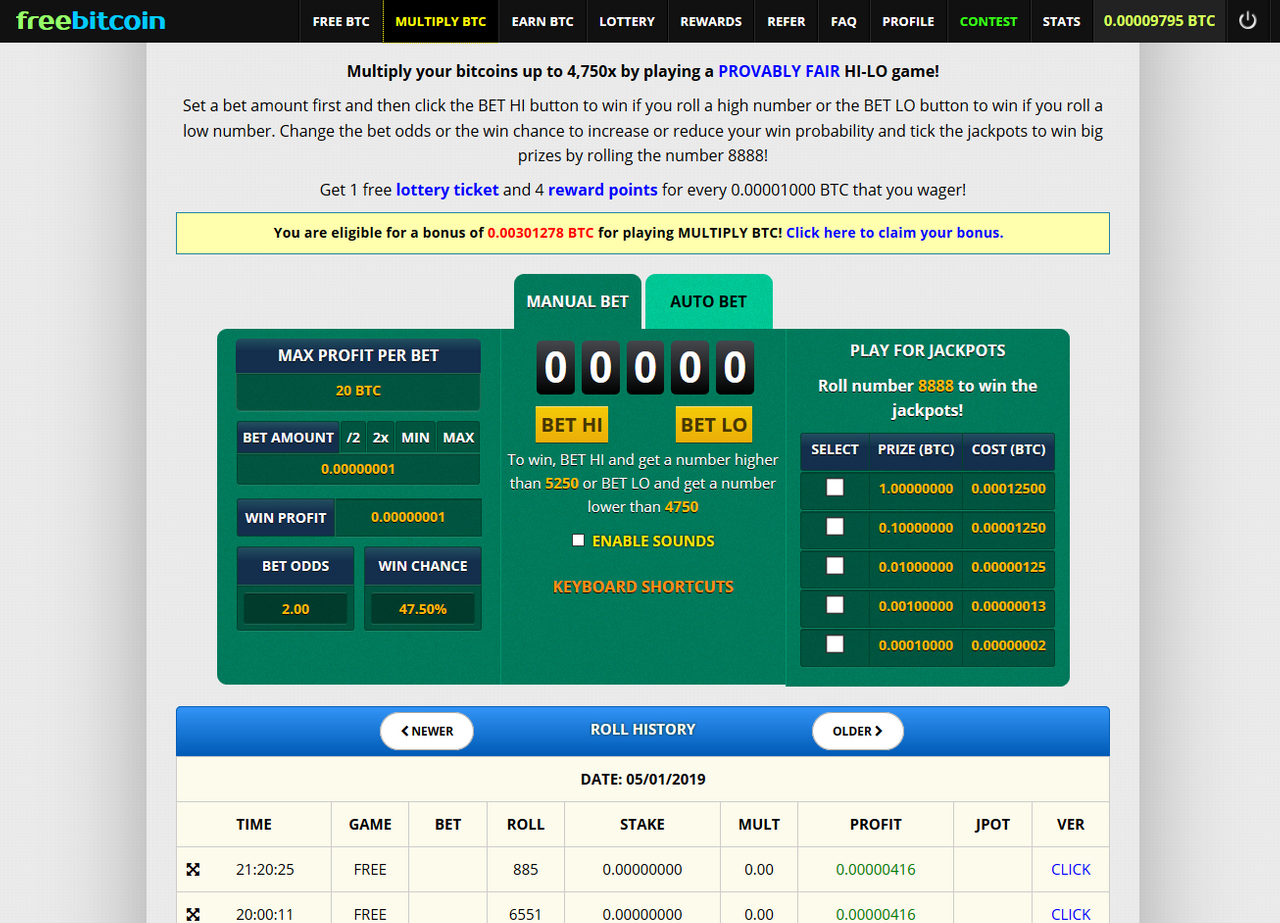 The weekly lottery
You are also able to buy lottery tickets with the BTC you have won. Of course you can also send BTC to freebitco.in by your own!
The cost for 1 ticket are 1 Satoshi. I personally always buy a few tickets. Some users already won high amounts of Bitcoins (the highest was 16 BTC (!)) in the lottery. It always depends on the summary of BTC that was invested in the lottery. You can see the won amounts of the past week in the 2nd screenshot below: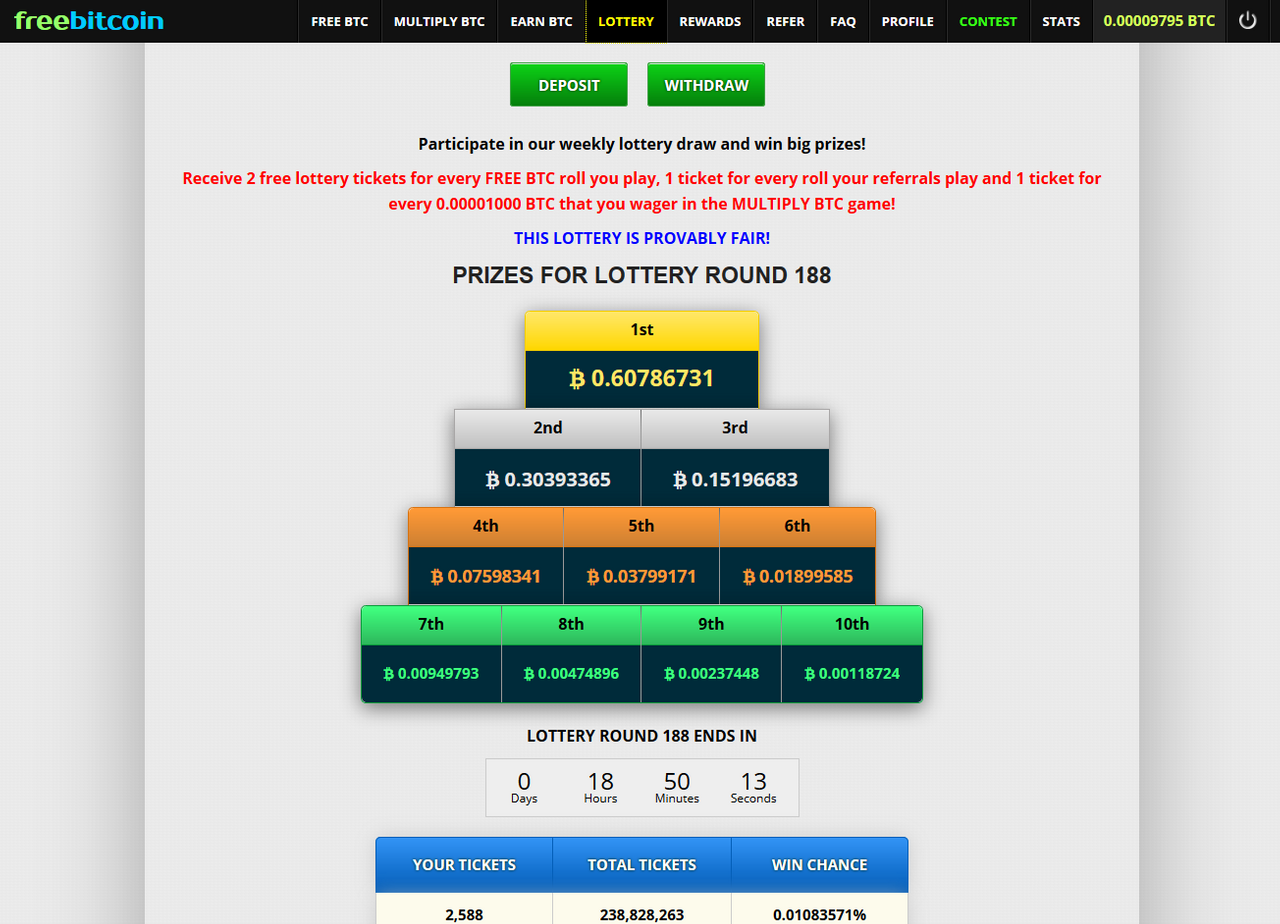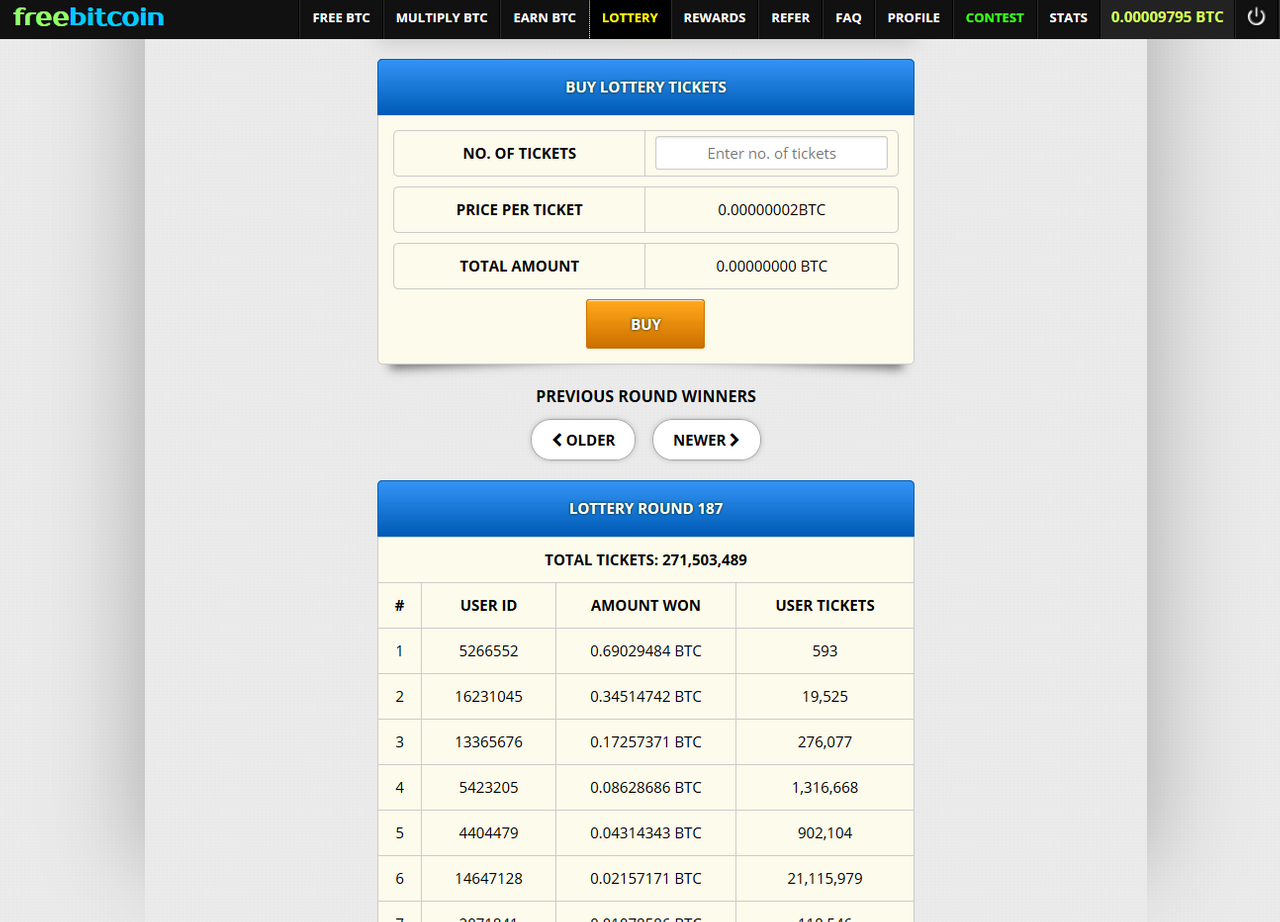 The most interesting thing: Referall commissions
You are able to refer friends to freebitco.in. For every free-roll or played dice by a referral of you, you get a small commission for it. It's really not much, but if you have a network and/or know many people, it's a easy and great way to produce some passive income: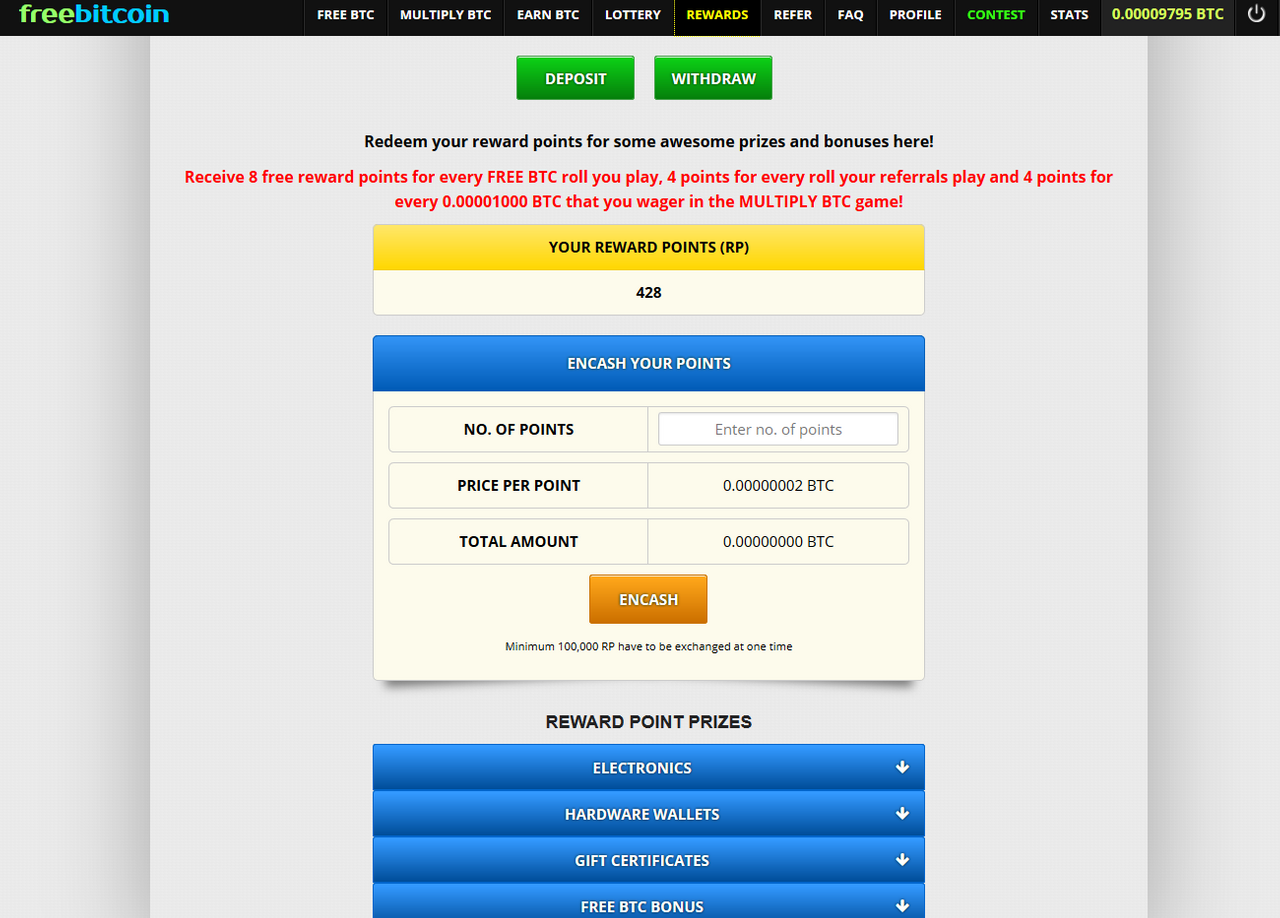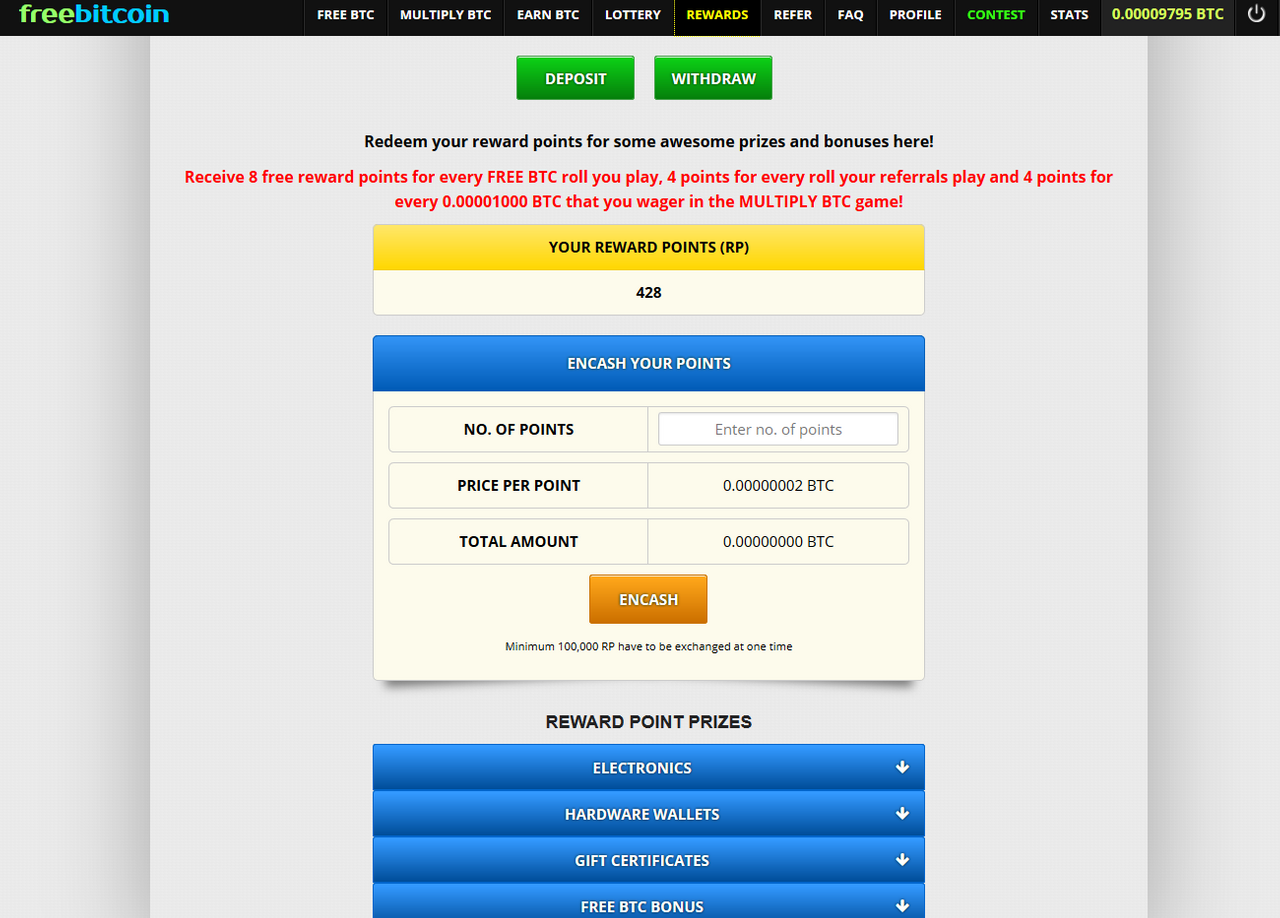 Do you want to try it out? Do you want to earn free BTC? Are you working much time a day at your computer anyways? This is your chance for earning free BTC
I would please you to use my referall link when you are going to register at this site. There aren't any disadvantages for you when using my ref-link. I simply get a small amount every time you play. I am trying to build a small 'network' and earn some Satoshis for free.
If you want to register, please use this (ref-) link:
Feel free to tell me your thoughts about this project/website. I am doing it for quite a year now, on some days I play often, sometimes I even forget it :-P
Have a nice weekend!
Peace
XCHNG