Here at FreedomEx we are working hard to implement all of the user interface upgrades that will make our exchange even easier and more intuitive to use than other popular exchanges. We have been testing and developing, and have now released some upgrades to the current interface as we work toward the implementation of the new.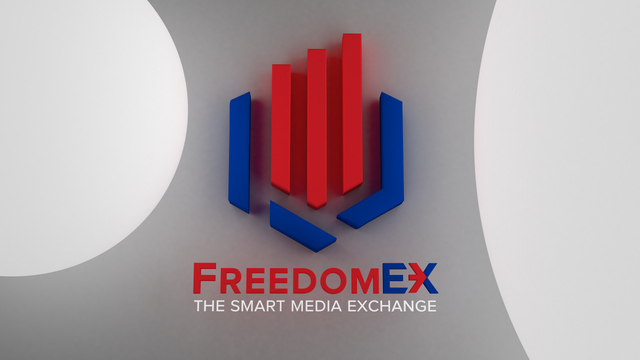 An exchange interface is one of the most complex types of application out there, and our team continues to work hard on our new one. In the meantime, we have decided to make some improvements to our current platform, including updates to the Trading, Solvency and Deposit pages. Soon we will be rolling out FreedomEx 2.0, but until then, here's what you will see when you log into our site!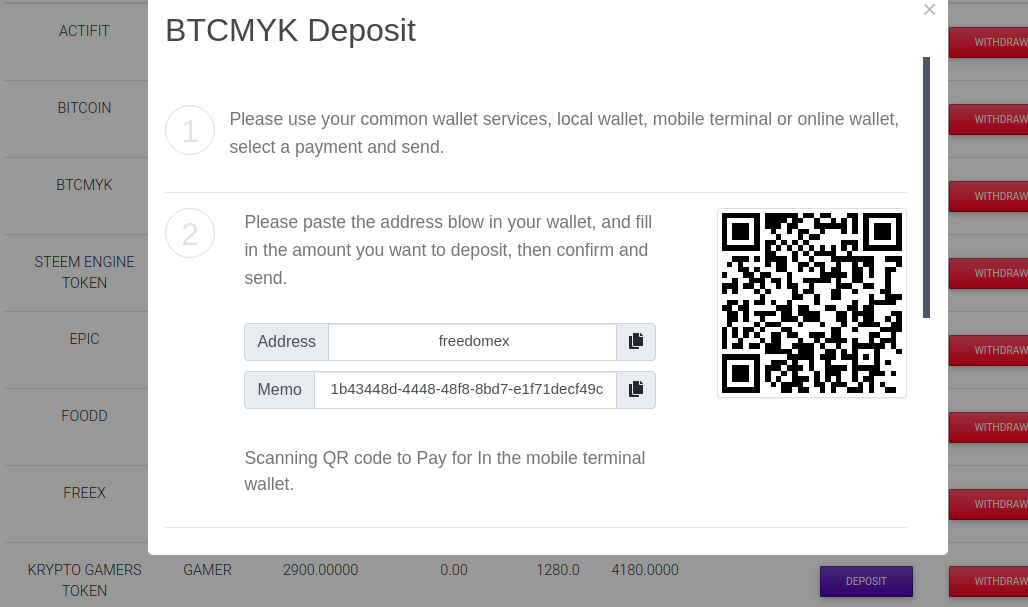 On the deposit page, each account will have wallets associated with each coin we list. By clicking 'deposit', we will generate a memo unique to each user and used to credit the right account. This feature will allow Steem-Engine token projects that we list to bridge the steem account creation need. A new user need only create a FreedomEx account, which is free and instant, to be able to receive a Steem-Engine token drop. This will give time for the user or the project to wait for a free account or implement some other method of account creation for the user. The BTCMYK project has already made use of this feature!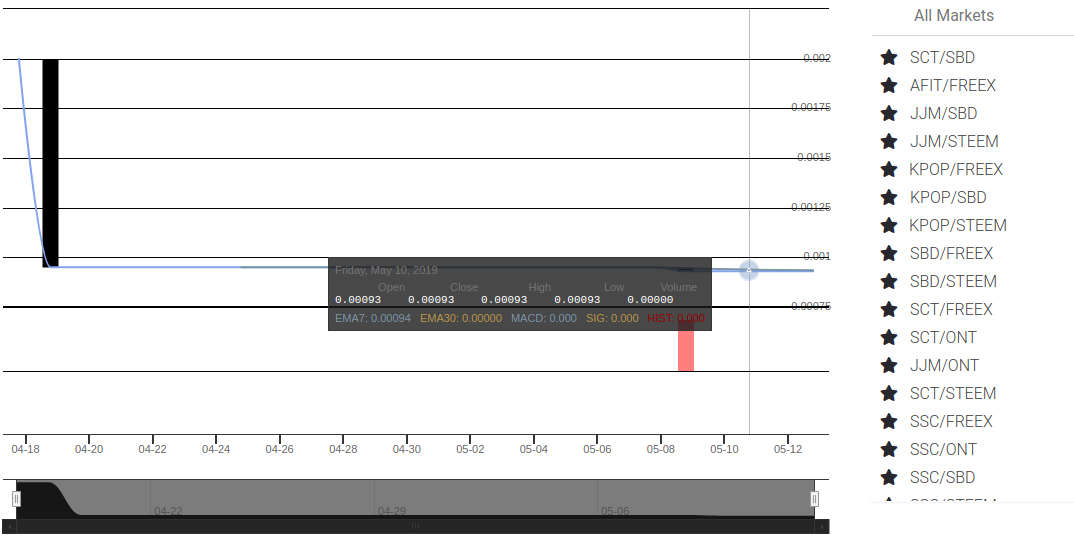 On the trading page you can now see additional information while hovering over the graph. We don't have a lot of volume yet on FreedomEx but we have seen some. In fact, due to the increased decimal precision of our STEEM listing over STEEMP on Steem-Engine, some tokens like GAMER may be able to find a market on our platform at a price below 0.001 STEEM.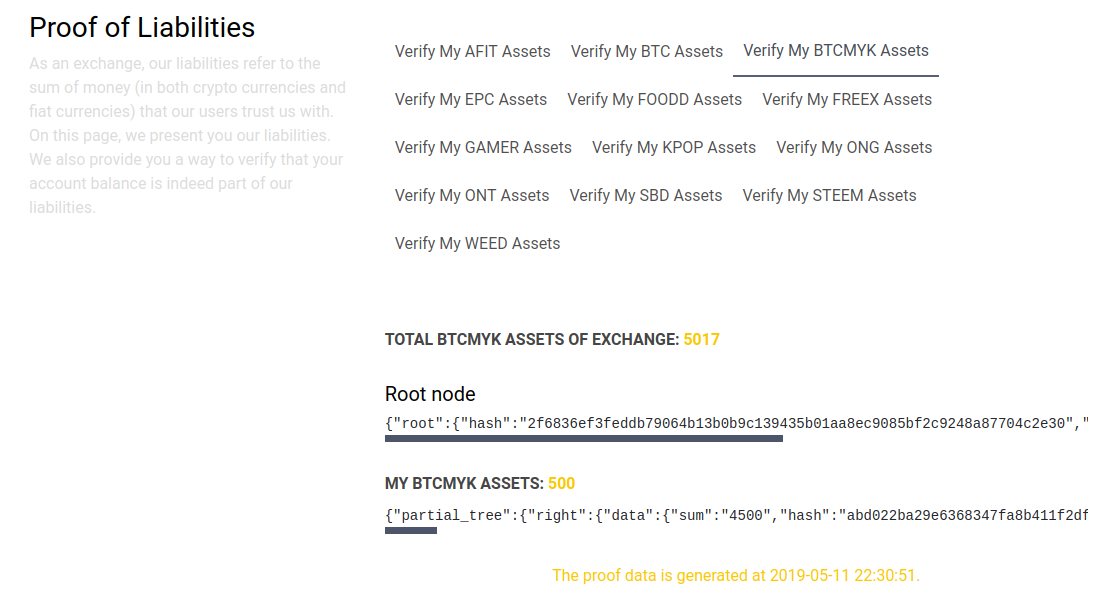 Our Solvency page has been given a new look as well!
---
Make sure to jump into our FREEX token sale while the bonuses are still on!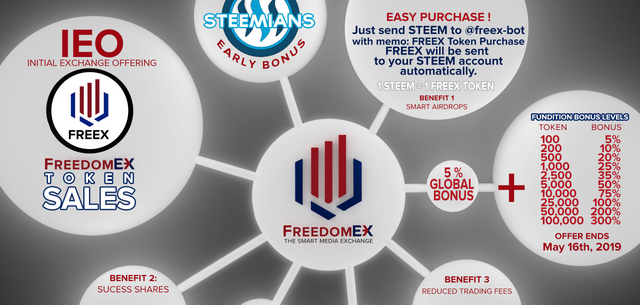 The PRICE of each FREEX token is currently set at 1 STEEM. Until May 16th, each purchase of FREEX made through our website or by sending STEEM directly to @freex-bot with the memo: 'FreeX Token Purchase' will be issued bonuses!
---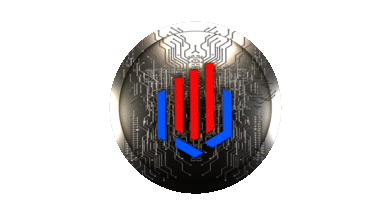 FreeX Token 101
The core of our business is the FreeX token through which we will share the value we capture back to the community. FreeX has three important features:
Free/Discounted Trading for Holders
Reduce the maker/taker fees while trading on FreedomEx by holding FreeX tokens. Zero Trading Fees for life will be 2000 tokens for those who have and maintain this status by May 31st, 2019.
Successful exchange launches often include drops to potential users, but FreedomEx goes one step further by distributing the listing free to our FreeX token holders! Holders of FreeX will be rewarded with the chance to learn about promising new projects through our Smart Drops!
75% of all revenue generated from trading fees will go into the success share pool, to be distributed daily to the holders of FreeX Token!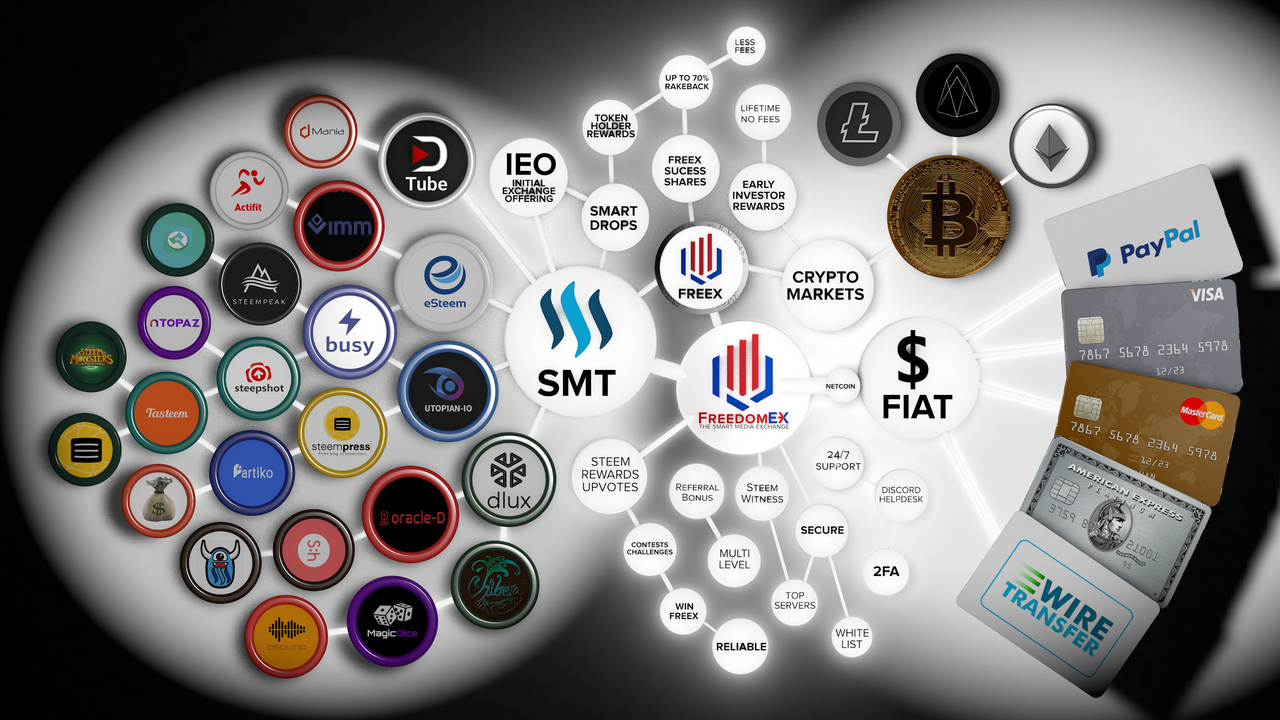 IMG credit: @elgeko
---
Connect with us in the following ways:
Freedomx.witness
FreedomEx has started a witness node that has now been running for more than 5 months without missing a block! We would appreciate your witness vote showing your support for the FreedomEx Exchange. Click below to Vote today!


Contact the FreedomEx Team
Discord| Twitter| Telegram| Youtube| Facebook