Here at FreedomEx we have been teasing the 'launch' of our RocketX accelerator program for a while now - and today we are thrilled to announce the first big piece going live: our open-source RocketX condenser, a front-end designed to facilitate the distribution of any SCOT token that has the SCOTBOT service implemented. By open-sourcing this component, we aim to accelerate experimentation and, in the end, adoption of the STEEM blockchain's fantastic technology offerings.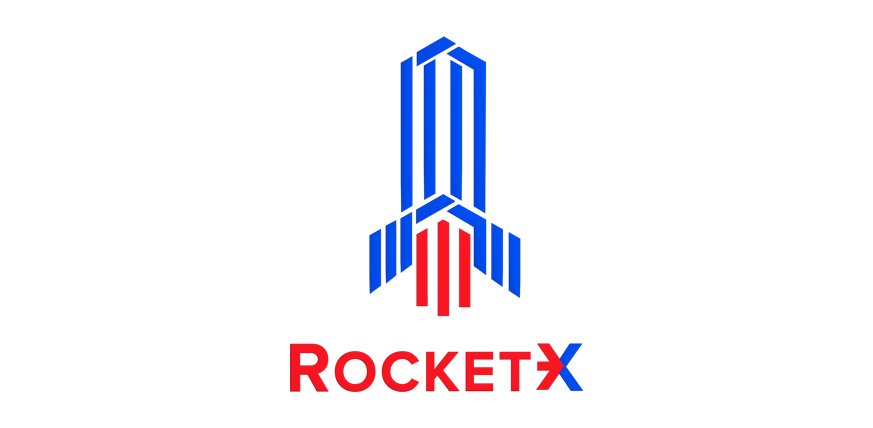 We know that there is a lot of work to do, and that is exactly why this project needs to be open source, where development can be distributed and decentralized, creating different versions, great tutorials and tons of customizable options.
And because the steemit.com condenser is open source, we are not starting from zero.
---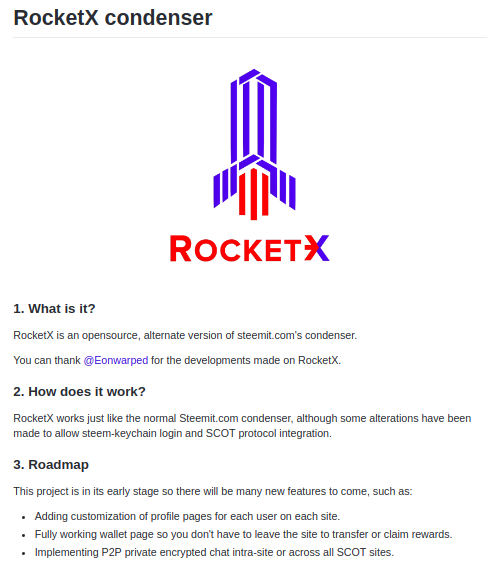 Project Overview
The Steemit.com condenser is where we all go to view the content stored in the blocks of the STEEM blockchain, and where we can interact with that content by voting and commenting. Where we are differentiated from the open-source Steemit condenser, is that the RocketX condenser allows STEEM sub-token projects to customize their own condenser's look and feel, as well as show their own sub-token distributions on posts and in their wallet, limit the scope of visible posts to certain users or tags, and serve relevant and specific ads to a target community for monetization.
These basic customizations will add flexibility, while future additions to this open-source project will create nearly limitless possibilities for each community.
Roadmap
Because of the power of the open-source philosophy, we thought it necessary to release this project to the public as soon as possible, allowing the community to collaborate and all development done to be reused and improved upon by each successor project.
Our current roadmap includes some important features, listed below, as well as a complete set of tutorials for customizing the condenser to the needs of each individual project. We will be releasing some task requests so keep an eye on our @freedomex blog if you are interested in earning bounties!
We are also very interested in collaboration, and will be looking carefully at each pull request and versioning certain customizations for the condenser - we are aware that each community has different needs! Anyone interested in collaborating in making improvements to the open source condenser should feel free to send a pull request - we will be opening up the project for bug hunting and other bounties very soon!
In the immediate future, we will be looking to integrate the following features into the main repository:
Profile Pages for Users
Wallet Page with Transfers and Reward Claiming
P2P Encrypted Chat
Our RocketX Accelerator program already has its first two communities in development, KPOP and FoodD, so look out for these projects on the horizon. If you are interested in getting a customized condenser for your project or community, getting listed on our exchange, or collaborating with us, get in touch on our Discord server.
---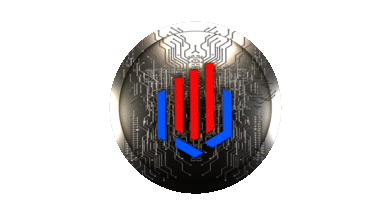 FreeX Token 101
The core of our business is the FreedomEx exchange and our FreeX token, through which we will share the value we capture back to the community. FreeX has three important features:
Free/Discounted Trading for Holders
Reduce the maker/taker fees while trading on FreedomEx by holding FreeX tokens. Zero Trading Fees for life will be 2000 tokens for those who have and maintain this status by May 31st, 2019.
Smart Drops
Successful exchange launches often include drops to potential users, but FreedomEx goes one step further by distributing the listing free to our FreeX token holders! Holders of FreeX will be rewarded with the chance to learn about promising new projects through our Smart Drops!
Success Share
75% of all revenue generated from trading fees will go into the success share pool, to be distributed daily to the holders of FreeX Token!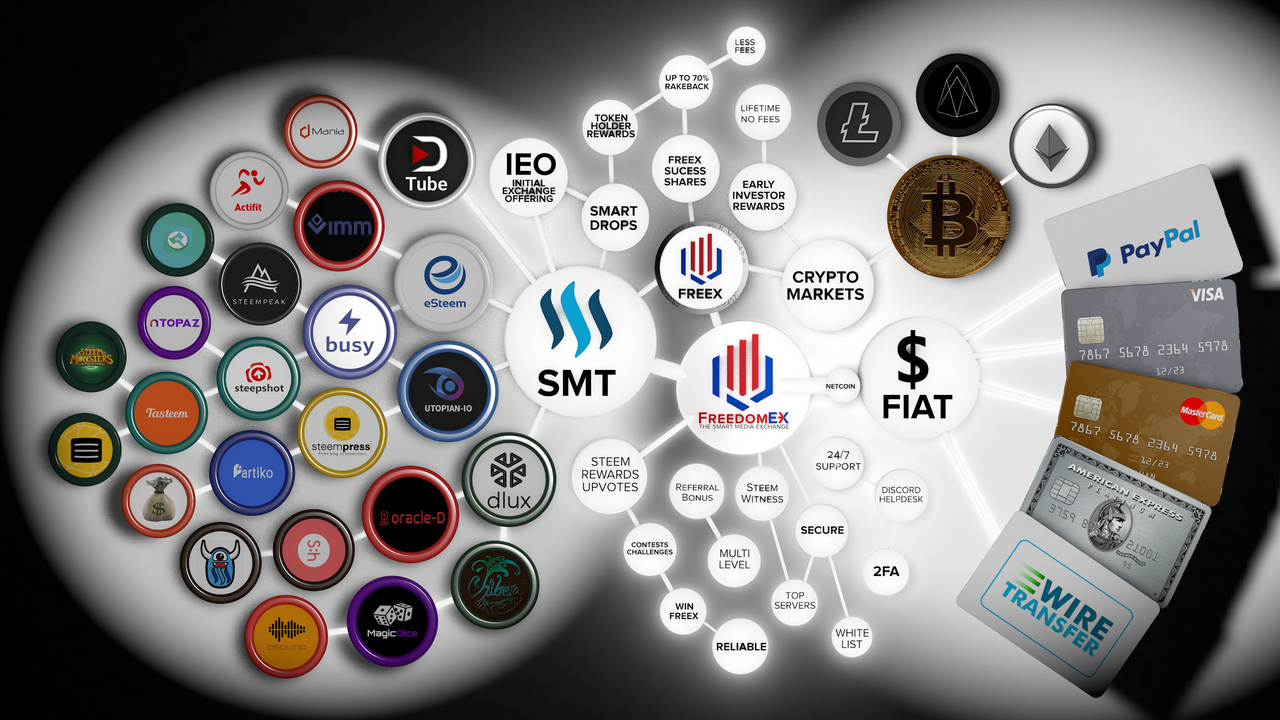 IMG credit: @elgeko
---
Connect with us in the following ways:
Freedomx.witness
FreedomEx has started a witness node that has now been running for more than 5 months without missing a block! We would appreciate your witness vote showing your support for the FreedomEx Exchange. Click below to Vote today!


Contact the FreedomEx Team
Discord| Twitter| Telegram| Youtube| Facebook|Steem.chat